Hey, guys! So I'm working on my thesis for my senior year of uni, and it is officially starting to drive me nuts. I would love some crit on my comic layout! I'm sketching each panel individually, scanning them in, putting them together and inking them in photoshop.
This is my first comic: a four-page comic about a plant witch. I only have the sketches for the first two pages, and the thumbs for the final pages. I'm mostly worried that the layout and story aren't actually too good or compelling, and I'm totally willing to adjust things to make it read better.
Note that these are very much WIPs, they're pretty rough.
Page 1:
Dialogue: 1. "Please let me set you up with a blind date!"
2. "I don't know..."
3. "C'mon, what's the worst that could happen?"
4. "Do I really need to say?"
5. "You're always so pessimistic."
6. "Yeah..."
Page 2:
Panels 1 and 2 I'm still messing around with, but I want them to start leaving the cafe.
2. "You promise to tell me if you change your mind?"
3. "Sure."
I'm also starting to realize I sort of formatted this wrong, as I wanted to have a panel of the one character walk away in between panels four and five.
Pages 3 and 4: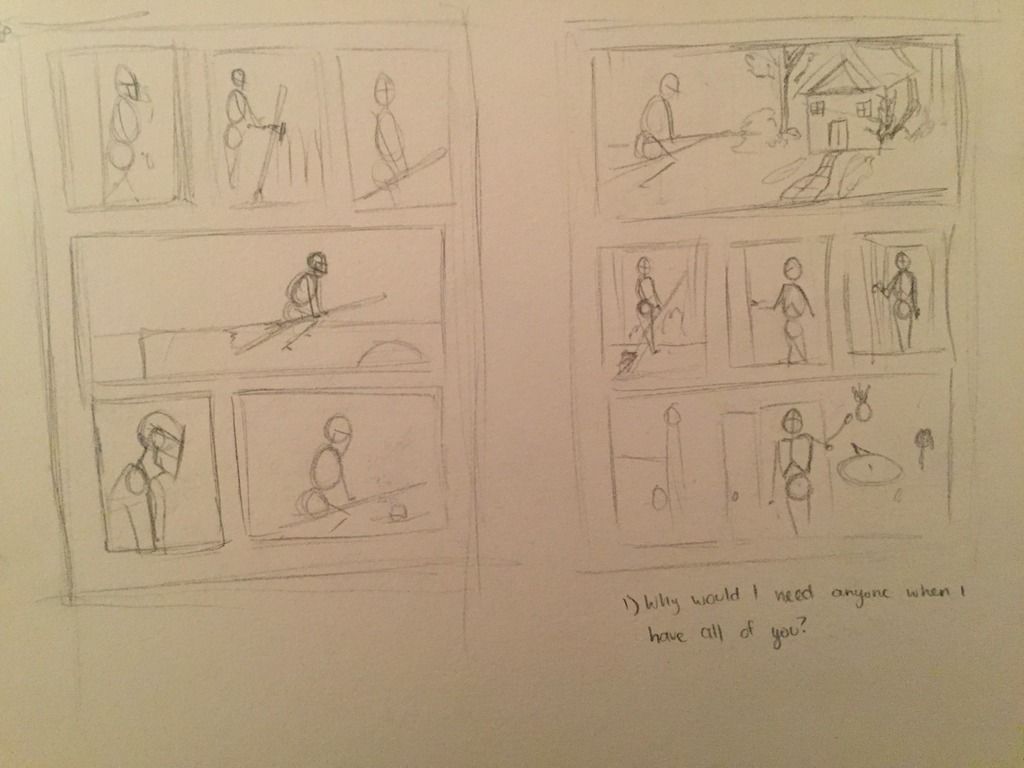 Page 3 shows the MC leaving on her broomstick and being pensive. On page 4, she arrives home, revealing plants everywhere, hovering in the air thanks to magic. That bit of dialogue on the last panel is "Why would I need anyone when I have all of you?"
I'm a little worried that the comic is too generic and flat, but I can't think of how to fix it. I would love some help and crits, and I'll probably end up posting more here as the semester progresses.
Thanks sooo much for everything, guys!
---