Switching over to landscapes again.  Here's one done from a reference photo.  I colour picked the colours but I had a look at the HSV values as I did so - I'm hoping after a while this will help me get a feel for values and colours.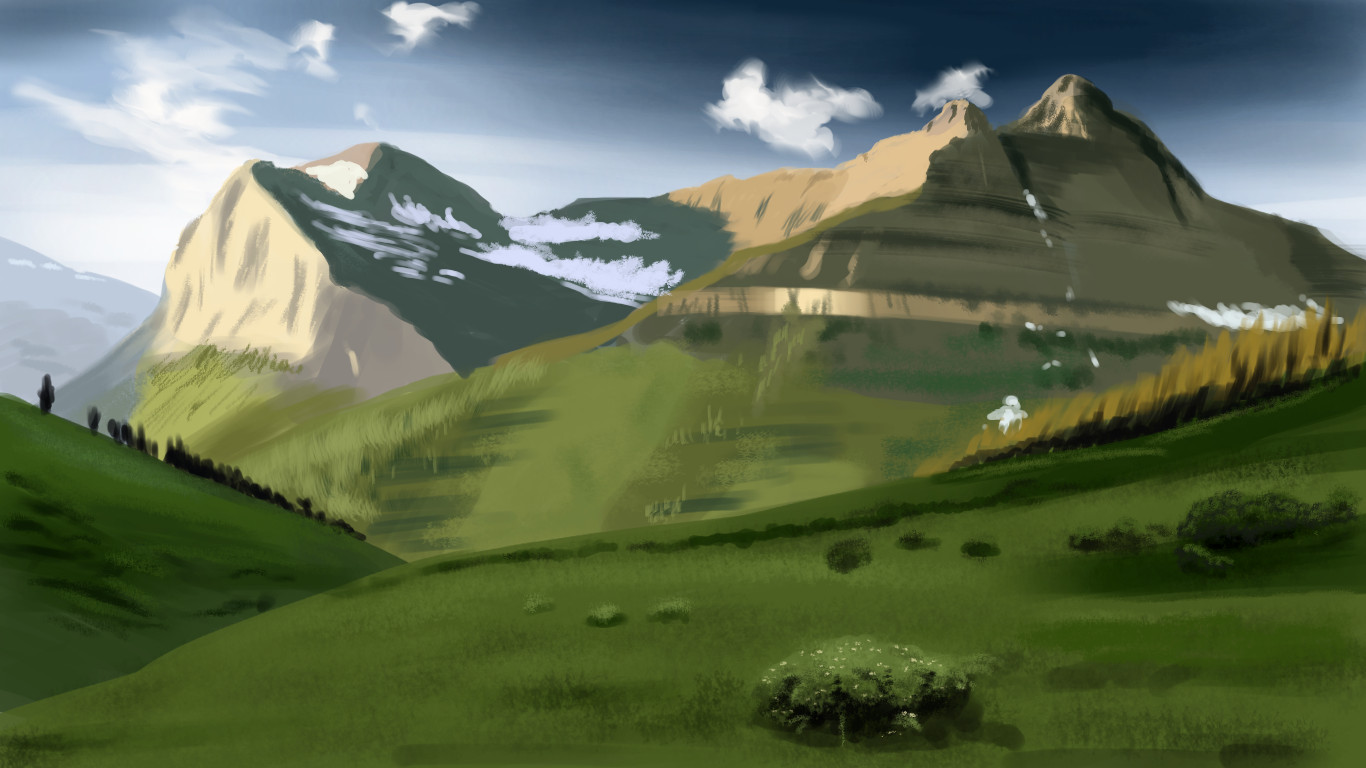 ---
"Today, give a stranger one of your smiles. It might be the only sunshine he sees all day."
 -- H. Jackson Brown Jr.
CD Sketchbook