Hmmm, don't think painting excludes drawing. 
If one were to paint a shaded cube with 3 colours you still need to lay down the paint into a shape that expresses the cube. To paint without measurements,proportion and perspective (drawing); along side colours of the right value and temperature  you wouldn't express the cube in space well.
I would advise letting go of all the labels and focus on what the visual difference between your work and what commercial work is out there is.
I comped a comparison between your demon sketches and Paul Richard's more demonic work. 
See how he uses 2 to 3 values to paint in the shading to help define the planes expressed by the linework?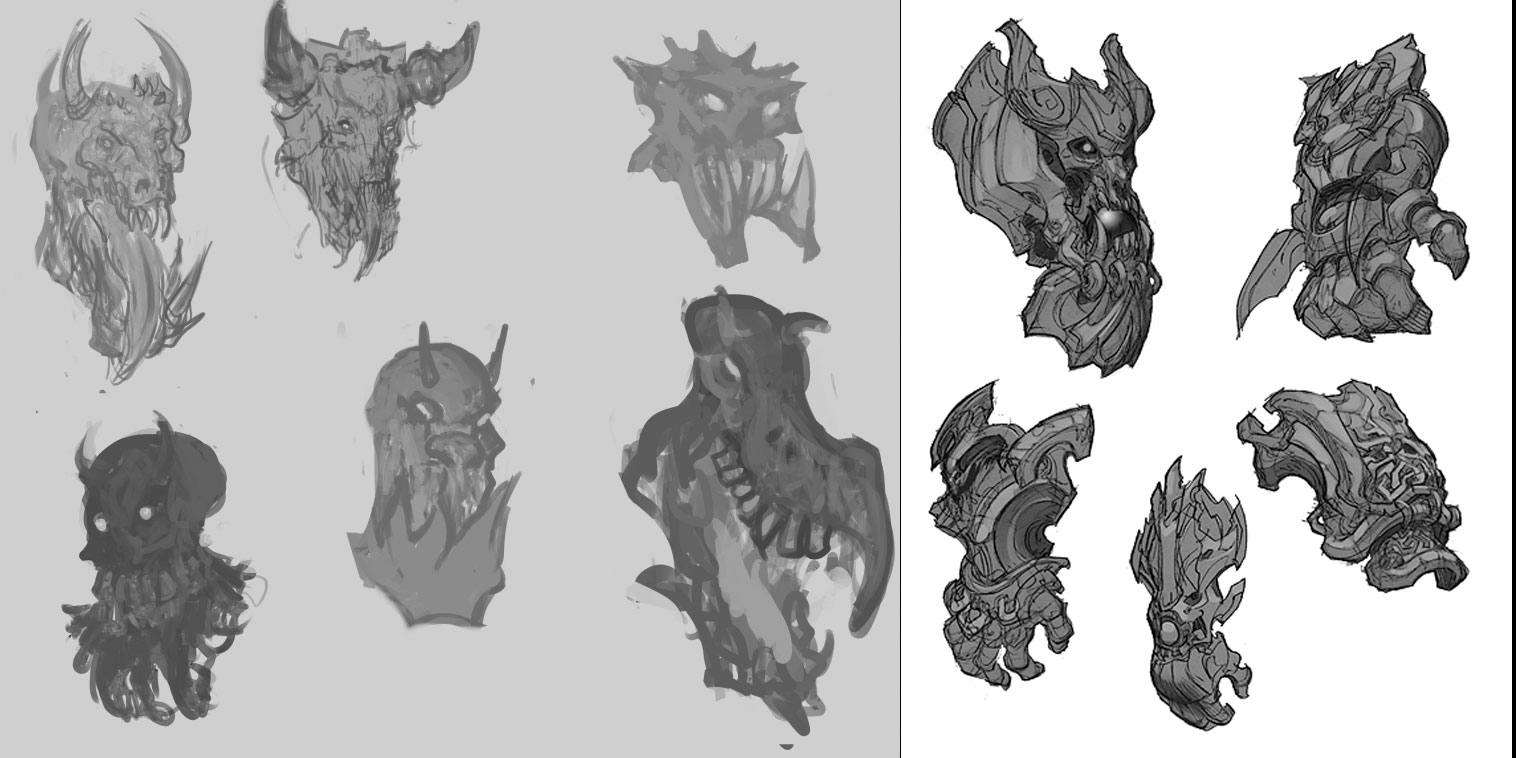 The lines are sketchy and loose, but all bend towards expressing the 3 dimensional qualities of what he is designing.
Your ideas are neat! But I feel with cleaner execution, you can express so much more clearly the vision you have. 
I also did a paintover of the portrait of the girl, my own intepretation of course, different from what you have in mind, to bring up some areas i think can be improved.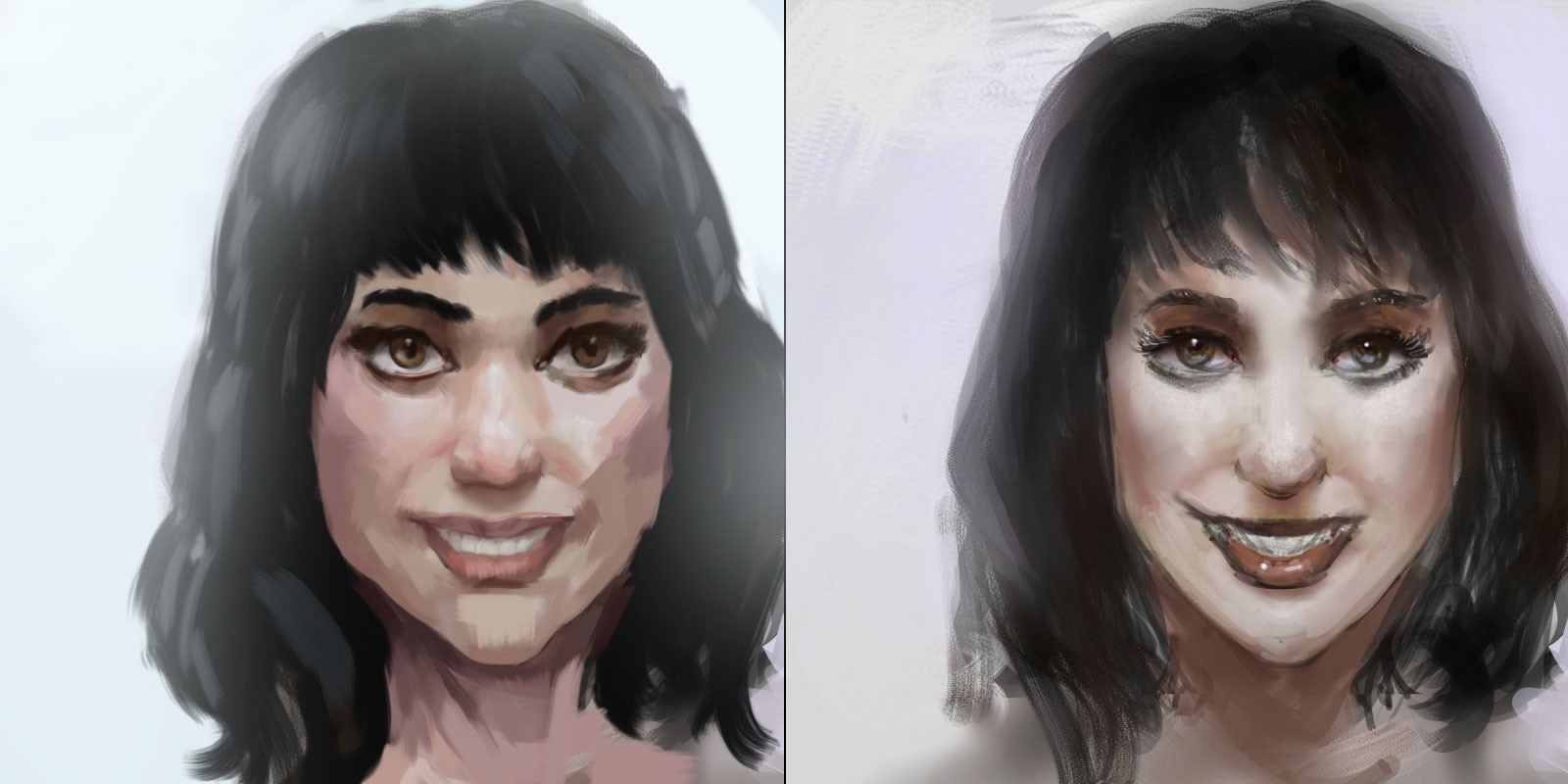 The use of desaturated dark and highlight colours on her lips, eyes and eyebrows give a dirty feeling.
Also, the the transition between planes of colour are patchy, with hard edges calling for attention in areas of soft form transitions. 
The suggested texture of skin pores is well done, but should be added on after the large and medium forms are modeled.
The anatomy of the jaw should be shaded to reflect a receding forms from her chin towards the neck. Painting it all in a single colour flattens the jaw. 
All in all, you can spend a little more time cleaning out your shapes, it would express your image better instead of distracting the viewer from the quality of your vision. 
Hope it helps some, keep truckin' Koala!