So this is a WIP.  I could use some critique and a little mind power.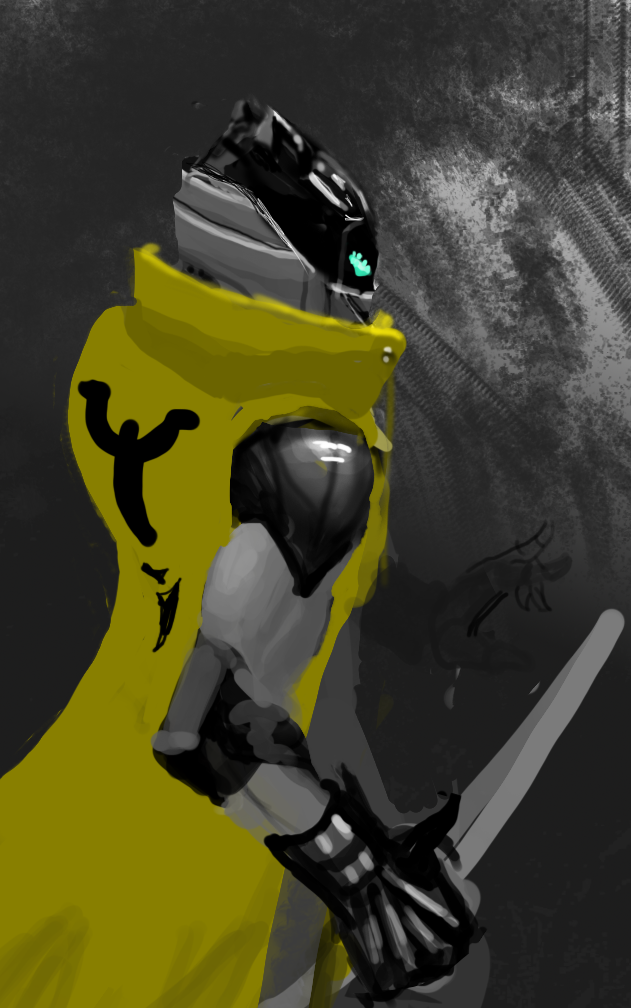 The shoulder is and top of helmet are black, smooth, reflective surfaces.  I've looked around the house and a photos online but I'm not really sure if the light bends with the curves.  Maybe I think too much but I don't get how light would function on a surface not only black but any really reflective surface....
SO  lighting?  And of course anything else someone wants to mention.  I need it all!
---