With this figure study from reference, I'm trying to go through the same process as for when I am inventing a figure from imagination.  Namely: gesture - skeleton - musculature - values.
My thinking is that if my process for studying from reference is the same as for my invention process, it will make it easier for me to invent fully rendered poses from my imagination.
I am really trying to take my time over this - although I keep catching myself rushing and not observing and thinking properly.
I also had to swing over to Proko and swot up on back muscles again.  The back muscles can be really confusing depending on which muscles are active and which are relaxed but Proko is excellent at explaining all that.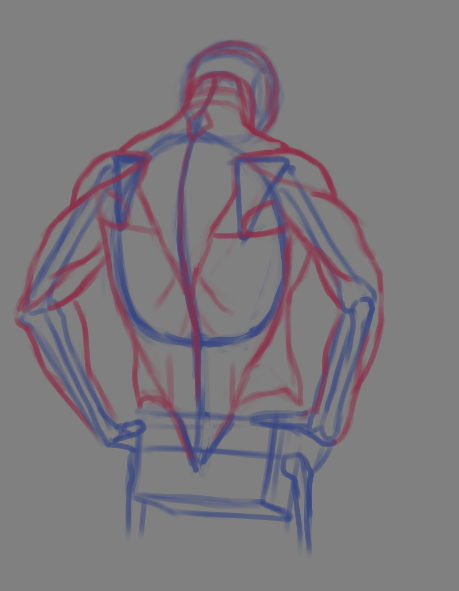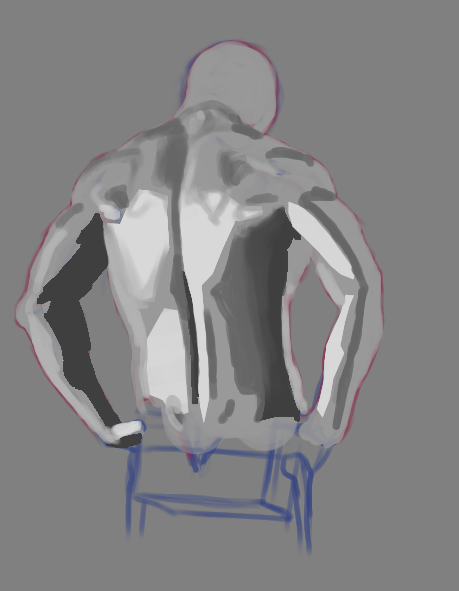 Only half way through rendering the values, I will carry on with this study over the next few nights.
---
"Today, give a stranger one of your smiles. It might be the only sunshine he sees all day."
 -- H. Jackson Brown Jr.
CD Sketchbook