@Nature:  Hey man thanks for the input, you make a lot of sense - particularly about invention.  One of my big goals over the next year or so is to get better at invention so what you say provides me with good food for thought.  The thing with the straight line approach for me was that I found it so useful that I wanted to spend a year or so really locking it in before moving on with my art journey.  When the time feels right I will probably incorporate more curves into my sketching.
Anyway by way of a Happy Christmas to you wonderful people on Crimson Daggers, here's a piece I just finished (30" x 24" acrylics on canvas), critiques always welcome: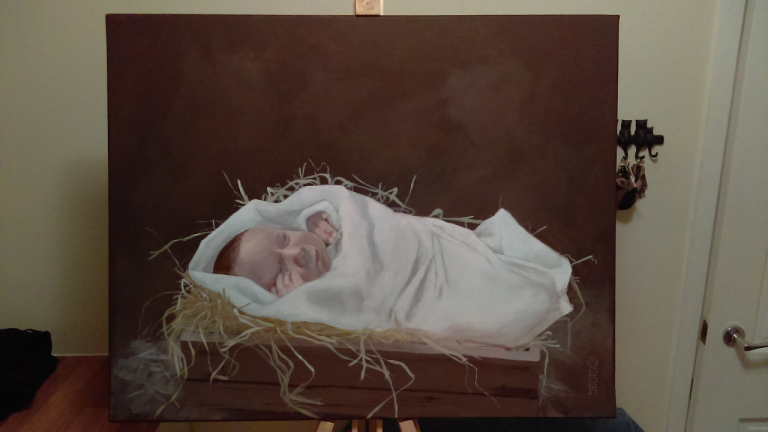 ---
"Today, give a stranger one of your smiles. It might be the only sunshine he sees all day."
 -- H. Jackson Brown Jr.
CD Sketchbook