Hi everyone! Sorry for another long disappearance! I'm currently a second year student at the Georgetown Atelier, so I've been focusing on monochromatic oil painting and I just started getting into color. This is going to be a pretty big update!
Here are some photos of my studio space- these are mostly quick studies done with markers and paint.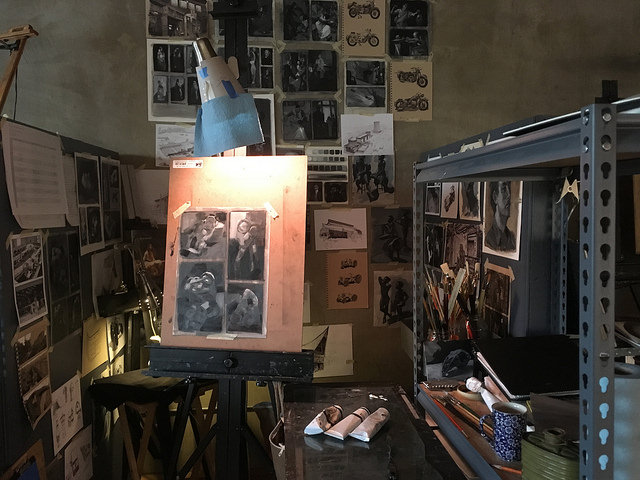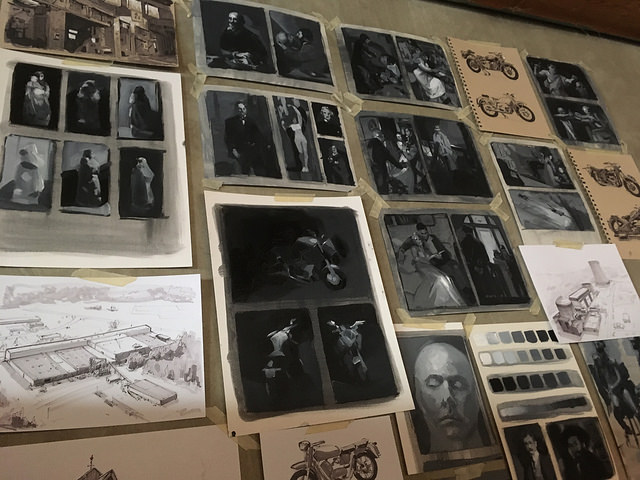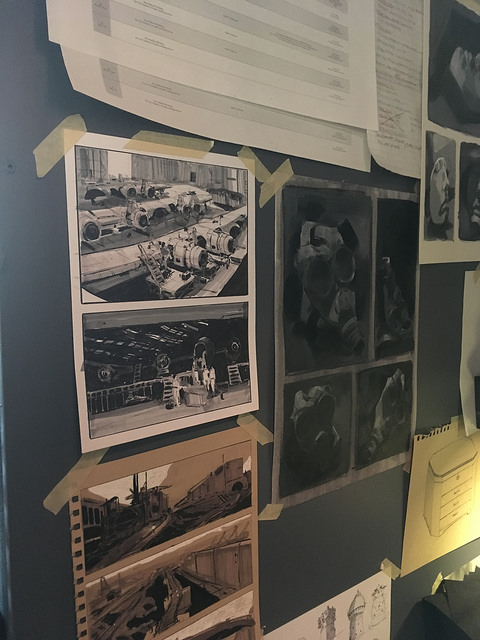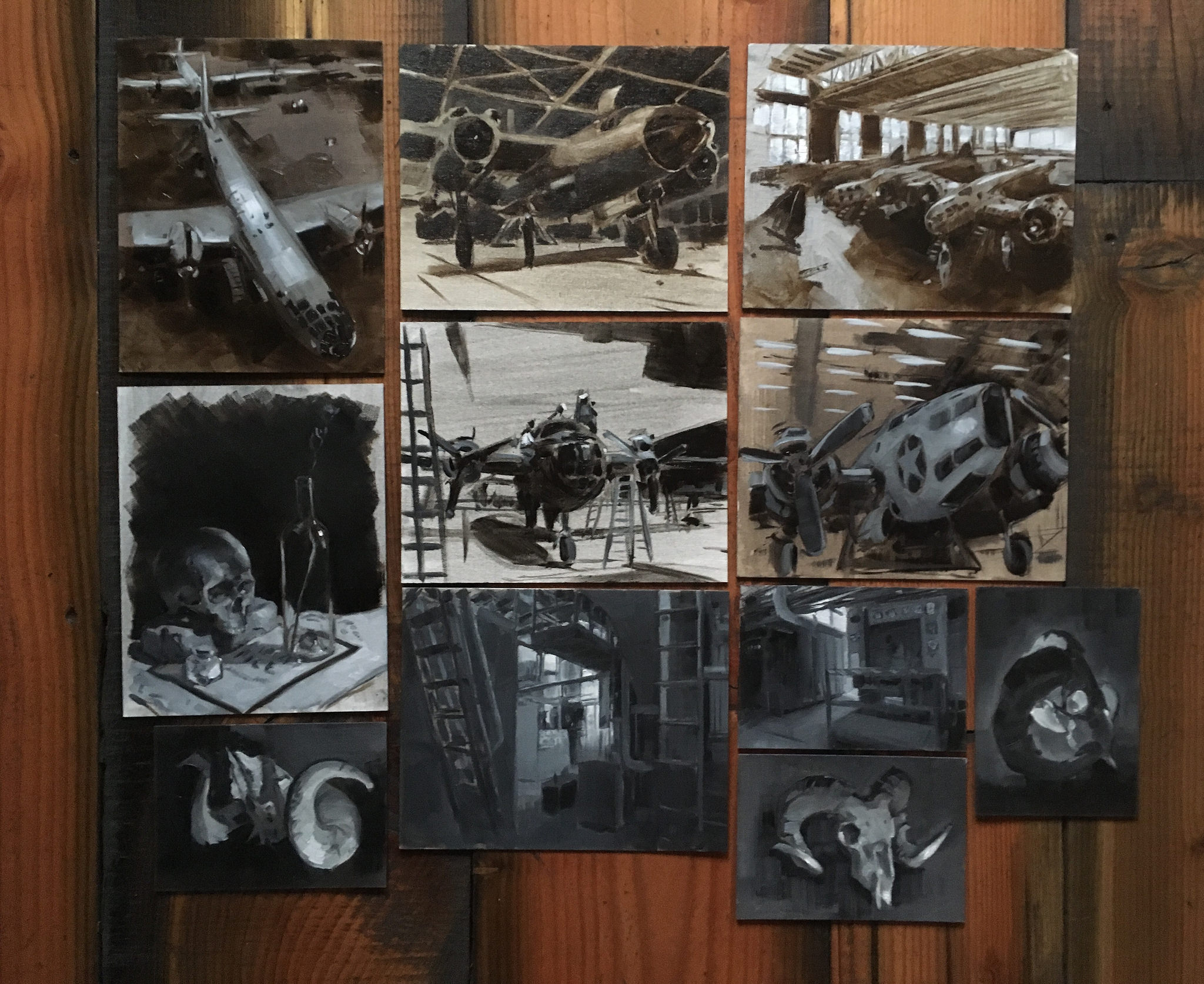 Here are some quick figure paintings, ranging from 20 minutes to an hour or two I think.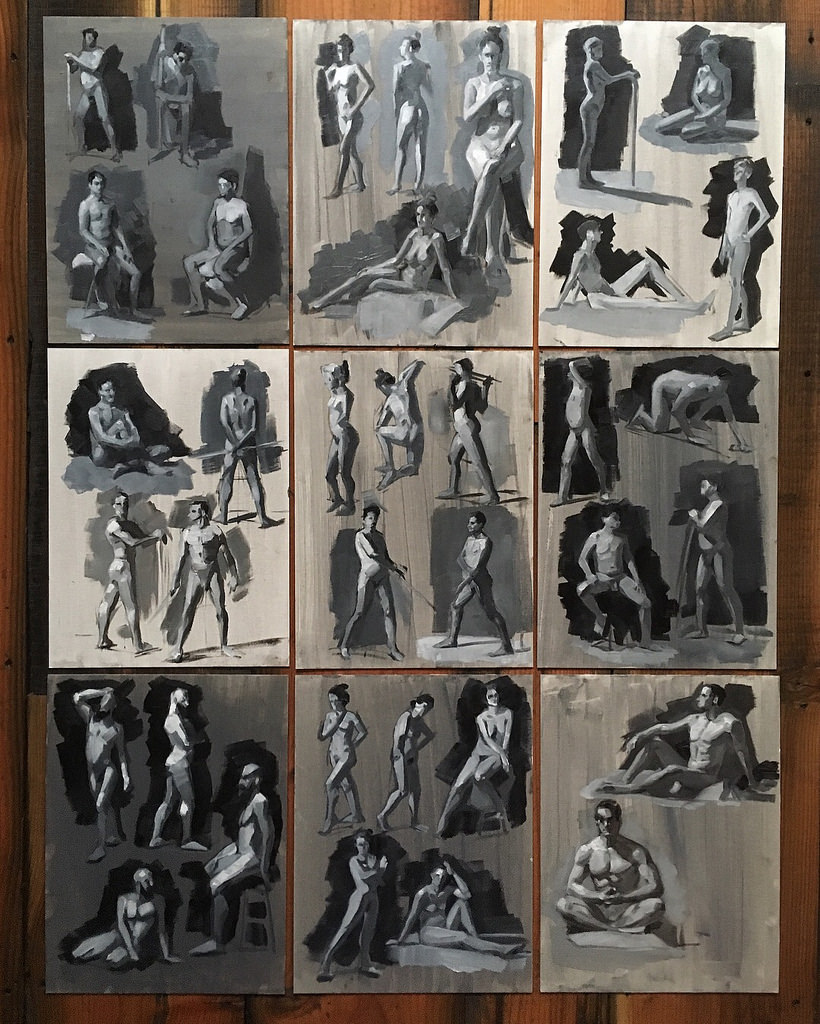 This a 3 day pose I painted on a wood board with burnt umber, ivory black, and titanium white.
Here's a 3 week pose I finished up a few days ago. This was painted on stretched canvas with ivory black and titanium white.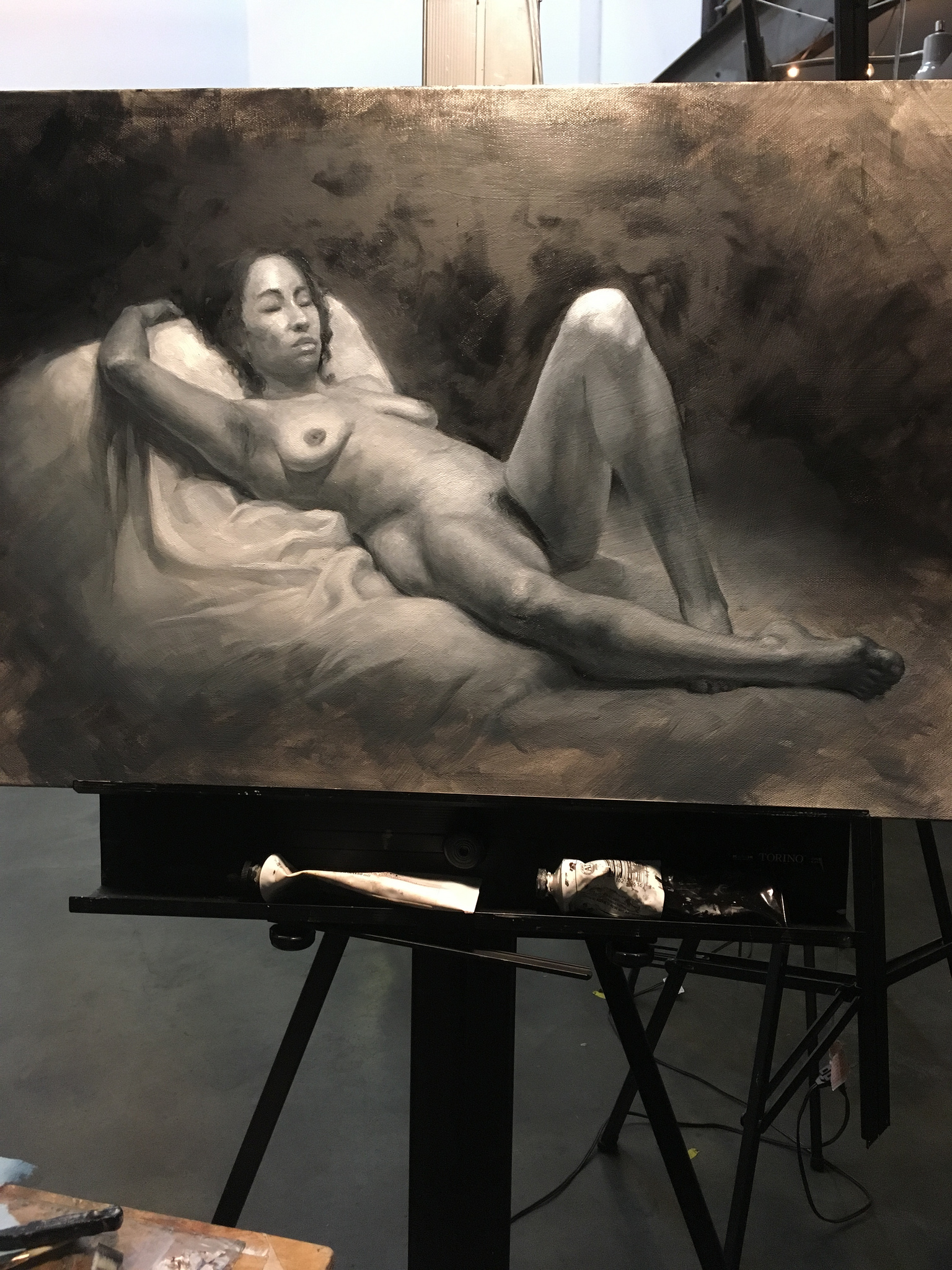 1 week portrait- warm and cool study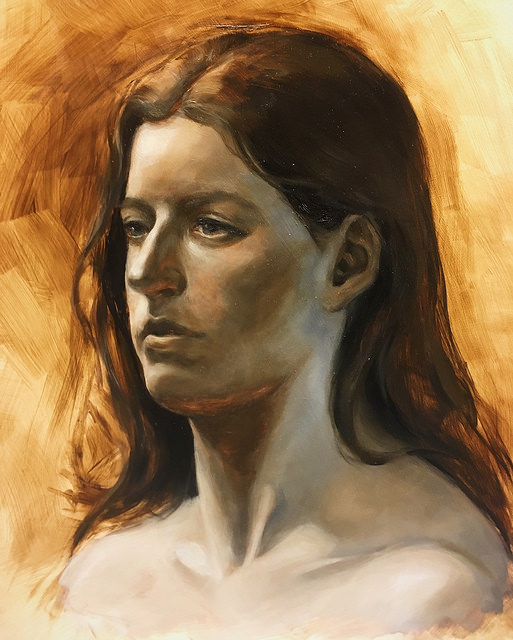 Now for some color work!
These are alla prima octopus studies painted in 20 minutes or so.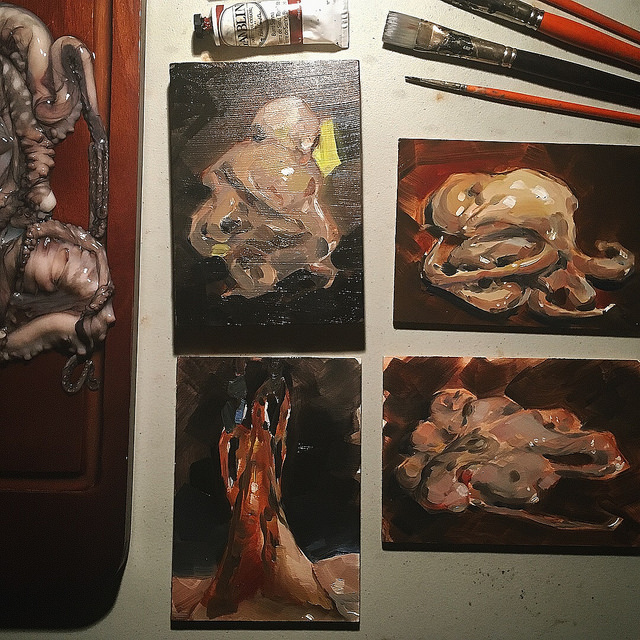 I spent around 2 hours on this one :) I really enjoyed doing these so I'll probably buy another octopus from the supermarket.
Still life from last Friday: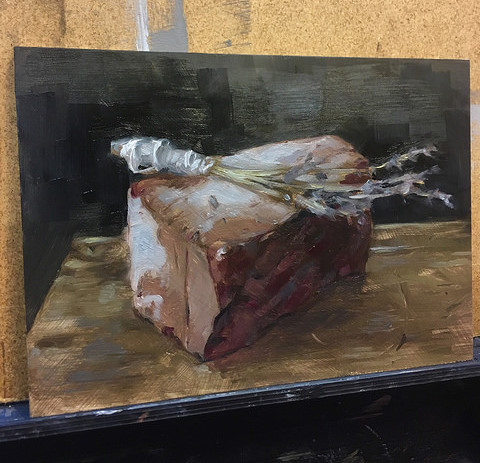 Finally, here's a quick color study I painted on Tuesday.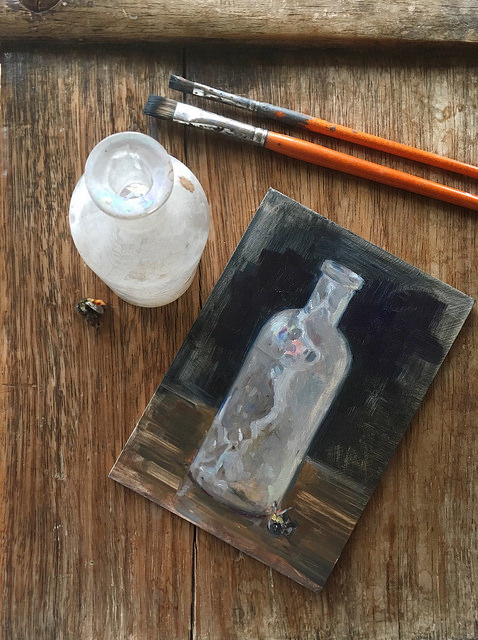 I'm currently finishing up a 60"x30" imaginative oil painting for a show in April so I will post it soon!
---