@Hobitt
Thank you!!
I went to Port Townsend yesterday, so I'll upload those sketches as soon as I find them.
I tried to do more from imagination in right page. :)
It seems like every time I scan my sketchbook it gets really blurry in the middle and in the corners even if the sketchbook is pressed down. Is it just my scanner or am I doing something wrong?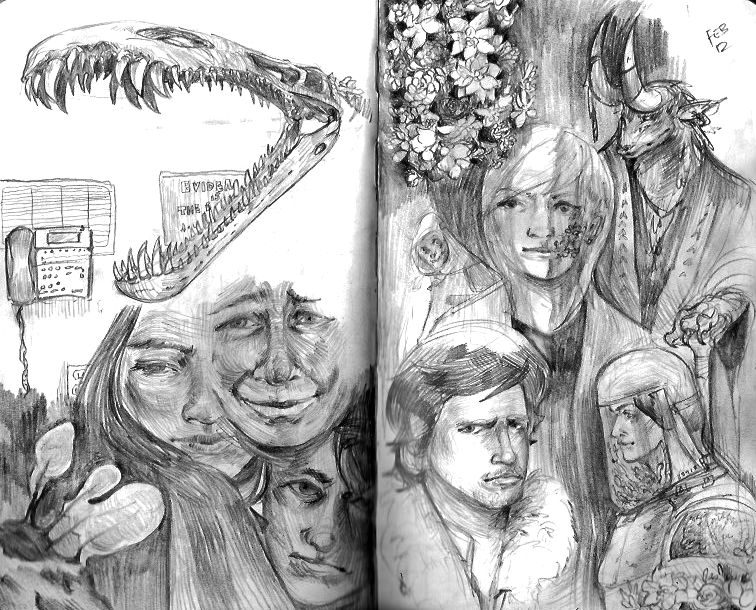 ---