Cold Blood
Hey another finished pic from some months ago ^^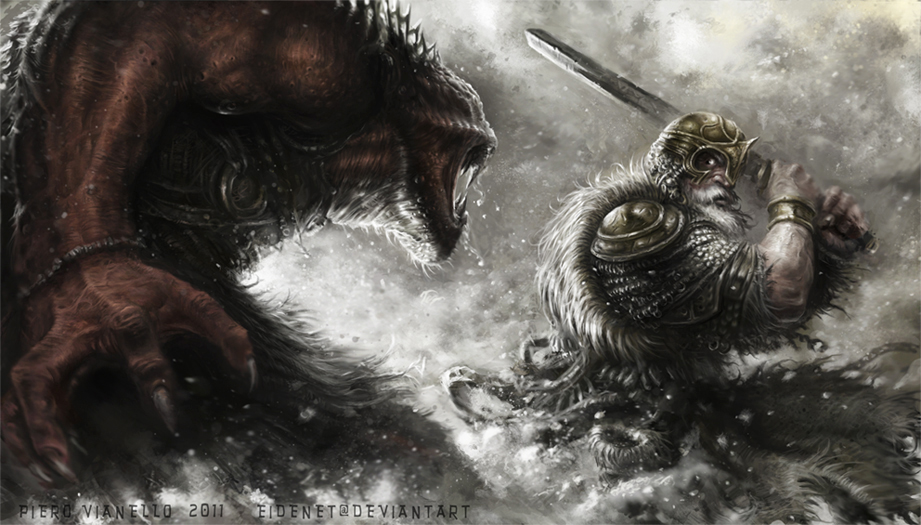 Turned out great, man! :D I hope to see more soon.
---
Neat painting like the action you put in to the picture!


---
It looks really nice! Love the monster.
It would have been more effective if the dude was screaming or something as he is in the middle of the swing. Or turned a little more towards the monster a bit more. Try to find that "sweet spot" just a second before he strikes.

I know Dave and Dan talks a lot about that stuff but I felt like it was necessary to repeat.
---
Users browsing this thread: 1 Guest(s)