Spent the last few days working on another CHOW, when not in work. But managed to get some small amount of sketching done at lunch.
One of the sketches:
Two progress shots of the CHOW: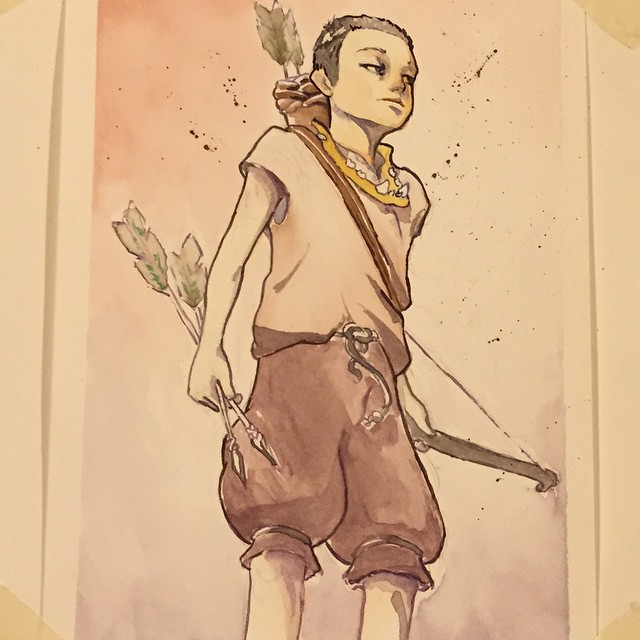 I think I'm allergic to color of something. It started off ok I think, but I fell in to a sea of warmish mud. And I mangled a good chunk of the anatomy, and clothes. Blargh. This is what I get for neglecting my studies!
I'm hoping to get a run of free time over the weekend, and I'm going to take another swing at the archer CHOW.
---