Hello, all! I hope this isn't a bad thing to do, but I've been working on this commission on and off for well over a month but I'm tearing my hair out and I just want to get it done. I figure it's probably time to ask for some help. I'm fine with portraits but illustration is an entirely different story... but it's what I want to do, because I'm a masochist like that.
Here's the first one, so far:
I got fed up with the scale and everything on this one, so I decided to retry it, this time in grayscale: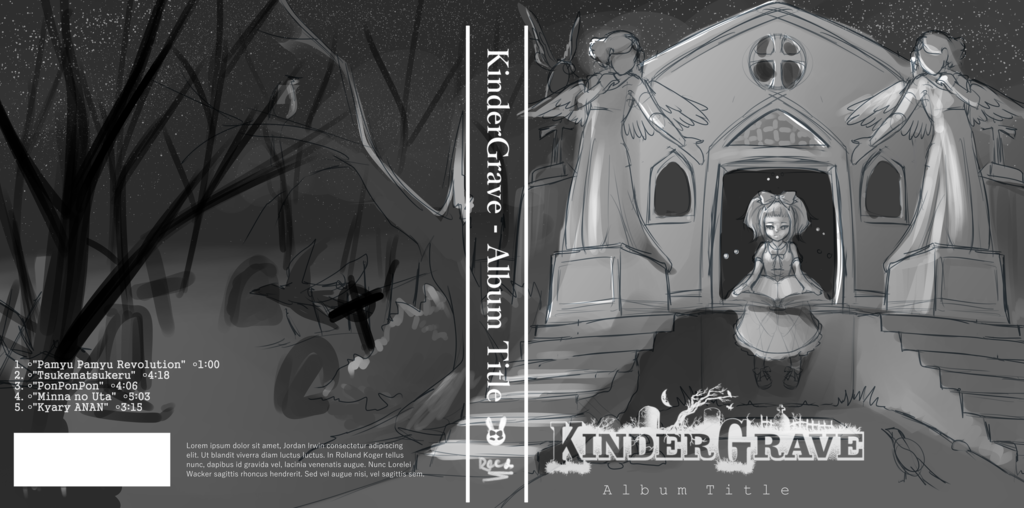 She likes both, but that the first captures the feeling she was hoping for more accurately. She likes the details in the second, though (I'm not sure what she means). I told her I would rework them to see if I could find a happy mid-point... but then I have no idea where to go. I feel like I'm going about it all wrong, like I'm fumbling in the dark.
If anyone has any suggestions, I would greatly appreciate it.
I've even thought about paying someone with part of the final cut to help me see it through to it's completion, like over-the-shoulder mentorship, but I don't really know if that's a good idea. TT TT I just want it done.
---