I actually haven't participated in one of these, or any other challenge for that matter, so I thought I'd give it a go. Too bad it's not an official thing this time but I guess that lets me paint whatever I want so that's okay. 
The idea I'm going with is fairly straightforward. Basically an illustration featuring a sexy bat-demon girl. 
Gonna start off by posting a bunch of sketchy sketches to just mess around with different ideas. Then eventually pick one, apply some studies and then try and get a nice illustration out of it. Hope I see others doing this even if there's no cool judging or anything. 
So this is my first sketchy sketch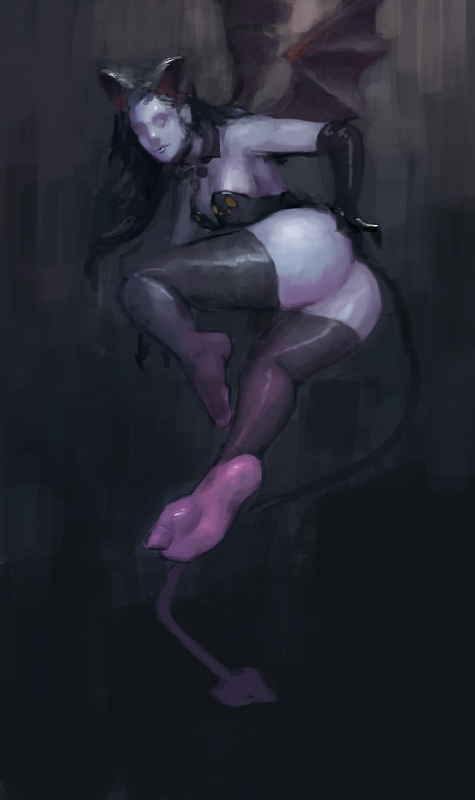 ---
Discord - JetJaguar#8954