Thought I'd join in with the September Crucible.  Gonna do an illustration of one of my comicbook characters - Captain Mothstorm.  He will be leaping off a ledge into a dark temple chamber.
Here's the moodboard: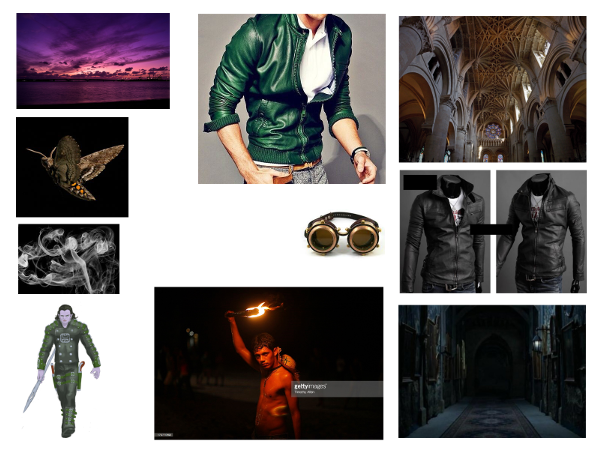 I will do a few studies next.
---
"Today, give a stranger one of your smiles. It might be the only sunshine he sees all day."
 -- H. Jackson Brown Jr.
CD Sketchbook