Hey Fedodika! Plenty of good advice from fellow daggers, probably there´s no need for my advice but anyway, if my two cents make difference, here they are haha;
1. Break a bit the stiffness of the pose. She seems like a secretary/ assistant, so a slighty formal pose sounds legit. ( maybe pop a neon blue from her ipad, something tech-ish.
2. Her frame is slightly thin, so alongating a bit the legs willl probably work in the favour of the girl.
3. Added a slightly casual clothing as a way to bring some personality and sassiness.
4. The arms, specialy the right feel a bit off, nothing that you can´t easily correct.
Really like the concept, and it can work as a solid stand alone character design for your portfolio.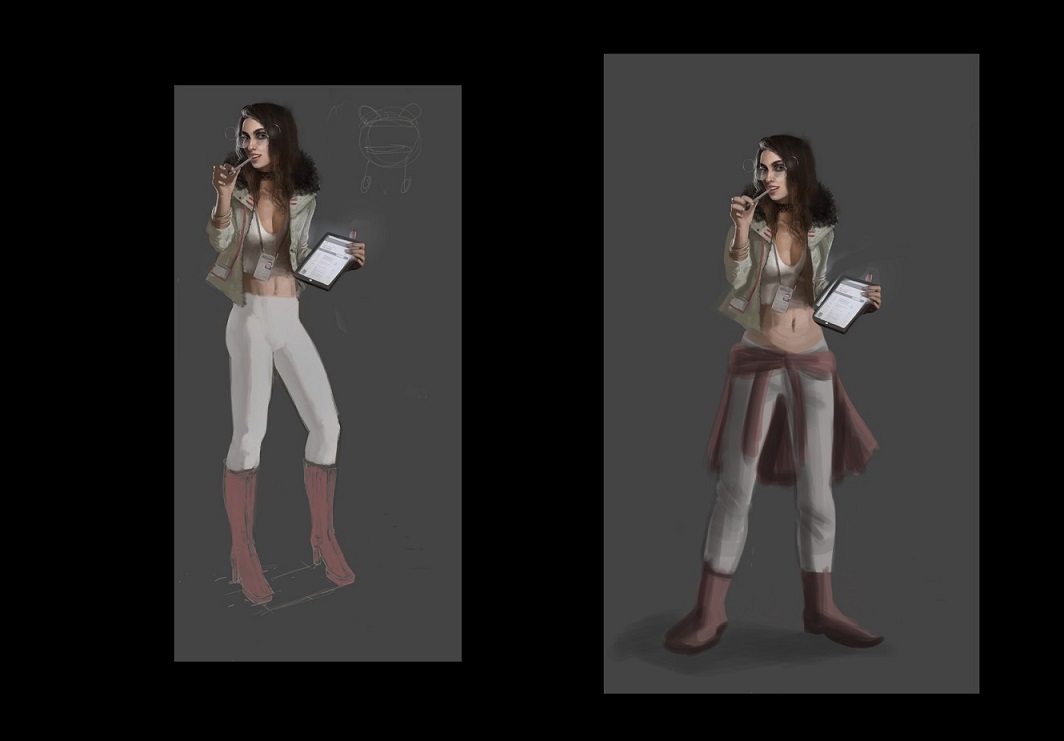 Cheers!
---