Hello everyone we will like to invite you to join and be part of our royal family every Saturday at 5:00PM GMT (London Time).
We are hosting a 4 man stream with Sickbrush, JohnSilva, Sycra and myself, doing speed paintings on topics that we pick on the fly, everyone can participate and everyone can be live with us as long as you have a stream that runs.
Click me >>> The Royal Fellas <<< Click me
Chapter 1
"a fetishistic fairy crushes a prehistoric man in an apocalyptic landscape"
Here is my entry for this Chapter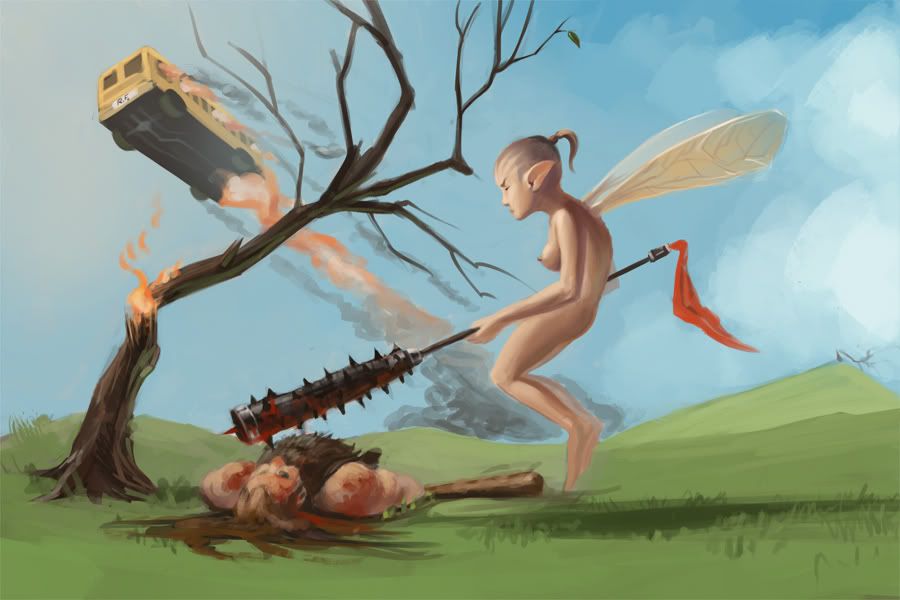 ---