@chubbycat
Thanks! I'm glad to be back :)
@Lodratio
Thanks!
Here's a 3 hour graphite figure drawing I did at the Conservatory in Seattle (Cynthia Sheppard did an amazing painting today- I think she'll post it on social media eventually, so if she does, go check it out!). The model was from the marines and part Native American (Cayuse/Nez Perce, Apache/Comanche decent).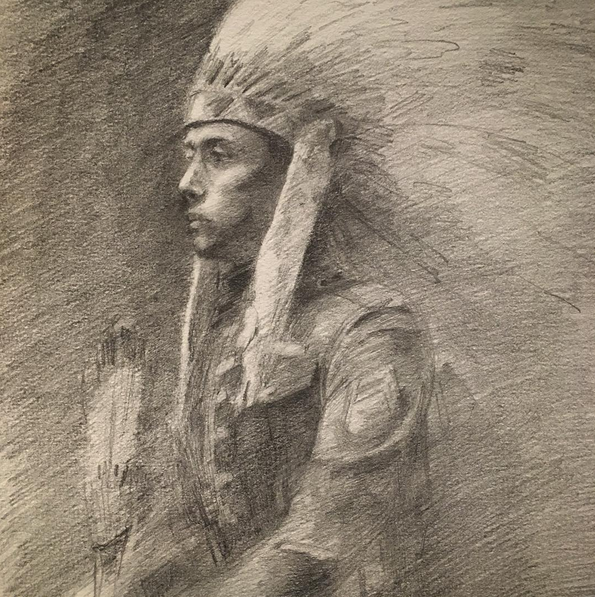 These are some studies I did earlier today... sorry for the weird tilt!
And finally, here's a character doodle I did from imagination.
---