Sorry for being away for a while! I got pretty busy :(
I'll upload my sketchbook pages later today, but here's some stuff I've done recently. But thank you everyone! 
@NoodleInBox
Yes, I do know that short film! I love the movement in it :D Haha ya, I need to be careful with the feet, I get a bit lazy sometimes. Ateliers are pretty fun! Also, so sorry for being away for so long!!
@vennsomn
Thanks!
@Alberto
Thank you! For character designs, I usually come up with an idea and try to figure out the story and personality of the character. Then I go on to create a fairly large reference board of anything relating to the character. So, for the Desert Warlock, I found around 100 photos of cacti, desert environments and wildlife, Native American clothes, shamans, and so on. Then I'll do some studies sometimes and create several small thumbnails. After that I usually pick around 3-6 and do a more detailed version of the thumbnail. And then I keep on narrowing down the design until I come up with something I like. I usually figure out colors later, but some people start trying to find the colors from the very first step. I hope that helps!
This isn't quite done yet, since I need to finish drawing the background, but the figure is done.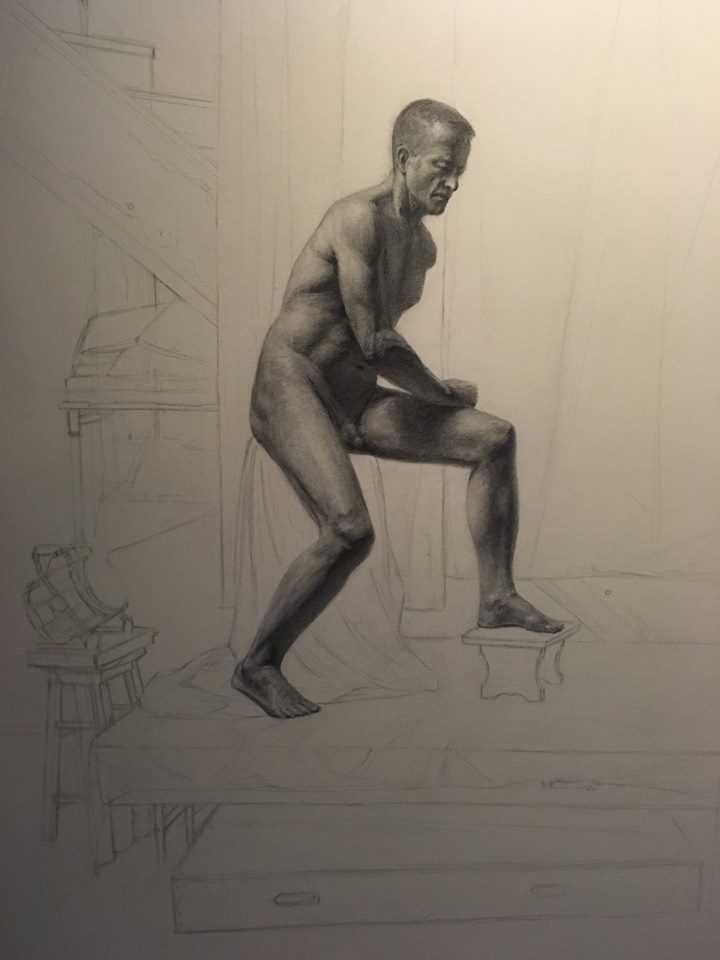 Here's a 3 hour digital painting of one of my classmates from life
And this is a quick still life done with charcoal on white paper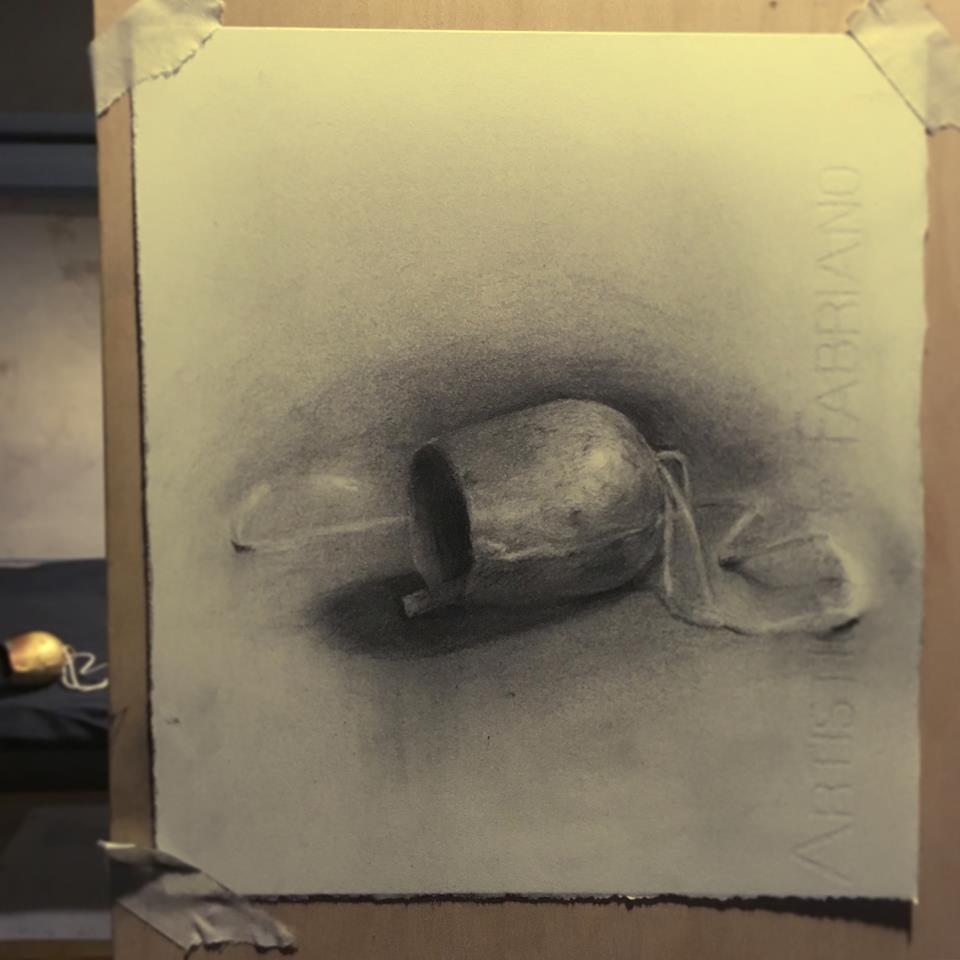 ---