Didn't get a chance on the weekend to finish off the 3/4 of the skull and memorized planes from memory unfortunately and didn't have enough time today either so it will be the first thing for me to do tomorrow morning. I did however go to my life drawing class today, I was quite light with my pencil marks with some of my drawings so apologies if some of them are hard to make out.
I need to start working through the figure drawing section of Watts Online since atm my life drawing class is usually the only time of the week that I tackle the figure so I'll start that this week. :)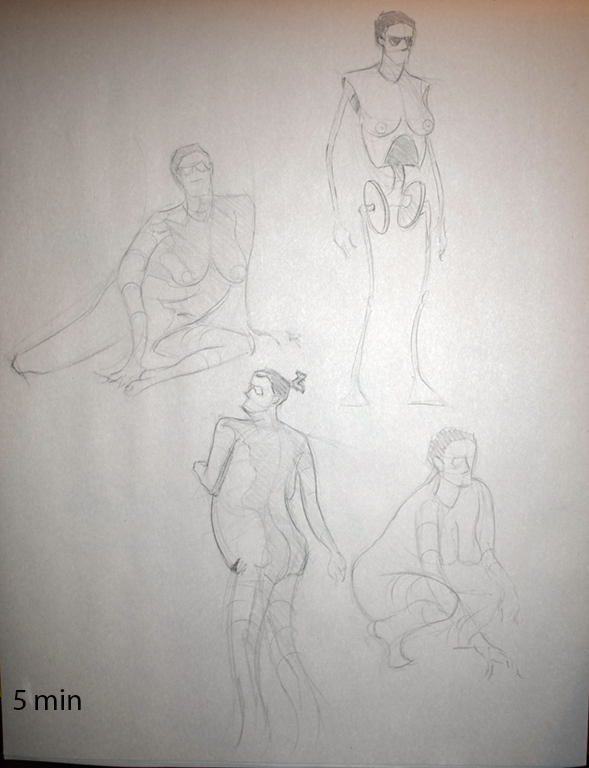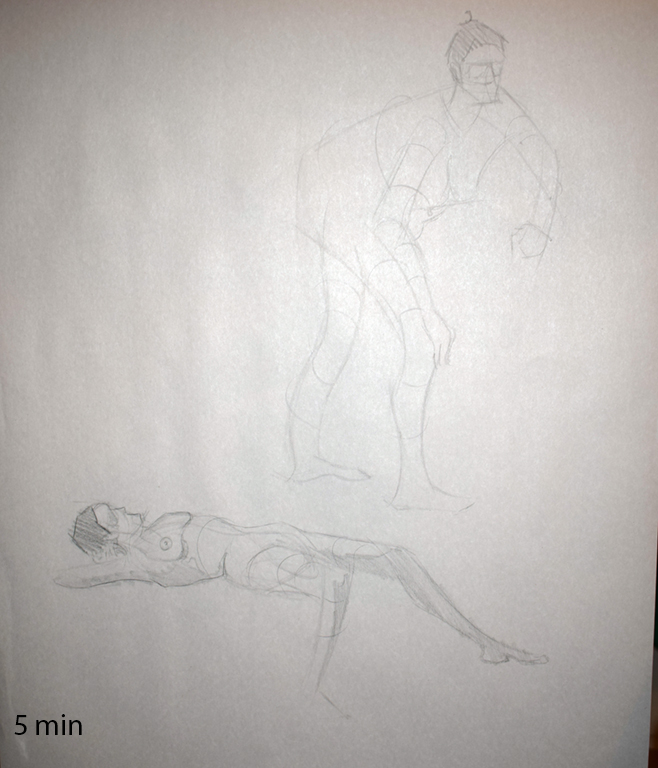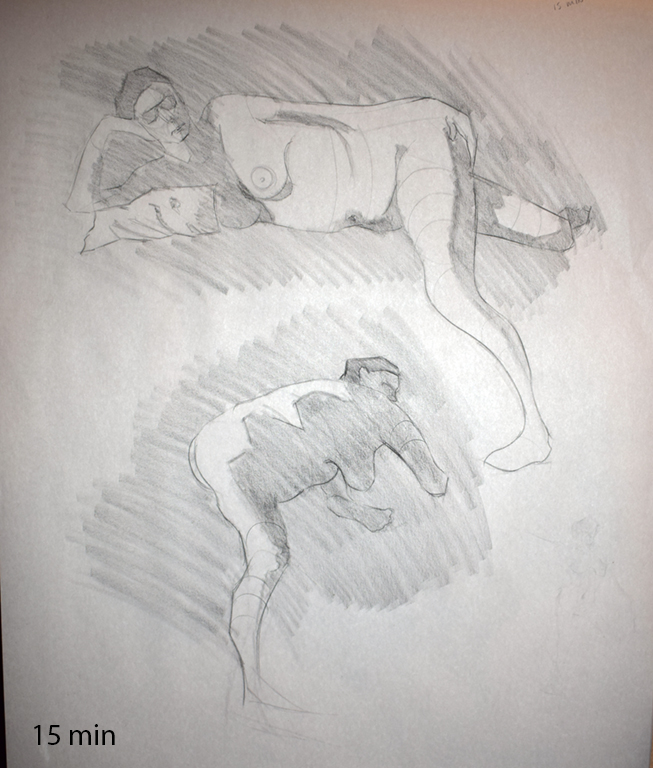 For the longer pose I re drew the head as I wasn't happy with my first attempt. I feel like I drew the head too large the second time around but not sure.
---