Quick update on the poster that I'm working on. I worked some more on the last sketch that I posted since I wasn't happy with the background and originally I wanted to ink this by hand, scan it and colour it digitally. Spent a whole day last week messing around with printing it off on a single sheet of paper and across multiple sheets of A4 since that is the max size that my scanner can scan at but I found it to be too small for me to ink. 
I've decided that I'm going to ink it in Illustrator (and colour it) since I'll be able to add the amount of detail that I'm after so atm i'm taking my refined sketch (first image out of the 2 posted) and taking it to a finished piece and then exporting it to Illustrator so that I can ink it.
Having some issues atm with my graphics tablet working correctly in Illustrator. My tablet seems to be drawing when my pen is only a few milimetres above the tablet surface, but it's only in Illustrator that I have this problem. I'm hoping to fix it in the next day or 2 because I want to finish this poster by the weekend.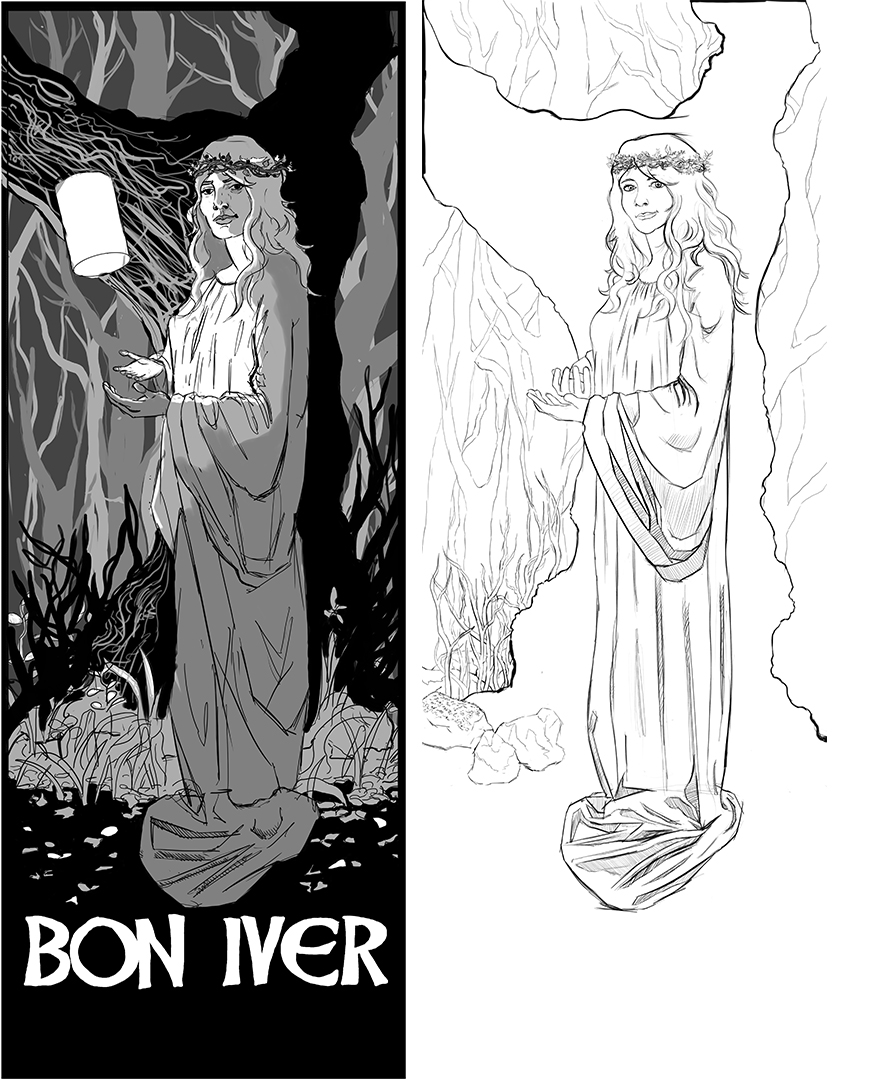 ---