Some stuff from the last few days. Finished drawing the asaro head some more from life and then had a go at testing my knowledge by re drawing the head from memory from the same angles. I feel like I got the general picture in the sense that it looks like an asaro head but got abit shakey when it came to the nose and cheek planes so I'll have to remember to focus on them next time I study from them.
My life drawing class started again which I was excited for. I was fairly pleased with my 3 min drawings (mainly the bottom left one) but not so much with the 10 min poses. I feel like I lost the gesture/energy because I thought I had more time than I actually had. Wasn't pleased with my final long(ish) pose. I seem to struggle with drawing women's faces.
Following on from my life drawing I went back to portrait practice, focusing on 15 sec and 5 min poses (I'l post the ref I used tomorrow). From these I've noticed that I need to work on my accuracy with the pencil and timing (need to get quicker). I've started work on a long portrait drawing but I've been quite ill the last 2 days so I'm gonna finish it tomorrow.
Btw I've ordered a new tablet which should arrive by the end of the week so I can finally finish the poster that I was working on.  
I've been getting annoyed lately because I feel like I'm not improving at all, maybe it's because I'm constantly looking at my work so I can't see the improvement, I'm just worried that I'm not improving at all. But I guess all I can do is persevere.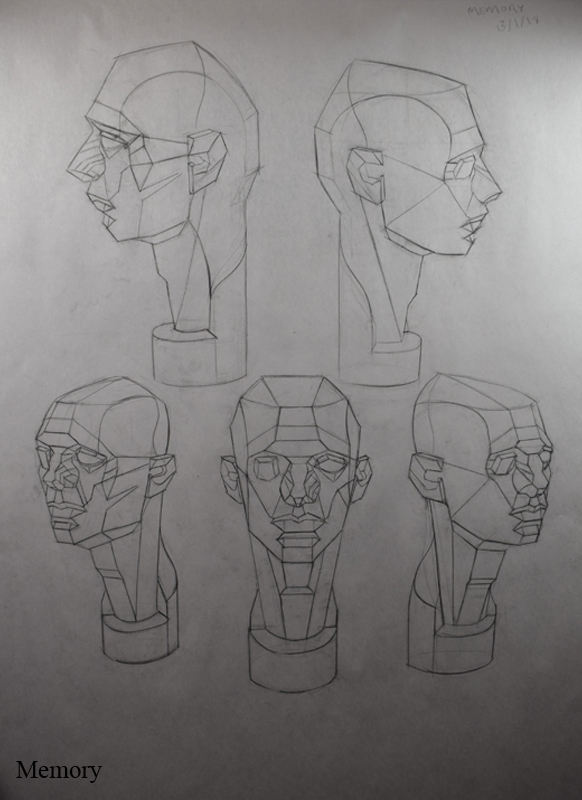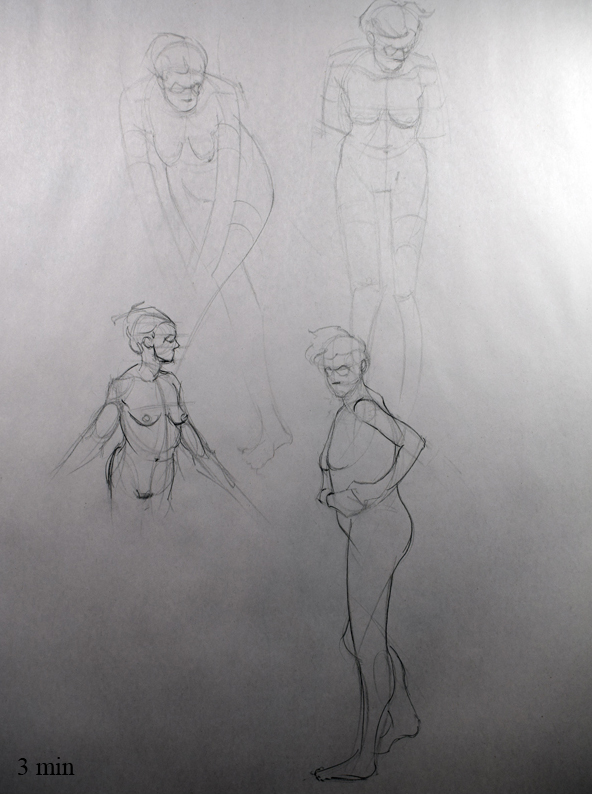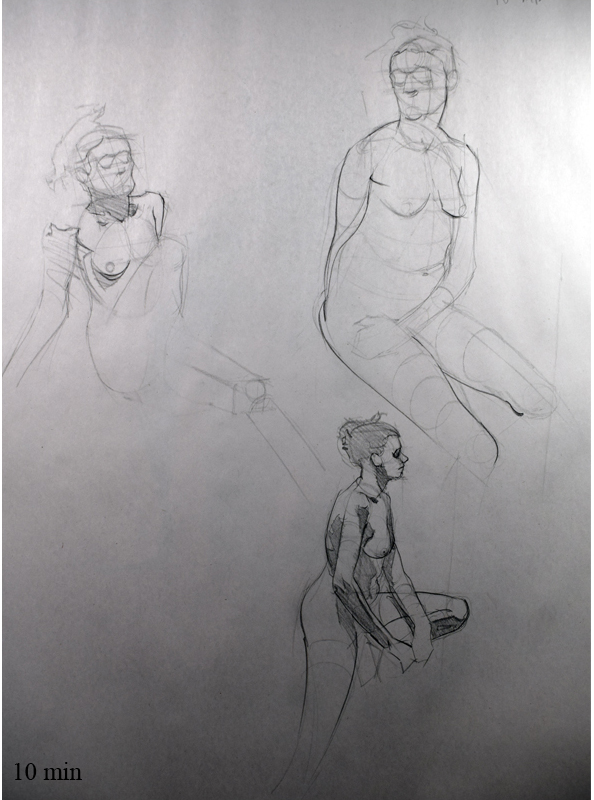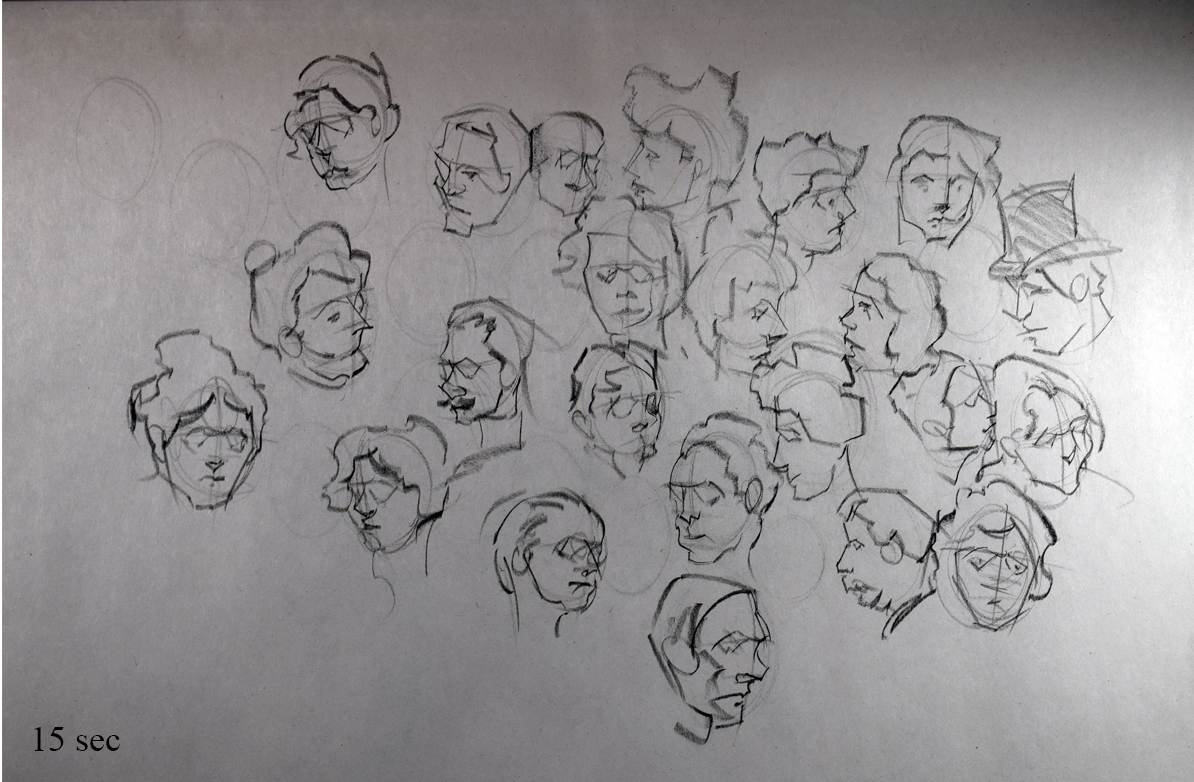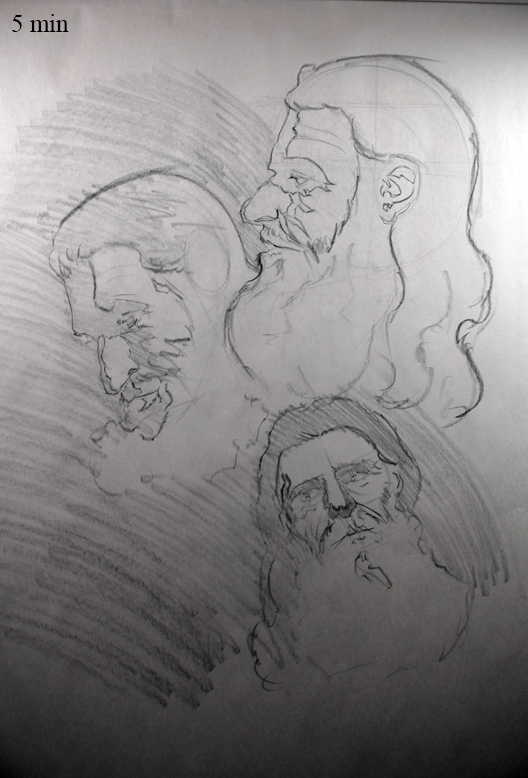 ---