Still making my way through the Essentials of Realism course, probably spent most of my time the last few days making extensive notes since there is so much to take it. If a week's worth of videos is 1 -1.5 hours long i'm probably spending double that making notes haha. Currently on the 3rd week which is values which I'm looking forward tro since it was the main reason why I started the course.
Did another 3 stage block - in for the 1st week tracing over the ref. 2nd weeks homework was to do another 3 stage block -in but to make it bigger than the ref image (so not tracing over the image). Decided to do mine traditionally since that's what I primarily work in. It doesn't look like it but the drawing is bigger than the ref, I just tried to make them a similar size  for the purpose of posting.
I will definitely need to do more of these since I'm noticing quite a few proportional errors which all looked correct during the drawing process but once comparing them side to side to the ref you can tell my accuracy is still quite not where it needs to be.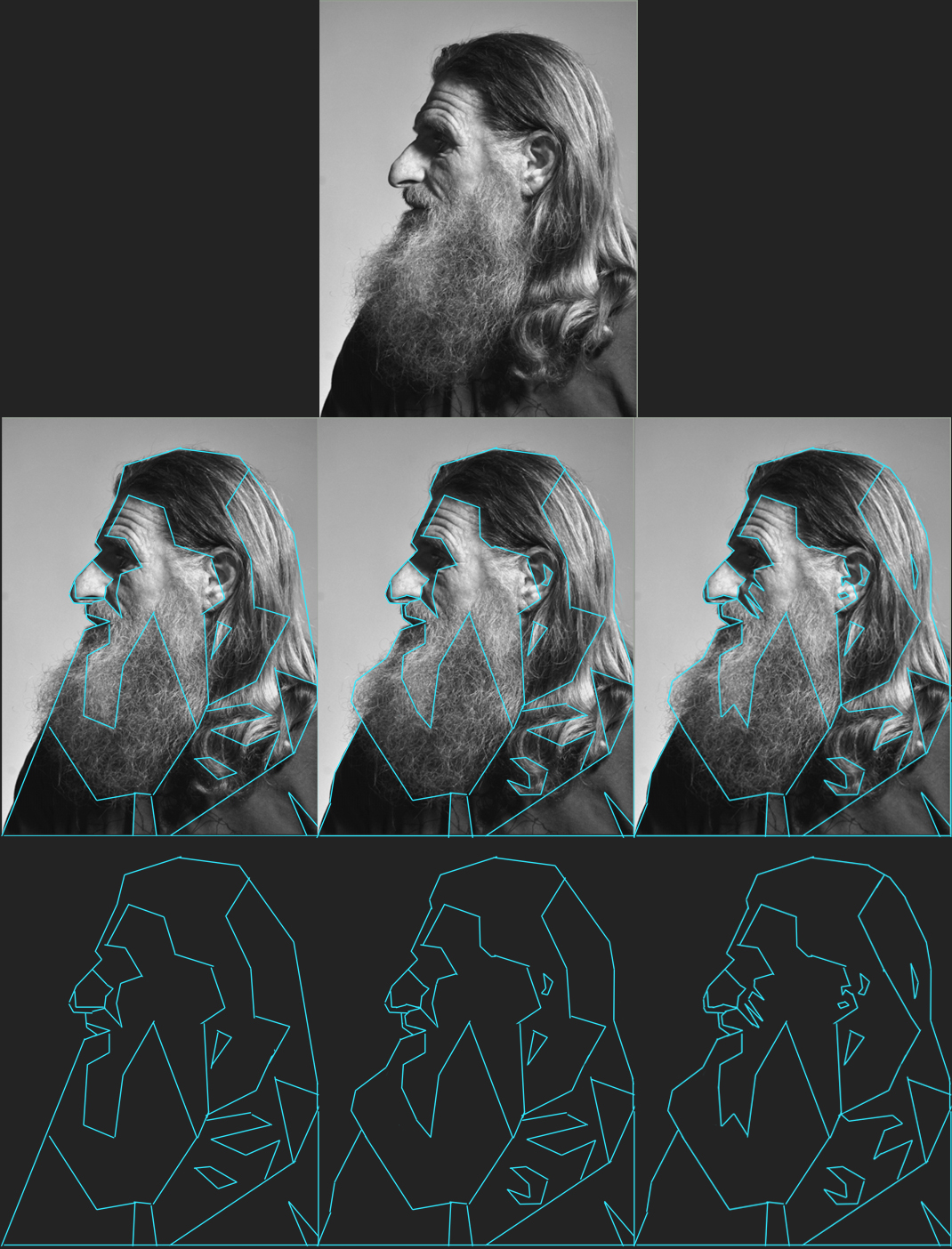 Here's a portrait from my life drawing class as usual, changed my approach this time and tried the 3 stage block in rather than constructing the head. Not sure how I feel about this approach though since it felt like I was merely copying rather than constructing which isn't what I want to do. I will have to find a way to utilise some of this knowledge such as the approach to shadow shapes and use it with the Watts method as that is the approach I want to learn fully.
The eyes look very gozzy on the drawing but in my defense he was falling asleep haha.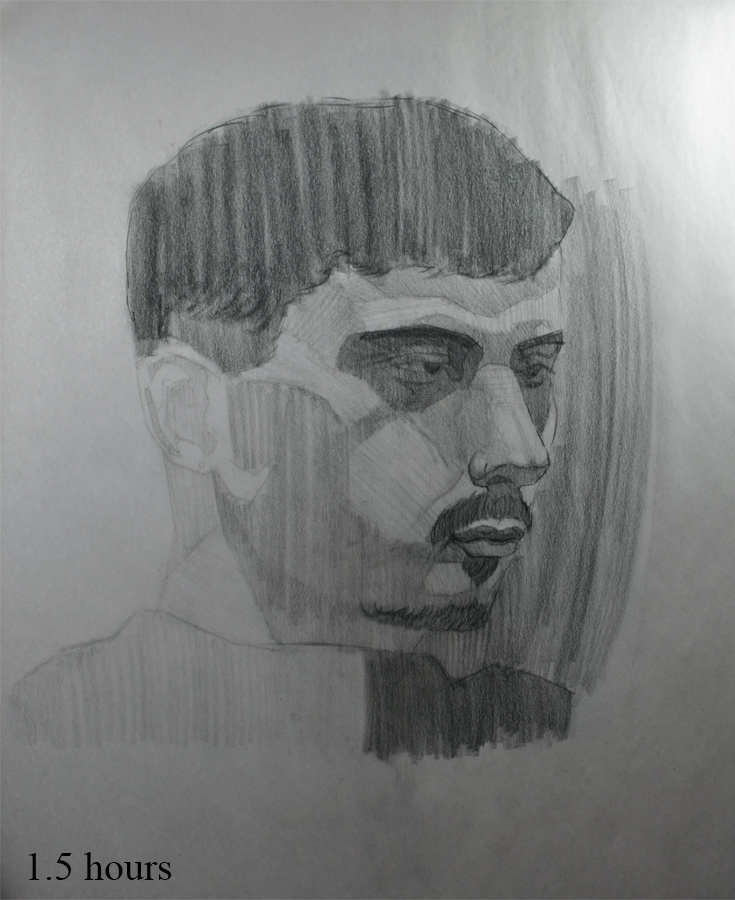 ---