Started working on the illustration I was talking about. Since I want to get into book illustration I wanted to illustrate a scene from a book. Read a bunch of short stories since they aren't too long so it would be easier to pick a scene I like rather than reading a 500 page book. 
The short story I'm doing a illustration on is called "The 3 Questions" by Leo Tolstoy. 
The bit of the story I was concentrating on was the bit where the king approaches the hermit to ask is 3 questions he wanted answering and took over digging for the hermit (just so you have some context.)
So in my rough comps I was focusing on different parts of that particular scene such as when the king first comes across the hermit, when he approaches him and asks his 3 questions, and when the king takes over digging for the hermit.
Did a bunch of rough comps and chose my favourite, did some variations of that comp to see if I could portray the scene better and selected 3 comps that I wanted to develop bigger which I put a red dot below.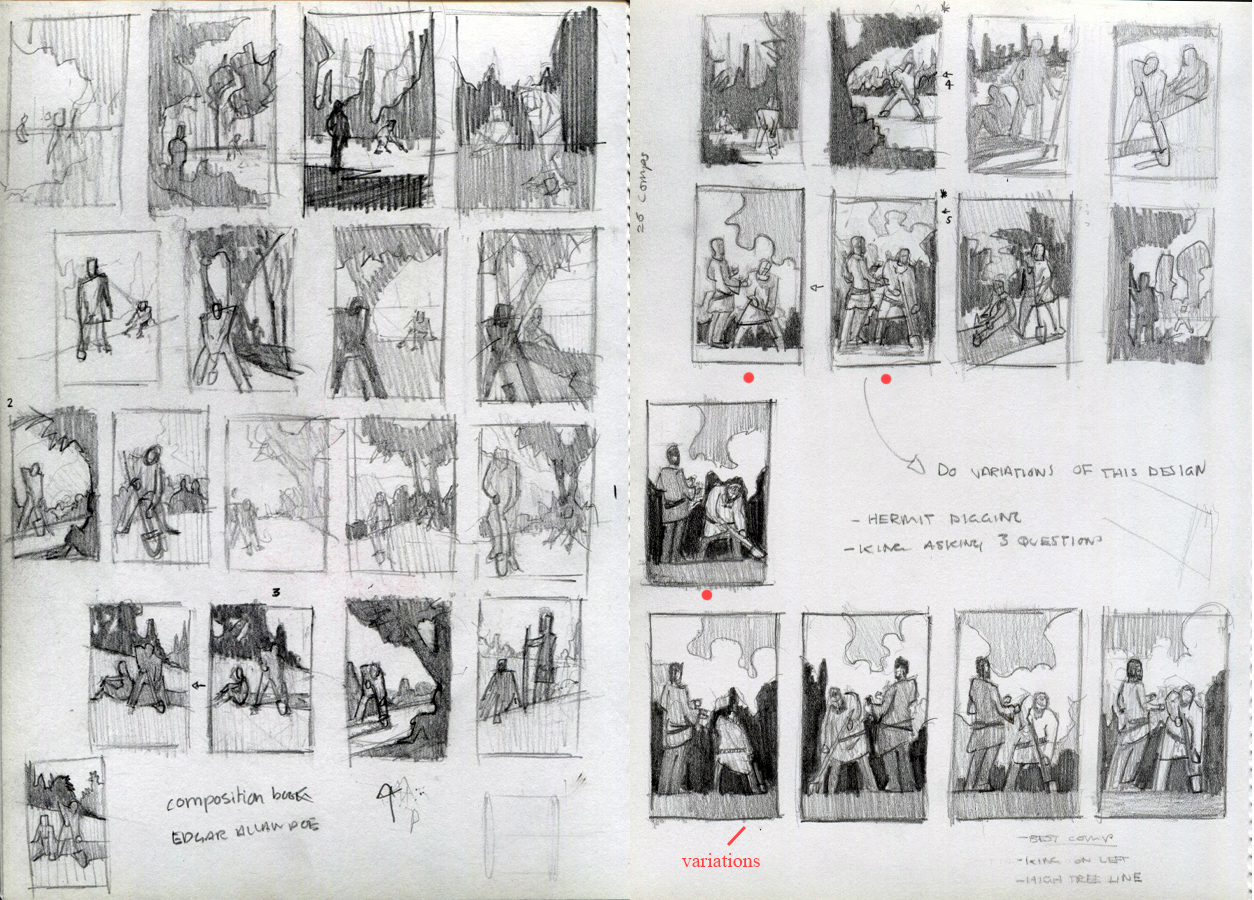 I took those 3 rough comps I liked. blew them up and re drew them at a larger size  which I then shaded so that I could choose which one I liked the best and develop that one further. I think re drawing them roughly was a bad idea because I feel like they look worse than they did when they were small, almost as if they look too stiff now.
I think I should re draw them again but this time put abit more thought into the quality of the drawing. Don;t want to spend ages on it since this is still the rough stage, just enough so they look as good as they did on the smaller scale so I can choose the best one.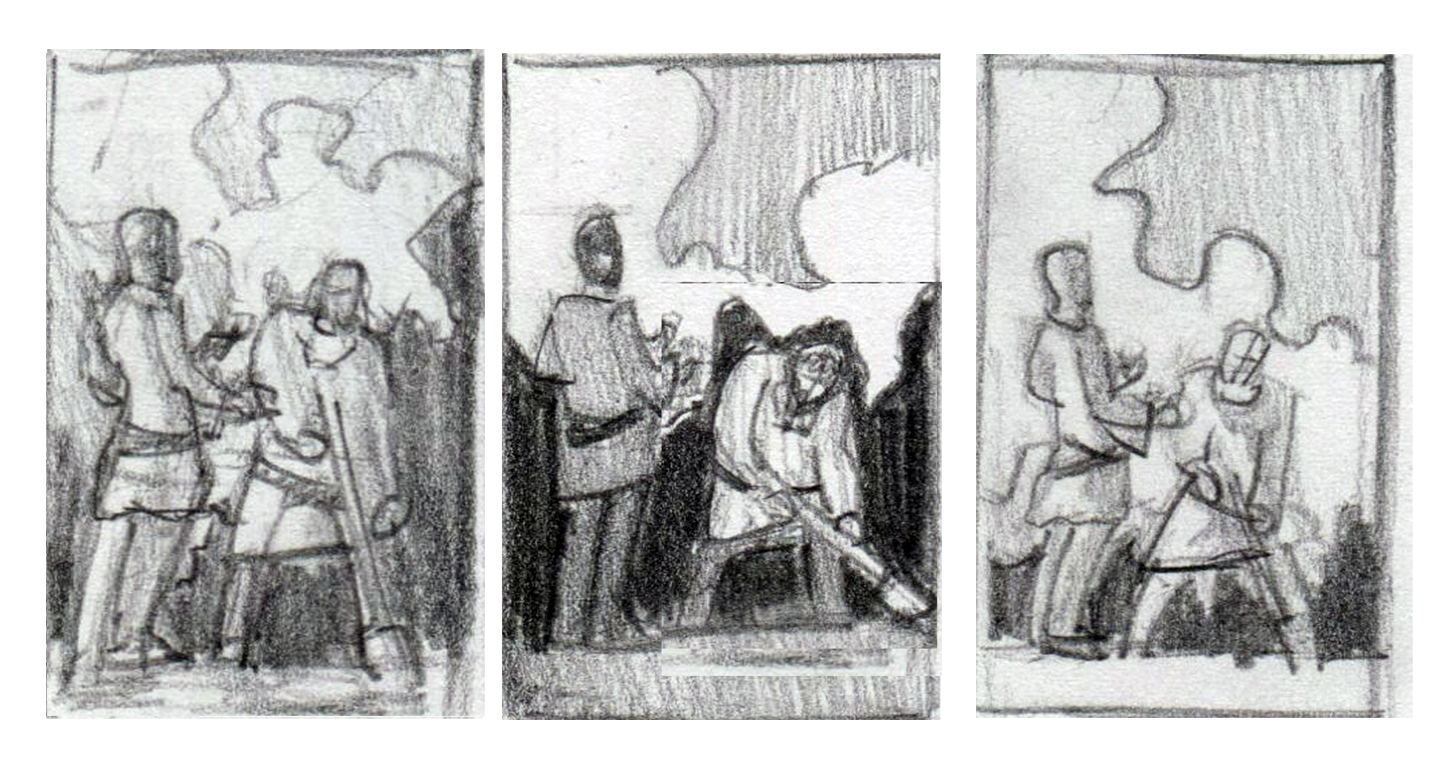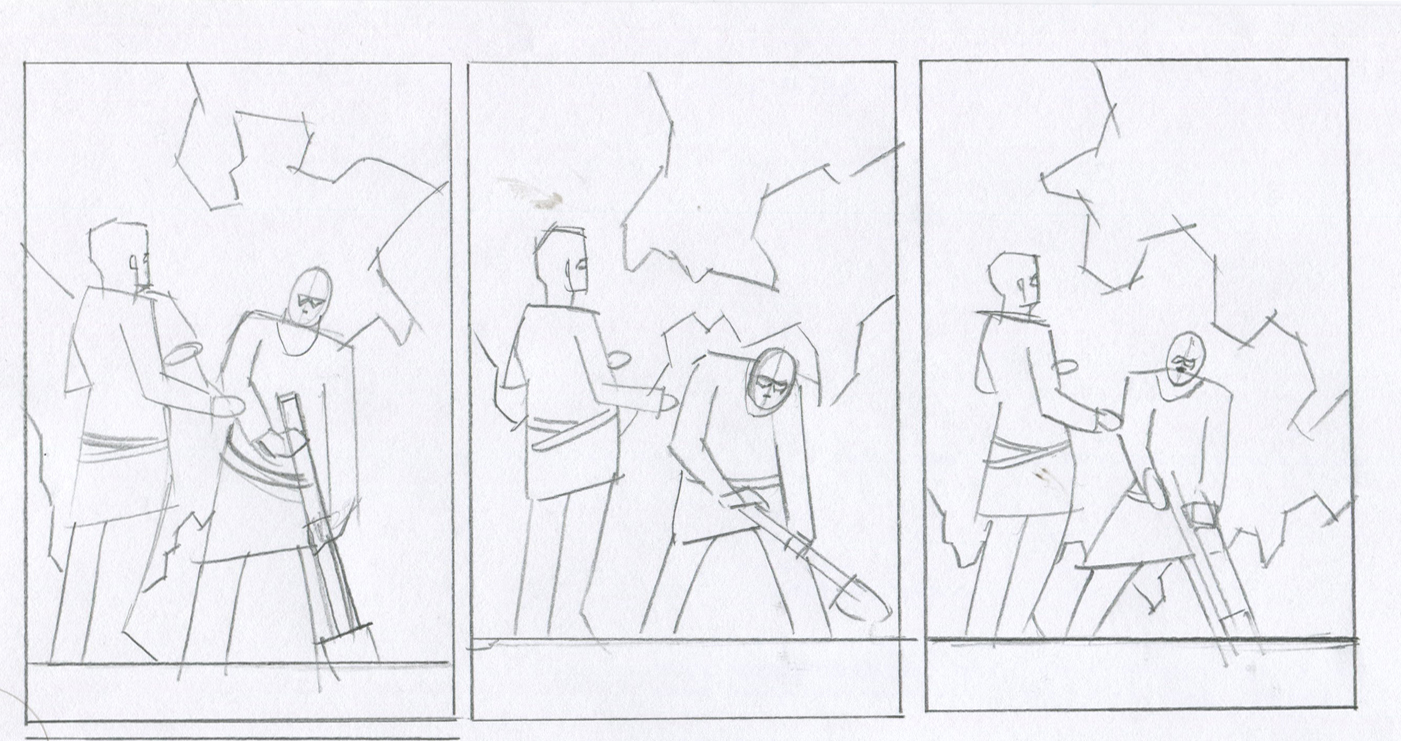 Apologies for the wall of text haha, just had quite abit to say.
---