Weather has been terrible the past week (figures it would be when I decide to do some painting). Been trying to paint outside but can only manage to get some paint down before the weather takes a turn for the worst so unforunately I don't really have anything to show for it.
Apart from that I've been catching up on some reading from the books Jeff reccommends aswell as doing the live streaming h/w and critiques.
Week 6 critique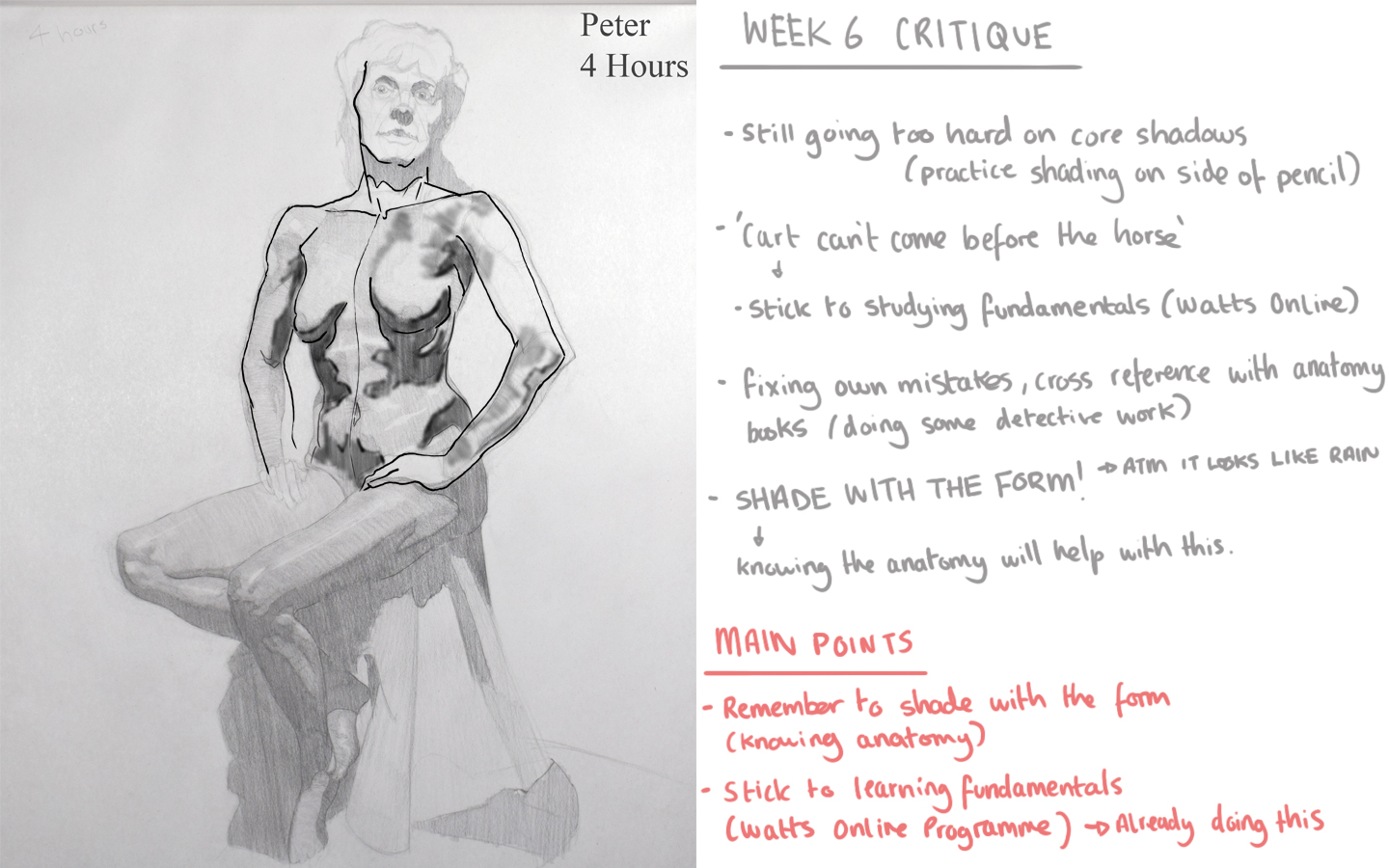 He spent majority of the time replying to my question so not as many notes, he also did some crazy shading on the left arm which I haven't been able to capture so will prob re watch it a few times.
Week 7 critique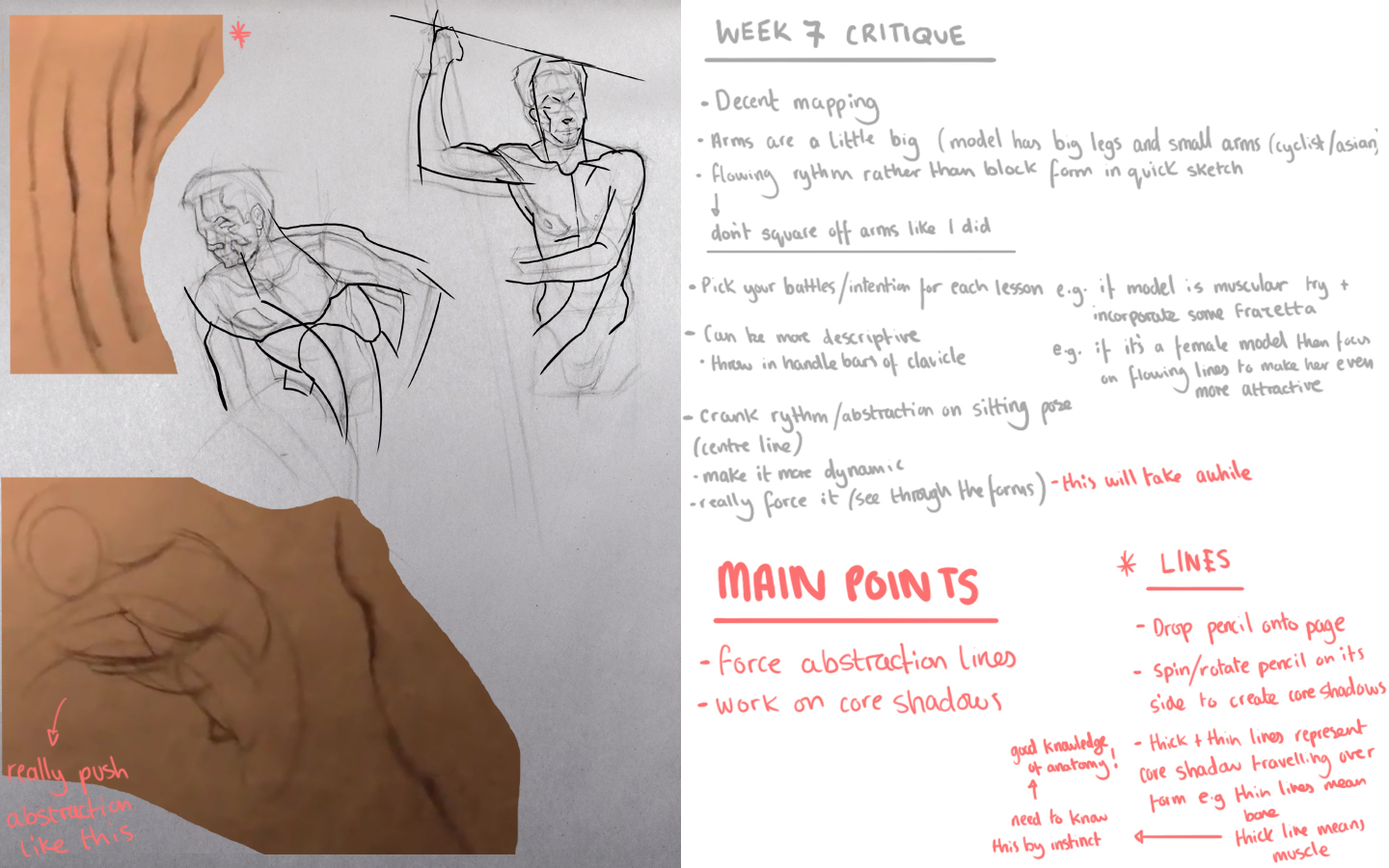 Week 8
Next week I'm working more hours so won't have too much time when I get home, weather is meant to be nice so gonna try some plein air painting again, if the weather is rubbish will prob do some more reading and re watching the Watts Online videos since it's been awhile.
---