Here's another plen air painting form last night, finished it off tonight since the light changed too much yesterday. In all around 2-2.5 hours over the 2 nights.
I think the most difficult thing I'm experiencing atm is lookign at a colour, say tree bark in sunlight, and determining what colour it is and how to mix it. Not sure if that is something that improves the more I paint or if I need to read up on colour theory or create a colour wheel with the pallette I''m using?
I was hoping to get more painting done this week before I go back to drawing next week but it's been a consistent 30c+ the past week and..I...am....drained of energy, I could not survive in a hotter climate.
Also the new live streaming classes have been posted for the Watts Online, since the Summer term is shorter than usual I've signed up to 2, Head Fundamentals and Head drawing, both start end of July so I'll be looking forward to that.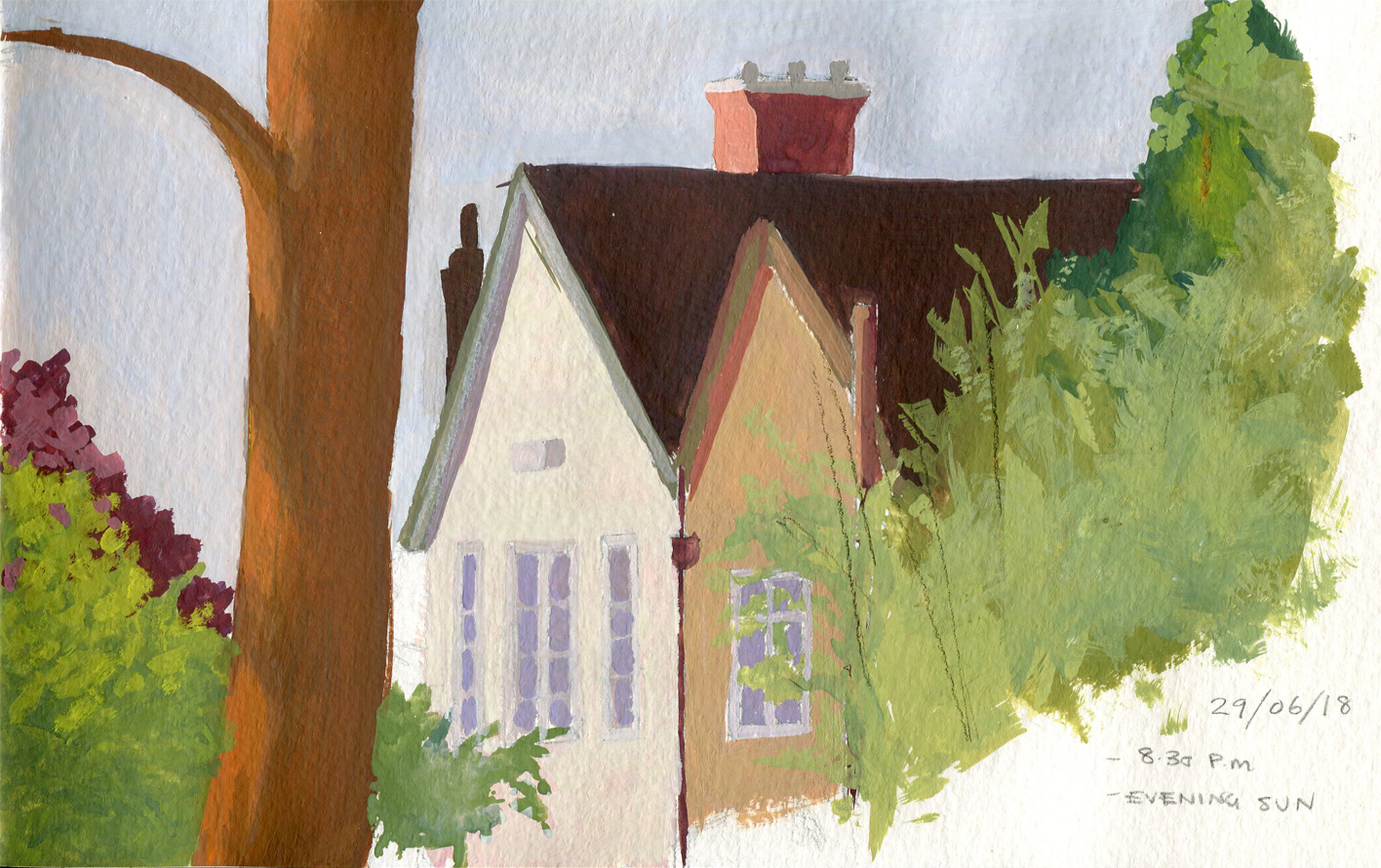 Apologies for photo quality, had to zoom in abit on my phone.
Some notes I made to go with the painting.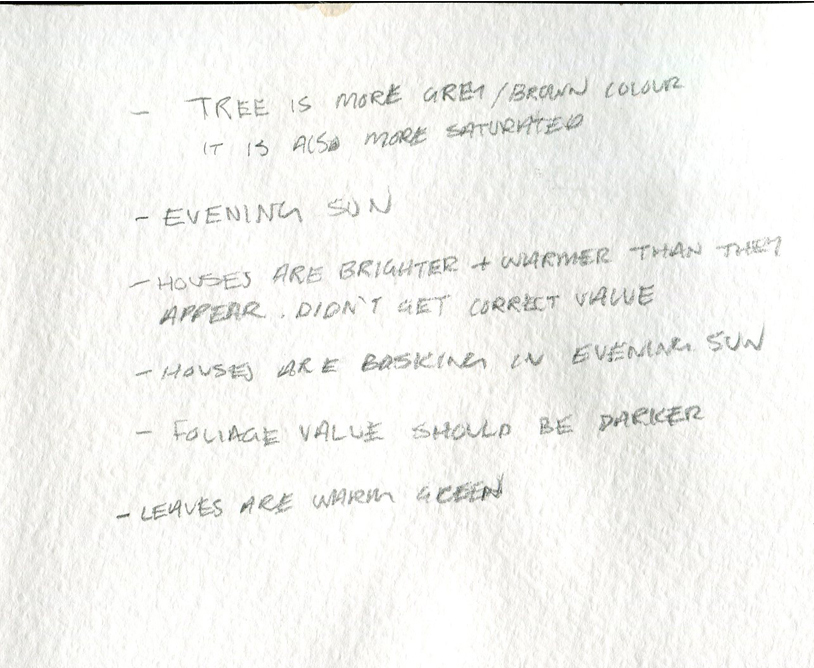 ---