Sorry for not posting the last few days. Busy Thursday and was out all day Friday at the zoo as I wanted to work on my photography skills, plus see some animals. :)
Saturday morning did a plein air painting in the garden. Spent 3 hours on Sat (1 hour drawing 2 hours painting) but had to call it quits since the lighting changed too much at that point, I was going to finish it off on Sunday but the weather was cloudy so I had to complete the painting using the photo I took. In all spent 4 hours on the painting.
Think it is my best one so far, colours are more accurate than previous, think 2 hours is not enough for me atm so I'll spend longer on them in future and work on my speed. I'll post the whole process below. I really struggled on the plants and how to simplifiy them, there was so much detail I didn't really know how to apprach it. Gonna look at some of James Gurney's work and refer to his videos and see how he tackles it.
Also worked through the 2nd part of the leg anatomy class on Watts.
Tonight I didn't go to my life drawing class (gonna see what the Thursday class is like this week) so the few hours that I had I spent looking back at my previous work and making notes/corrections.
This is where I got to after 3 hours on Sat
Finshed Piece (spent an extra hour Sunday to finish it off using the ref)
Photo Ref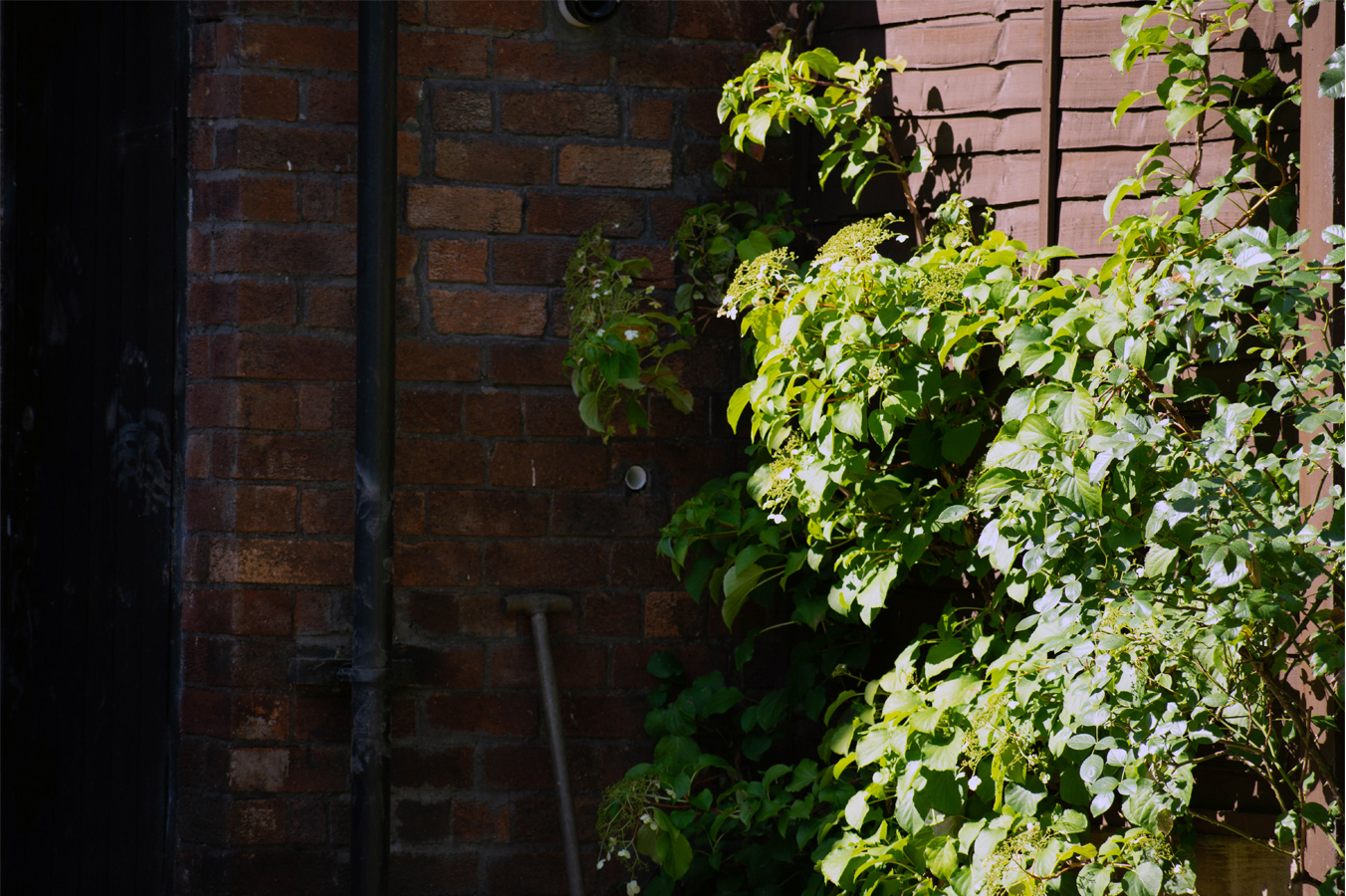 Compared my painting to the ref and took some colour swatches from each image. Should of gone darker in value on the brick work but overall my values appear to be consistent.
Quickly reworked my painting to make it more in line with the ref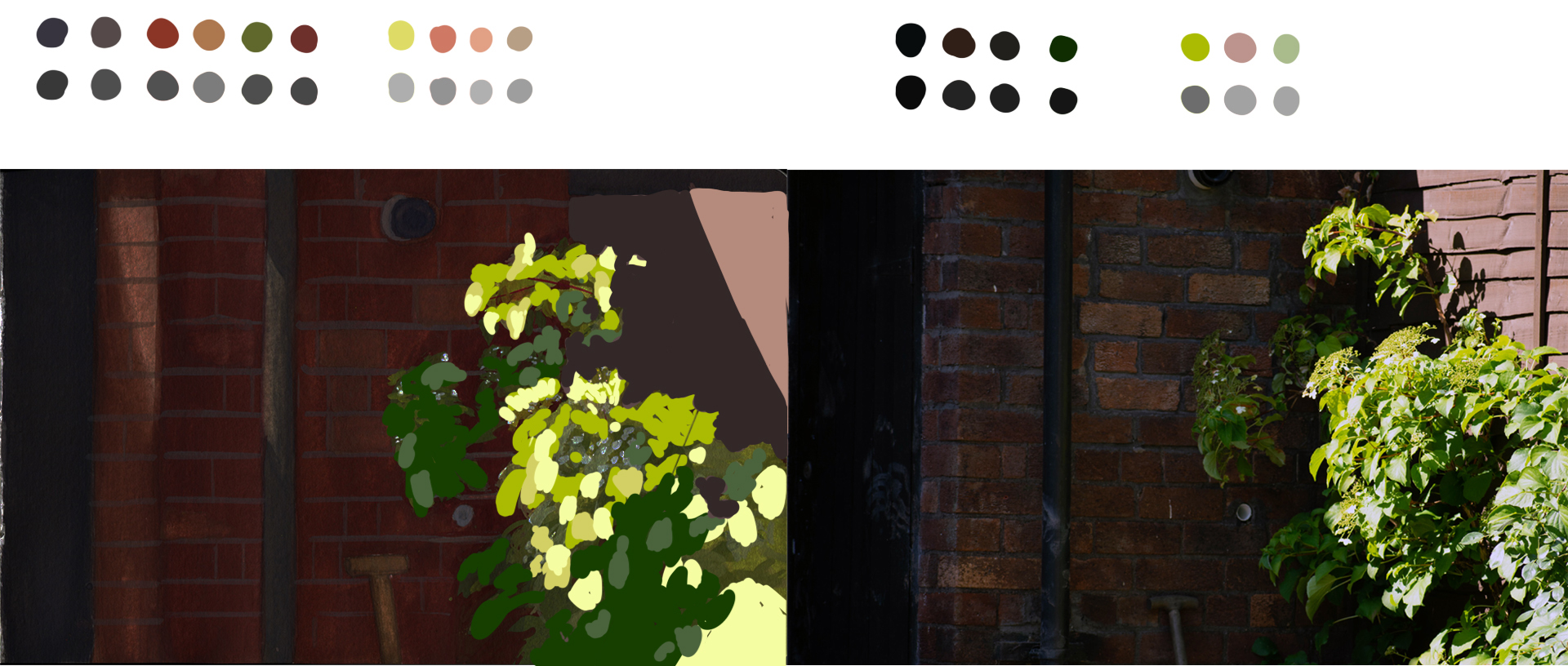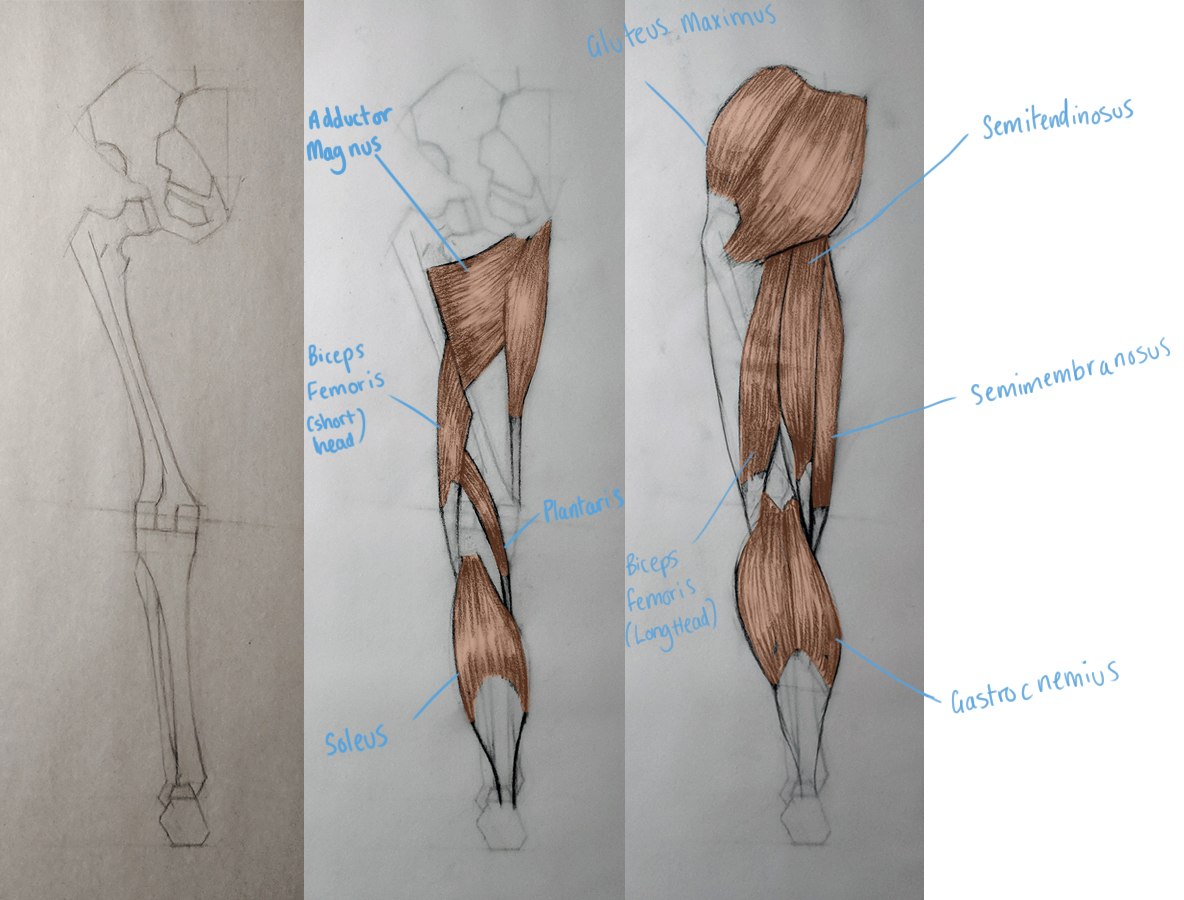 ---