I've been waking up really tired all this week and I think it finally caught up to me, what should of been a 10 minute nap after lunch turned into 3 hours..........so yh didn't get as much done today as I would of liked but oh well.
Watched the demo for my 2nd Watts class (Head Fundamentals with Brian Knox) and did some studies of his drawings from the class. Started the homework tonight but didn't like how they were turning out so I thought I'd start fresh in the morning.
Forgot to post these the other night, life drawing from Thursday.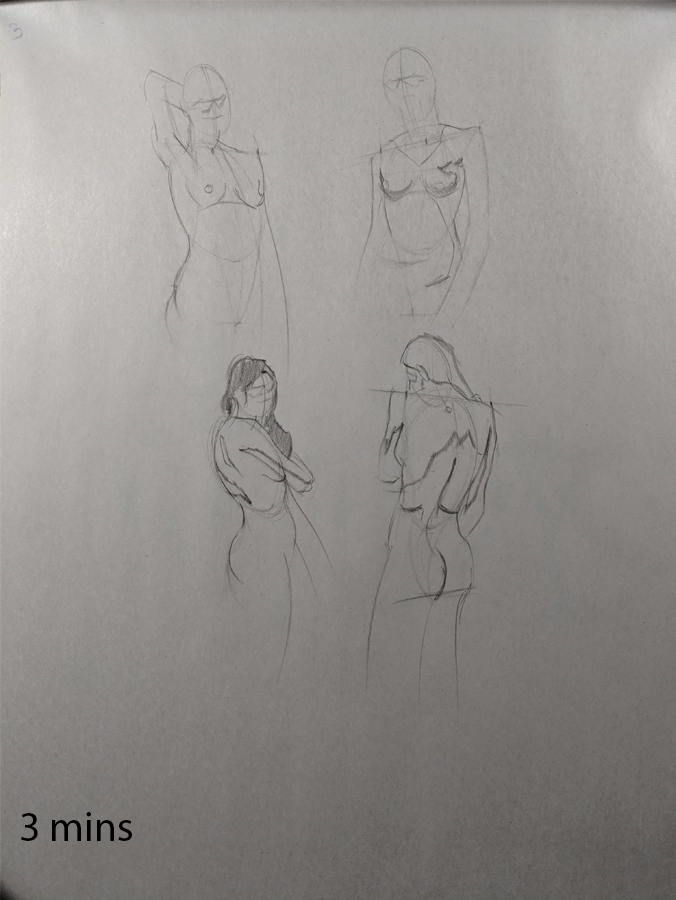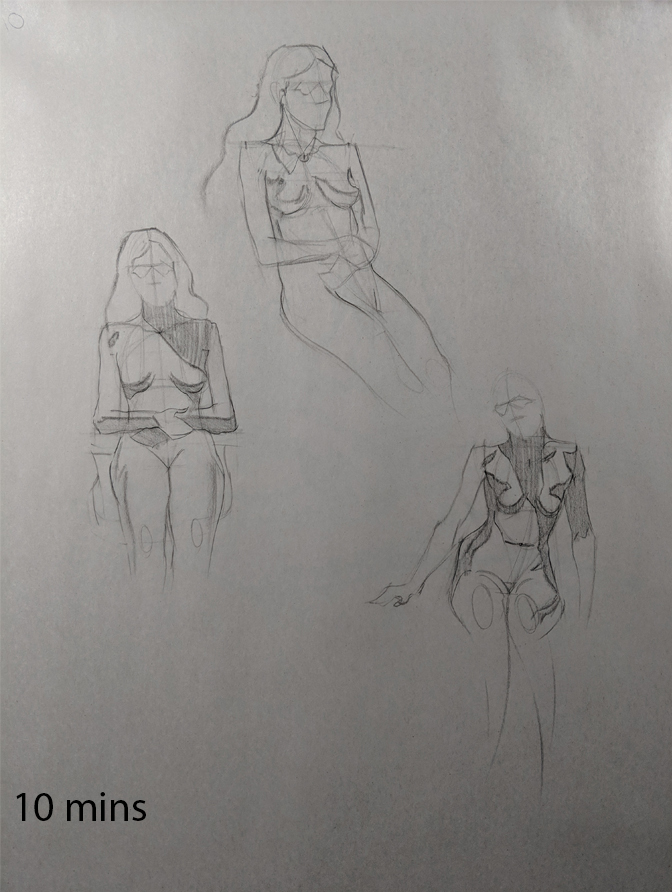 Thought this drawing turned out nice. Really need to study the hands/feet as they do not look good but apart from that I was pleased. I quite liked the head indication although I wish the lighting was better, I'm gonna bring it up again and see if we can get some proper lighting.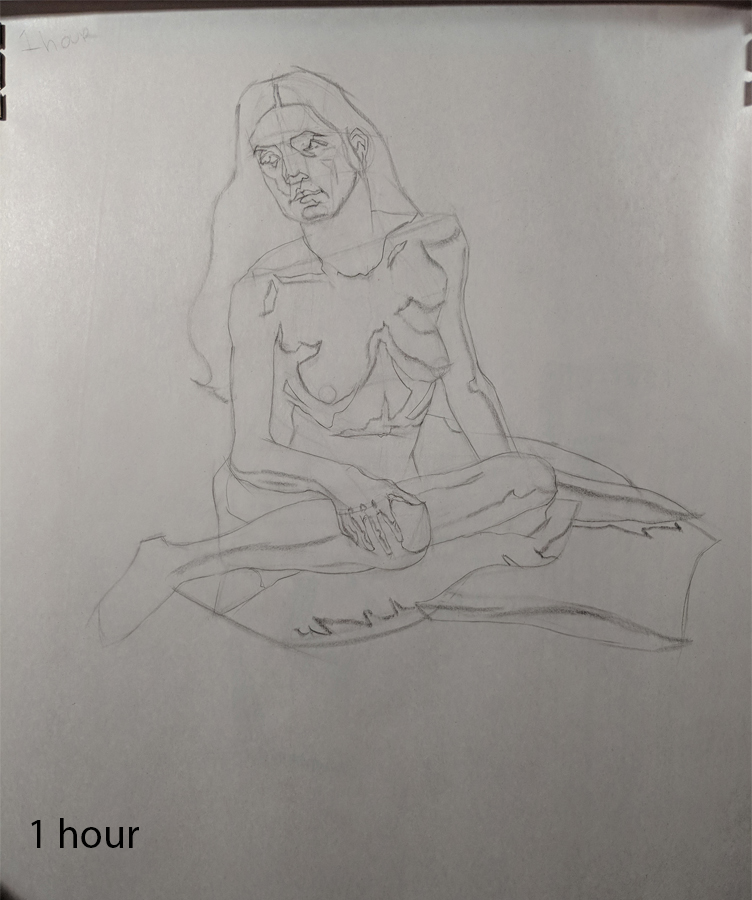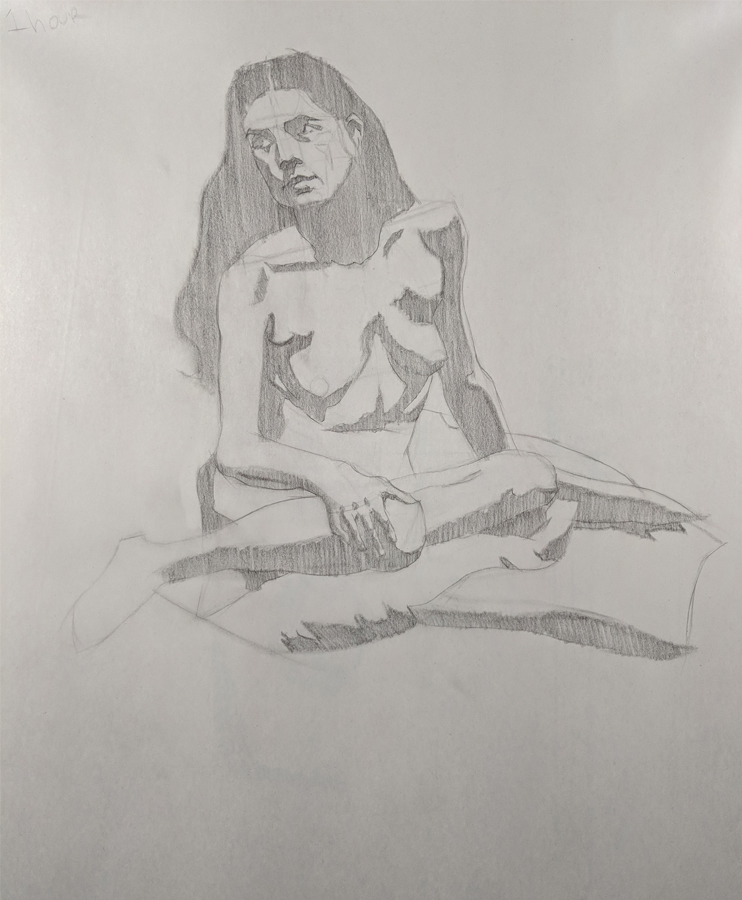 ---