Study of Erik's demo from this weeks class. Didn't quite get the angle right on this one.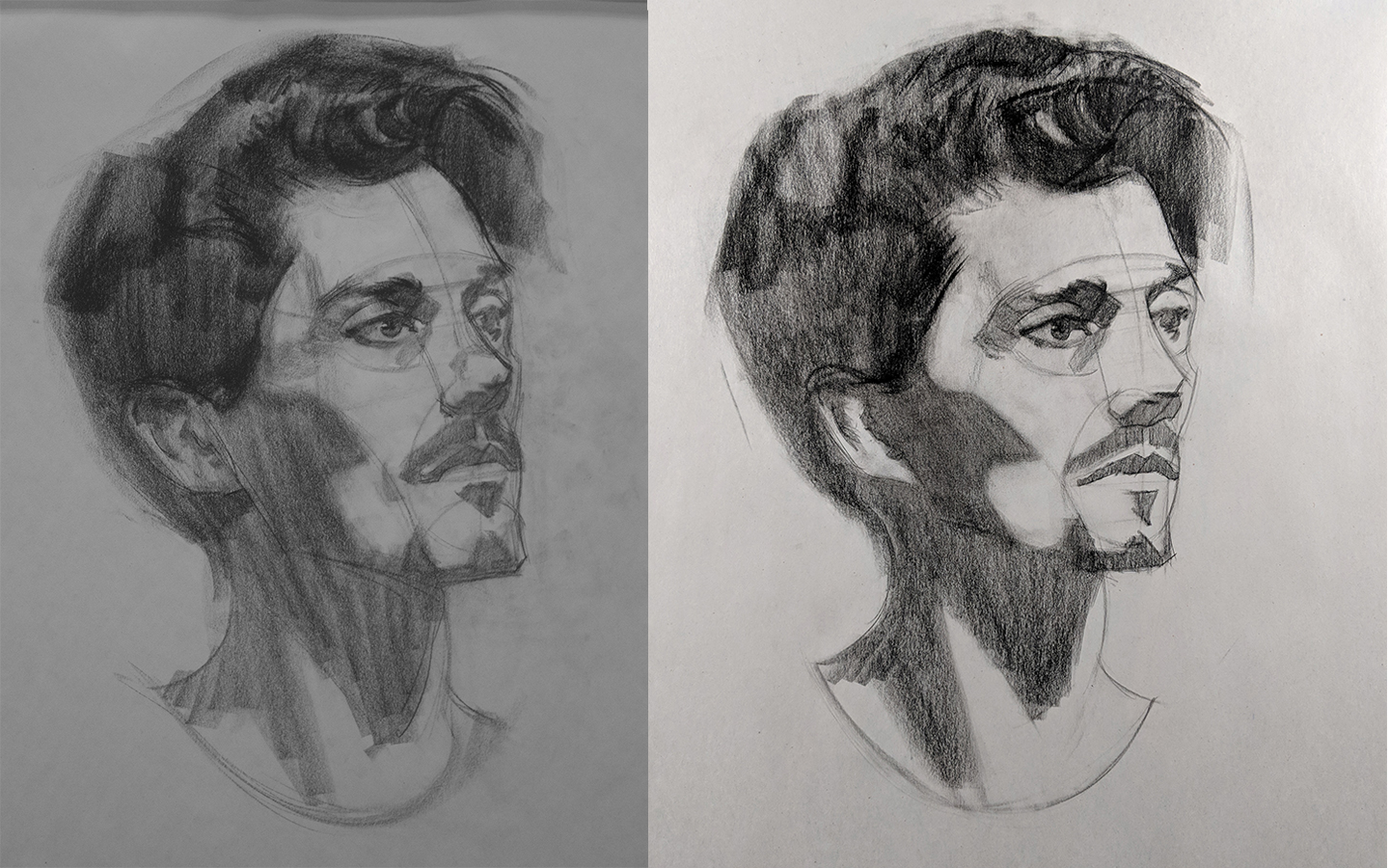 Homework for this week. Had a tough time with the proportions on this one, struggled with the placement of the 1/3's of the head. Spent around 40-45 mins on the lay in alone so didn't get as much time as I wanted on shading.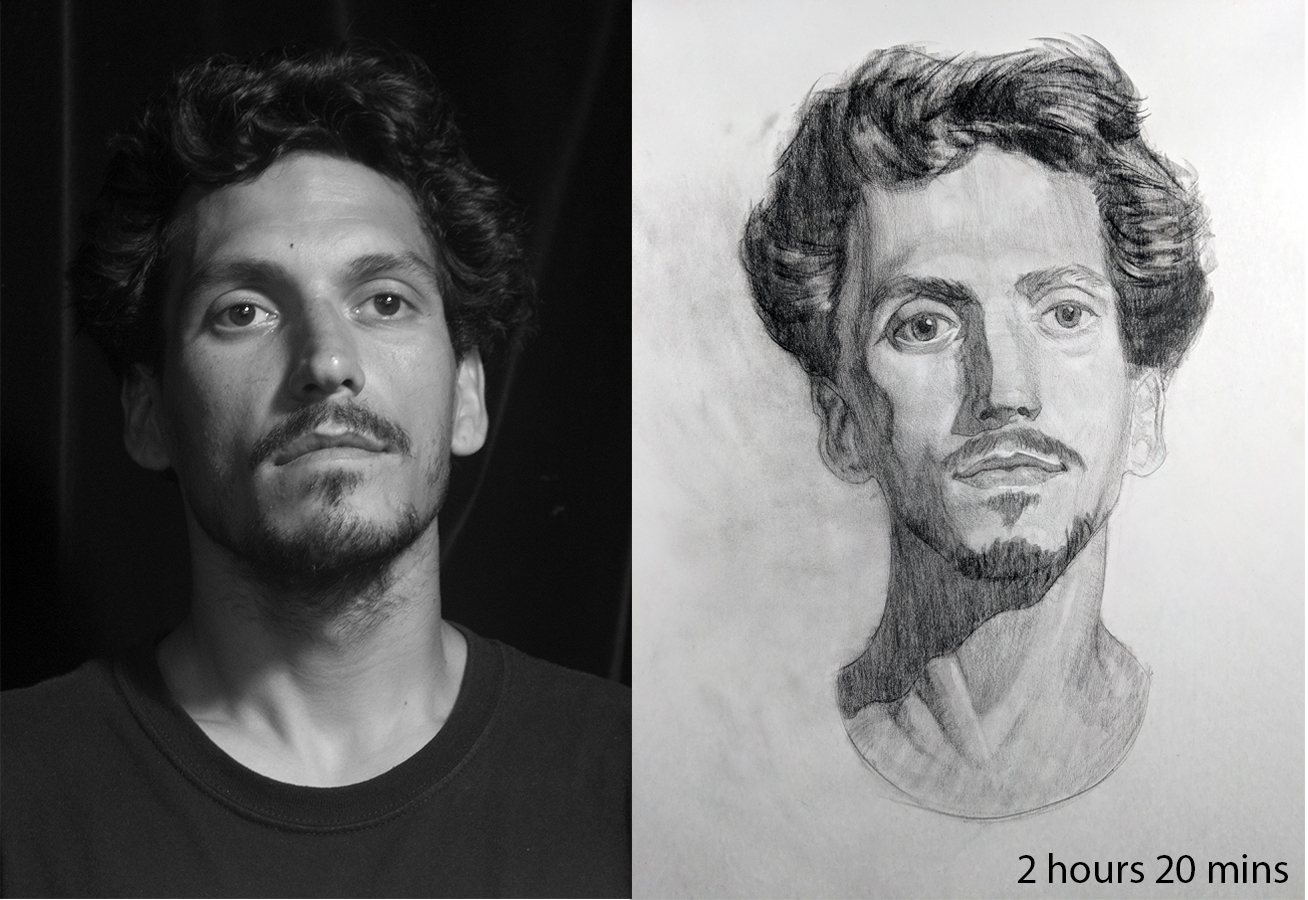 Usual life drawing.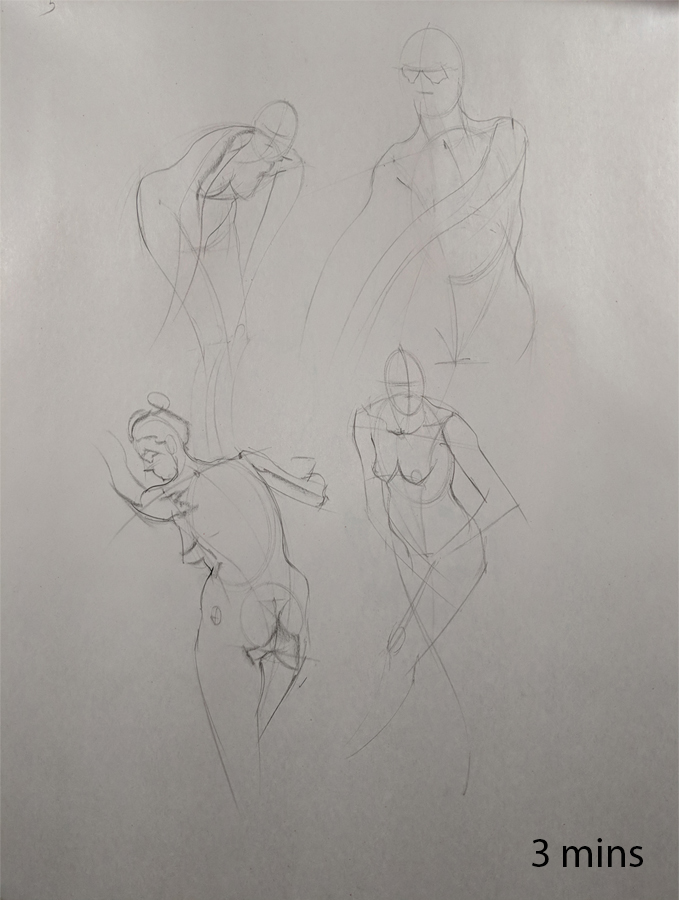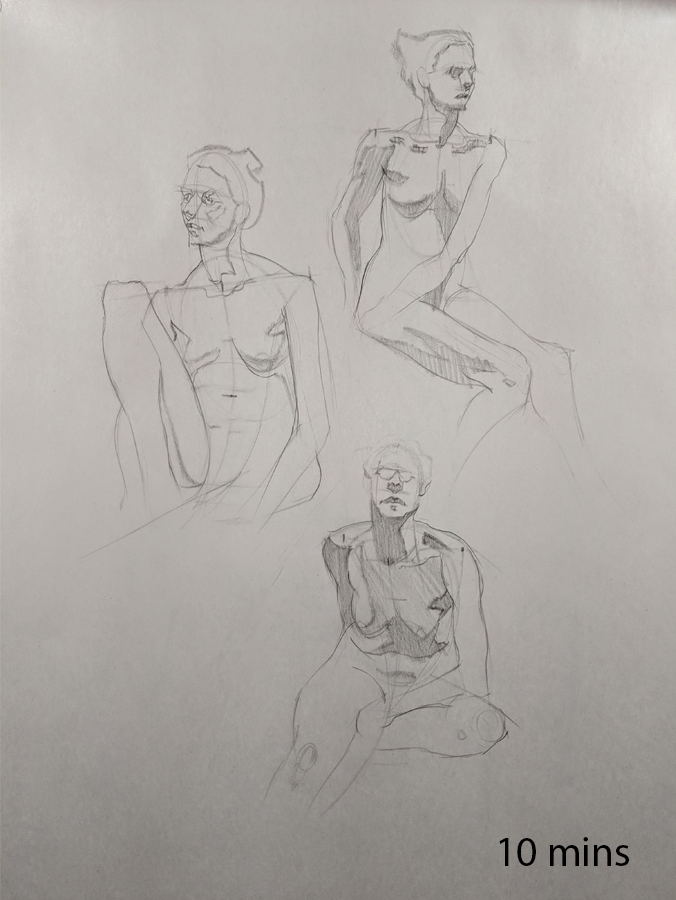 Feel like my head indications suddenly got alot better, now I just need to study the figure more and get that up to par.
Watched Brian's demo tonight and studied it. Took longer than I thought so will do the homework tomorrow.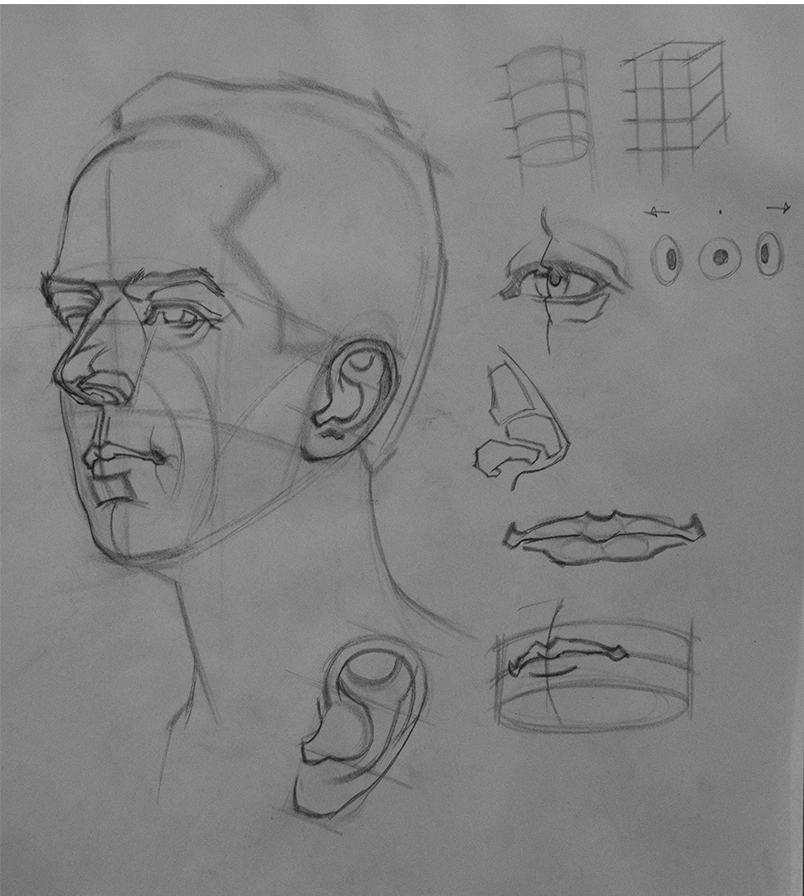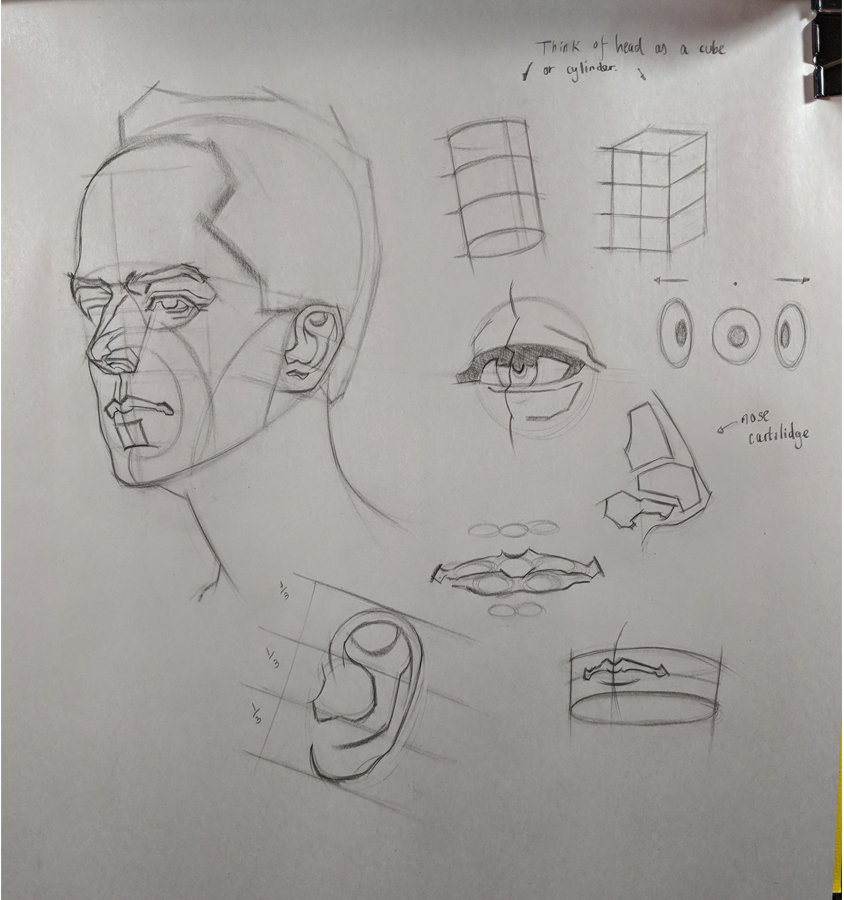 I have a sketchbook page of quick sketch heads from work that I keep forgetting to scan. Will make sure I do it tomorrow.
---