I had last week off from work and decided to take a week off from art aswell it's been well over a year since I last took a week off from any type of work all together and felt in dire need of a break to recharge and just relax which I did :) Caved and bought a switch and put in alot of hours in Zelda.
First few pages are from the week before last.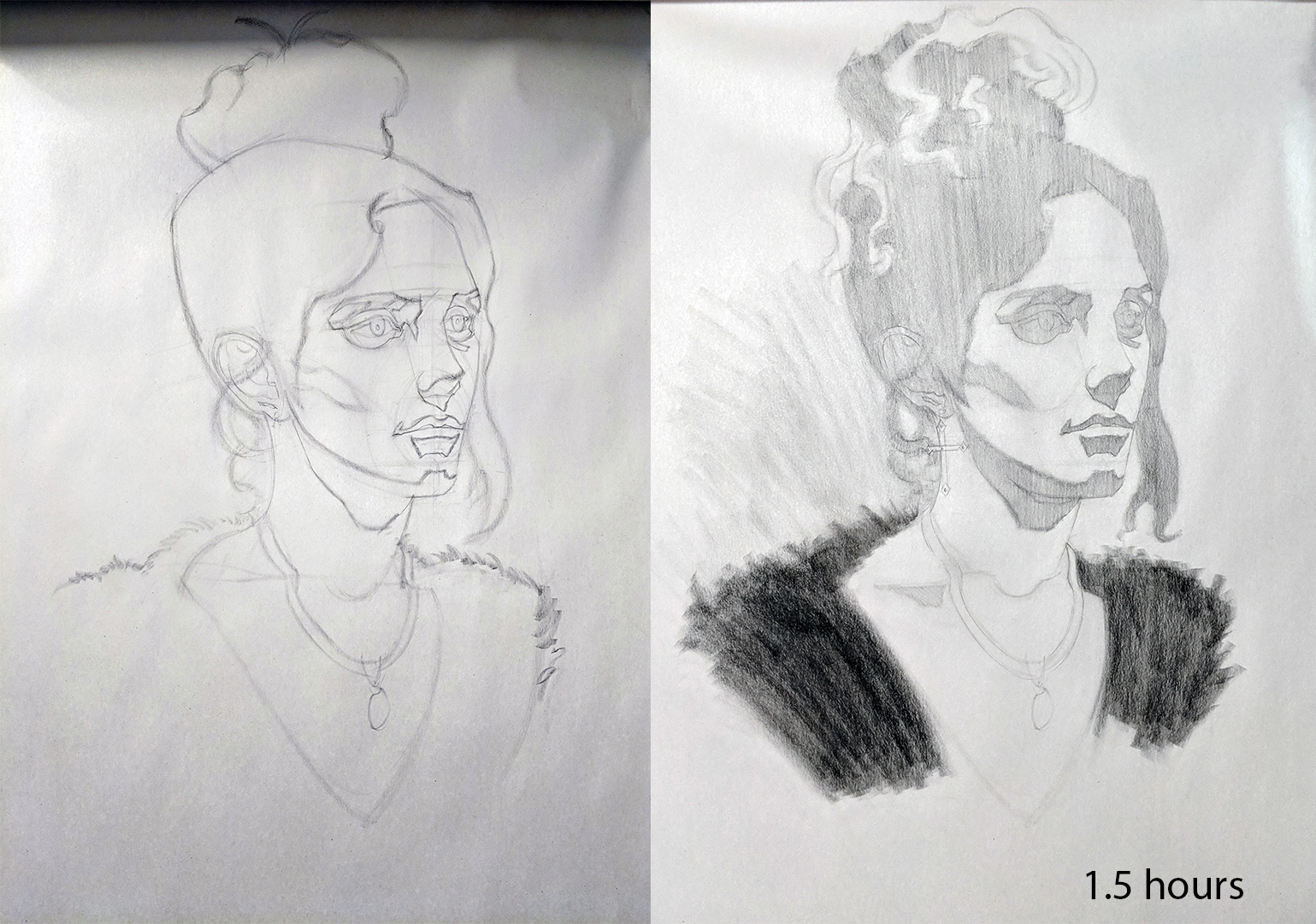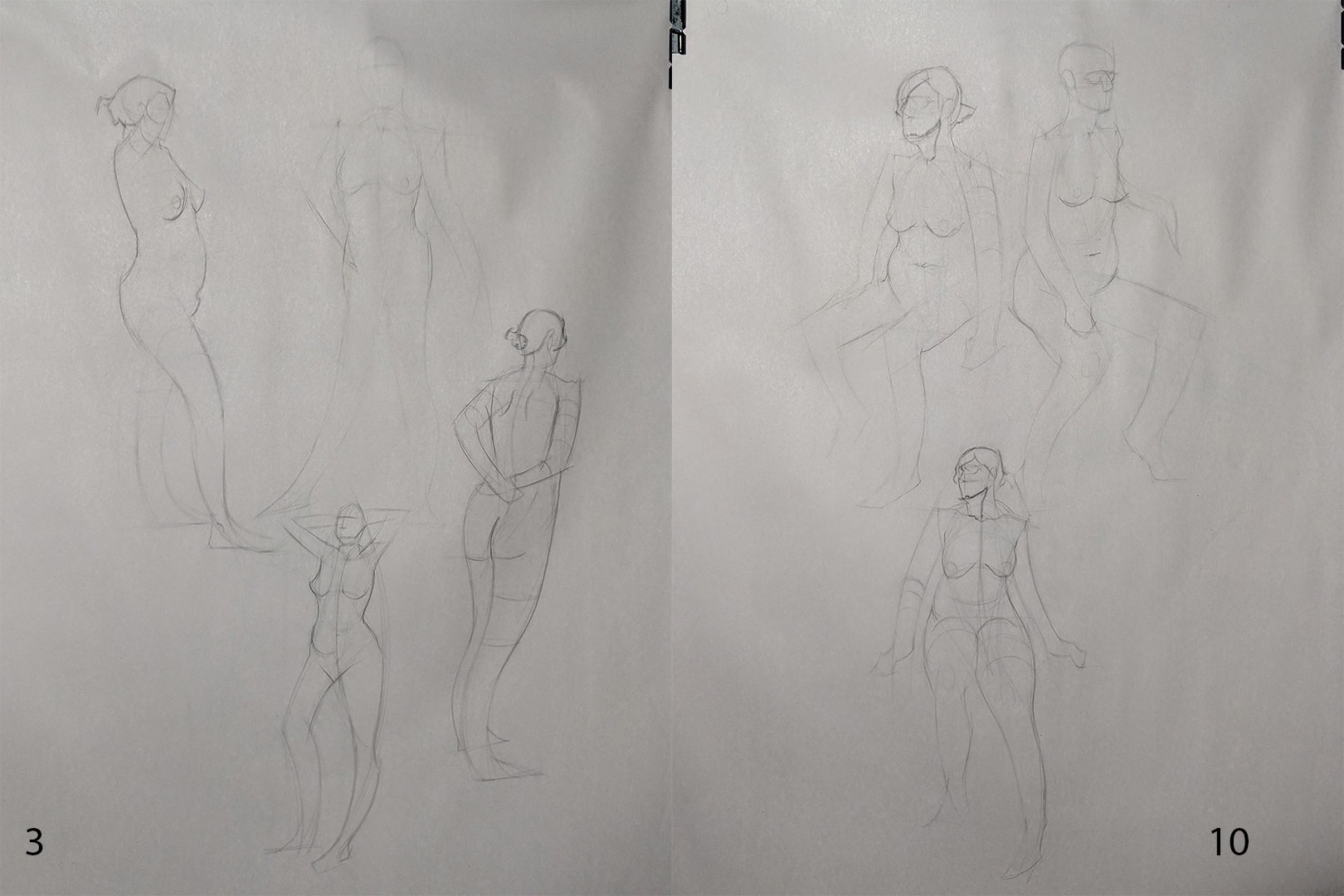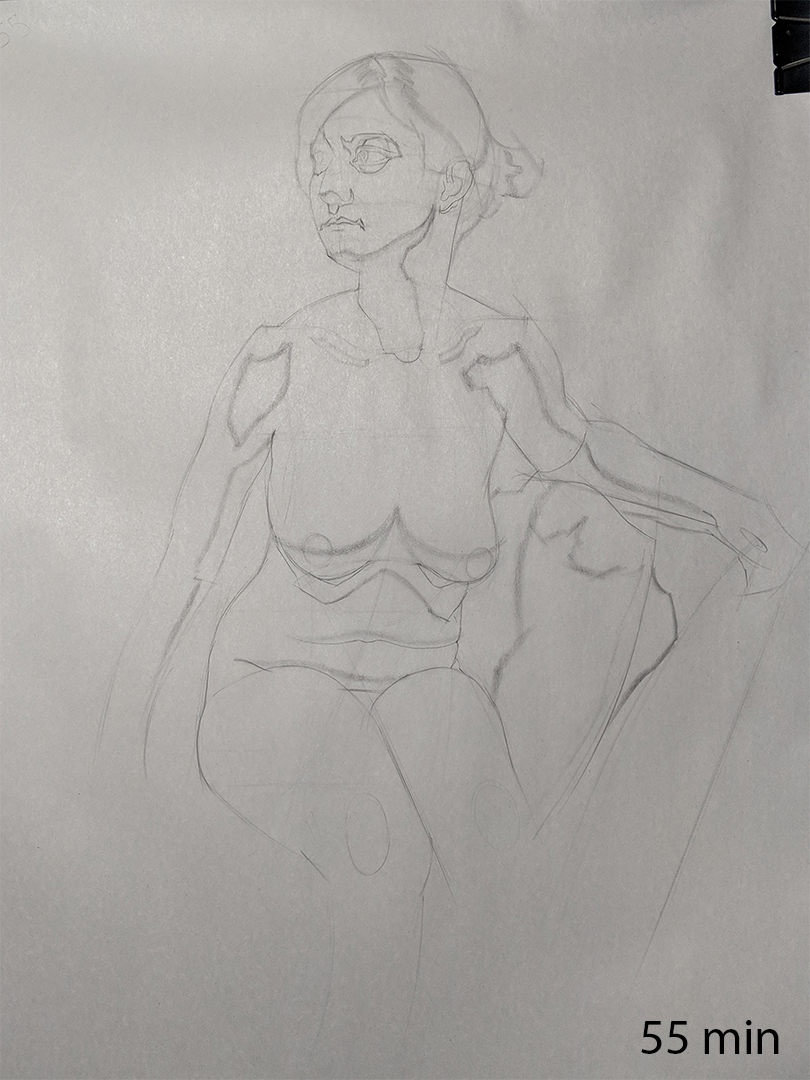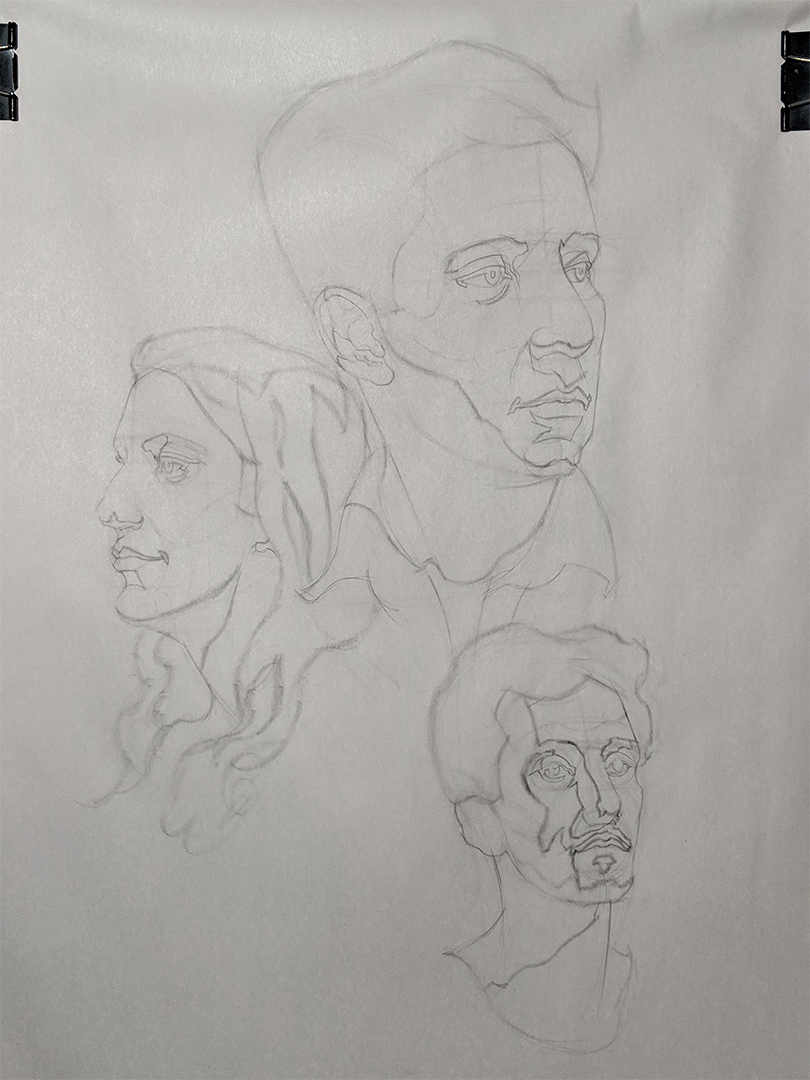 Last Saturday I had an all day portrait class from life, differnet place than I usually go to and it had actual lighting! 6 hours all together split between morning and afternoon. 
I was happy with my inital lay in but really dissappointed with the end result, it does not look like a 6 hour effort in my opinion. Felt like I completely forgot everything that I learned from the Summer classes I took with Watts when I sat down to draw, no idea what was wrong with me. I believe it mostly comes down to my rendering and value control.
I've spent tonight watching Erik's portrait rendering from the online and making notes for myself on where I'm going wrong and what I need to do to correct it. (I'll post that seperately).
Apart from that I've signed up for an Imprimatura Portrait Workshop with a guy who studied at one of the Florence Ateliers which is this coming weekend (over the 2 days) so I'm hoping to learn alot from it.
I'm also going to sign up to another Watts live stream class alongside the one I ave currently signed up for. Thinking I'll take the 20 min head lay in class to help with my portraits.
---