Been really busy the last few days so didn't really have time to post or take photos so only really have the homeworks for both classes and some loose drawing in my sketchbook like people suggested. Still atteneded my portrait and life drawing classes but had a tough time focusing so my work was all over the place. I'll try and take photos this week and post them next week at some point.
Erik's Homework
Only had time this week to complete 2 drawings, this week was taking the drawing to the 2 value stage, tried being looser this week and not correcting some of my lines as much as usual e..g if a line was abit messy I tried to leave it. Didn;t use the Reilly abstraction as much, still ayed in the head like i normally would by laying down the head with the oddly shaped triangle (think Hamptons book shows this) and then only using one or 2 of the abstraction lines such as the brow rythm. Only put in things like the cheek rythm and muzzle rthym at the end to see if I was in the ball park regarding placement of features, mostly relied on comparative measuring. Not sure if my drawings look any looser than normall, I'll let you decide.
Brian's Homework
This week we were completing some master studies based on some of the instructors drawings (not just Brian's work). Tried breaking it down fully to see if I fully understood what I was drawing. I did use the side of my pencil for the inital lay-in but not enough when laying in some of harder lines so my line variation is still not the best.
Experimenting
Tried doing some loose sketching in my sketchbook, mainly just drew things around me and trying different approaches e.g. for the fallout bobble head I tried some continuous line drawing, some 1 min and 30 sec poses and then tried them again but without lifitng my pencil of the page. Same with the page of some drawings of my cat, just trying to get the general impression of what I was drawing and then moving on so didn't use a rubber either. Lastly tried laying some tree branches in tonely.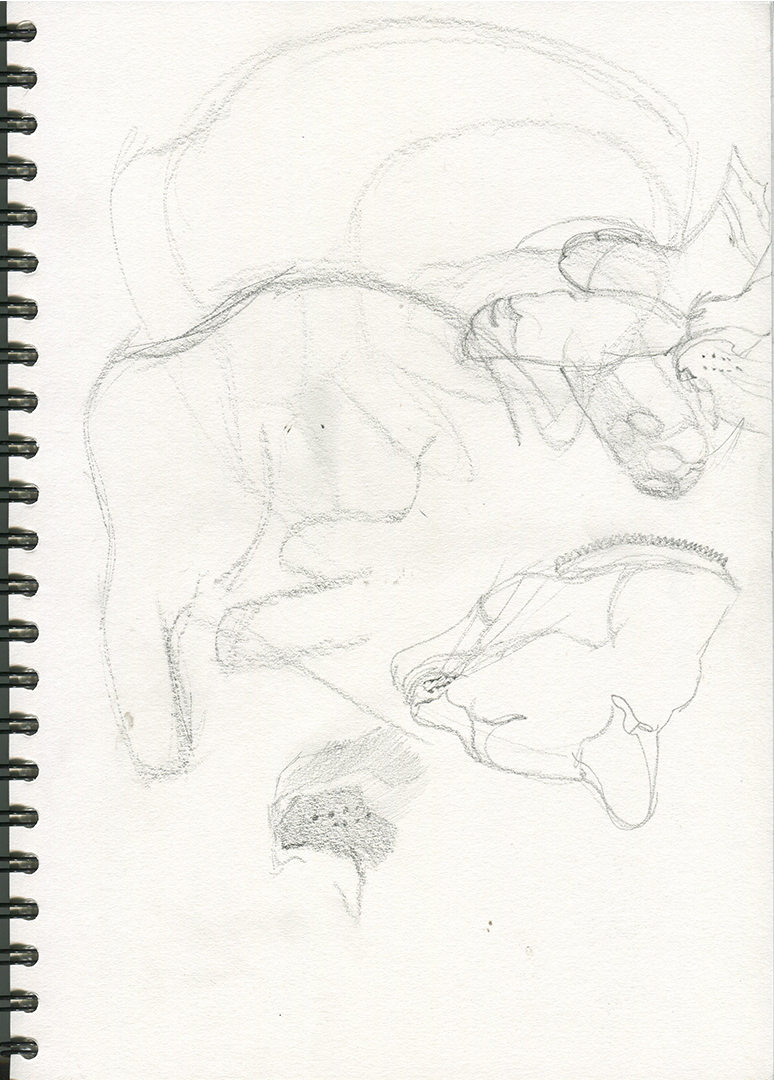 Not sure if I took too much away from it all, think the main thing I noticed was that my hand eye coordination has improved greatly, I remember last time I did a continuous line drawing my proportions were all over the place but now they were pretty damn good. I'll try what the others said this week or next week and see if that makes something click in my head.
Working extra hours all this week so will most likely only ave time for my classes and homeworks so wil try and post on the weekend.
P.s I keep forgetting to post my crits from the live streaming, I've been waching them and making notes but keep forgetting to do draw overs and post, I'll try and remember for next week.
---