Finally got some free time to post! Had to work extra hours last week so little free time I had I was drawing but shgould be back to my regular schedule for now. I have thurs-fri off this week so hoping to get alot more done this week.
Here's what I got done last week.
Portrait Class
Still have a ways to go but felt rather pleased with this lay-in as it looked more like what I'm able to acheive through the live streaming classes or using photo ref, always felt there was a serious gap in quality between my life work vs what I achieve at home and that this bridged the gap. Not really sure why there is a gap, not sure if it's becuase I'm sitting too far away from the model and the lighting is also shit?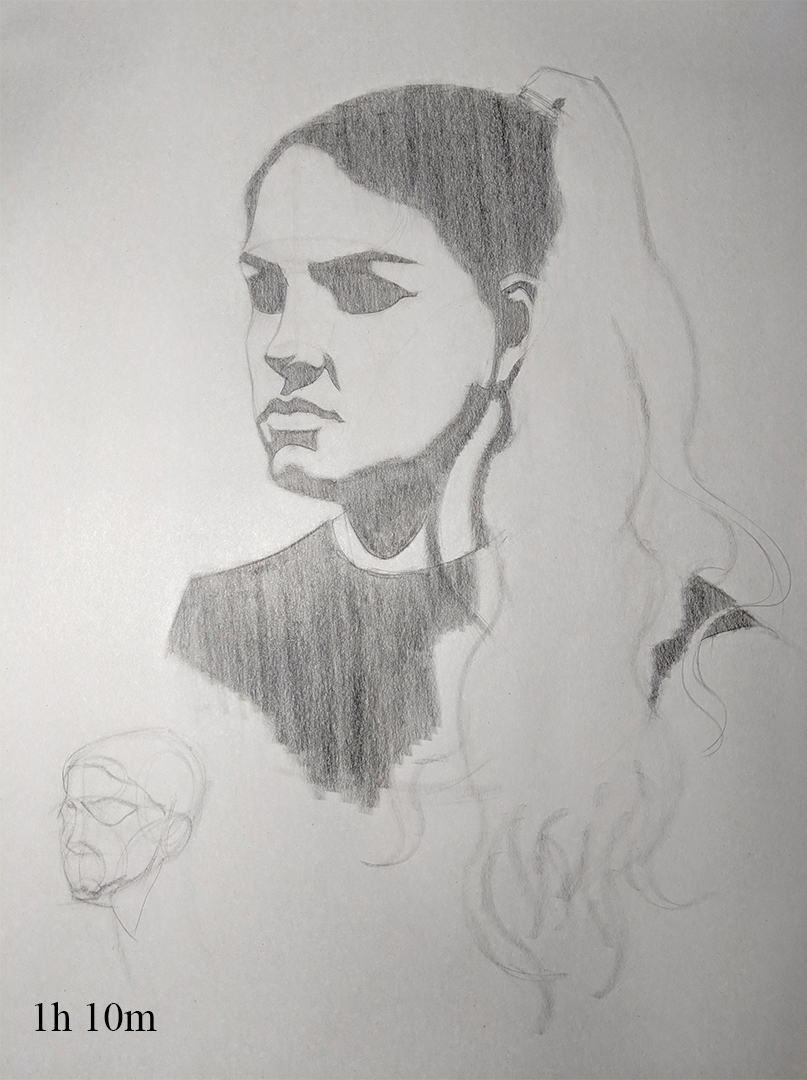 Life Class
Some gesture drawign to start, 4 3min and 3 10min poses (think the photo is abit distorted so apologies), I'd like to work on my gesture drawing from life for alot longer as it takes me a good hour of gesture drawing before I start to do ok but that will never happen.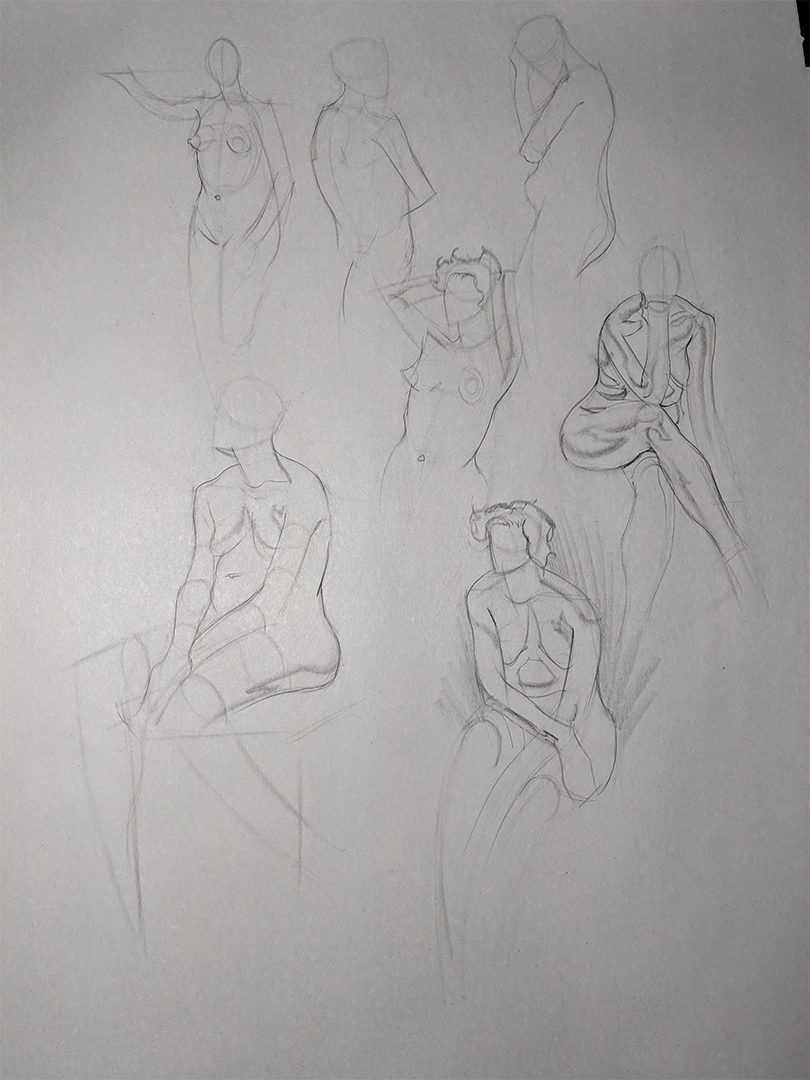 Longer drawing went ok but the 40-50 min limit is still too quick for me.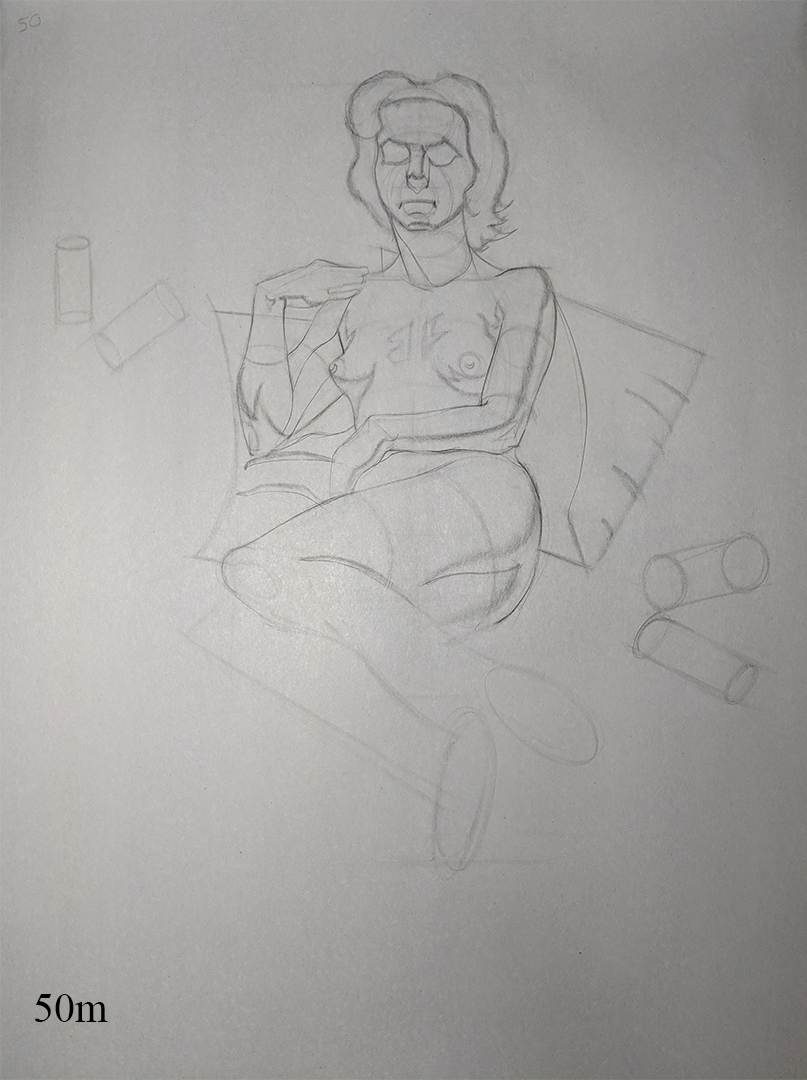 Erik's Homework
Struggled from start to finish with Erik's h/w this week, I understood what he was doing and what I should be doing but my hand just wasn't listening to my brain at all, think this was my 4-5th attempt aswell

  Just decided to cut my losses and submit whatever I could since constantly stressing over it wasn't doing me any favours.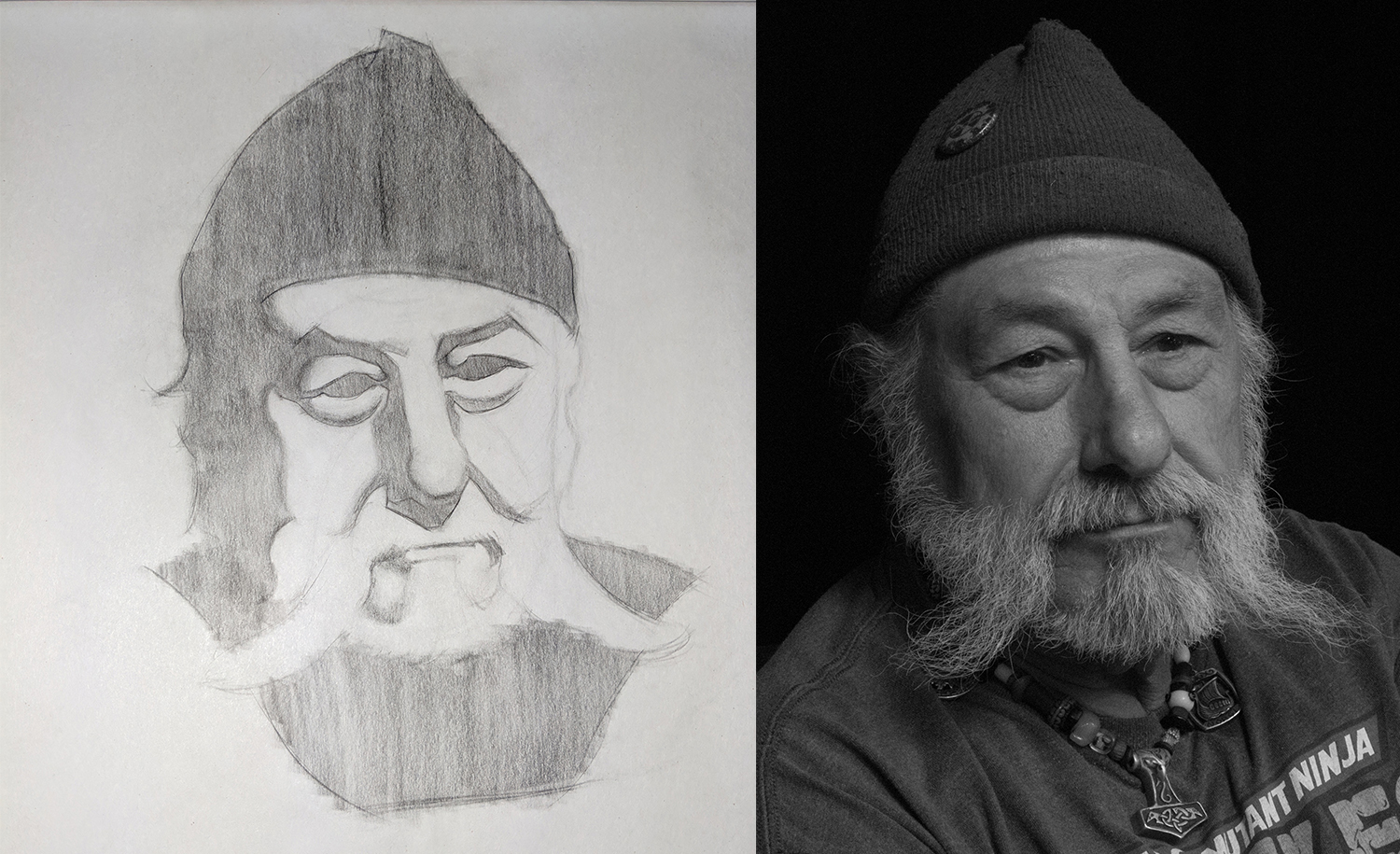 Brian's homework
Brian's h/w went alot better, this week was working form the actual model and achieving a lay-in without mapping.
Wanted to do some work yesterday and decided to work from another photo from the same class and complete a fully mapped drawing. Took alot longer than it shgould have (mainly because I struggled with her torso) but was happy with the end result since it felt like I levelled up my figure drawing. Still have issues with varying line weight but that should come with time.
Notes
Not going to my usual portrait class tomorrow as they are running a 4 week 12 hour single pose which I'm going to attned instead. Feel like 12 hours on a single portrait pose i far too long so I was thinking of completeing 2 6 hour drawings as I want to work on my rendering.
Also in the market of getting a nice bust but struggling to find somewhere that will deliever failry reasonably to the UK, thinking about working through the Bargue book during christmas break until I can find a cast.
---