Been ill since last weekend, just a cold but didn't half make me feel like crap. I was hoping to get more done this week but oh well, I'm off in about 2 weeks for around 13 days so I'll have plenty of time to crank stuff out then.
Portrait Class
Finished the first drawing that I posted the other week, tried thinknig of the head as an egg when shading to help me simplify but still feel like I went abit too dark in areas.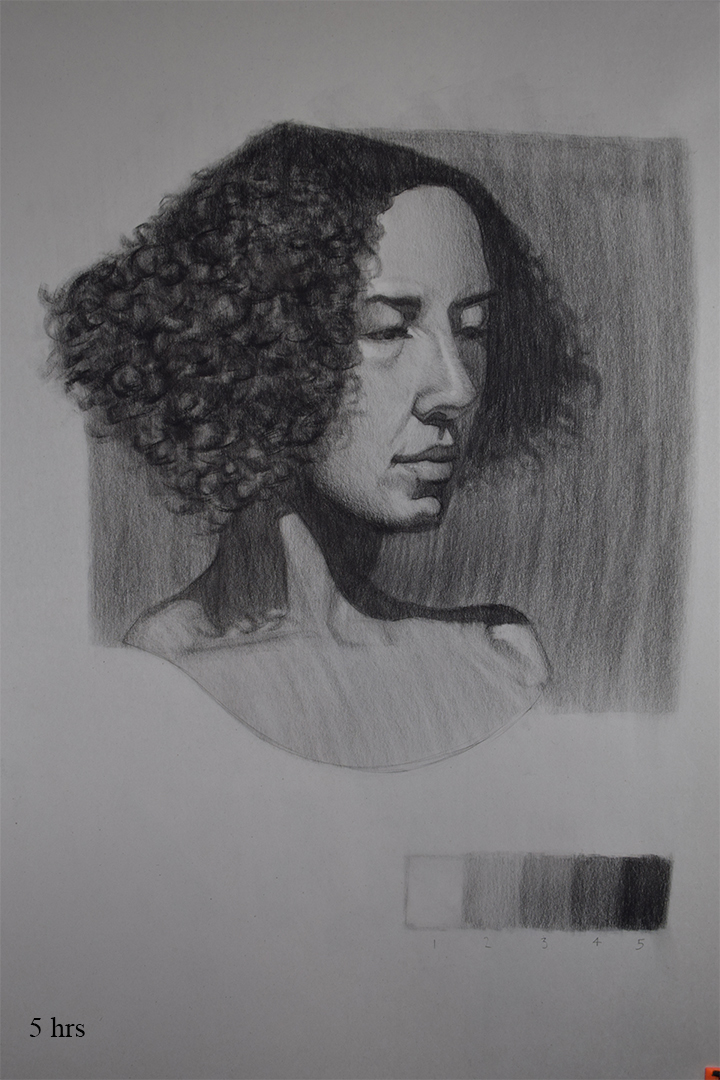 This is the second drawing that I started this week, had to change her hair a few times becuase after each break someone was telling her that her hair was wrong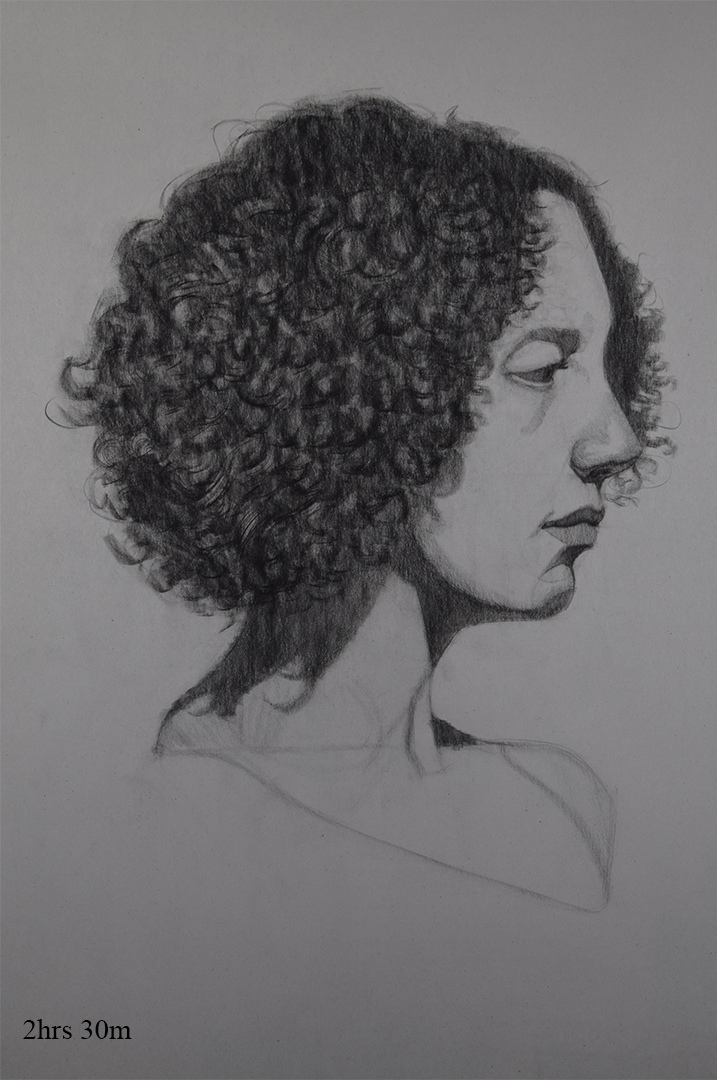 Life Drawing Class
This is from the other week as the model cancelled last minute this week. Think I'm gonna make a suggestion at my club to vary the poses more since they are practically the same each week.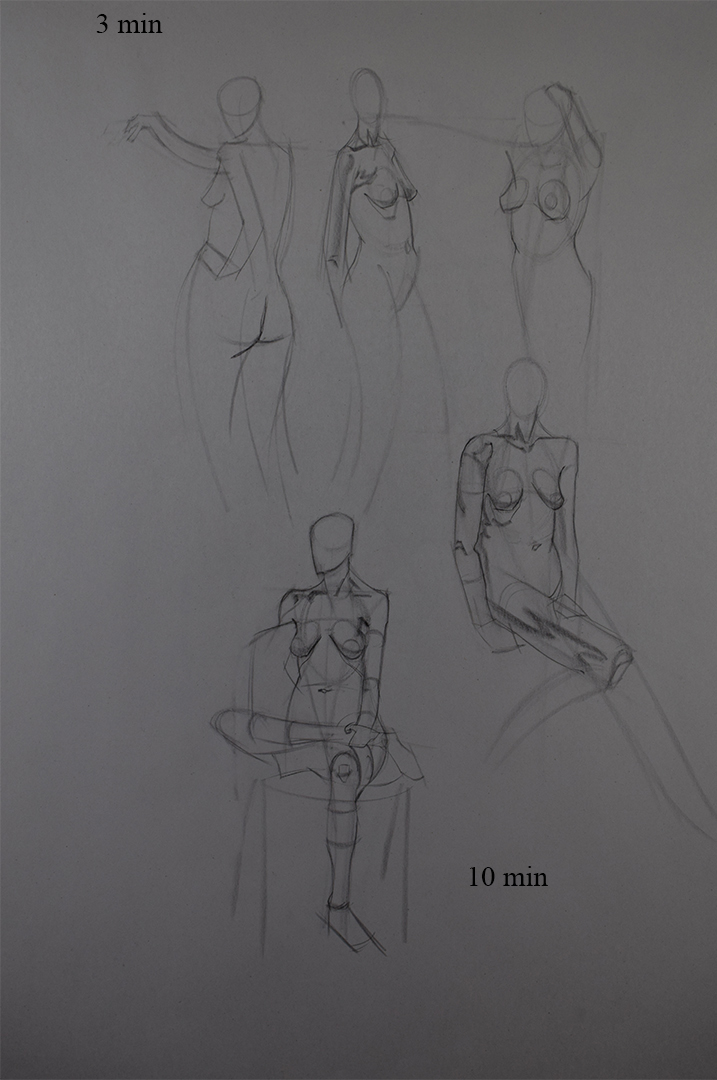 Tried working quickly on the longer pose and attempt a finished lay-in, accuracy suffered in some places like her right arm (left in photo) which I pished too far out and makes it look like her arm is dislocated from the joint.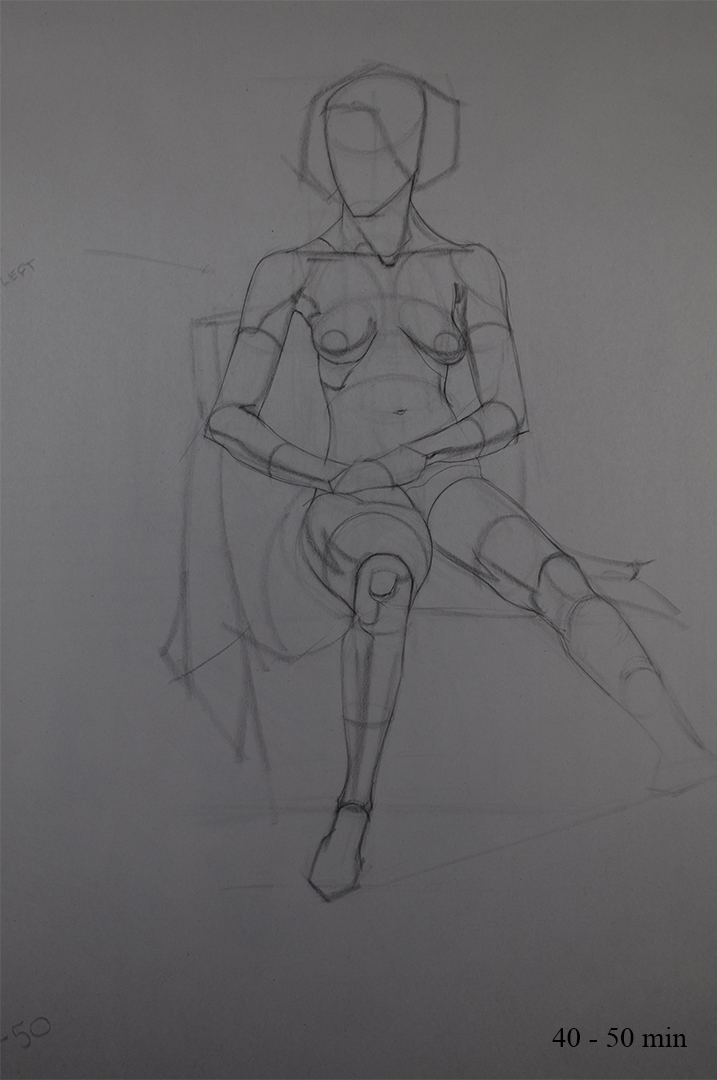 Erik's Class
For the past 2 weeks I've been pushing myself to draw the head from extreme(ish) views rather than the standard views. Had difficulties with a few of them, mainly the extreme looking up view of the male. Been practicing the Loomis method for these as it helps me with placing the features. Not the best drawings but just means it's something i need to learn.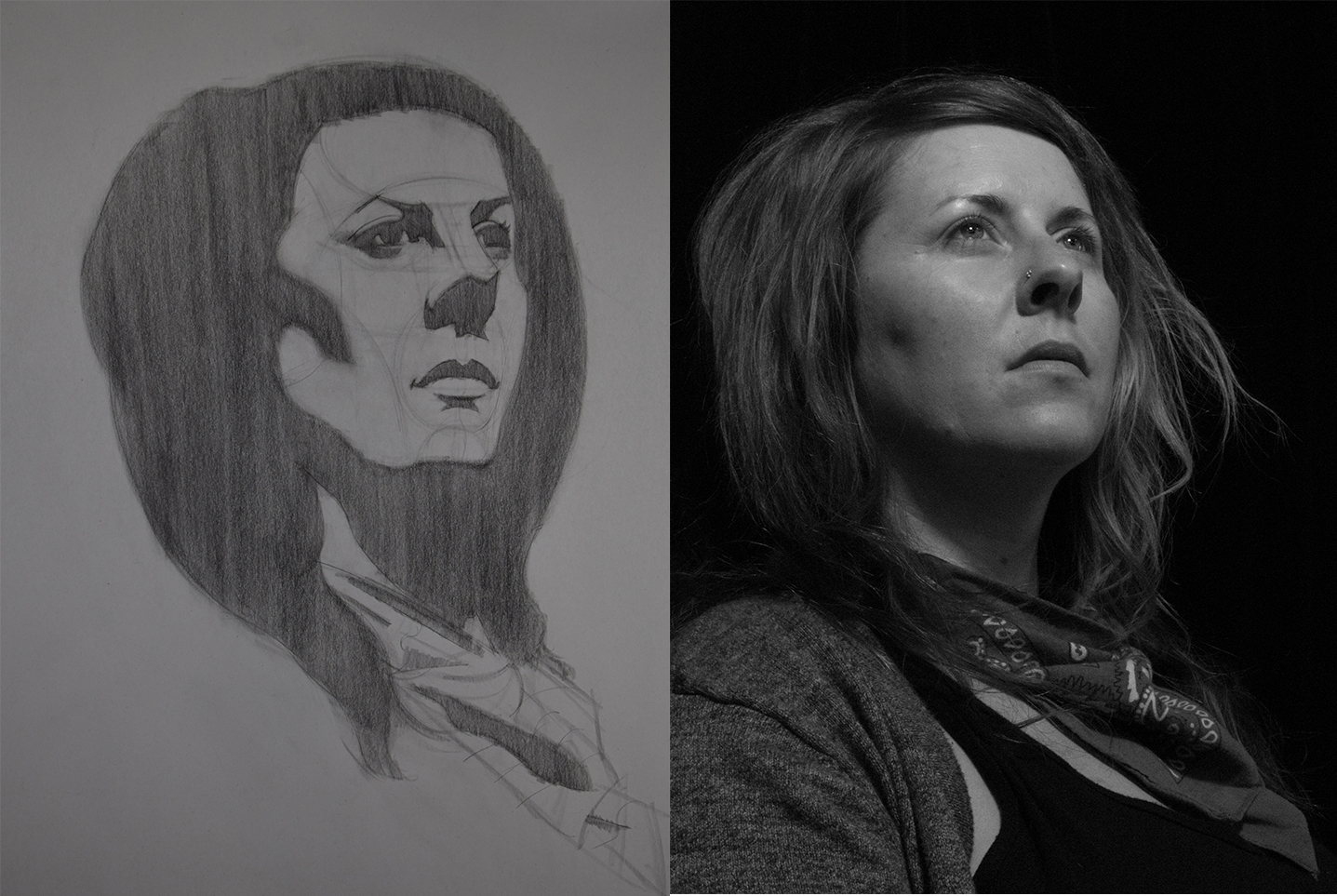 Brian's Class
Again been trying to break away from the basic views and work on some more difficult angles. Feell ike I've been drawing the legs abit too small the past few weeks, not sure if it's distortion (if it is does anyone have a guide for distortion for artists and how to correct it?) or if it's becuase the angle at which I draw since I lean my borad against my desk.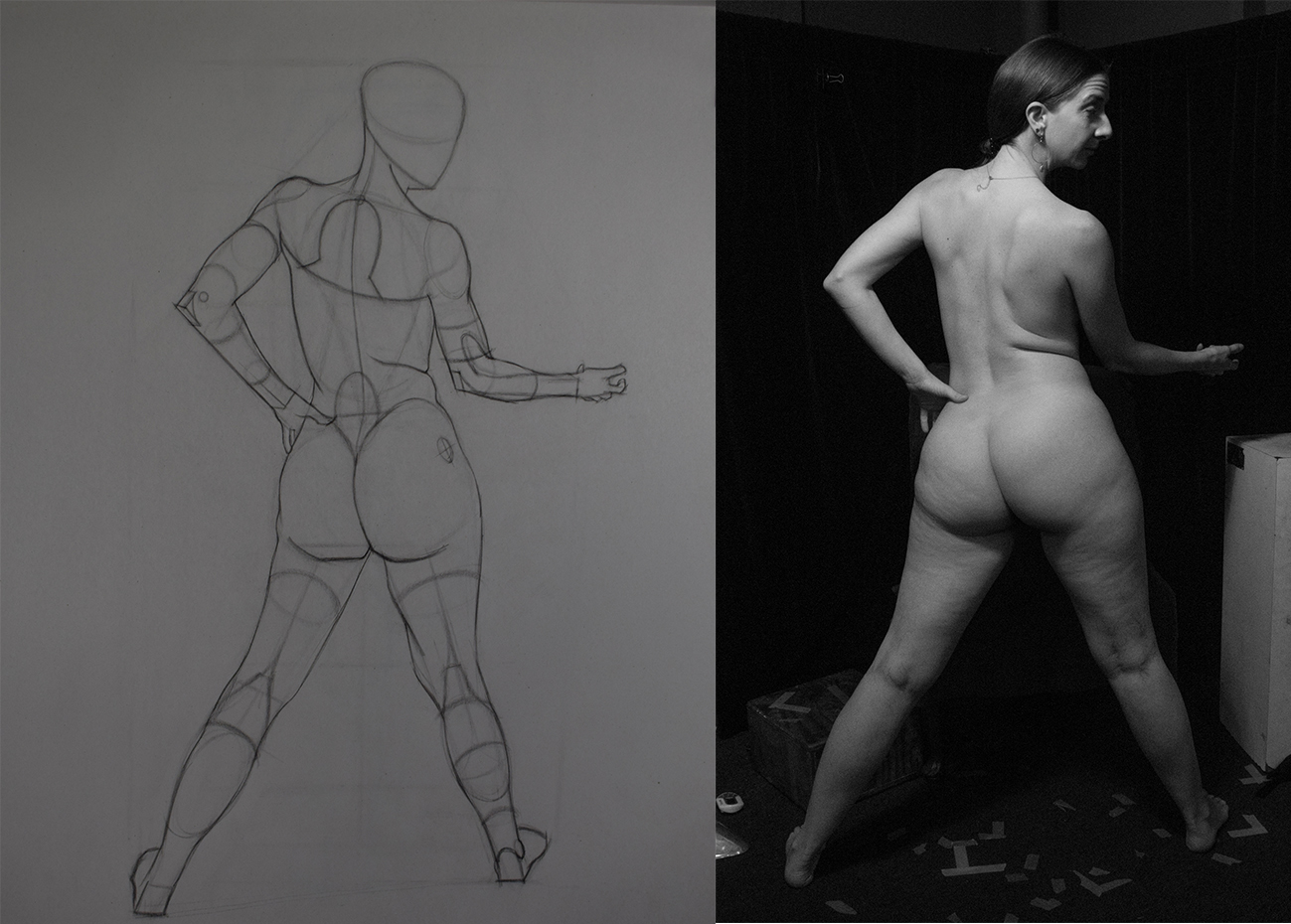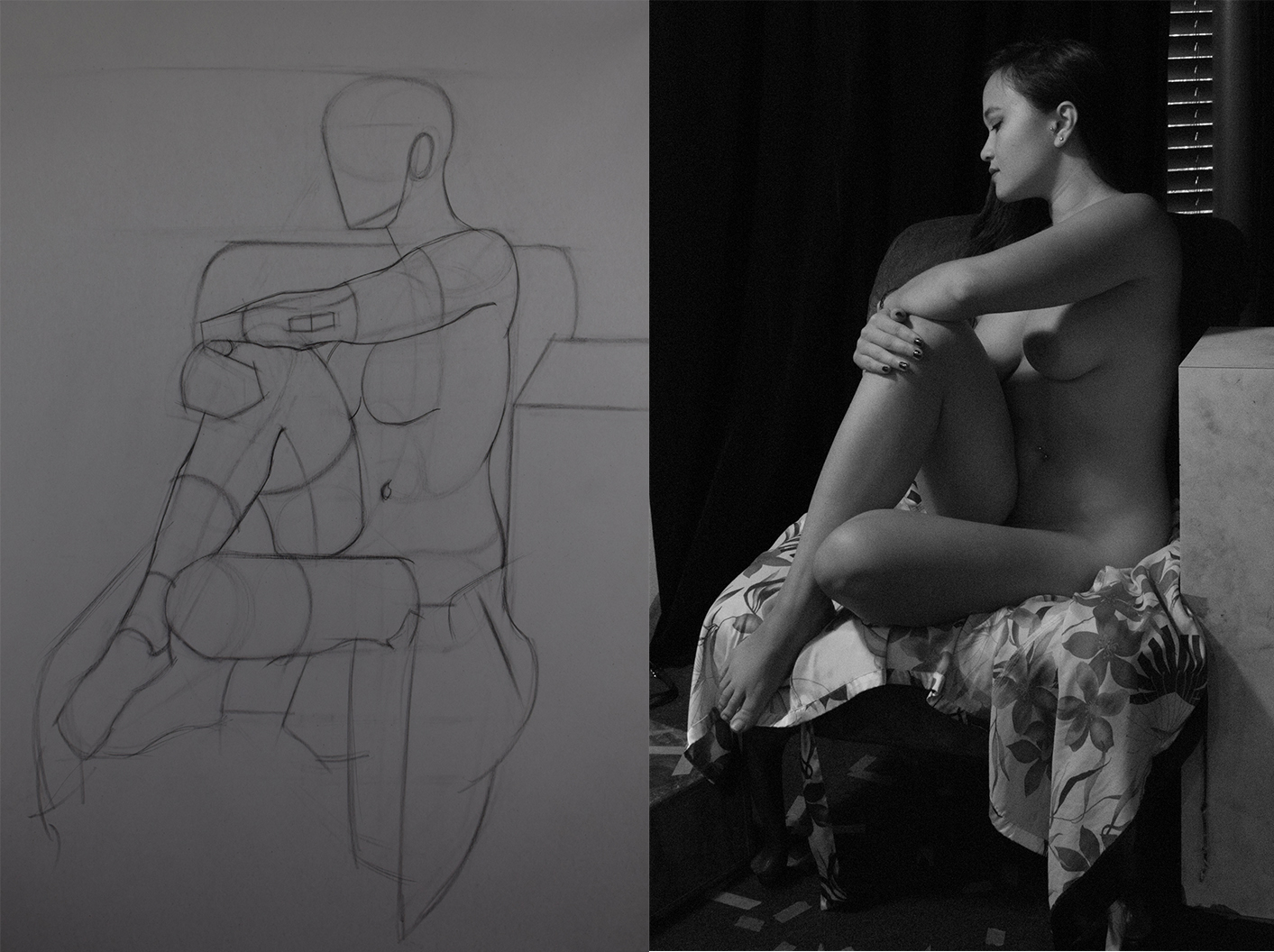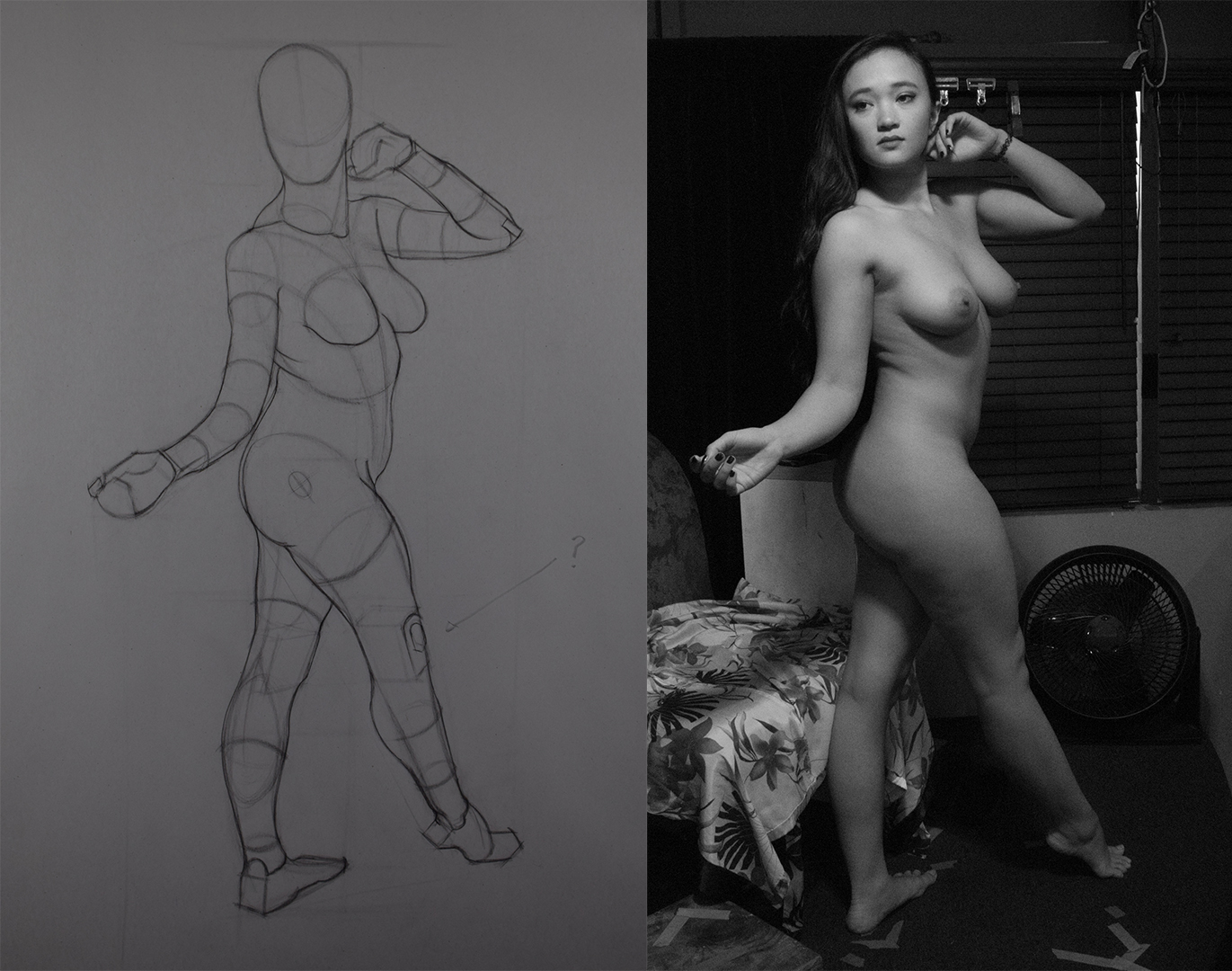 Gesture Drawing
Worked on some studies of Brian's gesture drawings, for the foreseeable future I'm going to start practing on my gesture drawings like he does so just focus purely on the reilly abstraction and not get caught up in anatomical details since that gets built upon the abstraction lines. Atm I'm trying to incorporate anatomy into my gesture drawings and not working on the gesture of the pose.
Got another busy week at work, will prob only have time for the live stremaing classes and my weekly ones that I attend so won't be able to post until next weekend.
---