Been doing some more imaginative work the last few days, playing around with the loomis manikin aswell as an ovoid manikin. They turned out better thna my first attempt in my last post, proportions are hit and miss in them ( I think mainly in the torso/pelvis area) but that's due to my lack of understandng the proportions when the body is twisted or in dynamic poses.
Not sure what exercises to do to help with that. I'm guessing breaking down dynamic photo ref and seeing how other artists tackle it aswell?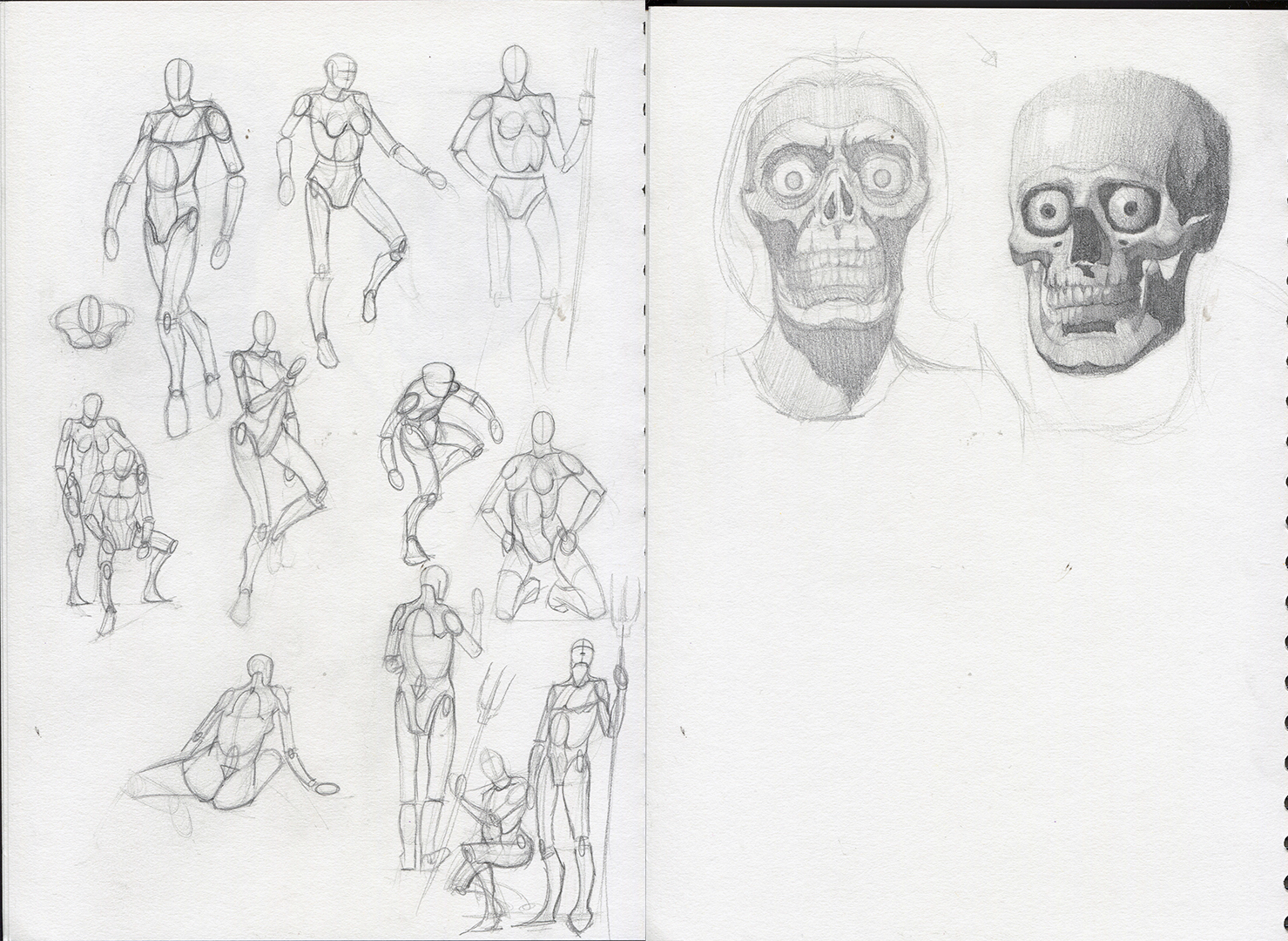 I thought the Watts classes were starting this coming week but it's the week after so I'm thinking of doing more imaginative work in my sketchbook, give what Fedodika said a try and perhaps take a head I drew and a figure or two and draw them at a larger scale on newsprint.
---