Bought some of moderndayjame's gumroad videos (the figure bundle to be exact), seems to be informed by Scott Robertson's book and uses alot of perspective knowledge when constructing his figures, would be lying if I said I wasn't confused by some of what he said.
I really like how he can easily rotate the figure and draw it from any angle so I'll have to go back through Scott's book and try and understand it. Still find foreshortening a problem and James seems to understand it well, again it appears to be perspective knowledge so I'll need to find time to really learn it!
Here is some inventive work from the last 2 days. Been sticking to very basic construction to help me with posing the figures easier but still having trouble with coming up with interesting poses or trying to convey an action or emotion so I definitely need to work on my visual library. Rather crude drawings, most of the time I just struggled with thinking of an interesting pose rather than just static ones.
Here's a sketch that I developed more. Looked at an image of clothing to help me with the design since I was having difficulties and thre some colour on top of the sketch in photoshop. I was originally oging to leave it at that but I quite liked how it looked so I'm thinking of rendering it out digitally, well try atleast haha.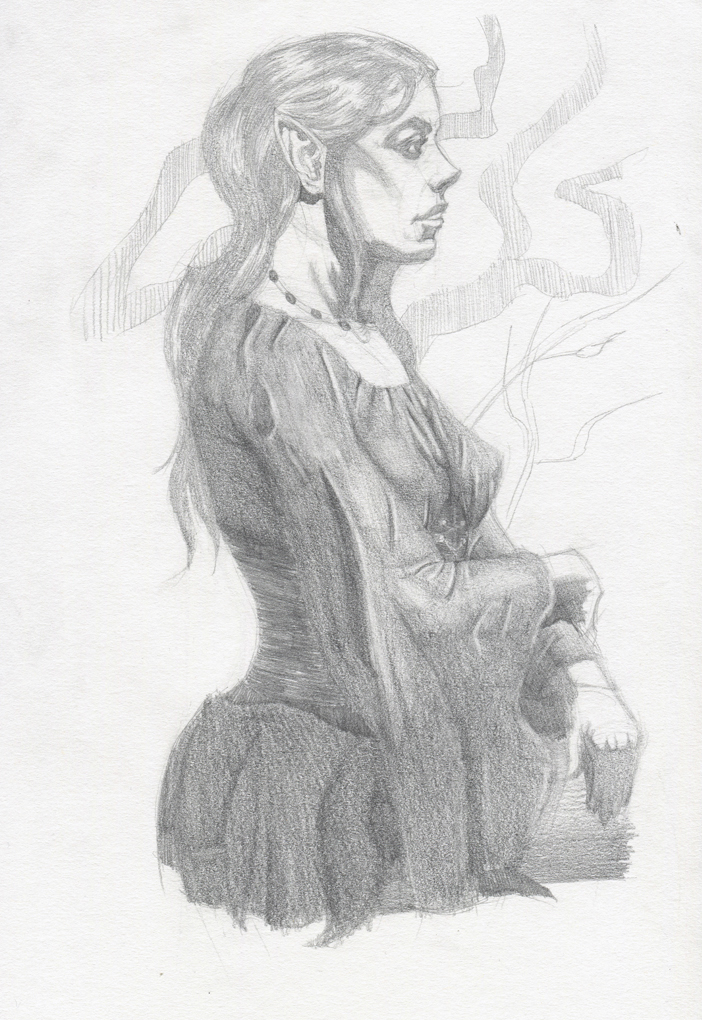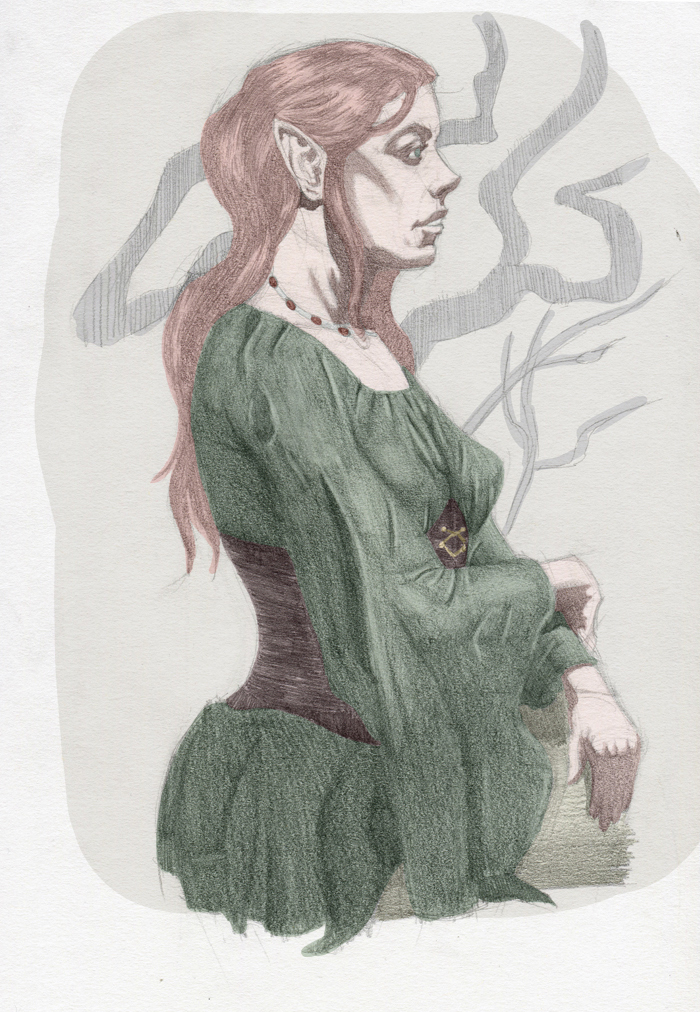 ---