Roanna - Thanks for rmeinding me about that! completely forgot to fix it in the drawing phase. tried correcting it in the underpainting but I can always re-work it some more whne I start applying colour.
Progress on the painting. Worked all day yesterday trying to get the burnt umber pick out complete as I feared it would dry overnight (and I was right). Thought this stage would be alot easier than it actually was as I had my value/colour comp as an aid I thought it would be fairly simple.......but I was wrong.
Kept re-working areas as I was having a hard time getting it right (especially the face) and as I feared the paint was drying completely as I progressed so had to rush in the evening to paint her dress which I'm not happy with but I will see if I can fix it when I start adding colour.
I was referring back to Jeff's handouts for the burnt umber pick out and compared to mine he had what appeared to be a much darker inital stain of colour and even though I let the paint set for a good 30 mins the paint seeemd to move around alot more than in his. I was using bristle brushes (filberts) at first but quickly started using my synthetics to blend better.
I used the same procedure as Jeff so maybe I thinned my paint down too much compared to him, used a couple of drops of refined linseed oil aswell to see if that would slow the drying time more but didn't make much of a difference. Apprantly people inline have said that burnt umber dries quicker anyway so perhaps it was a mix of the paint itself and me thinning the paint too much aswell as taking all day.
Photos aren't the best quality wise but didn't realise until now (sorry!) and the border behind her is straight
even though
it looks wonky in the photo, every photo I take turns out cock-eyed for some reason....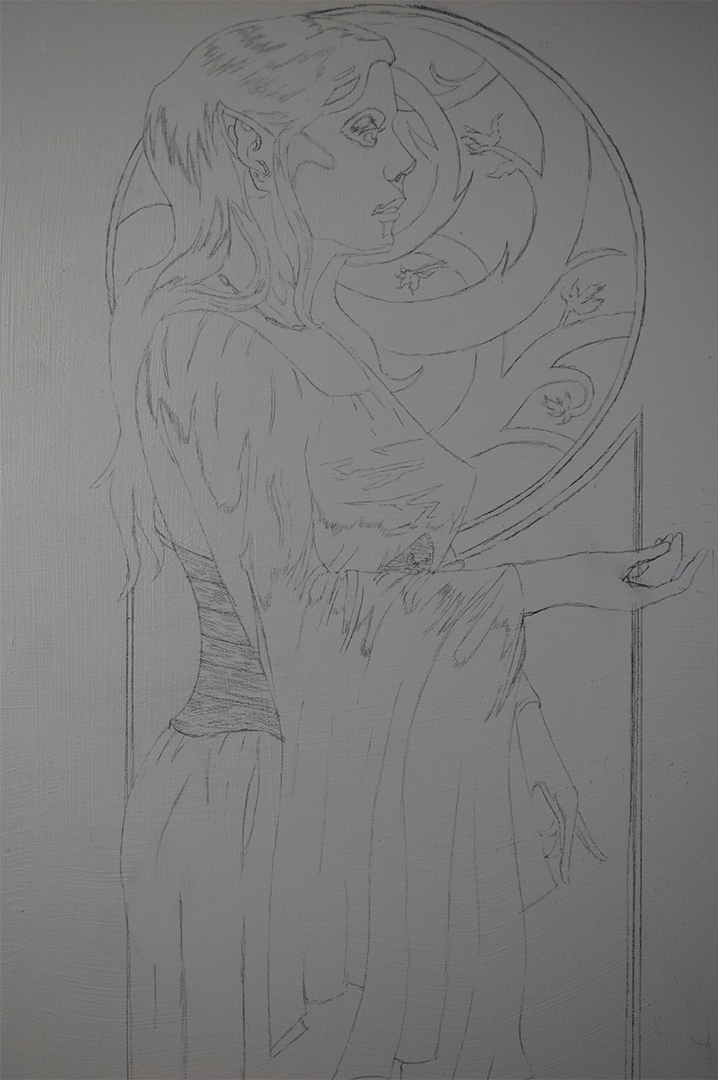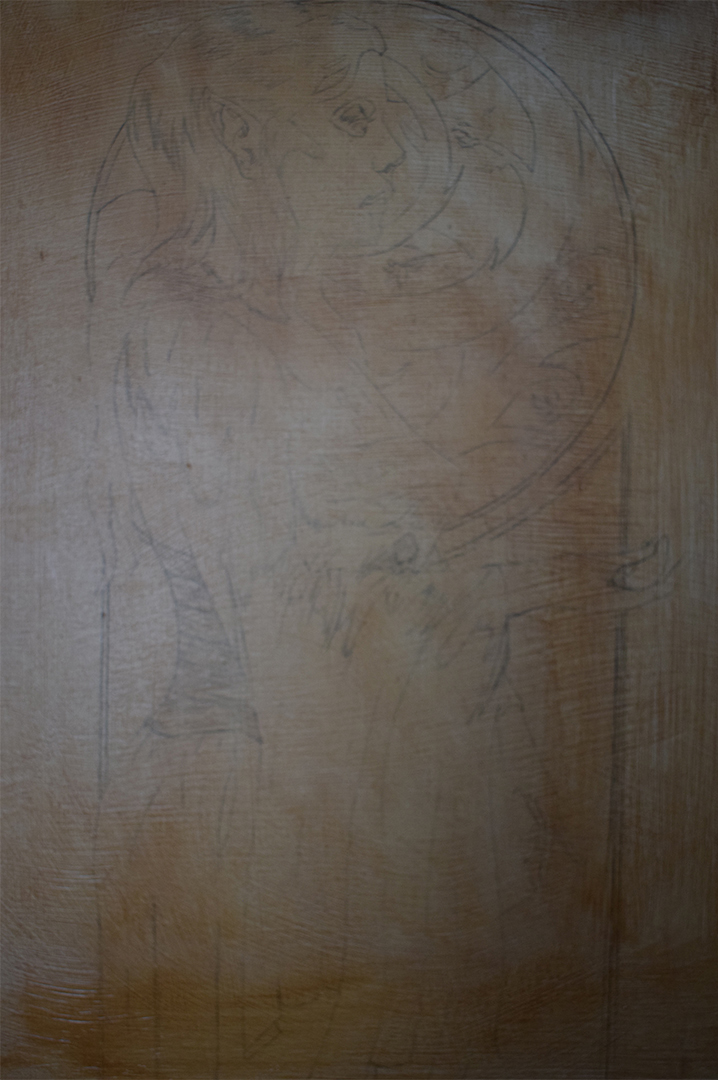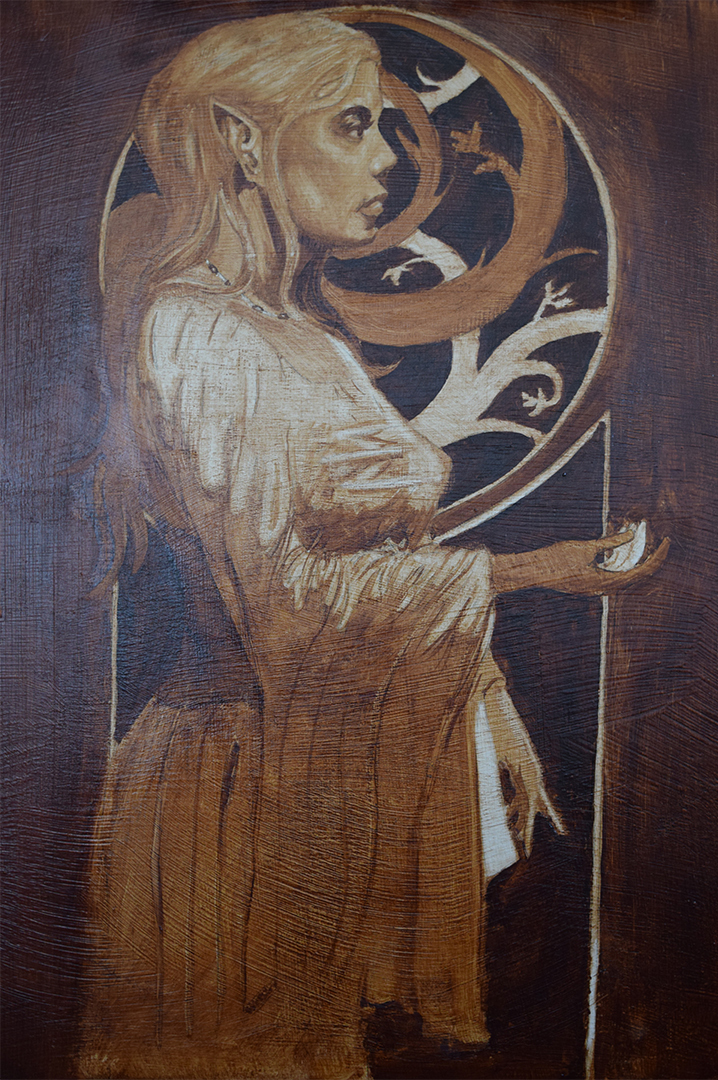 Taking today off as my arm was absolutely killing me yesterday after I had finished (think I've strained my elbow) and is still sore today so hopefully I should be fine tomorrow to continue. Think I'm gonna take it slow and tackle one area of the painting at a time rather than the whole thing since I thought I would be quicker than this so might spread it out over a few days.
Once this is complete I'm gonna do a few tests on  a piece of masonite board and test the drying time of oil paint thinned with gamsol compared to using mediums such as linseed oil and clove oil for future reference. Apologies for the rambling but I wanted to make some clear and precise notes as this is fresh in my mind.
---