I dunno what to critique about, for me in looks stunning! I've never ever tried oils, although I have 4 basic tubes of paint and surface, but for me it's soooo intimidating, that's why I'm so excited to see your progress.
For me it looks great, ear is gorgeously modeled, maybe you should add a tiny bit of nose bottom. The nasal spine and septum is missing (actually I don't know a lot of anatomy titles, I'm just so lazy to search refs and pointing them out with red arrows).
See, septum is a biiiiiit lower than the nostrils and aka wings?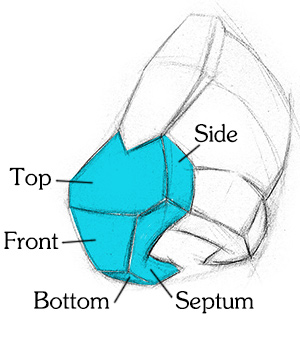 Also, you've asked me about color wheel. The thing I was talking about is at page 74-75 at Color and Light, but to be even more precise I was referring to Johannes Itten color wheel
It's a great exercise to do.
But let me just post here a photo from some magazine where you could read about "skin tone color wheel" (and again, sorry for not posting it earlier, I'm a lazy ass). And I'm terrible at expaining, so I hope that original article help you =)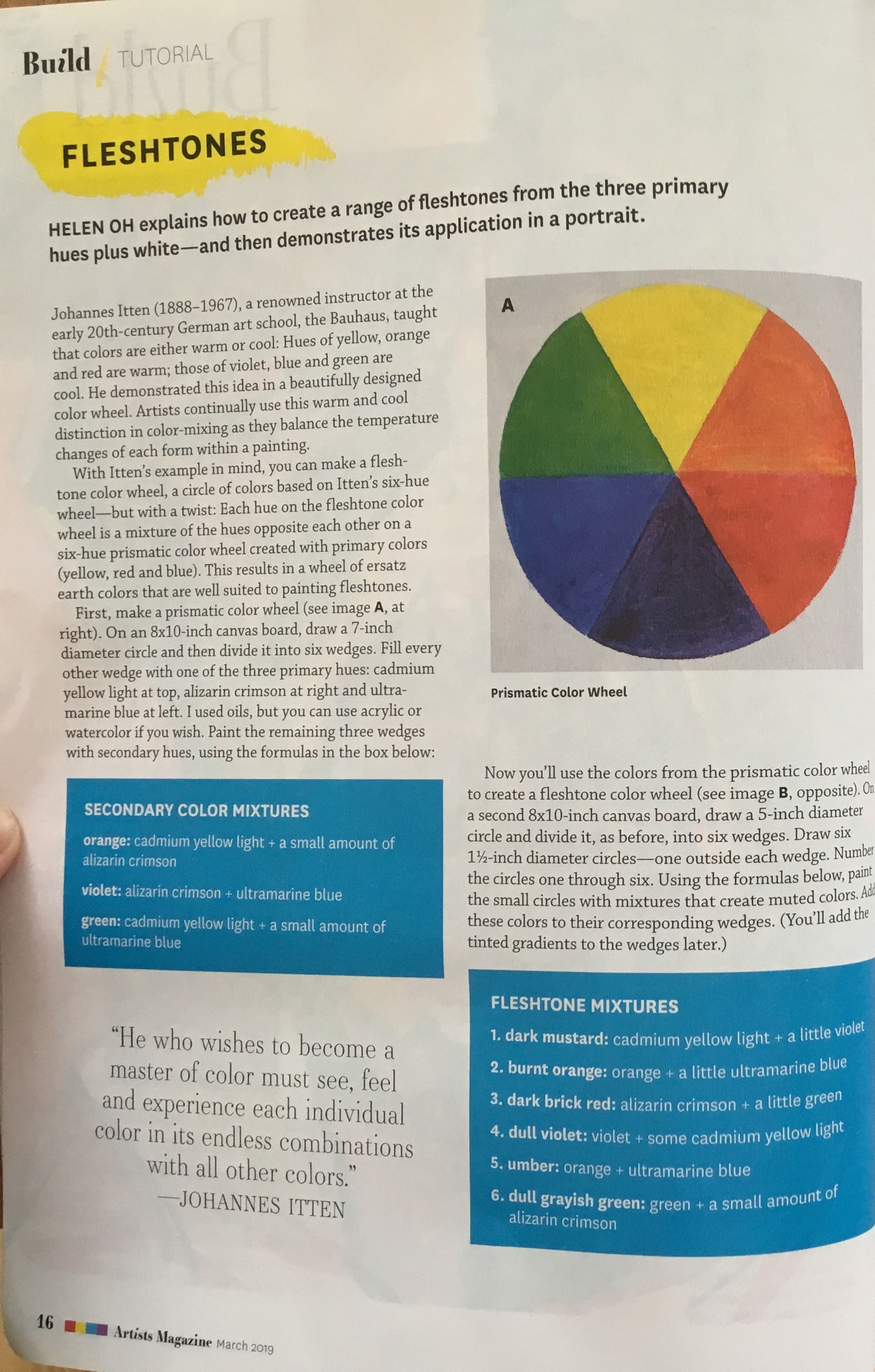 ---