Worked on the poster design some more. Refined the last sketch some more and used a mix of that and the previous sketch to complete a final drawing. It definitely loks alot better than my first attempt (thanks Fedodika for pushing me).
I've played around with the head size as I still thought it looked just a little too big but every change I did made the head look way too small so for now I've left it as the same size as my first redo sketch.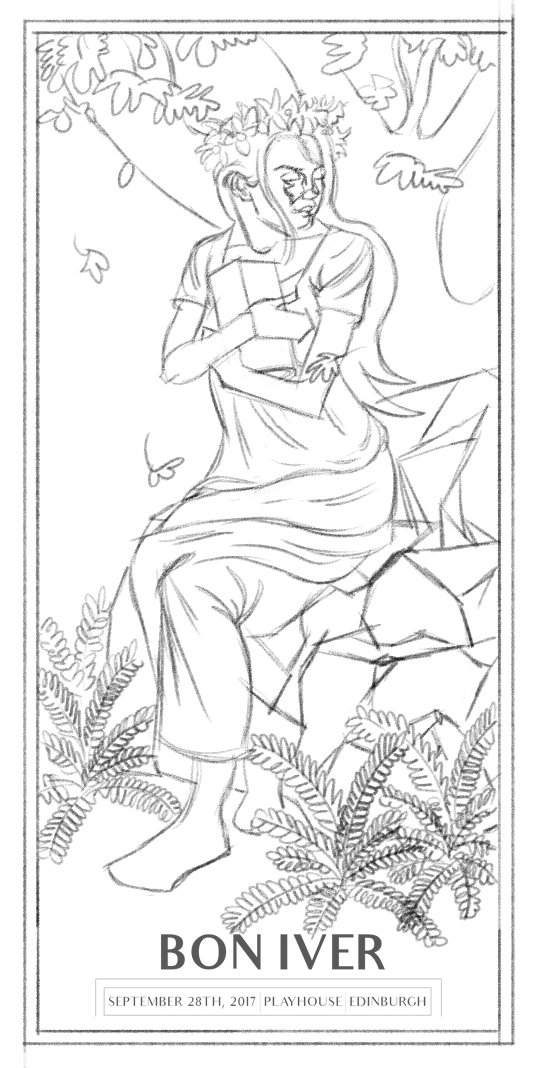 Final Sketch
Final week for my live streaming class so I'll be working on that tomorrow aswell as getting back into study mode with some hand drawings, wanted to work on those 2 things this weekend but I've just been knackered the past 2 days for some reason. Hopefully some rest is all I needed and I can dive back in tomorrow.
Still need to take some photos of work from this week and last week I believe so I'll force myself tomorrow before doing any work so I can post it all.
---