So yh...daily updates did not happen. I was staying with family while I was there so my everyday scehdule was coming home from class, entertaining my little cousins, tea and then pretty much sleep, same with the first weekend I was there except I didn't have classes and I was looking after my cousins  so any free time I had I was far too tired. I was hoping to continue with anatomy or read some art books which did not happen. :(
I was planning on posting earlier but I came back with a cold and have been pretty much bed bound since Monday, still not 100% but I'd like to atleast get some work done tomorrow.
Anyway I took lots of notes and pictures but I'll just post the main things. Thinking of compiling all of my notes and pictures and do a step by step guide of what I did so I'll have something to refer back to.
Colour Mixing
First short course was a 2 day colour mixing course which was different than I thought it would be. I thought there might of been more theory involved but there wasn't a whole lot apart from the instructor quickly discussing some colour properties.
Day 1
Each day normally started with them discussing the days plan/art discussion for the first 30-45 mins. The first morning they went over their palete and how they lay it out. Colours are as followed: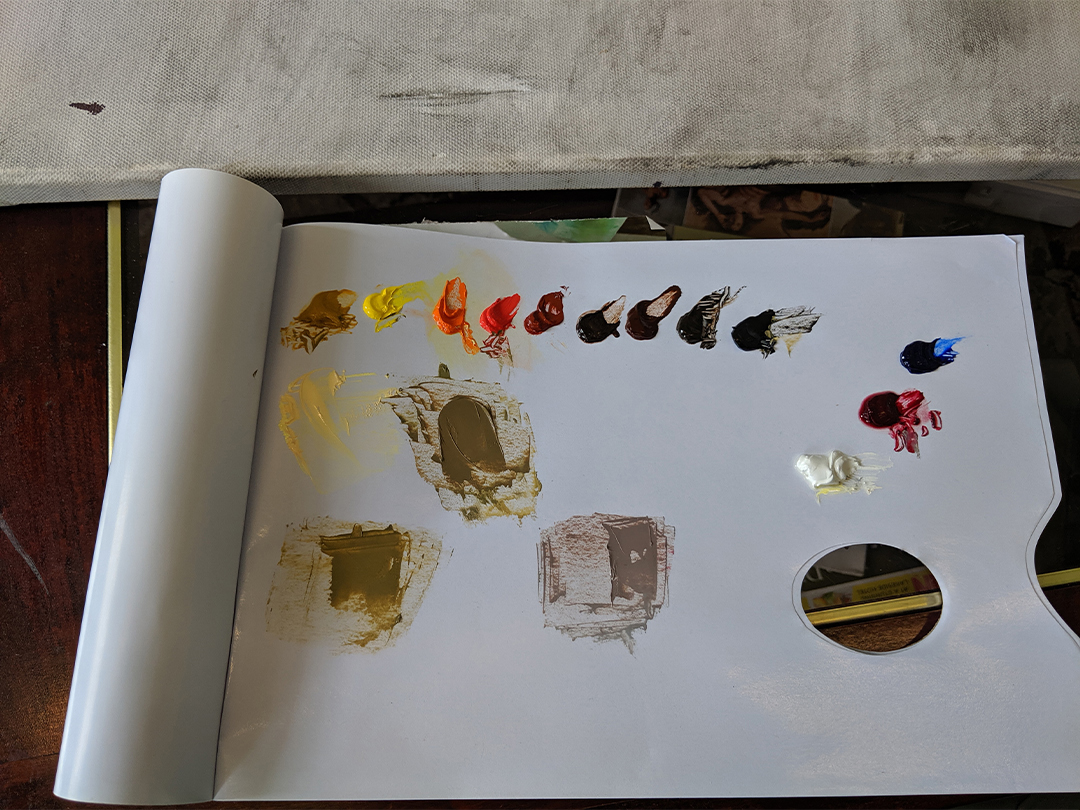 .Y Ochre
.Cad Y Light
.Cad Orange
.Cad Red Light
.Venitian Red
.Burnt Umber
.Red Umber
.Raw Umber
.Ivory Black
.Titanium White
.Alizarin Crimson
.Ultramarine Blue
After that they showed me their process of colour matching/mixing using a caravaggio piece (I believe) which I then attempted myself as they wanted a rough idea of how good I was at it. For the rest of the day I worked on a big canvas with different colour swatches which I then had to match myself as best as I could. The swatches on the edge are the originals and every vertcle swatch is a different students attempt with mine being the very last ones. Usually they would come round every so often to see how I was doing. If I was having any difficulties they would sit down with me and explain abit more or give me a hint.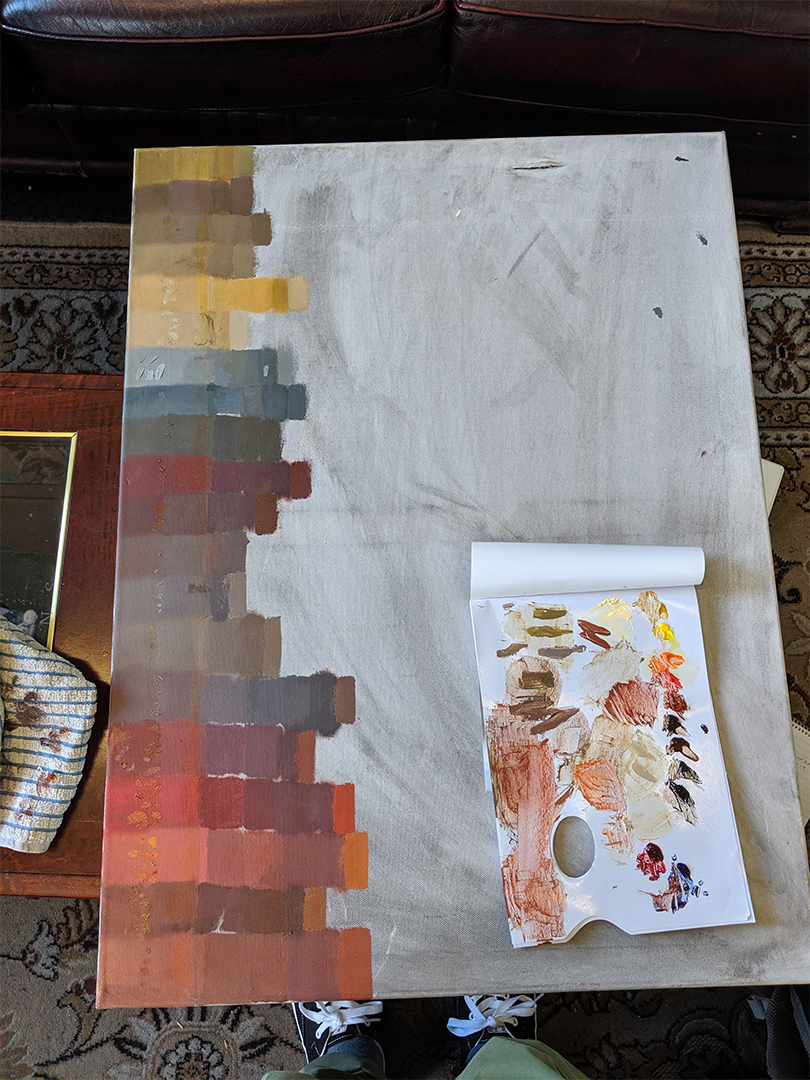 Day 2
They showed me how they mix their flesh tones. They mixed 4 flesh tones going from light to dark and then created corresponding grey values, with the 2 being mixed together to create a line of tone inbetween the 2 which would be my flesh tones for creating a flesh ball. The same was done again but this time using a warm cool palette.
Normal flesh tones = 1
Warm/Cool flesh tones = 2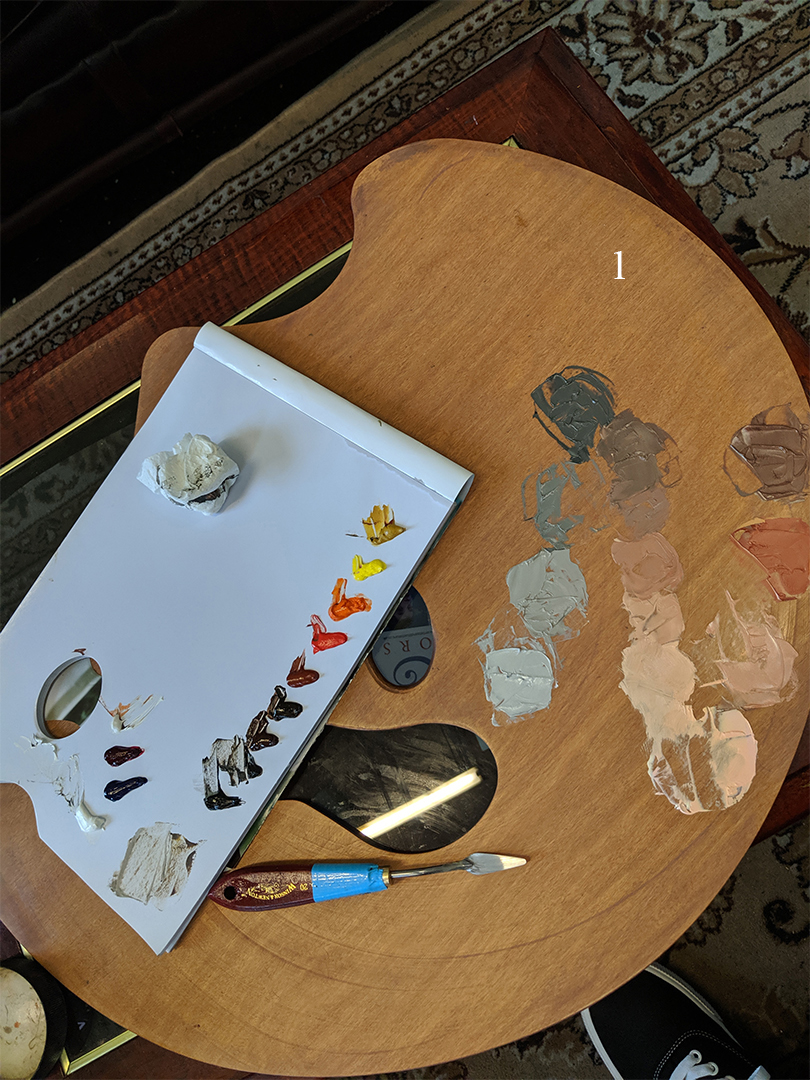 They went over the properties of light and how it affects the form etc and ym task was to create a flesh sphere ending at the terminator line as they said the shadow colours would be different depending on the surface the sphere was on but they didn't go into more detail.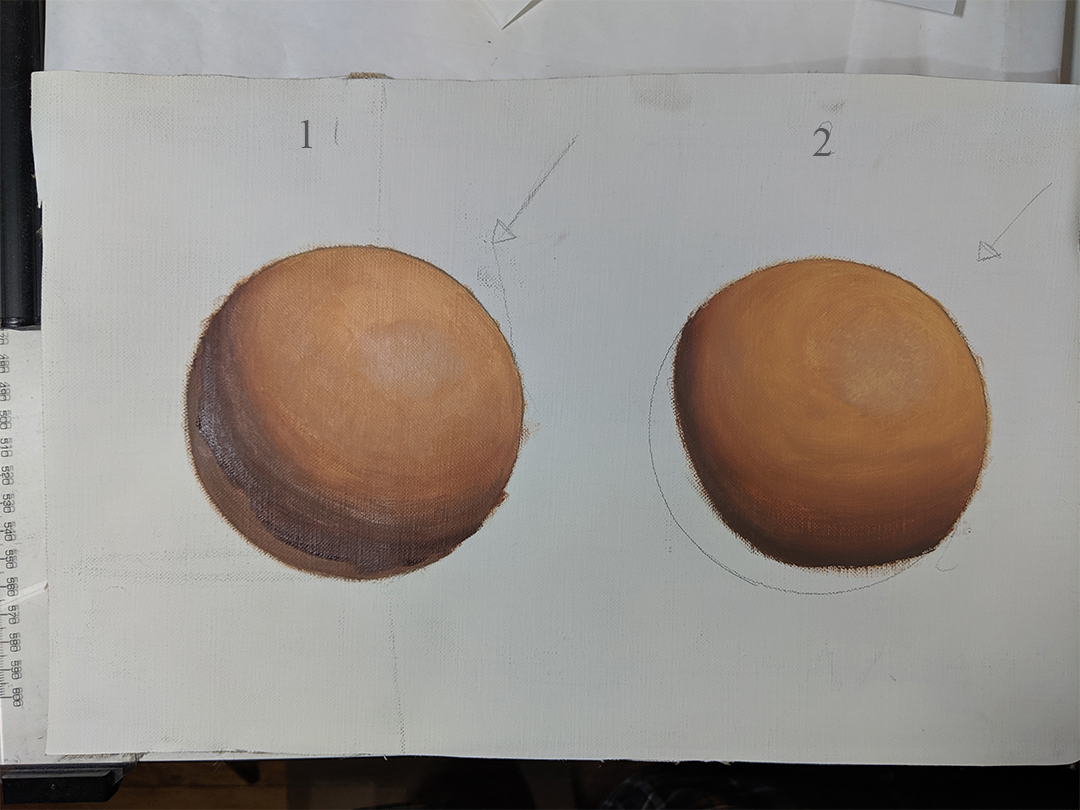 In the afternoon I was working on a master study trying to match the colours as best I could and they would come round and check up on me every so often and again give suggestions or help if needed.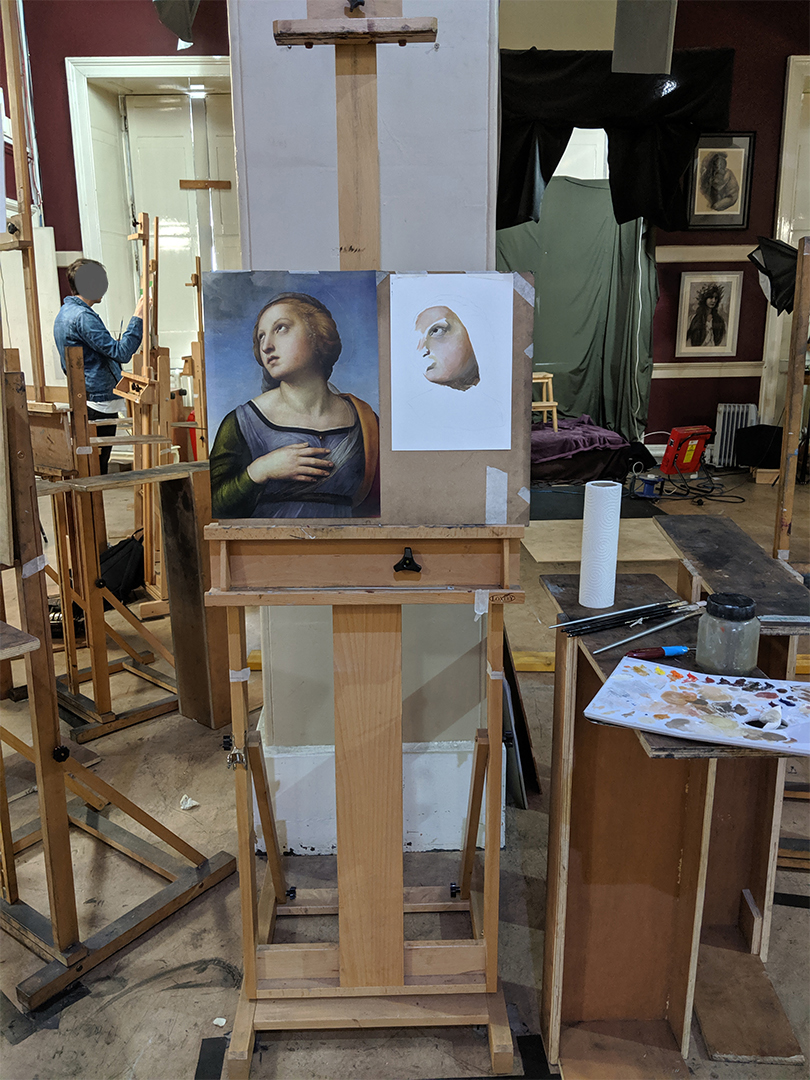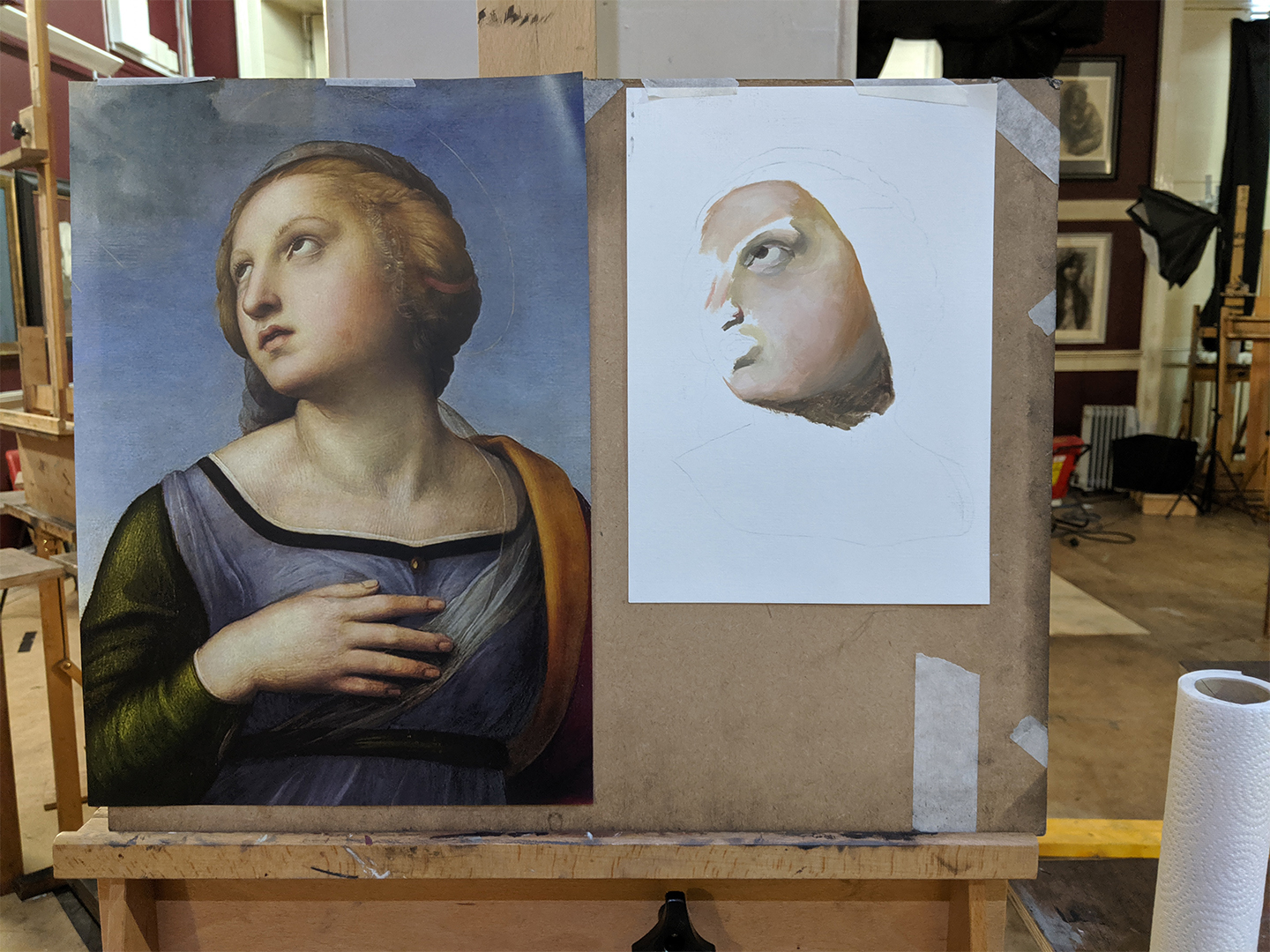 ---