I was unexpectedly swamped last week in work which cut into the amount of free time that I normally have to work on my art. Hopefully things will be back to normal this week.
Only a quick update as I haven't gotten around to taking pictures of my work.
Still working through the composition and staging workbooks from Watts. Robert Watts makes it look so easy with his drawings that it's almost criminal. It's really kicking my ass but that just means it's one of my (many) weak areas.
Started working on some Elvgren studies in work, started with the eyes and will work my way through the features and then either start again or pick a new artist to study.
Should have time tomorrow to take the pics and post.
Master Study
As I said in one of my last posts I wanted to work on improving my painting skills which is what I've been focusing on today. Completed this head study, again from one of elvgrens pin ups on Saturday. I was planning on paiting it on the same day but it took me much longer to complete than I thought. I must confess that I had to tweak my drawing in photoshop, the shape design was correct but my proportions (mainly the height of the head and height of the eyes) where off.
Used the Watts full pallette for this one and completed it in gouache on illustration board as I want to work on my tiling. Messed up on the cheek closest to her earing aswell as her hair and looking at it now I have her mouth in the wrong posiiton. How did I miss that?. I plan on doing one of these a week until I have a full page done and then either do more studies from Elvgren or focus on another artist.
Ref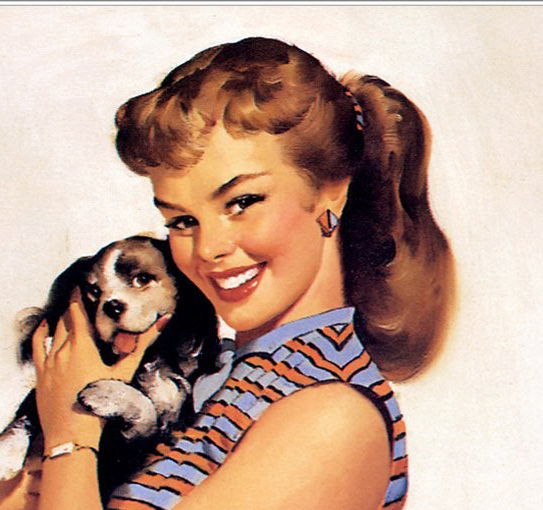 Drawing/Painting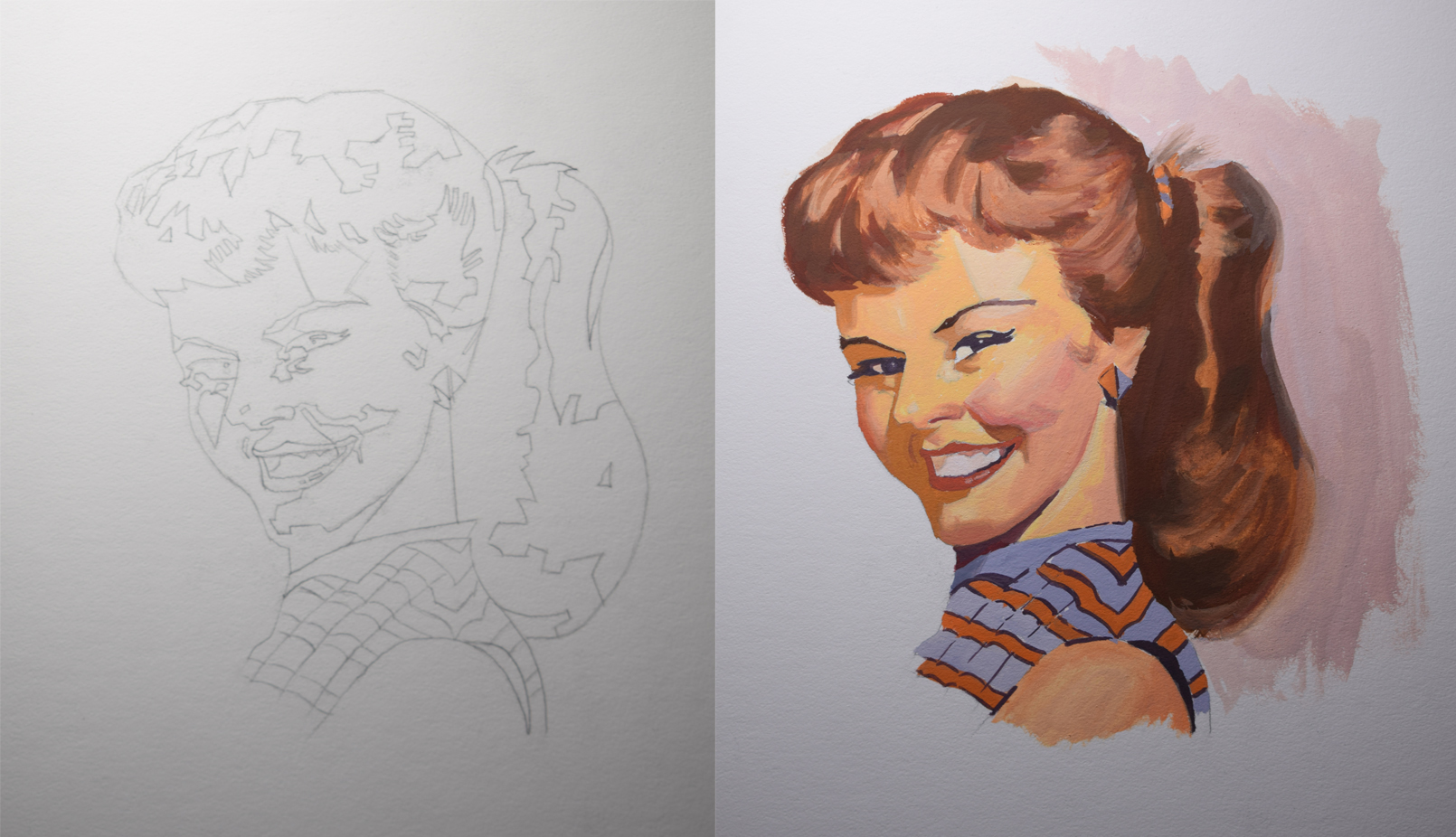 Full page to give you an idea of how big it is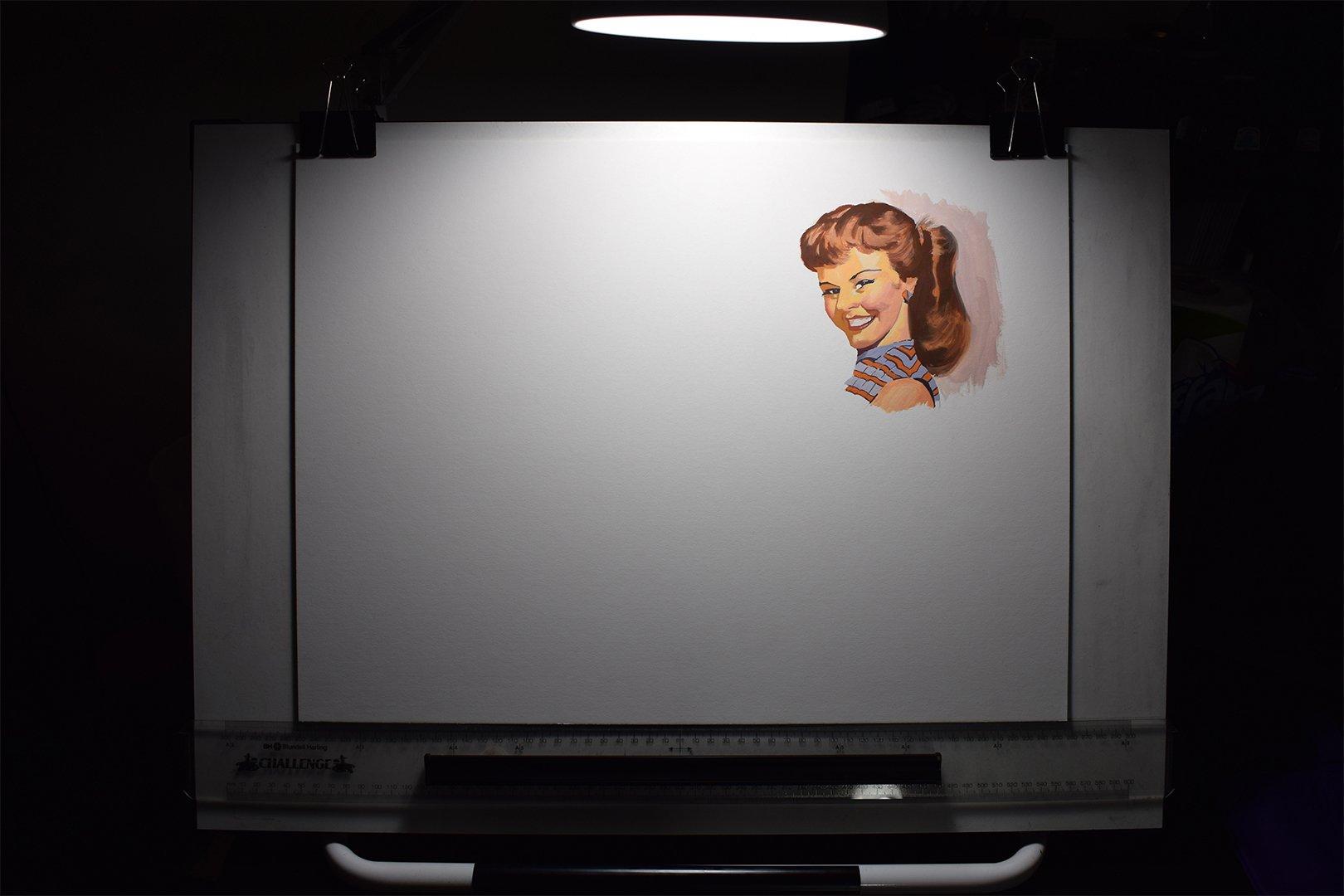 ---