I was going to update sooner but it took me longer than expected to compile all of my studies together. Still have more to post but I'll include them with work I've been doing this week and hopefully post on the weekend.
Master Study
Some more lay-in practice. Started off with a study of one of Brian's lay-ins to help me work on simplifiying things.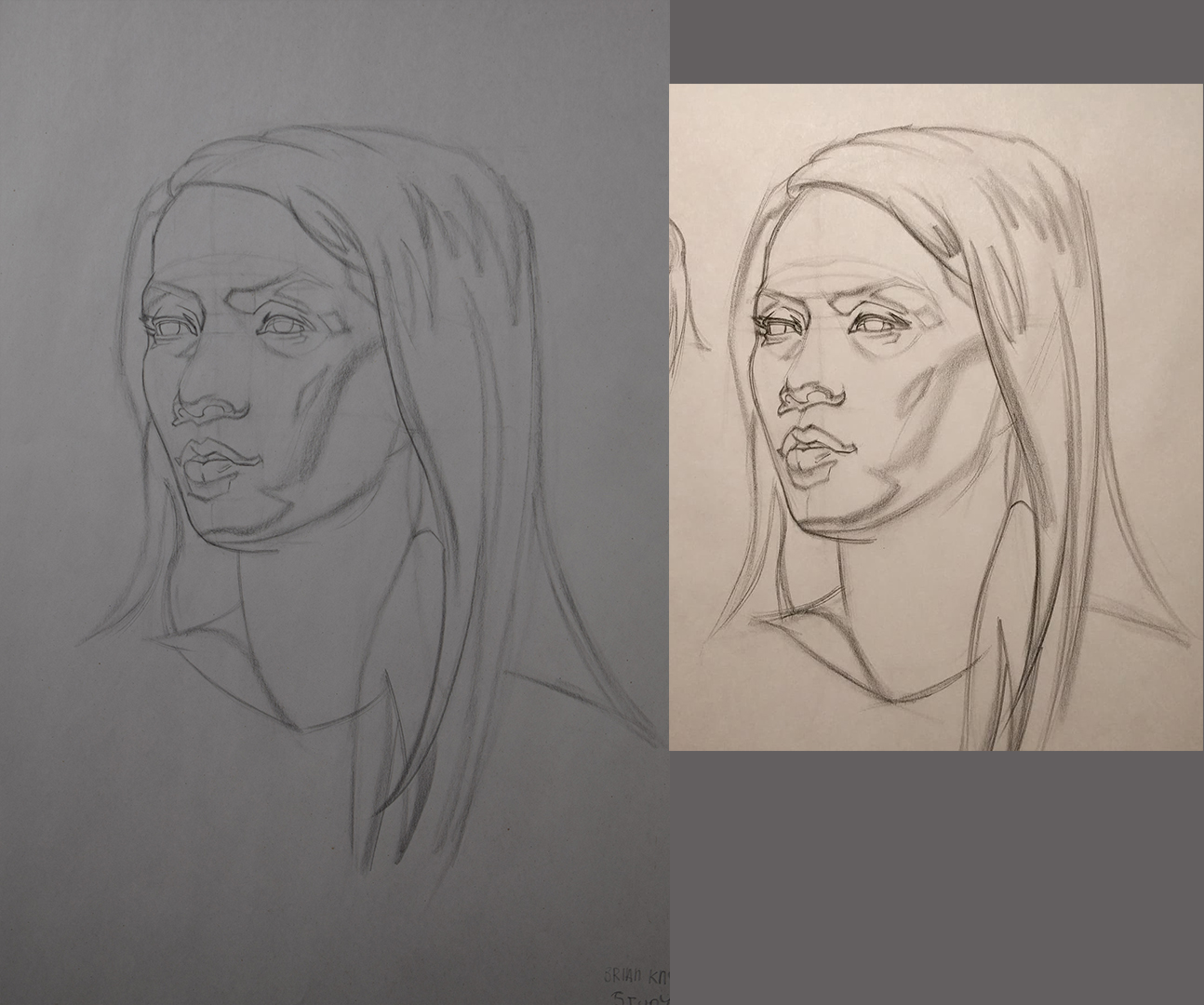 Lay-ins
I was hoping to get some more lay-in practice done but some of my other studies took me way longer than I thought. I'm going to spend tomorrow solely on lay-ins. For now it will be just head studies but starting next week as a warm-up to the live streaming classes I plan on working thorough Brian's quicksketch handouts aswell as his figure drawing handouts, start getting back into figure drawing and continue these studies (hopefully) alongside the live streaming classes if i have the spare time.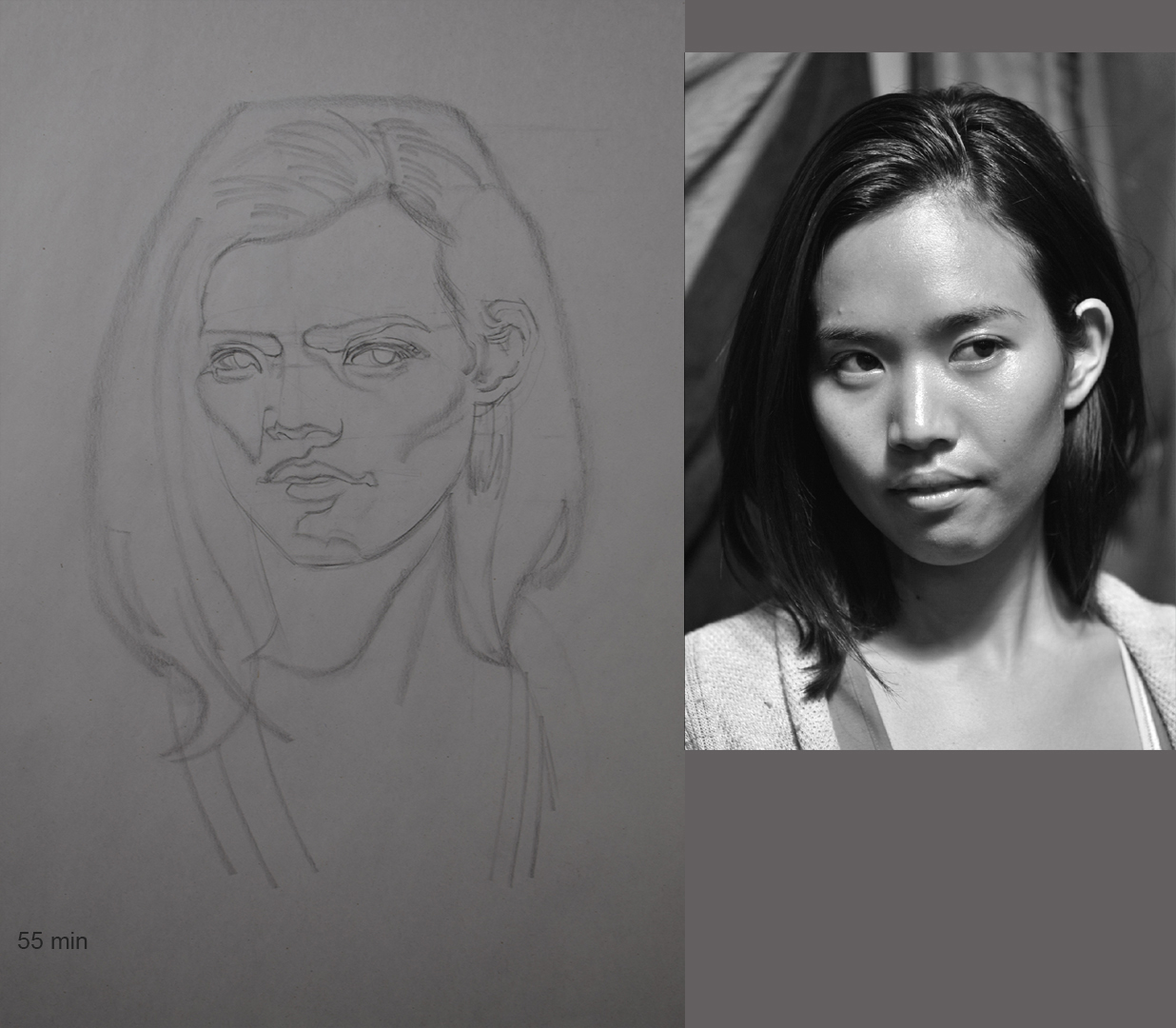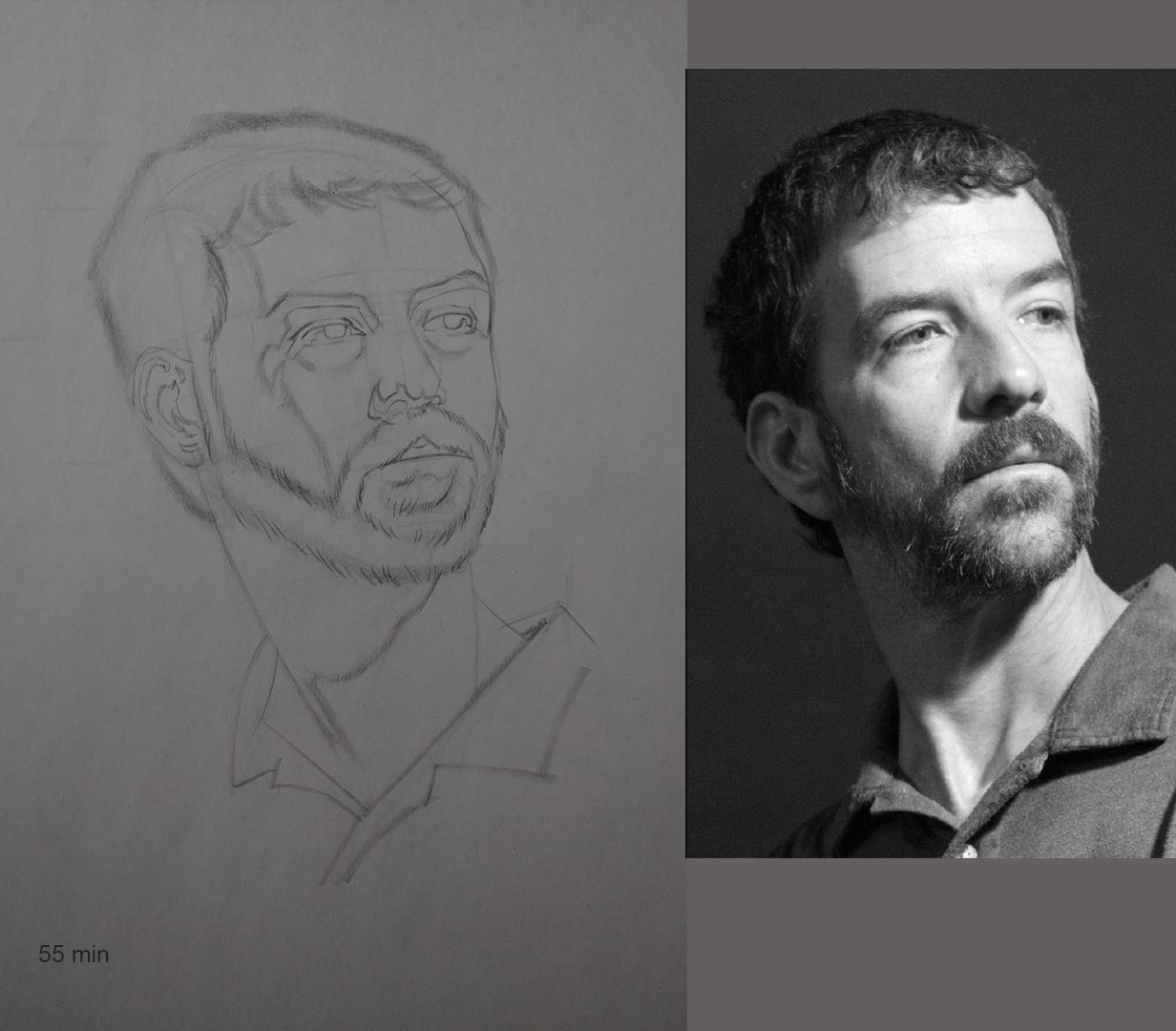 Going to try and change my approach on these and do more thorough measuring instead of measuring off my inital measurements and see if that can help improve my proportional issues.
Skull Studies
Jumped back into skull studies, tackling extreme up and down tilts since they confuse me.
First attempt I tried breaking the skull (from life) into the loomis method and with some tracing paper draw the skull on top.
Second attempt I took some photos of the angles that I drew from and re-did my first attempt but this time tracing over the skulls.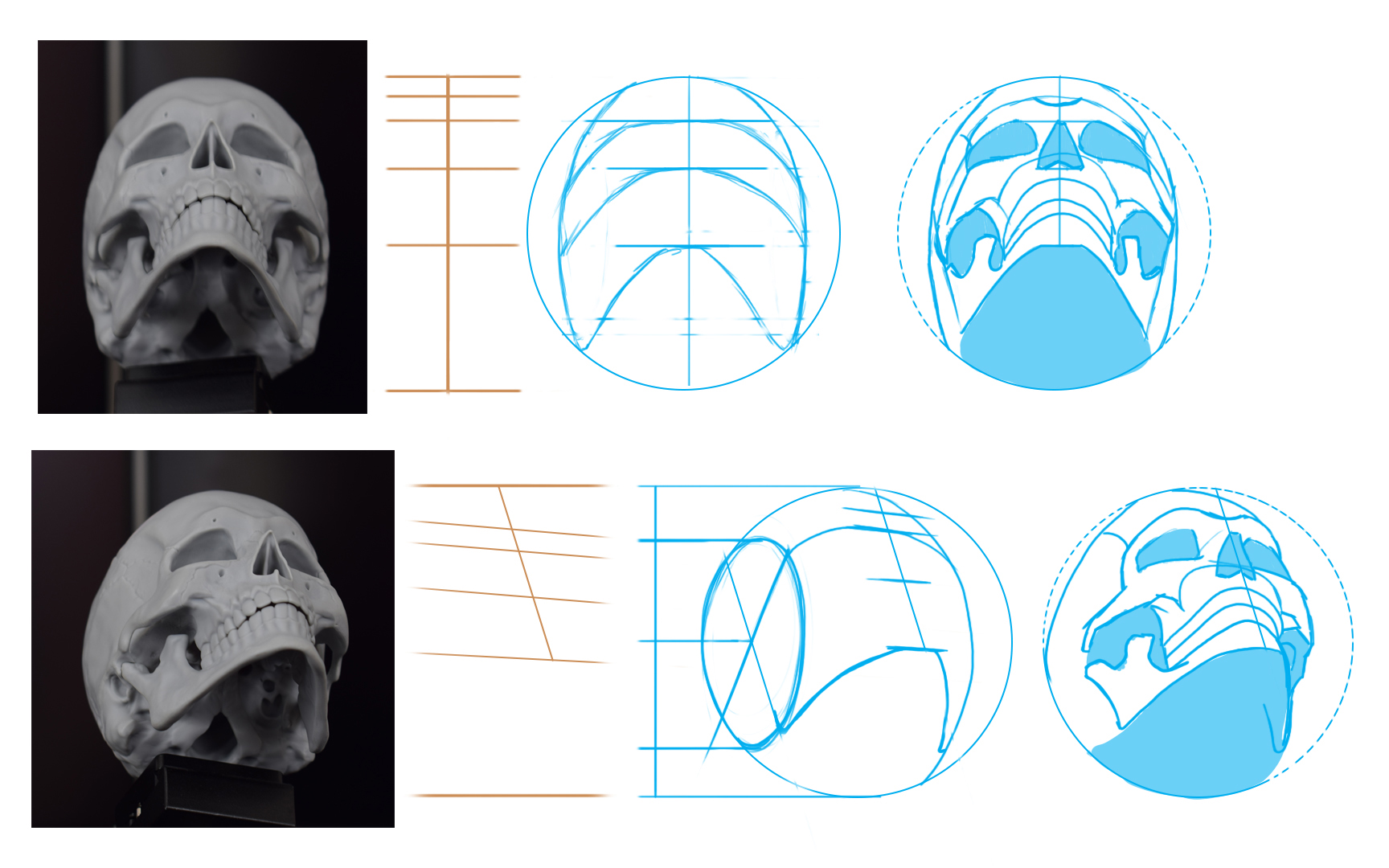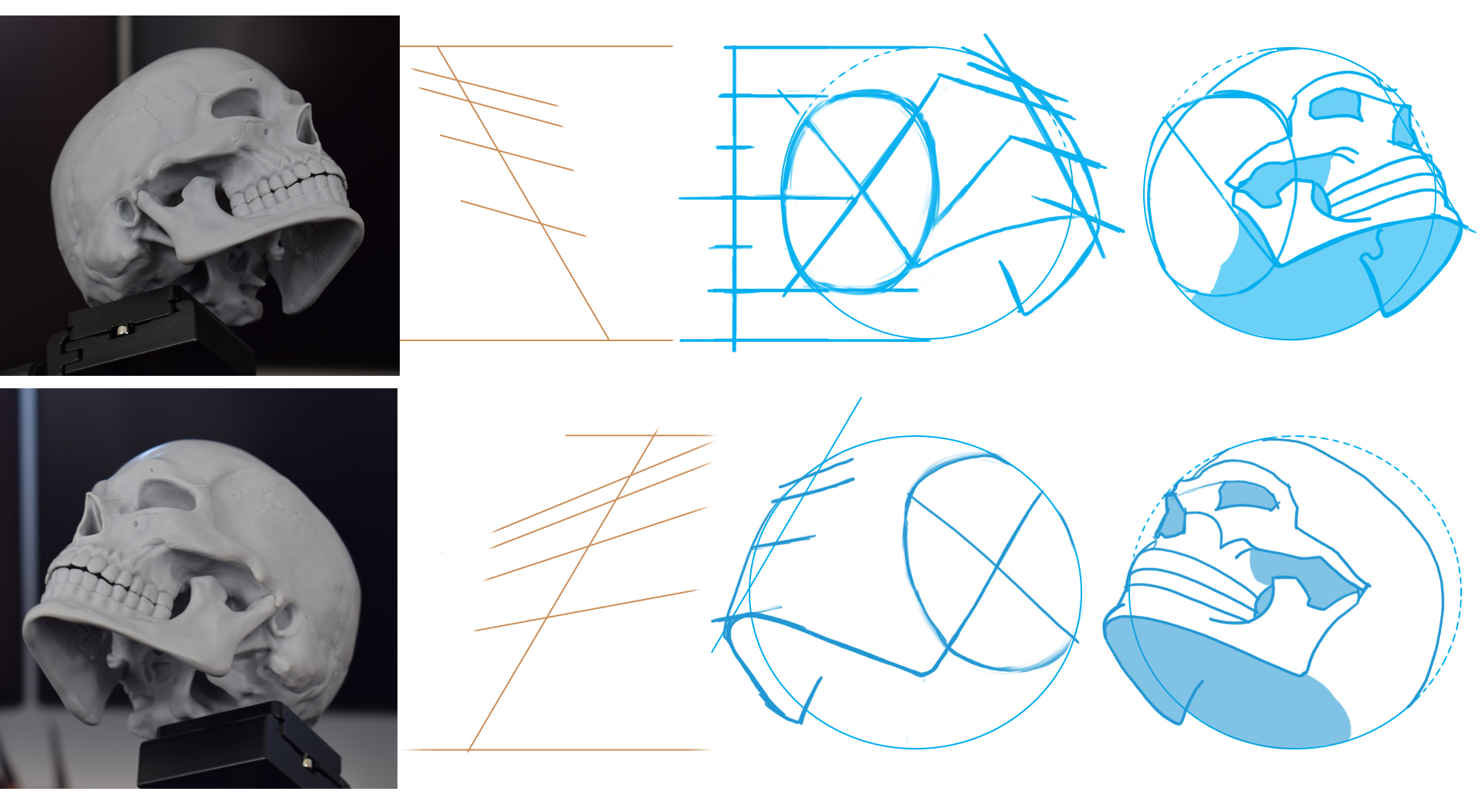 I think what is confusing me the most is the initial sphere and what exactly it represents. From my understanding the sphere represents the cranium mass so I made sure my sphere was measured from the top of the skull to the bottom (where it is attaching to the tripod). I did that but then I found I had a hard time getting the side plane to fit correctly on that spehre as sometimes it wasn't lining up on the skull correctly. Hopefully someone here can show me where I'm going wrong?
---