Work from the last few days. I was planning on getting more work done but I injured my shoulder last week. I think my practice schedule along with getting into working out again but too much strain on my shoulder.
I've been taking the last few days off to let it rest since it starts to ache if I use it for too long, it's still abit sore today but defintely feels better so I'll see if I can get back to work tomorrow. In the meantime I've been catching up on some instructional videos that I've ben meaning to watch (mainly muddycolor videos).
Skull Lay-ins
Here are the down tilt drawings that I mentioned last time. Completely fudged these up, I think getting the divions of the side plane wrong is what threw off the drawings completely since all of my divisons where off because of it. I'm going to do some tracings over the photos like in my last update once my shuoder is feeling better.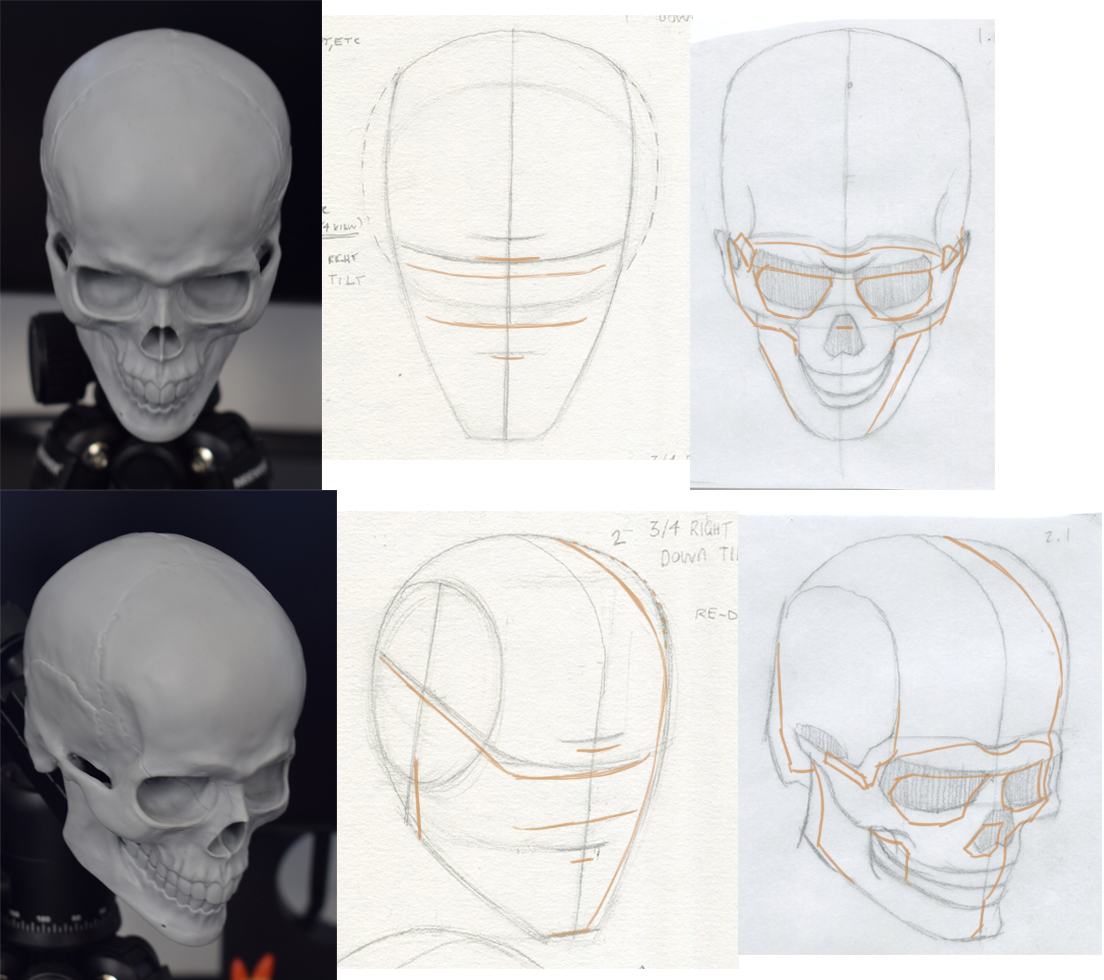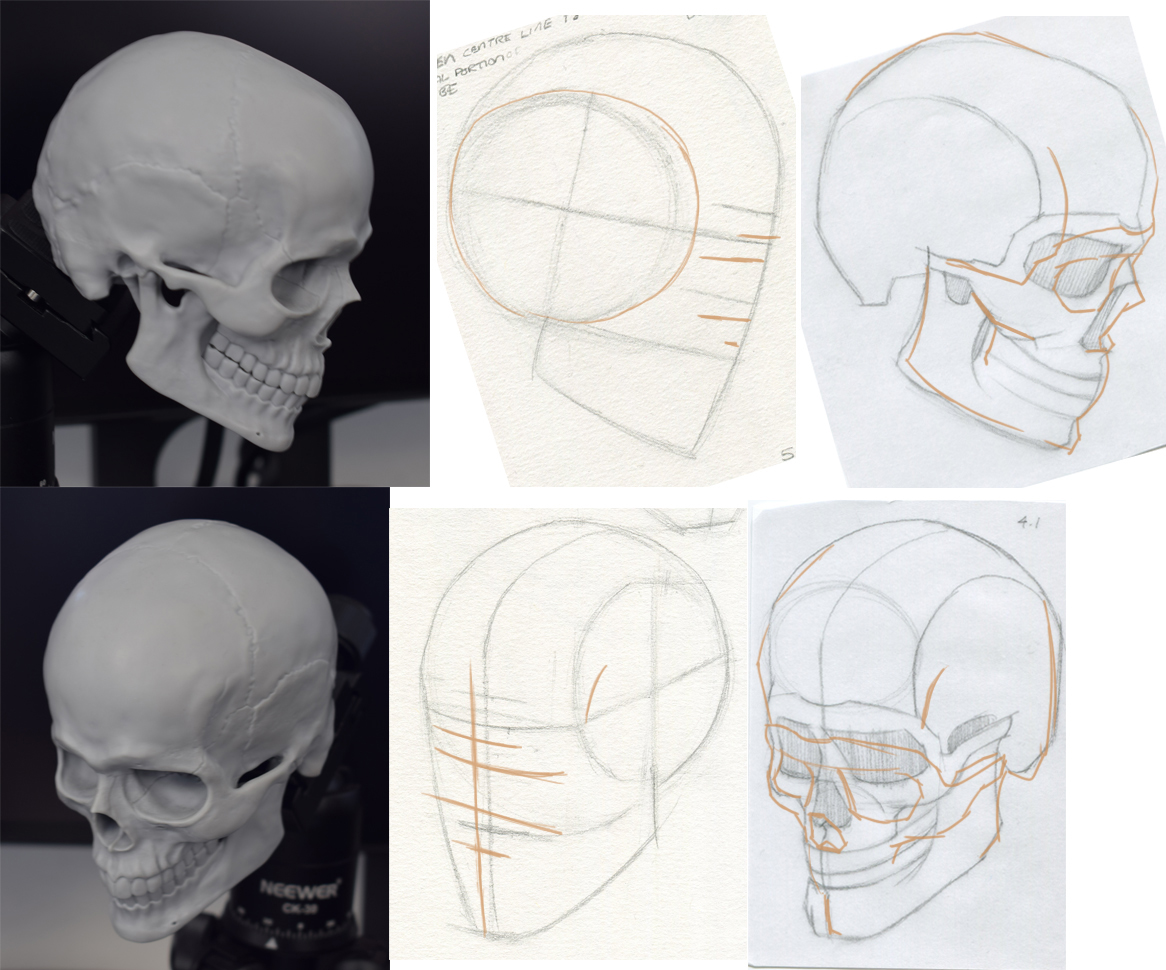 Master Study
A quick Jeff Watts lay-in study in my sktechbook and another that I started but haven't had the chance to finish yet.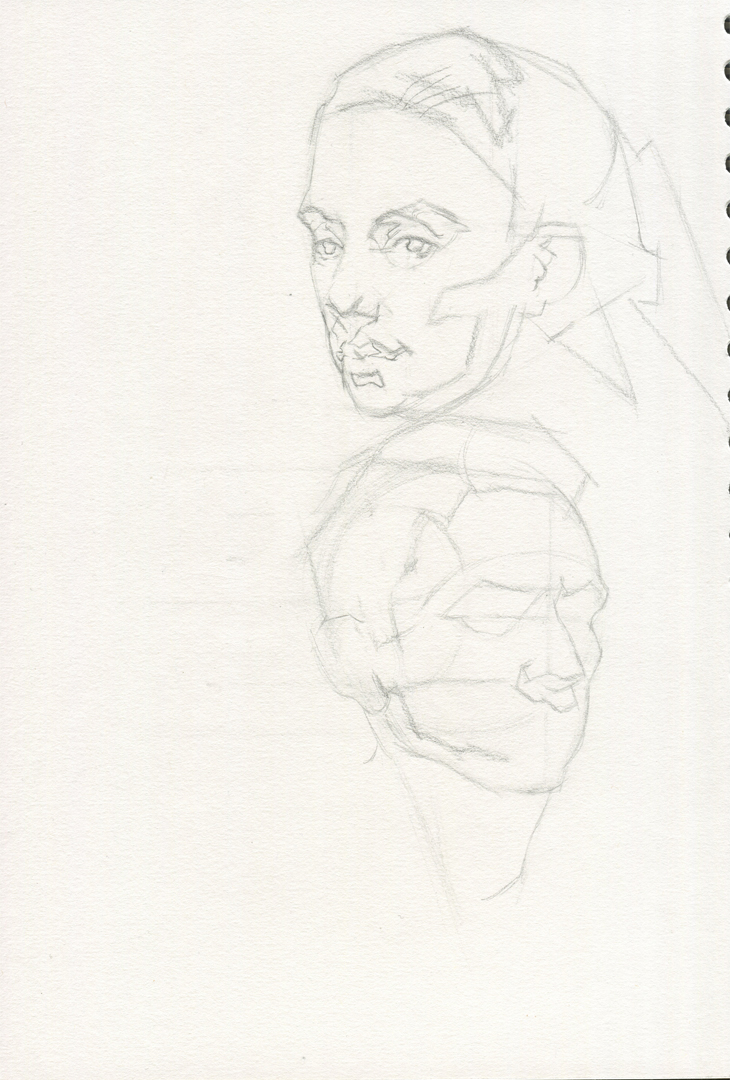 Imagination
A couple of imaginary male heads. Tried a down tilt but still find them tricky. I've got some head models so I was thinking of wokring on my down tilts, try and familiarize myself with how the features look from different angles.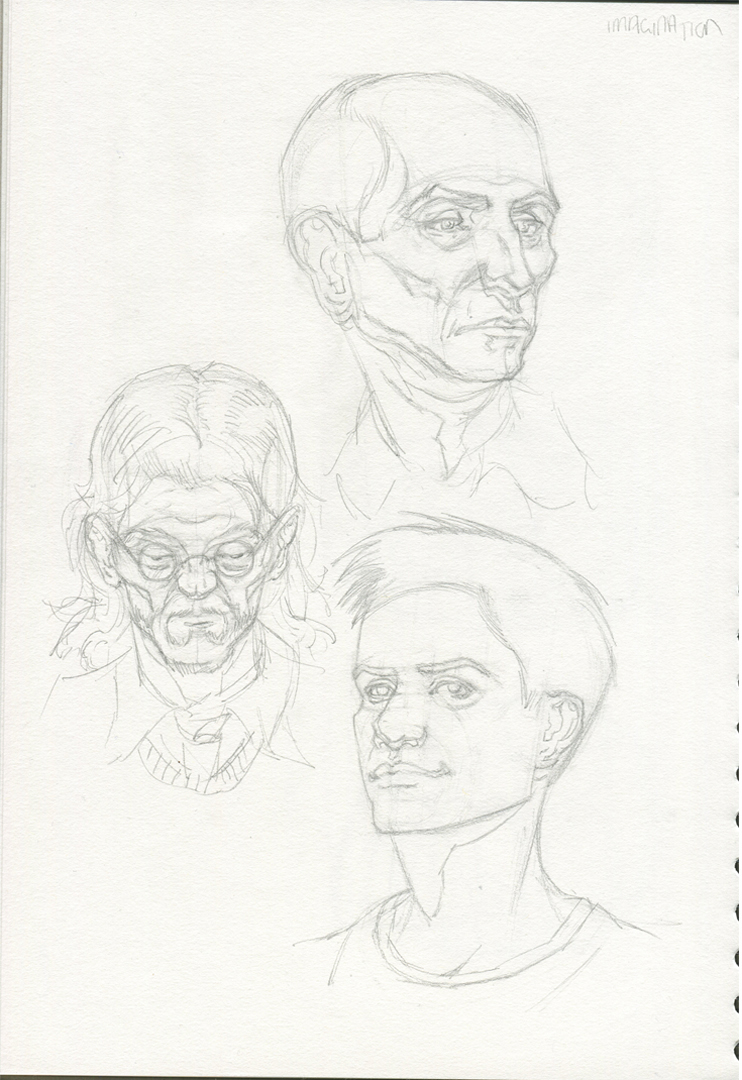 Had a go at some memory drawing of the skull from the standard views, aswell as up and down tilts, see what I can recall from the skull studies.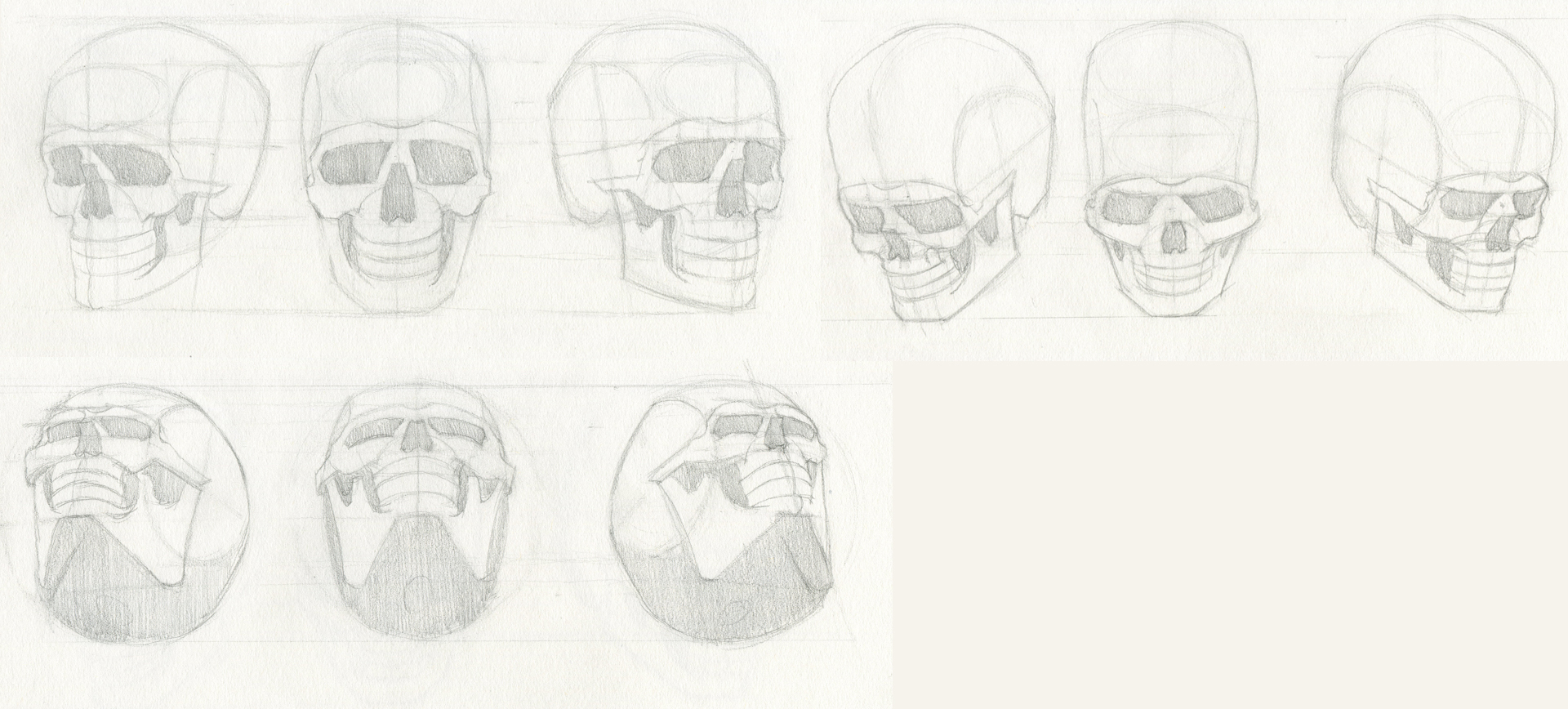 Lay-ins
A couple more head lay-ins. Think my proportions are getting better, still a few mistakes which I noted down but I feel like they are starting to look more like the model now.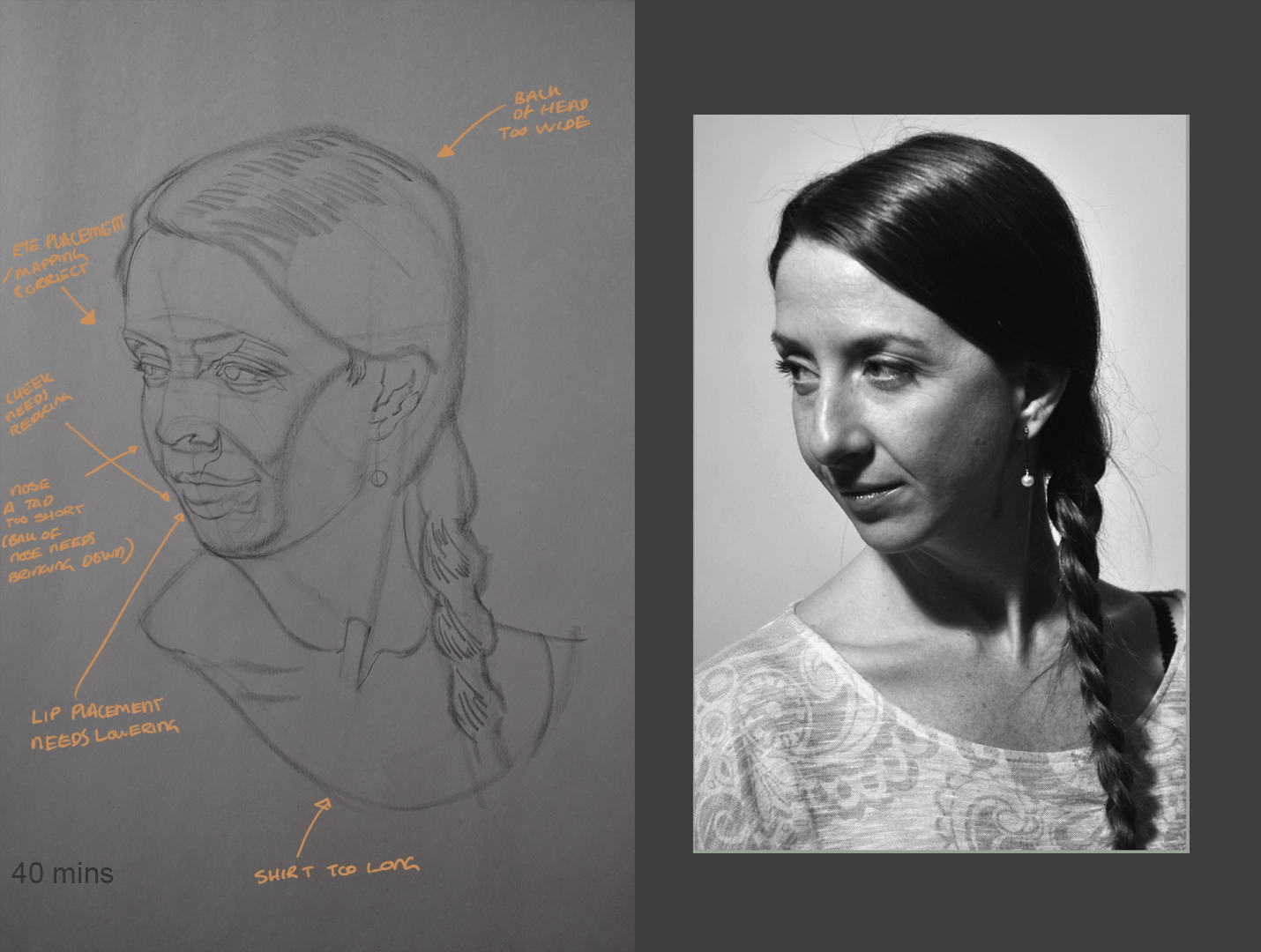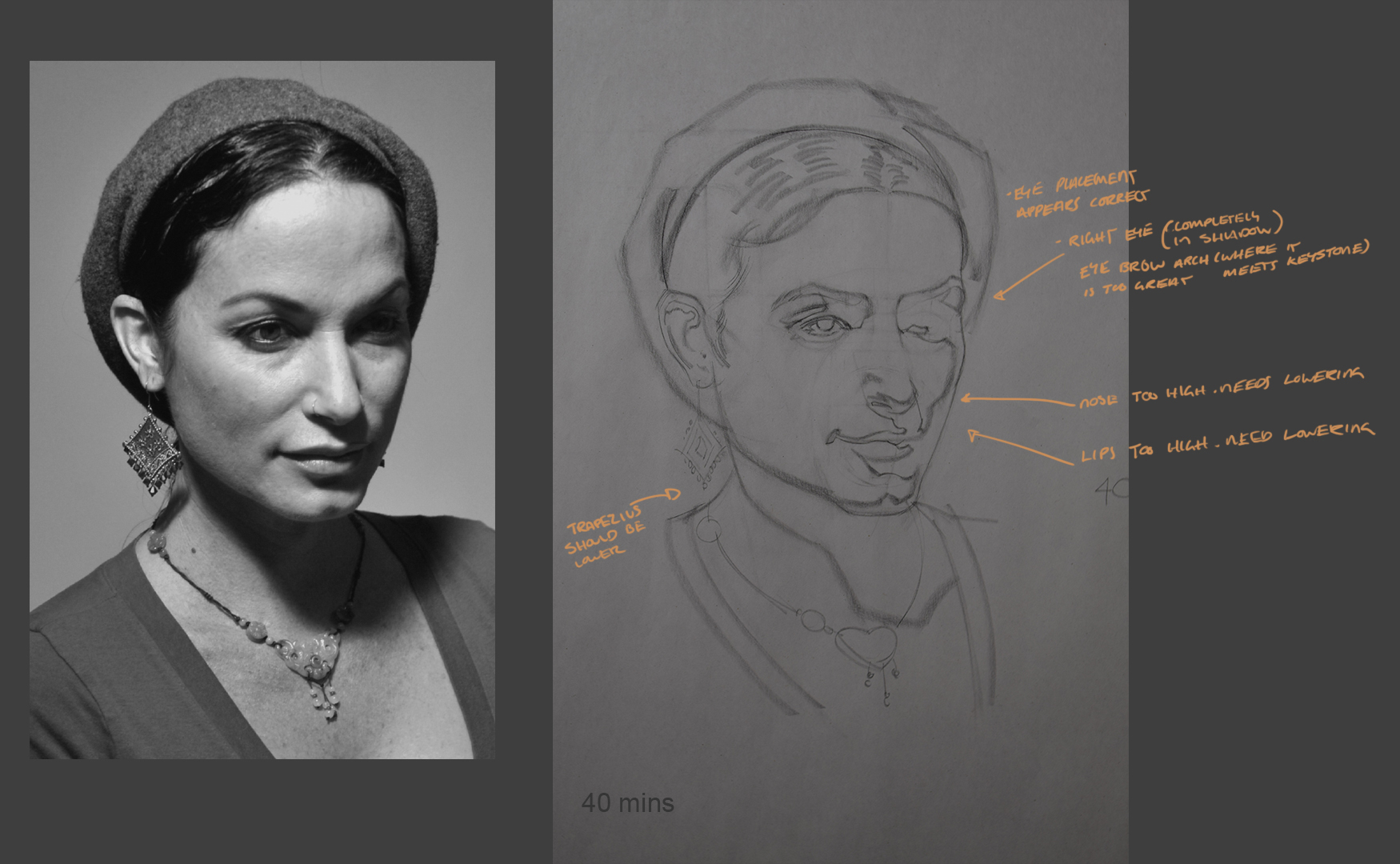 ---