Update for last week.
Feedback
Reilly Painting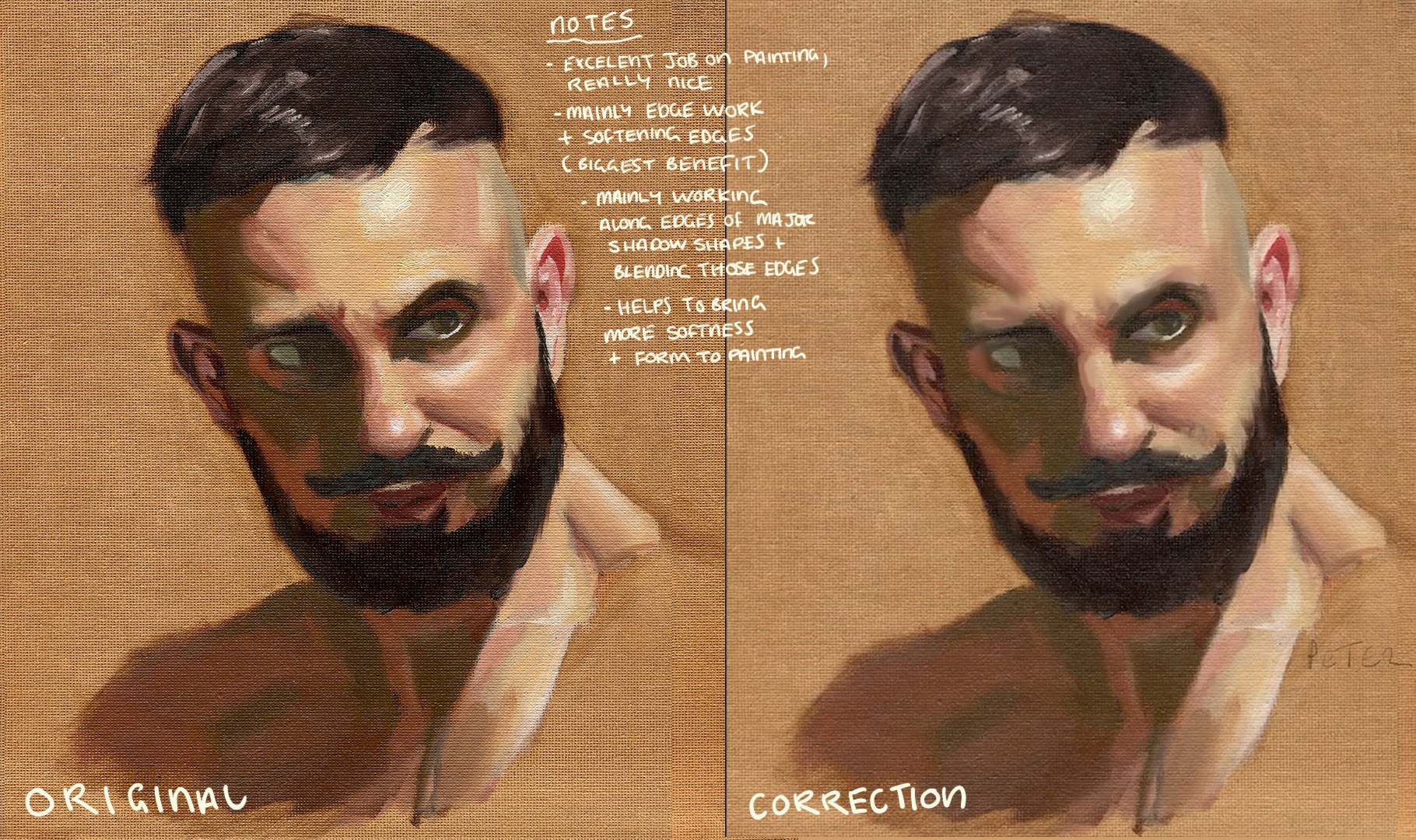 Foreshortened Figure
Since last week was a break for the anatomy course the feedback for the arms will be this week so I'll post that when it's available.
Here's some of the stuff I worked on last week.
Anatomy
Wanted to continue studying anatomy so I thought I'd review the arms again since they give me alot of trouble. Studied some of the lates from Paul Richer's book first.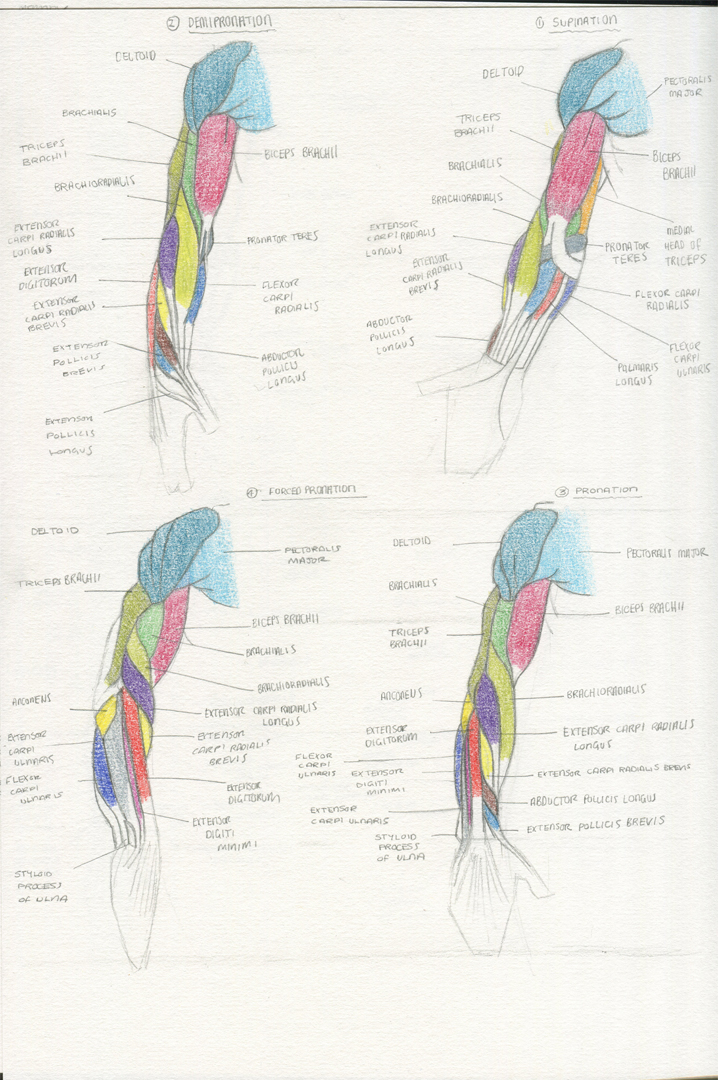 The following day I thought I'd do some memory drawing and try and see what I can recall from the studies from the previous day which I then corrected.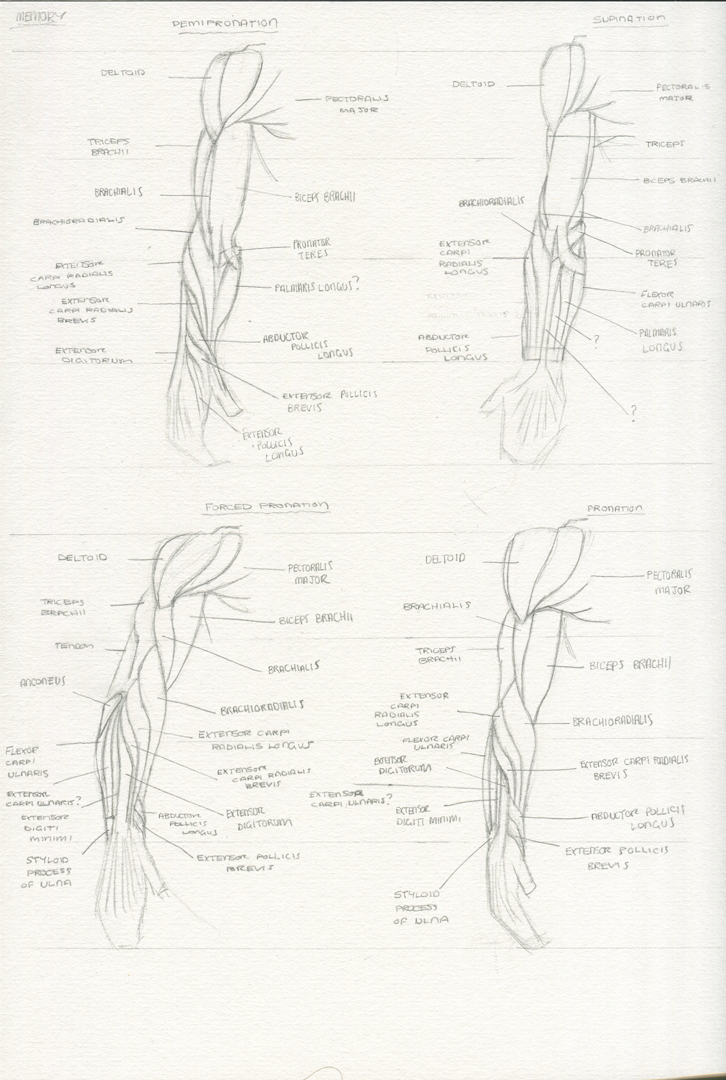 Corrections
I seem to be able to recall most of the muscles, still forgetting one or 2 depending on the angle of the arm but atleast I'm not drawing more muscles then there actually are. Main take away from it seems to be workin gon the origins and insertions of the muscles aswell as actually recalling the view of the arm twisting since I completely butchered the last 2.
Reilly Painting
Back to starting  anew painting for this week, Spent around 2-2.5 hours, forgot to time myself after one of my breaks but it was definitely not longer. Tried blocking this one in rather than constructing it like I did on the first one.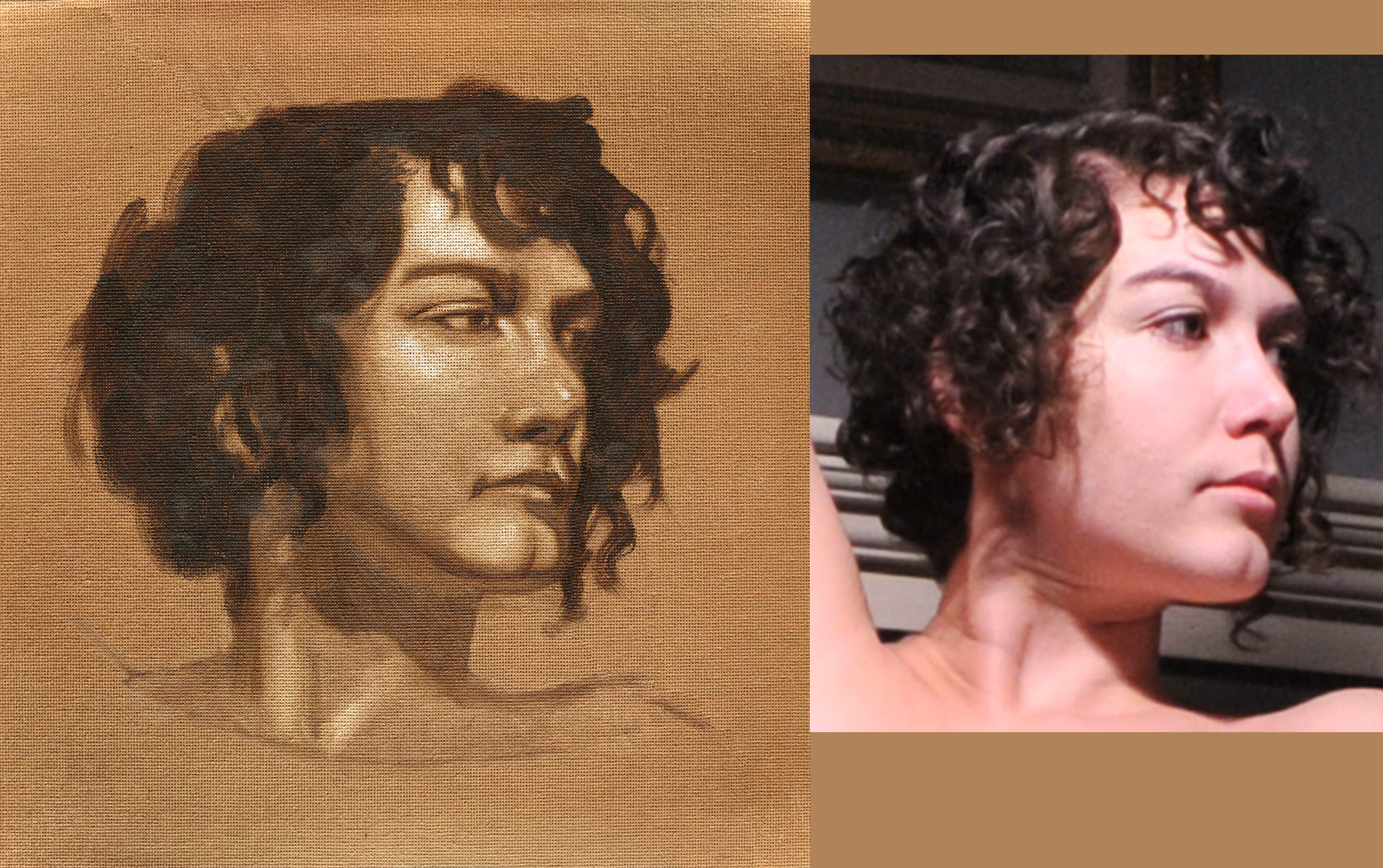 Foreshortened Figure Drawing
Lay-in practice for this weeks class, again decided to work from different reference than the ones provided just to try and work from some really foreshortened ref. Spent around 1.5 hours on this which is around 30 minutes longer than my previous lay-ins from the ast few weeks. Hopefully I can work on cutting this time down.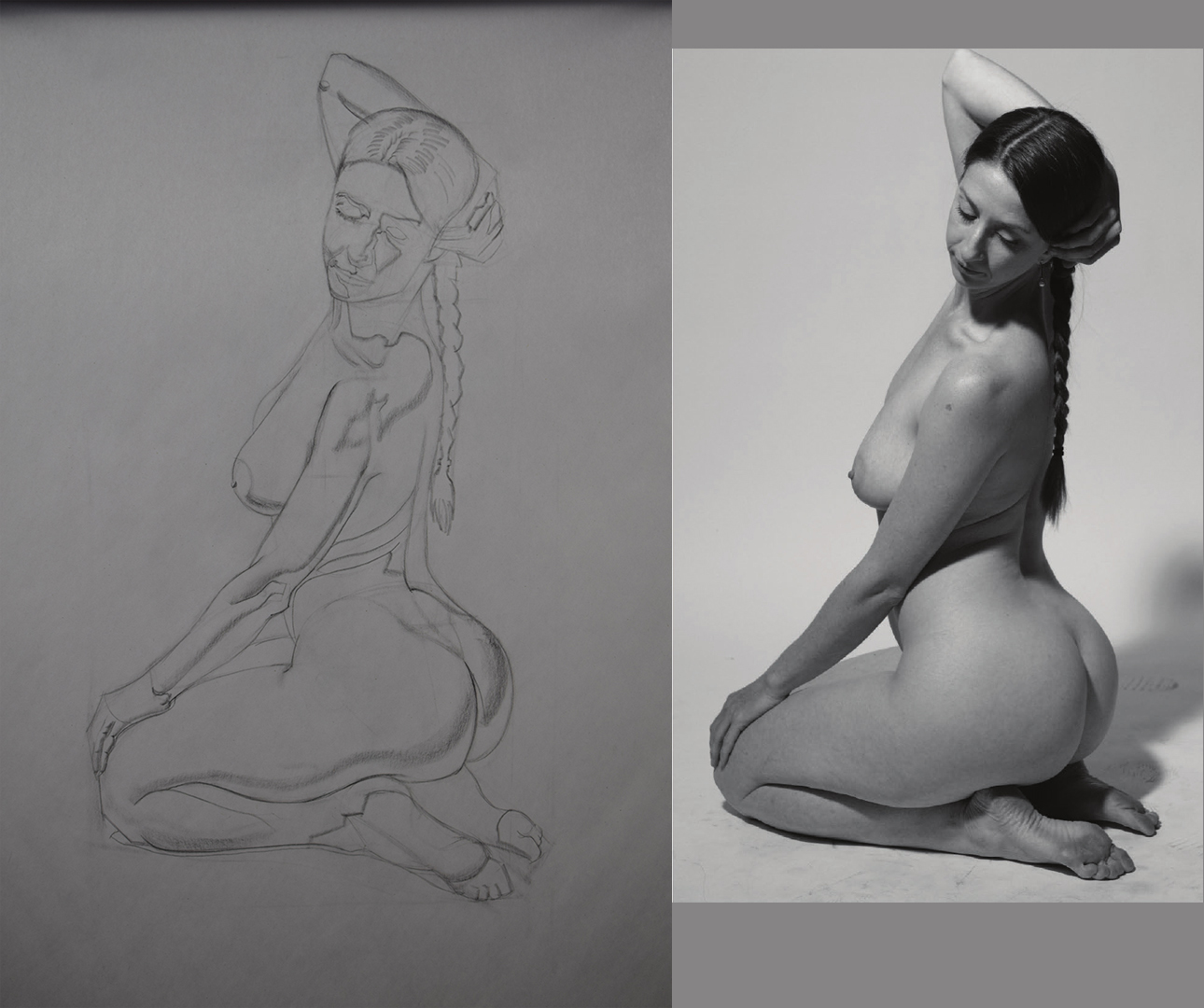 Lay-in
An additional lay-in I did for practice, again around 1.5 hours which I then did some corrections over.
Quicksketch practice
Trying to do a decent amount of quicksketch practice during the week to help me get quicker and help me fix my proportion issues. Atm doing 5 minute quicksketch but might start varying the time. 2nd page are some 5 min studies of Erik's and Brian's quicksketches.
Memory/Invention
Some more memory/invention work with some figure invention. I find with sketching from the imagination if I don't have an idea of what I want to draw or a starting off point then I struggle to draw anything or end up drawing very generic things. I found doing the memory drawing of the arm studies I did to be really helpful, so I thought for now atleast I'd continue that in my imaginary work with figure invention since I struggle alot with it.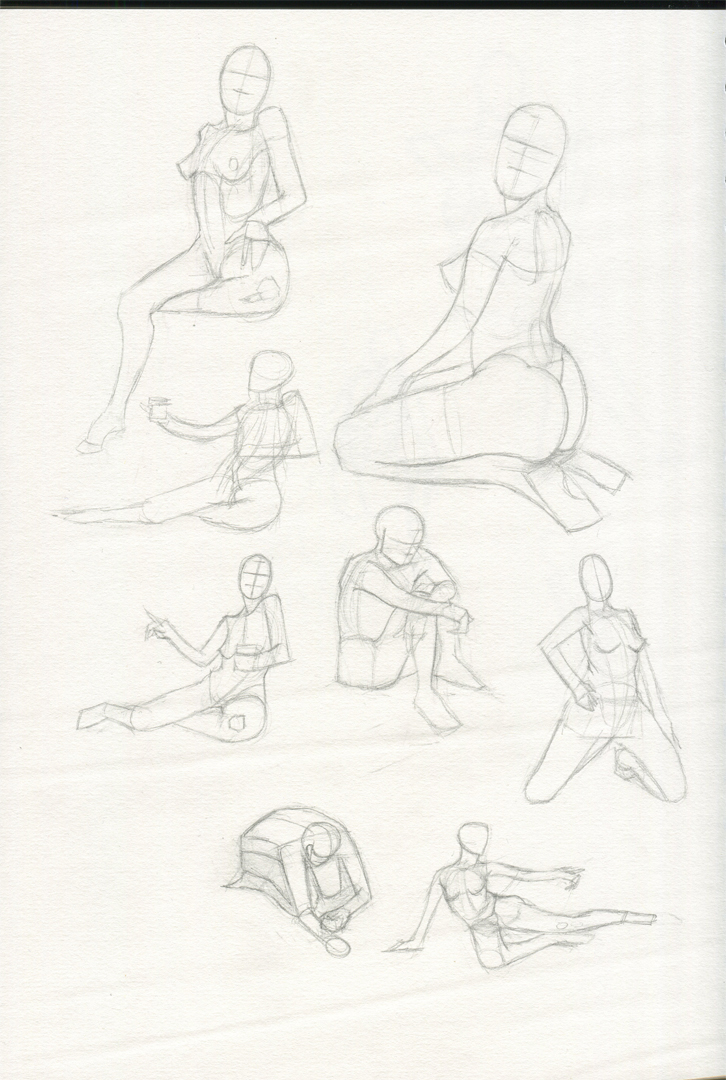 For now I'm setting myself some specific rules with the type of poses, e.g. this week I thought I'd stick to sitting/kneeling poses, so seeing what poses I can recall drawing during the week that fit that criteria, and then also inventing some figures in those poses, trying to work on different ways of expressing those poses. I don't know if it's the best way to approach sketching from the imagination but I'm going to try it for now atleast.
Poster Design
Spent a day working on my poster idea some more trying to figure out the poses for the chracters. Please excuse the very poor drawings. I was more concerned about getting the general idea for the pose down, and less with proportions and making it look nice. Also played aroud with the composition, changing some of the elements around and including some new things since I wasn't keen on my first pass at it.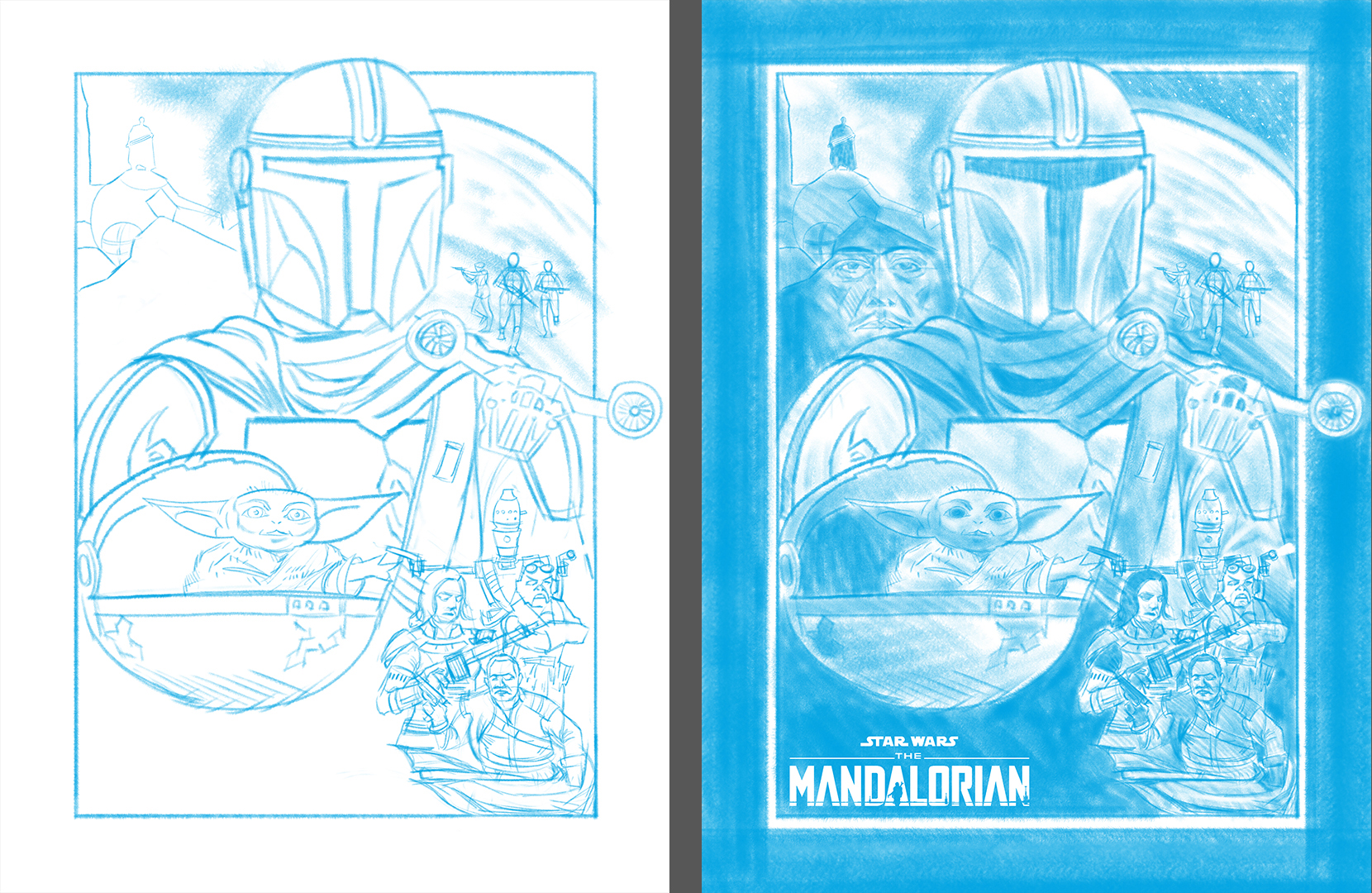 Think I'm going to work on this rough one more time and see if I can refine the poses of the characters some more before I start shooting some reference. Still not sure about the 3 figures in the top right (meant to be stormtroopers btw). Not sure if they are needed or not.
---