Been swamped with getting work done so I've fallen behind abit on updating.
Anyway here goes. :)
Tonal Illustration
For the final week I wanted to depict a female warrior. I was going for a viking/tribal vibe with this one trying to depict her as charging into battle.
Rough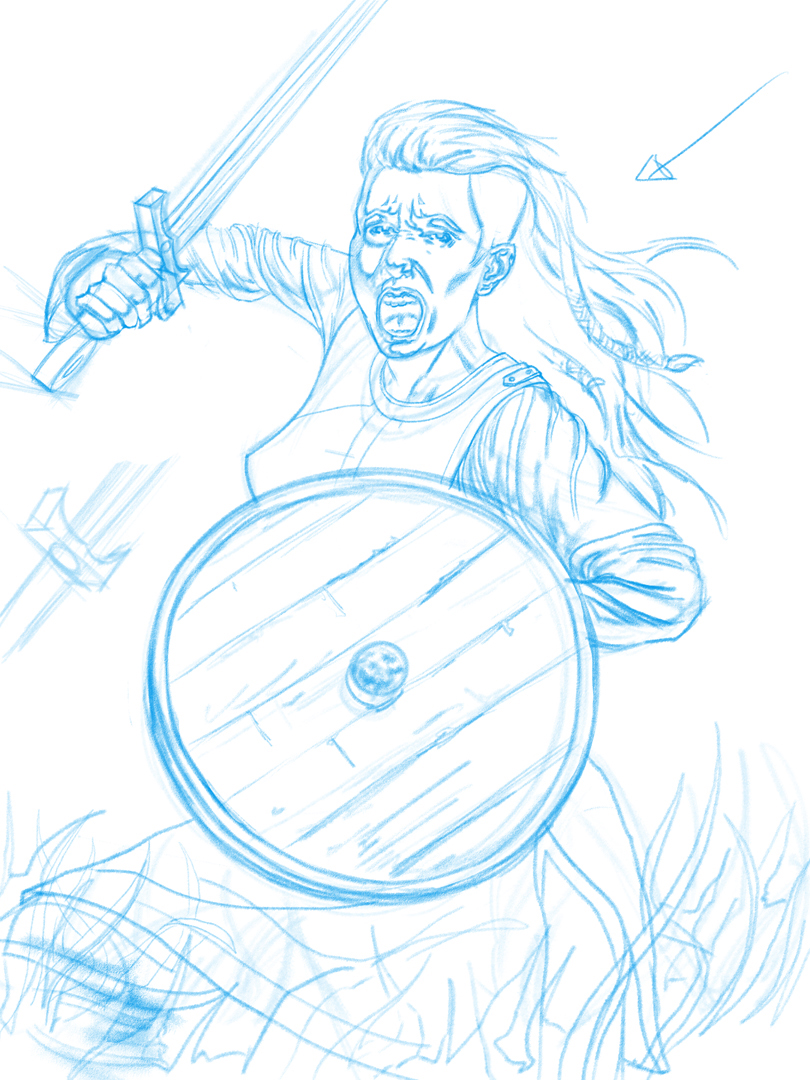 Final Sketch
Didn't change too much compared to my rough, mostly just refining areas. Re drew the face as the proportions felt abit off to me and I shot some reference to help with the lighting and the folds of the clothes. Also used my own reference to help depict her right arm better since I was struggling with the proportions in my rough.
Value comp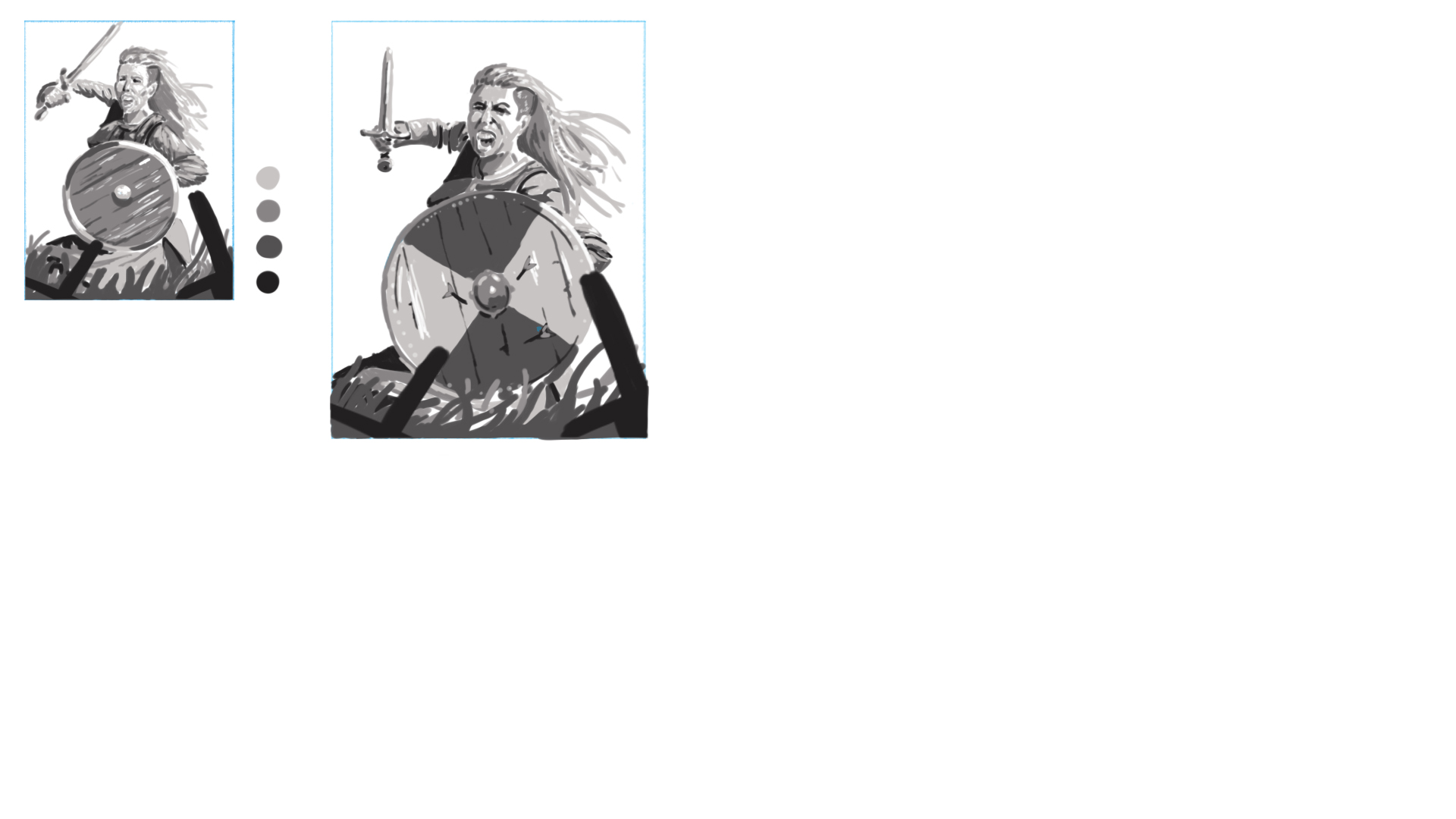 Some value comps to help with the final piece. Left image is a comp using my rough sketch which I then refined on the right once my final sketch was completed.
Finished Piece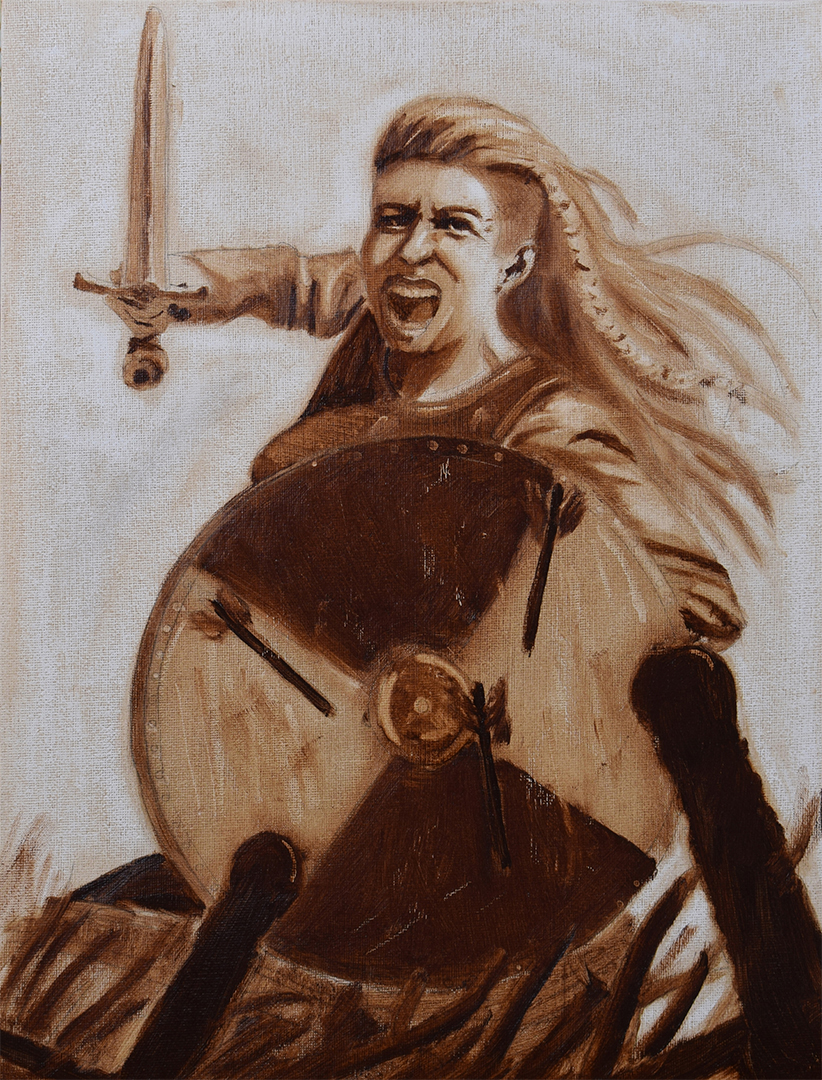 We were doing burnt umber pick outs for this last week. I felt confident going in since I have experinece with the technique but I'm not particulary happy with the end result. I was working at 11x16 inches which I thought would be fine for the finished painting but I really struggled with with the finer details like the face and sword, and depicting the shapes that I had maped out in my sketch.
I found my brushes to be too big (even though I was using sizes 1-3) so I'm not sure if it's my brush control that is lacking or perhaps I was simply working too small?
I plan on redoing this piece since I like my sketch and take it to a finish once I have some more practice with colour.
Landscape Painting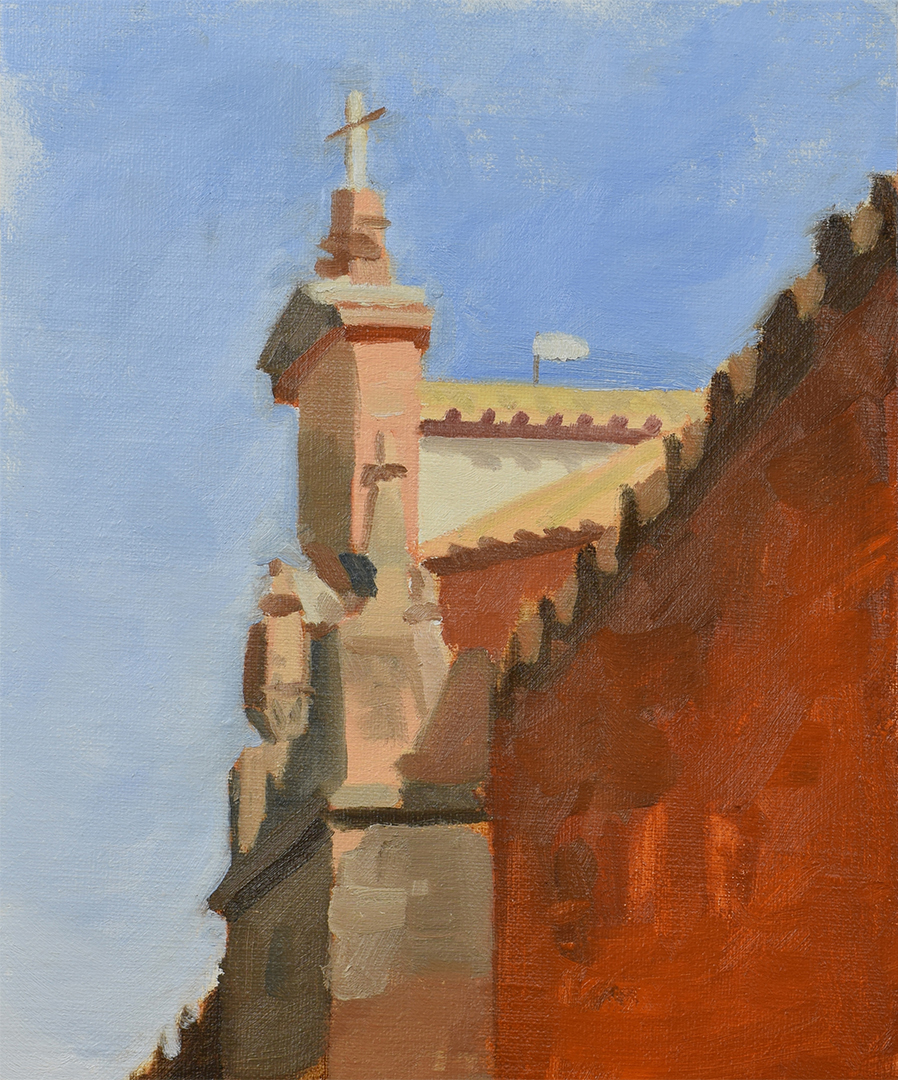 Final painting for Ben's class. I feel like my colour choices are improving, if slightly, like my tonal peice above I struggled with depicting the finer details using my brushes.
Ref
Oil painting fundamentals
Under Painting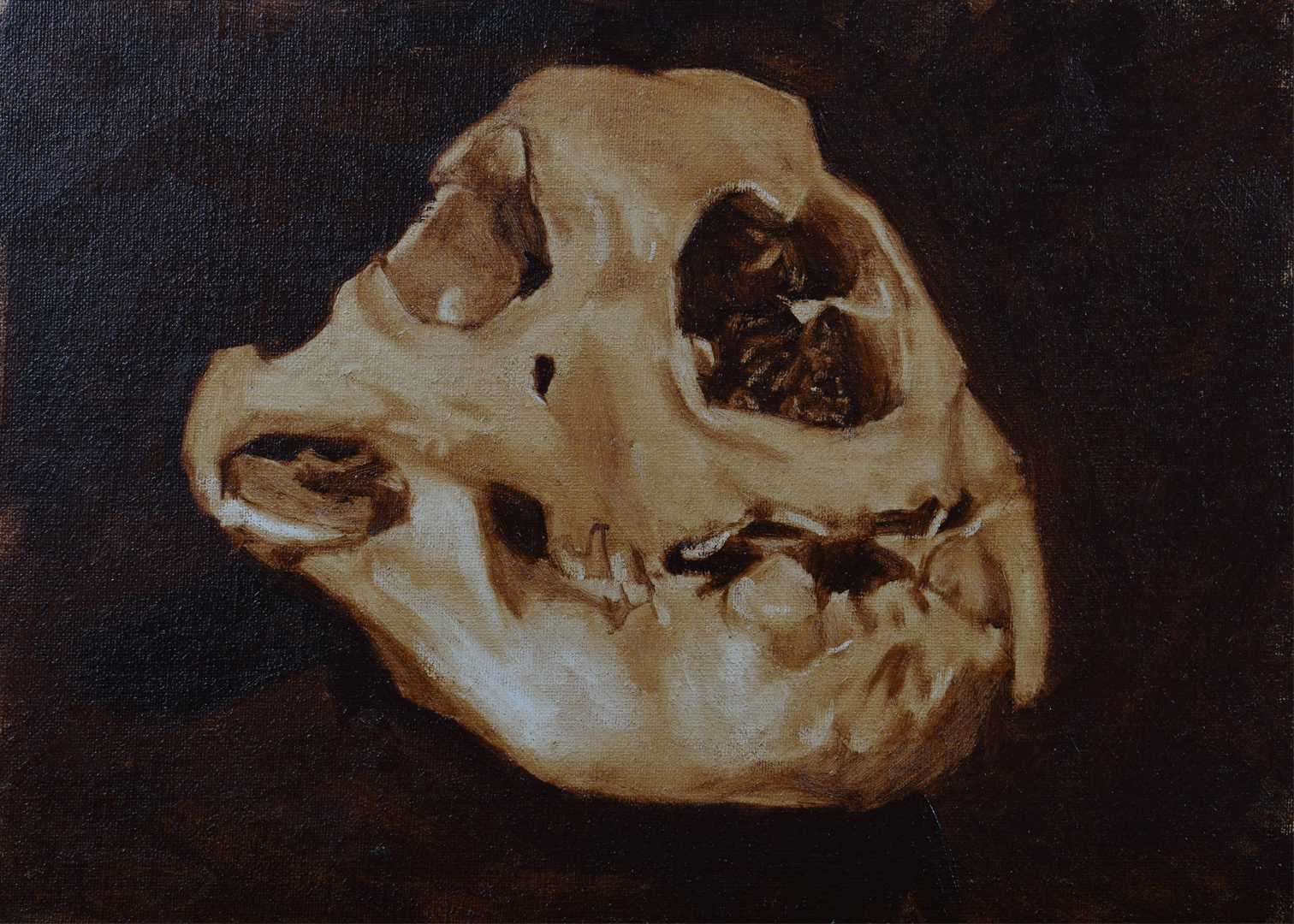 I decided to spend more time on this compared to last week. Last week I did a line drawing in paint which I mapped out into my light darks and then jumped straight into colour without working out my vlaue structure first which I think is what screwed me over. It's definitely good to do that sort of practice but I think I was getting ahead of myself so this week I did a burnt umber pick out first so that when it came to applying colour I could just focus on correctly mixing my colours and edge work.
Final Painting
Think the final result turnt out better than last weeks. I tried pushing the warm/cool relationship but I think I pushed the warmth on the right hand side way too much.
Ref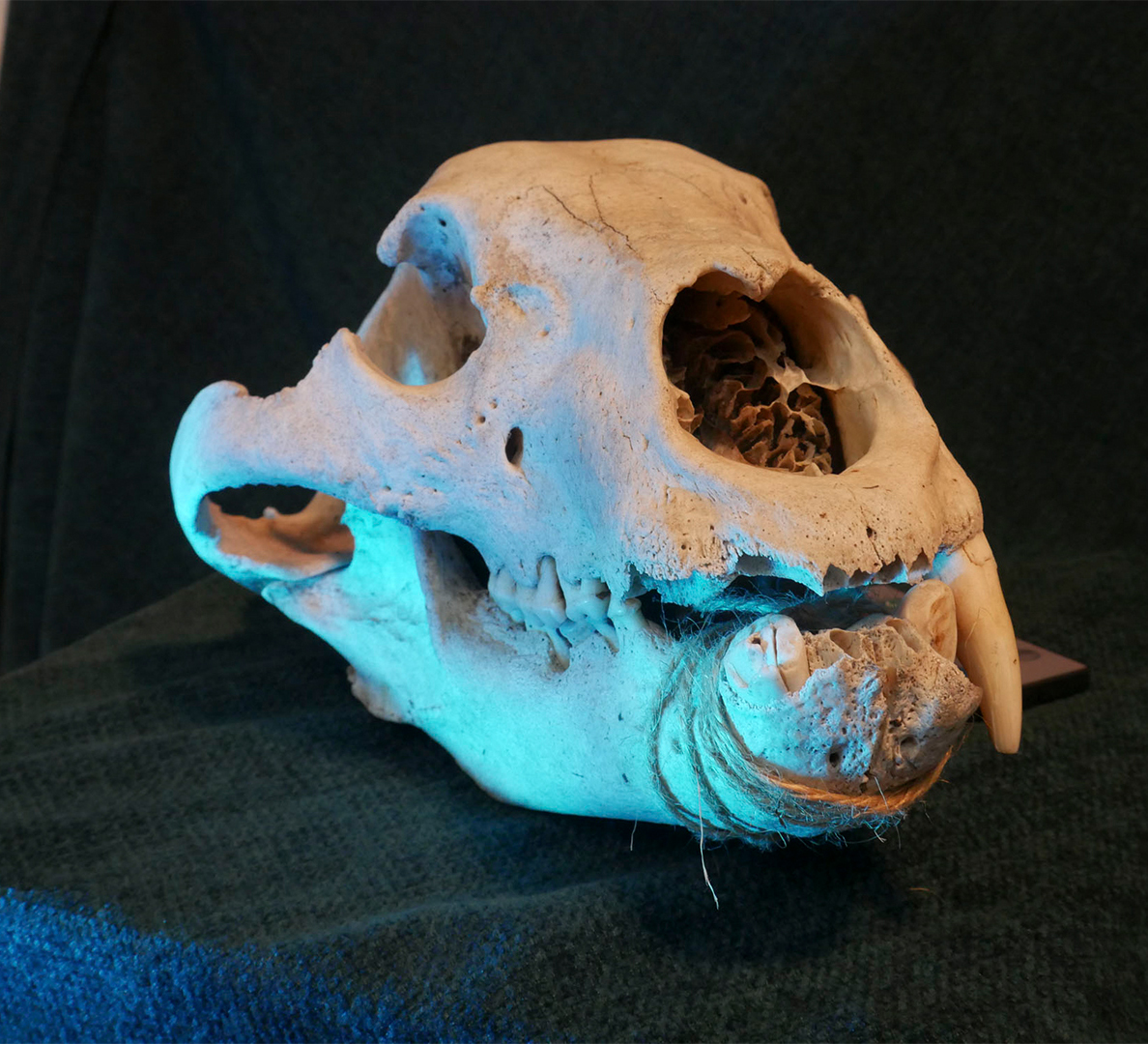 Proko Challenge
Decided to take part in the proko challenge for September using the work flow that I used for Erik's reilly painting class back in Spring.
Pick out
Progress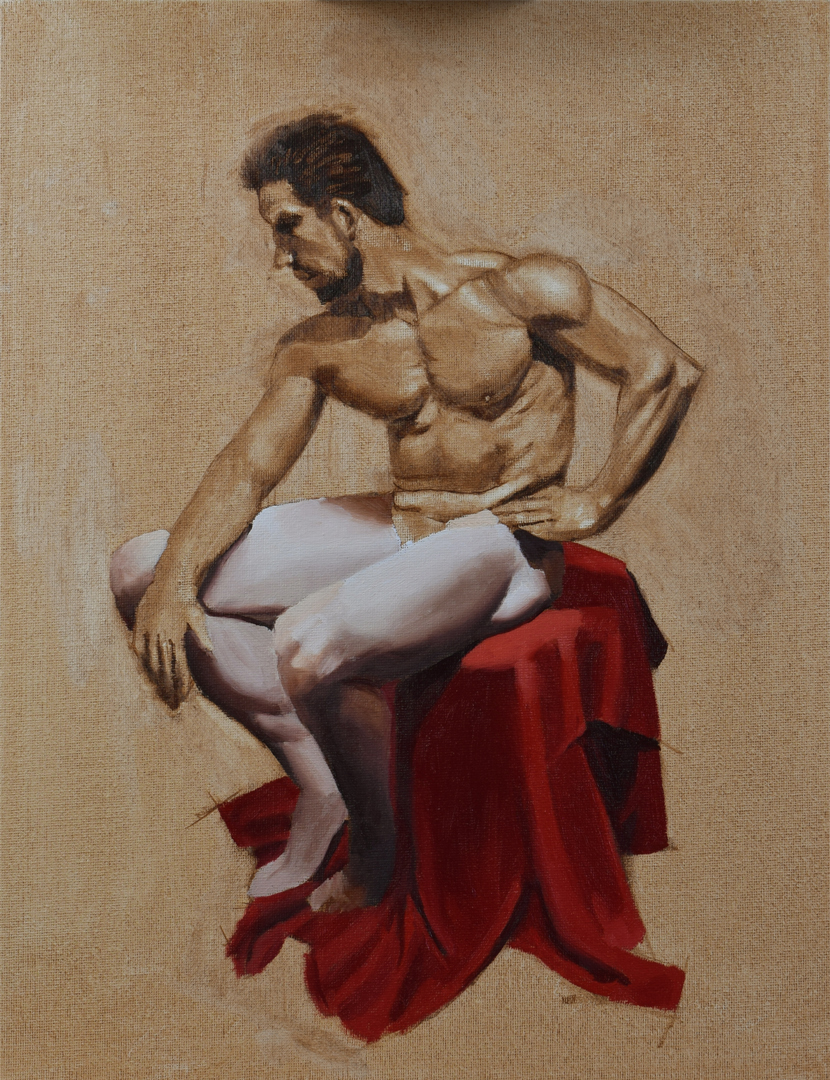 Finish
I decided to go with a painting for the challenge. I thought about doing a drawing since I have more practice compared to painting and could of produced something better, but I thought i'd go with a painting to get the practice in.
I've watched some of the critiques, just need to compile my notes into photoshop and annotate as usual which I'll make a start on later and post tomorrow.
---