Feedback
Observational Colour
Work
Spectrum
I've been trying to develop my rough comp into something more complete which I've been struggling alot with the past 2 weeks. Not sure if it's becuase I'm trying to follow Erik's approach that he demonstrates which is different to my own that's causing this issue, or if it's simply becuase I'm trying to do things that I have little experinece with doing?
Anyway this was my first attempt at a tonal comp. I usually attempt a line drawing first from imaginatioan that I develop as much as I can before shooting ref and then do a tonal comp, whereas after our roughs we are shooting ref and then working on top of our rough tonal comps to a finish without doing a line drawing and drawing in "paint" or tone. Perhaps this way of working is what is confusing me?
I wasn't liking it at all ( I mainly felt my value structure and shape design were weak) so I sent it off unfinished for Erik's advice and see if he can pojnt out where I was going wrong.
Feedback
Main feedback from Erik was to reduce the size of the male head and tone down the expression aswell as some atmospheric lighting.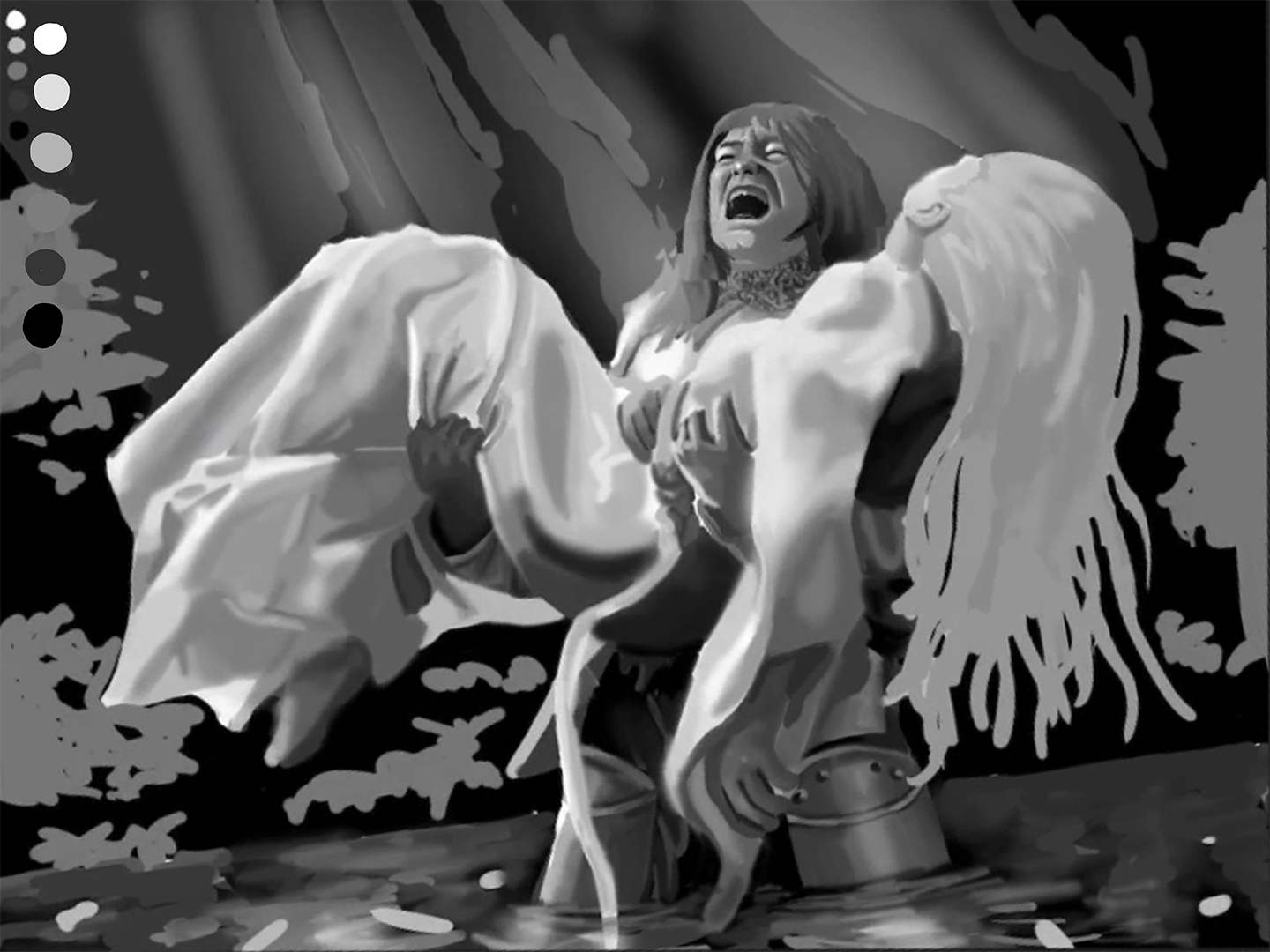 2nd attempt
I decided to re do my tonal comp from scratch as it seemd it would be less trime consuming compared to trying to fix the many mistakes on my first attempt.
Decided to do a line drawing first to work out my shape design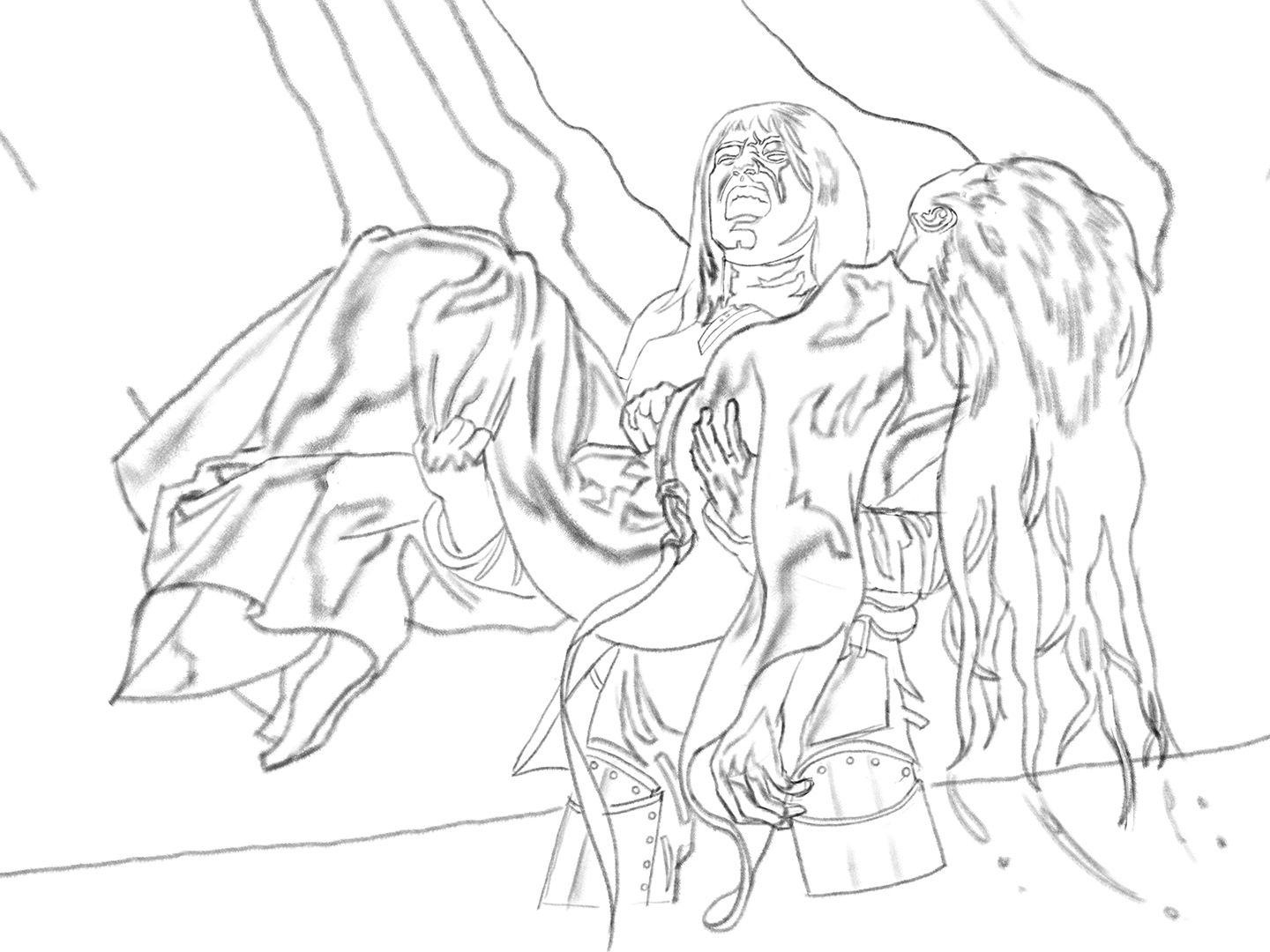 This is what I have so far. It's a definite improvement on thefirst, still not liking the guys face so i want to spend some more time developing it.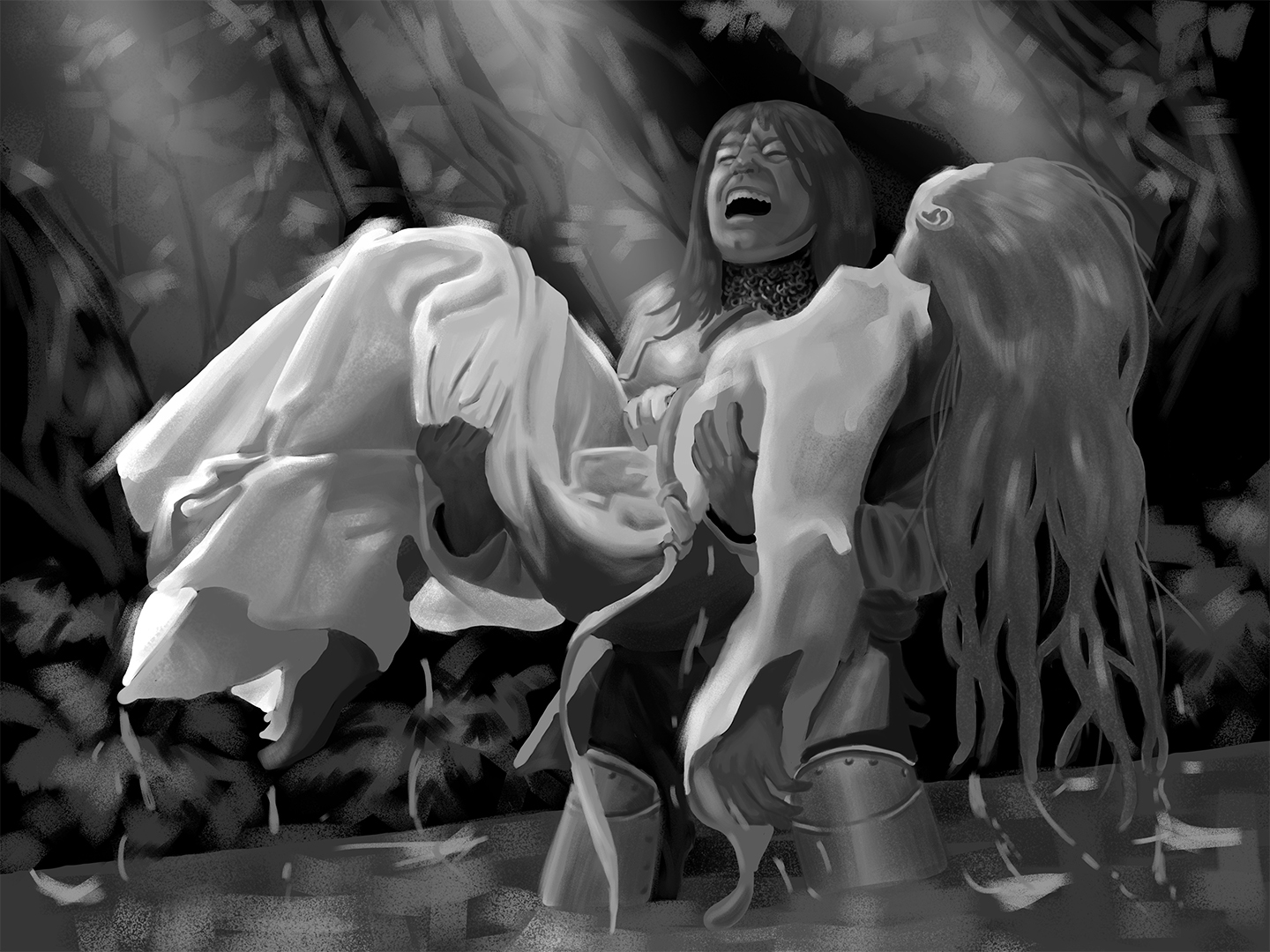 Observational Colour
Moved away from using pallette knves and using brushes instead painting the same subject under warm and cool light.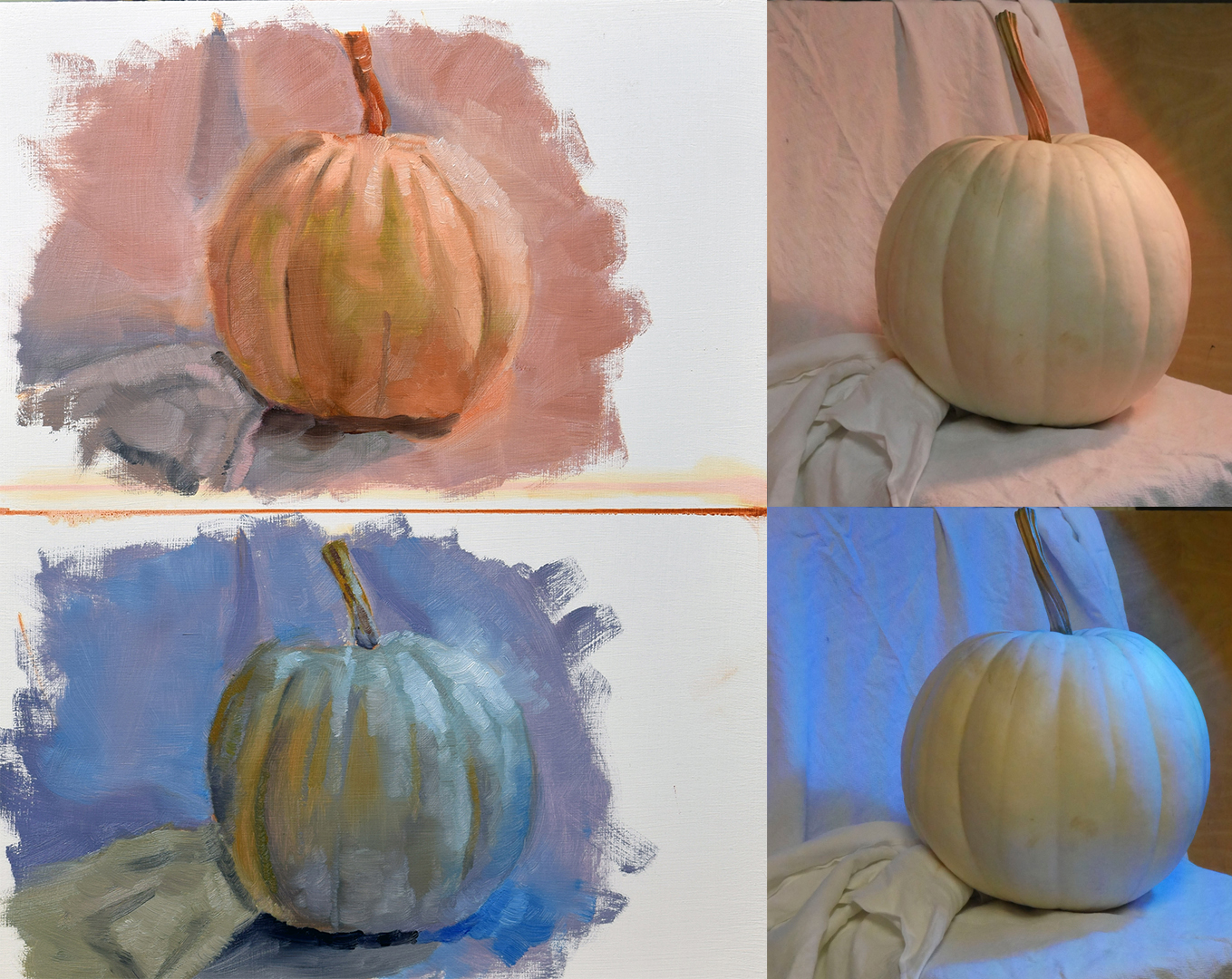 Plein Air
Some more plein air work
Only got 2 pieces done but spent abit more time on them. Painting was roughly 1h30m and the drawing around 50m-1hr. Had a hard time with the paitning since the lighting was constantly changing. Going to try a different yellow next time since I can;t mix bright greens my my current palette.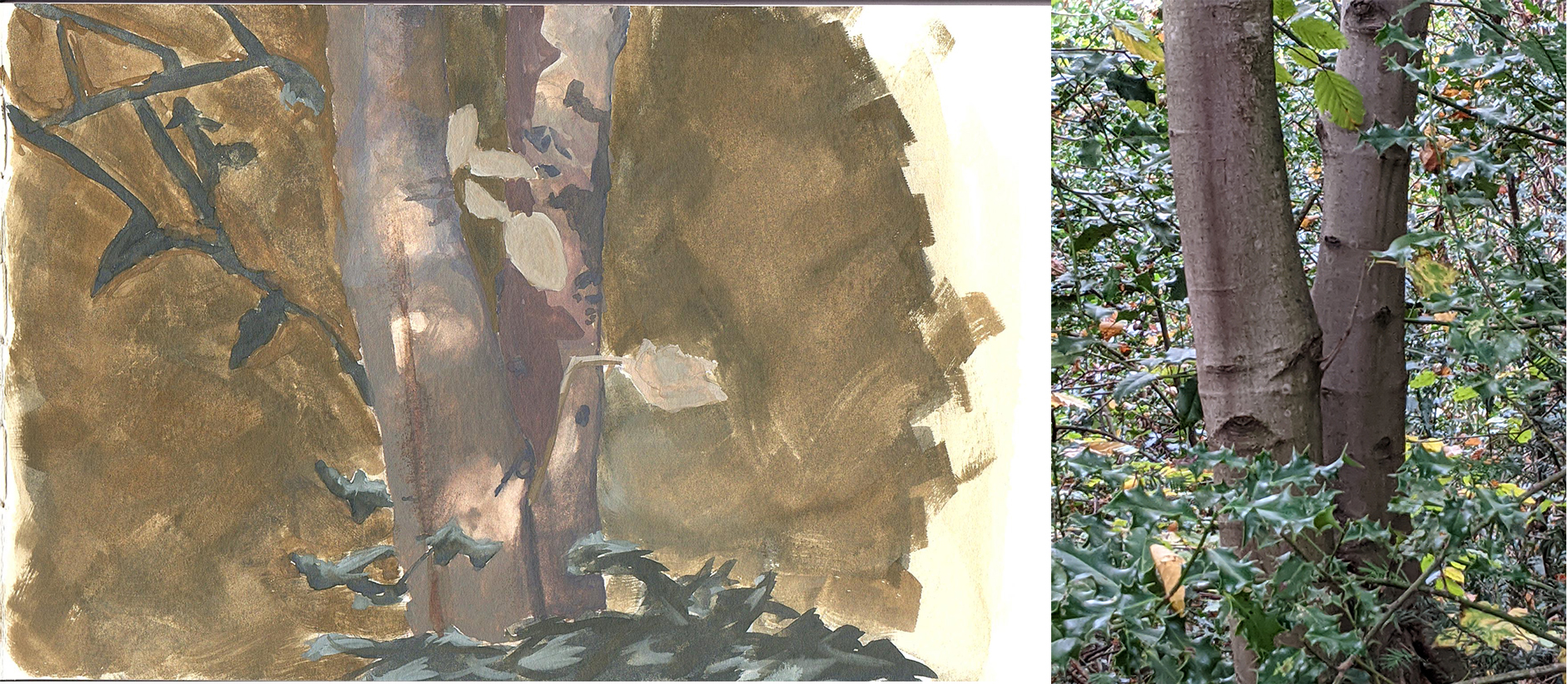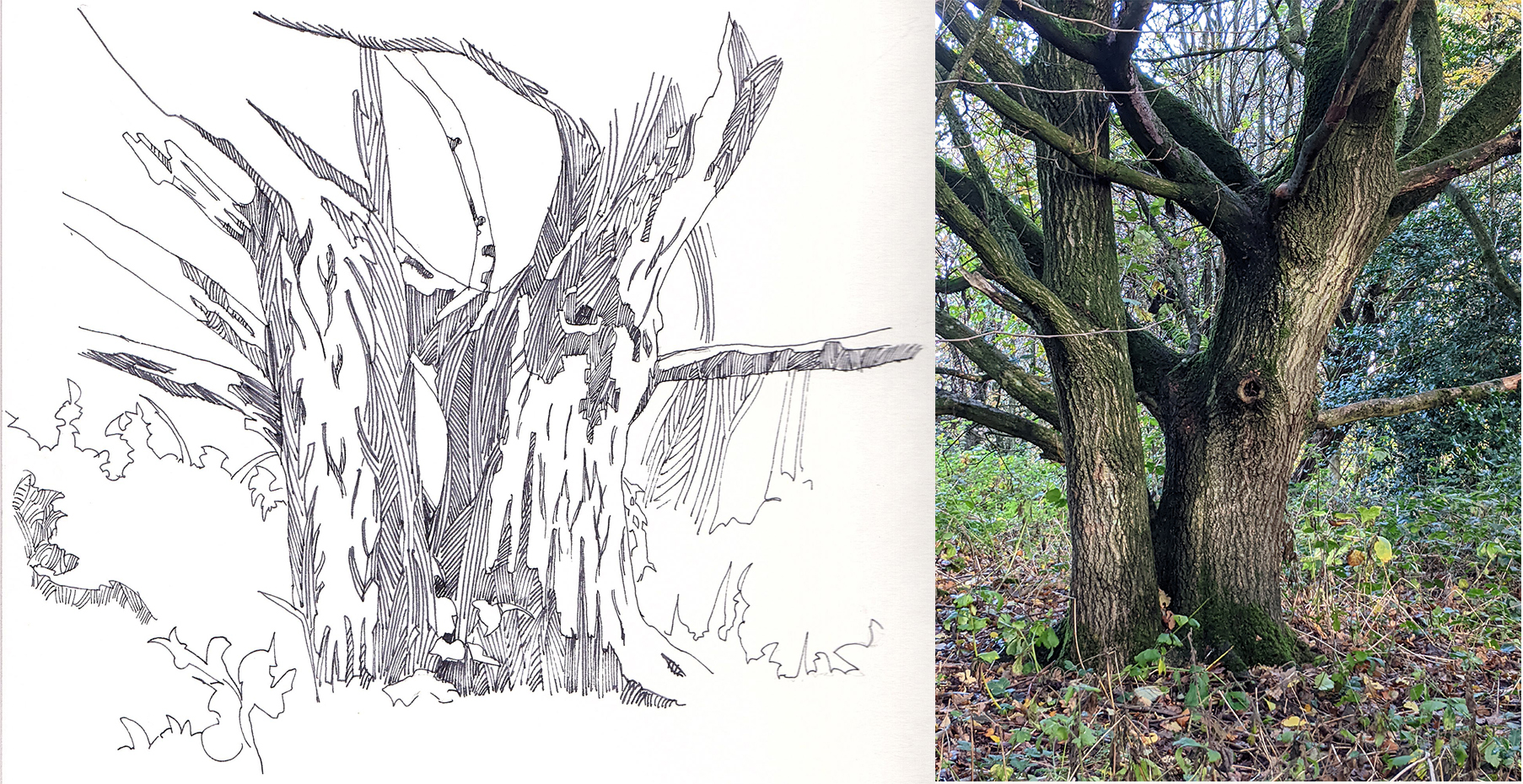 Sketchbooking
Some studies of Brian Knox's hand demos (left) and some drawinjgs of my own from ref(right). Not the prettiest hands but it's start.
My scanner is being very temperamental atm so I've had to use the scanner on my printer instead which as you can see is not very good.
---