Apologies forthe delay in updating. I was going to post last weke but I had a week off from work and ended up taking a few days off to chill and relax.
Anyway back to the grind.
Spectrum
Did some alterations on my tonal/colour comp based off Erik's advice.
Started work on the physical painting.
Tonal Comp
Used Raw Umber for this
Progress
I'm following along with Erik's demo's and tackling whatever it is Erik is wokring on that week, the first being portraits so I started with the male face/hands on mine.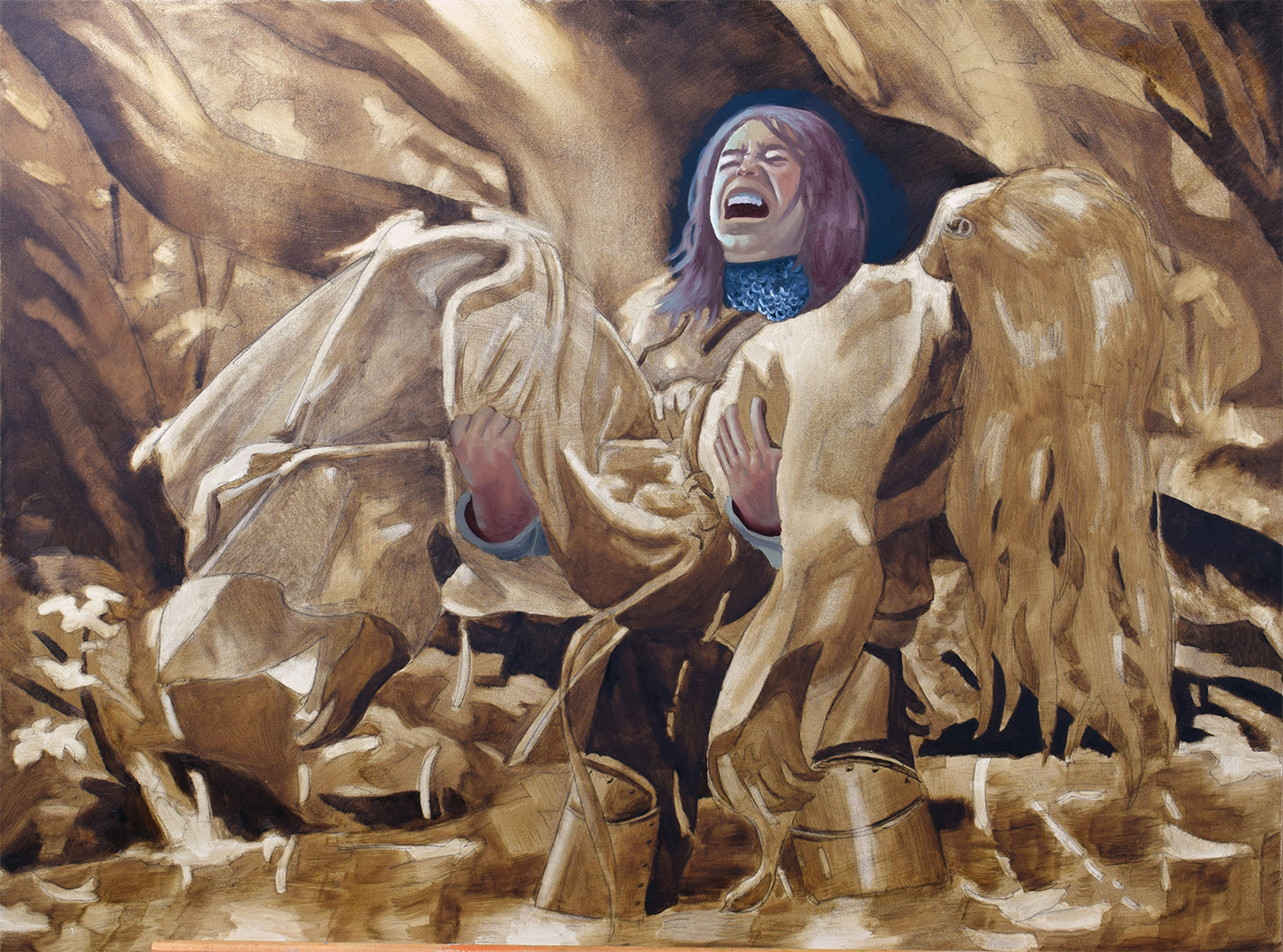 Not really happy with the face right now, spent quite abit of time on it already so it might just be that it's the best I can do right now. I'm going to work on the rest of the painting first and come back to the face and see if I can improve on it.
Observational Colour
Assignments for the last few weeks
Colour Wheel
This was more of a side assignment, I beleive we are doing gamut maks the last 2-3 weeks hence the colour wheel. This was done using a 50% grey mixture to desaturate the primary/secondary colours. Spent around 2 1/2 days on this to get it as accurate as possible since it's a tool I'll be using for years to come.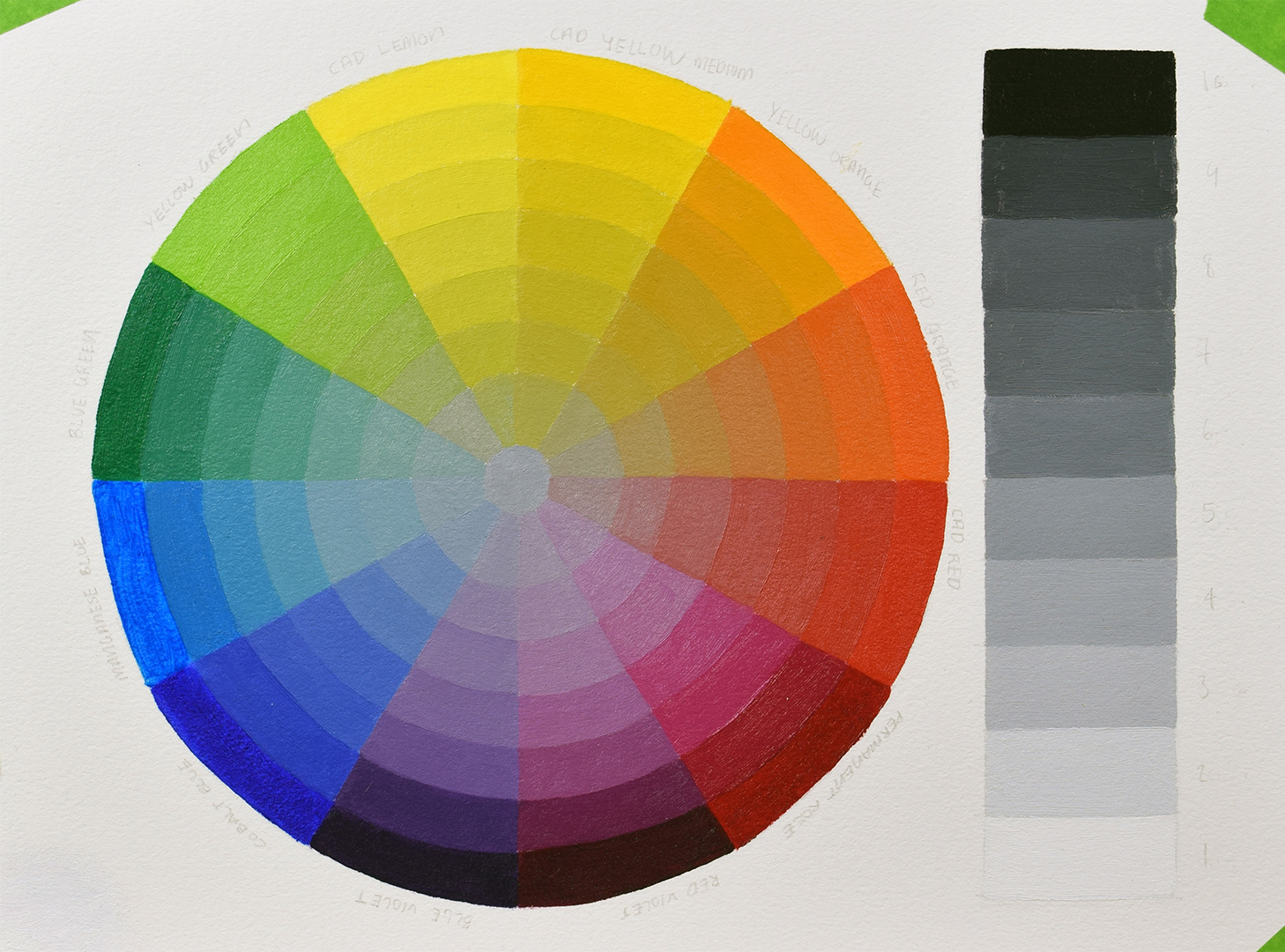 Week 6
I tried treating this one as a gesture painting so I spent around 15-20 minutes on the lay-in and maybe 2 hours on laying colour. Definitely went into this one with the wrong mindset/intentions as it just got worse and worse the more I worked on it. I was feeling abit burnt out aswell so not sure if that contributed to it fialing as bad as it did.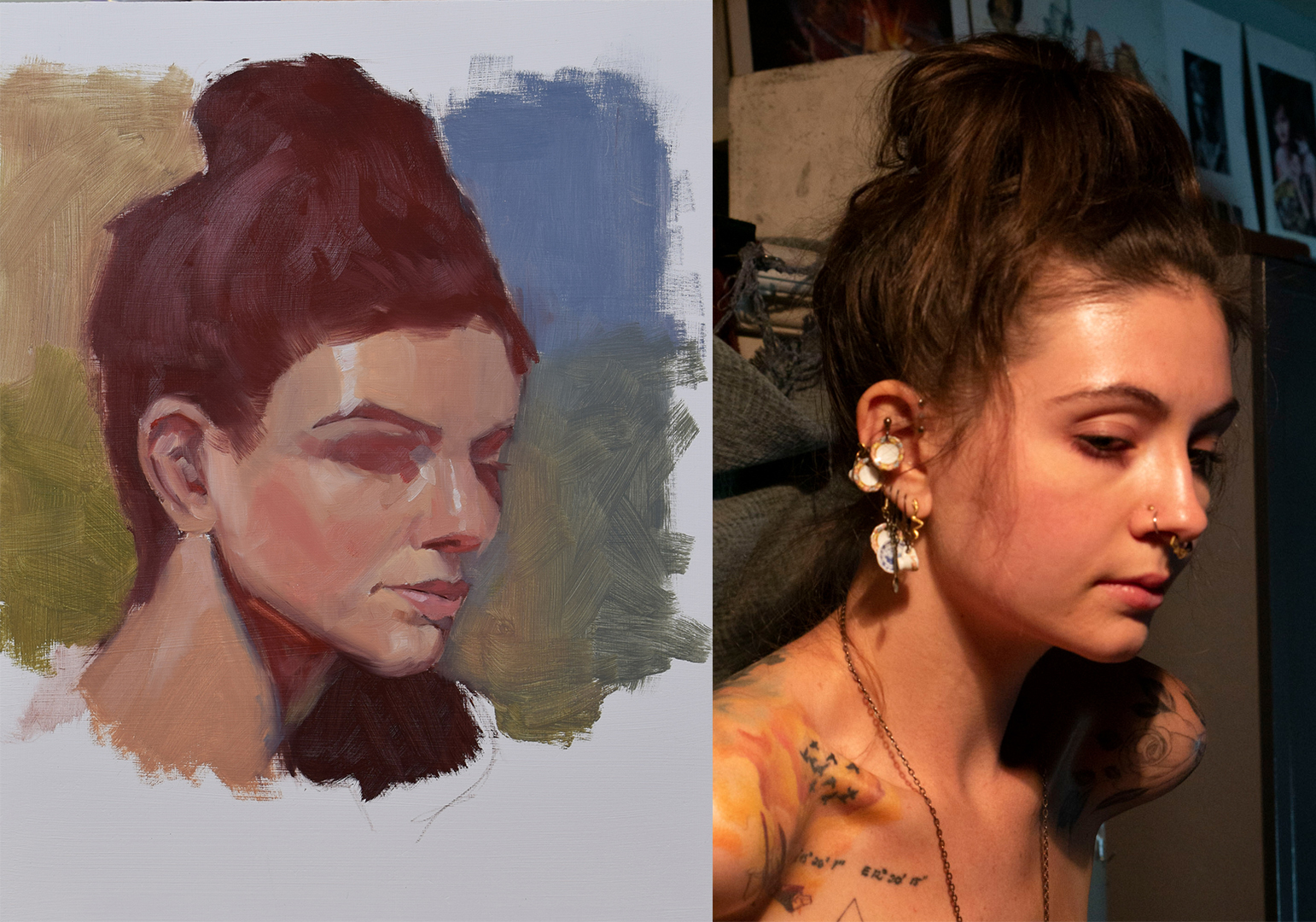 Week 7
This was done a week later after I had a few days off to relax. Took Meadows advice of picking one area that I wanted to work on/improve. In the end I chose tiling as the area that I wanted to work on so that ws my intention for this one. Didn't set my self a time limit on this, just spent as much time as I felt needed to accurately judge my colour choices and gradations.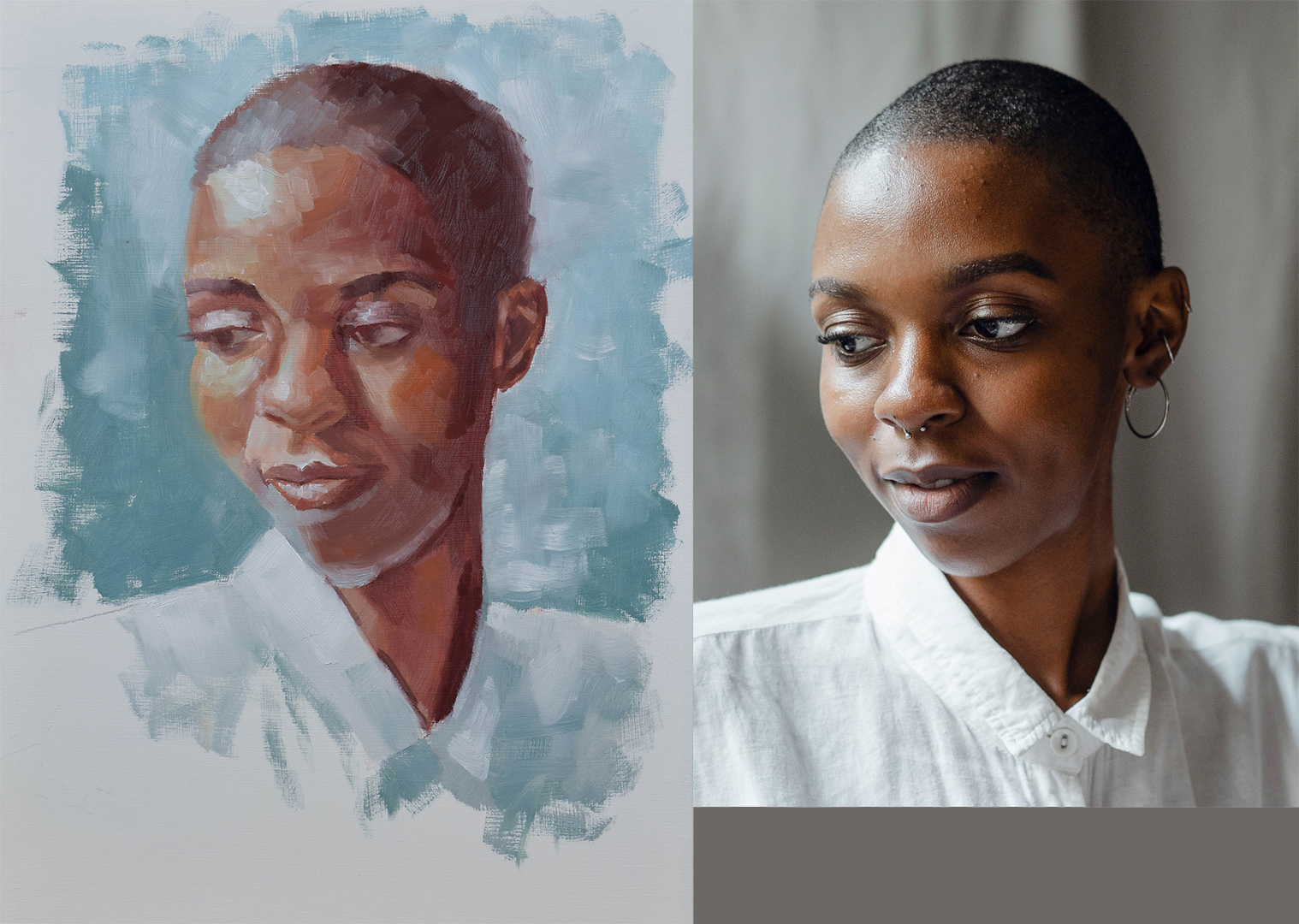 The previous week I was having alot of difficulty judging what colours I was seeing and the shifts ijn colour temperature which I felt I didnt struggle as much with this week since I spent more time studying the ref.
Plein Air
Another plein study from the other week.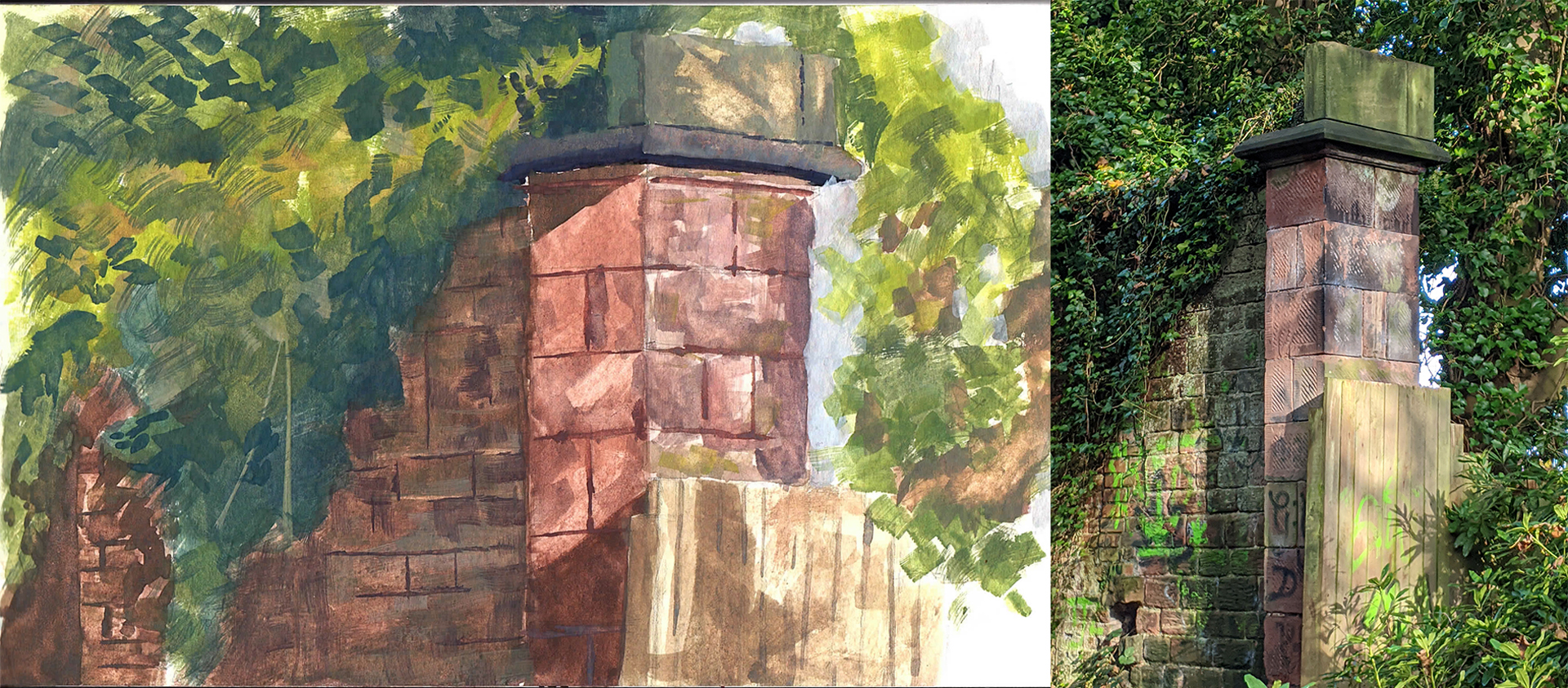 This is actually a part of the ruins of an old manor house in the woods that I have been going to that some guy told me about. Decided to spend more time on this one and take my time observing. Spent round 2 hours on this total. I was hoping to do some pen/ink sketching afterwards but the cold weather got the better of me (sitting still for 2 hours did not help either). I've bought some more warmer clothing so hopefully that helps next time I go out.
---