Zorrentos - Thanks man :) Feel like I should have more to show but I'm still rather slow haha.
JosephCow - Thanks Joseph :) I defimitely know what you mean about having multiple little mistakes so to speak. Rather like a ripple from a small stone, starts small and gets bigger and bigger. If that makes sense?
Mini-ish? update.
Still have a few things that I either need to finish or simply edit for posting. I'll see if I can spare some tomorrow or Thursday to do those so that I can post.
Hands/Feet
Switched over to digital for these so that I can do some tracings over photo ref
Freehand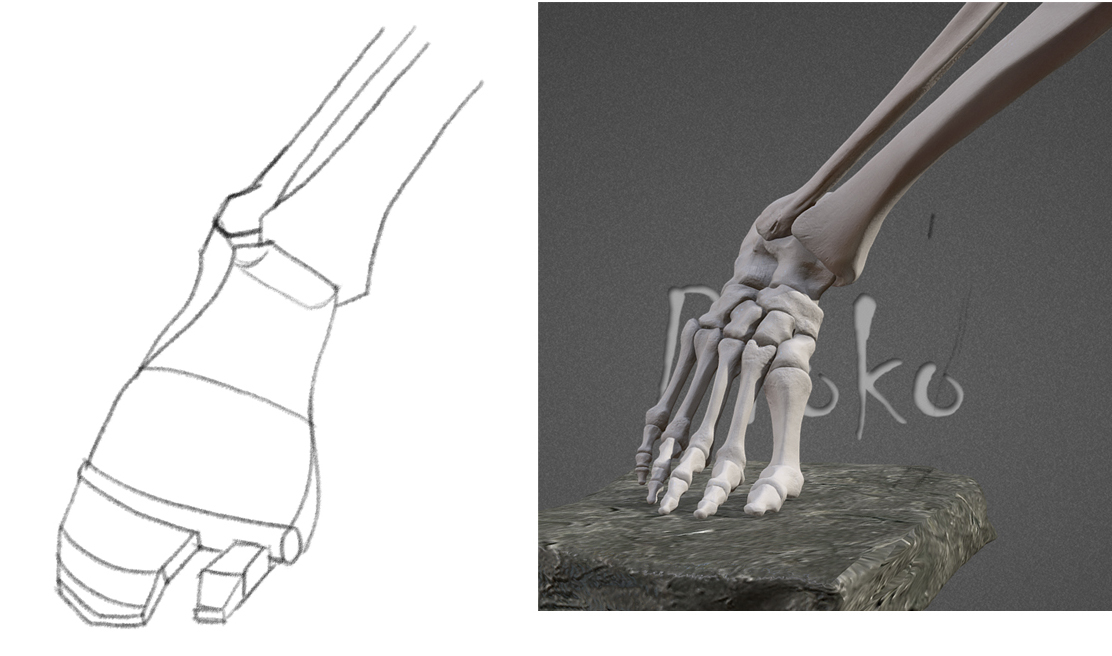 Tracings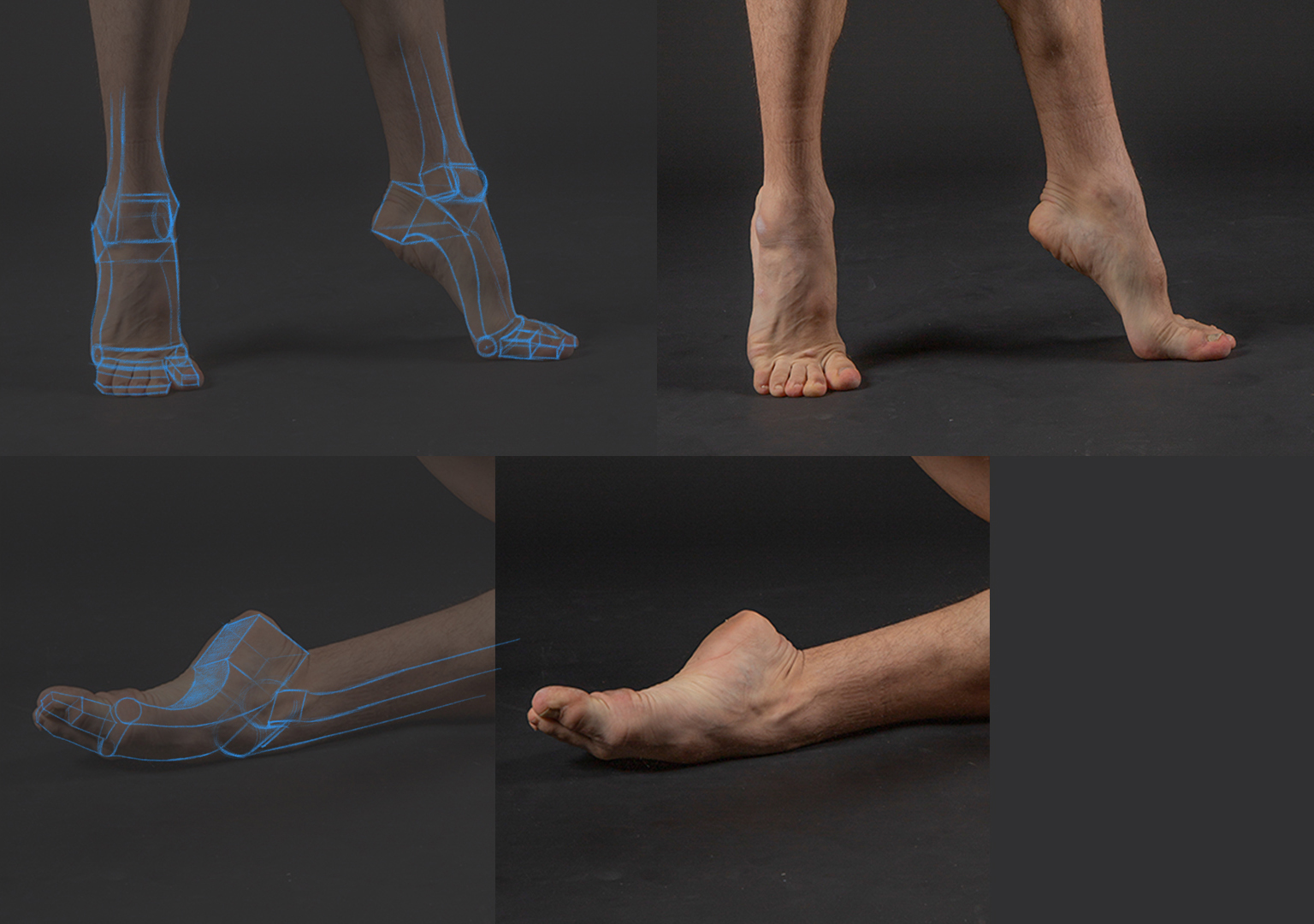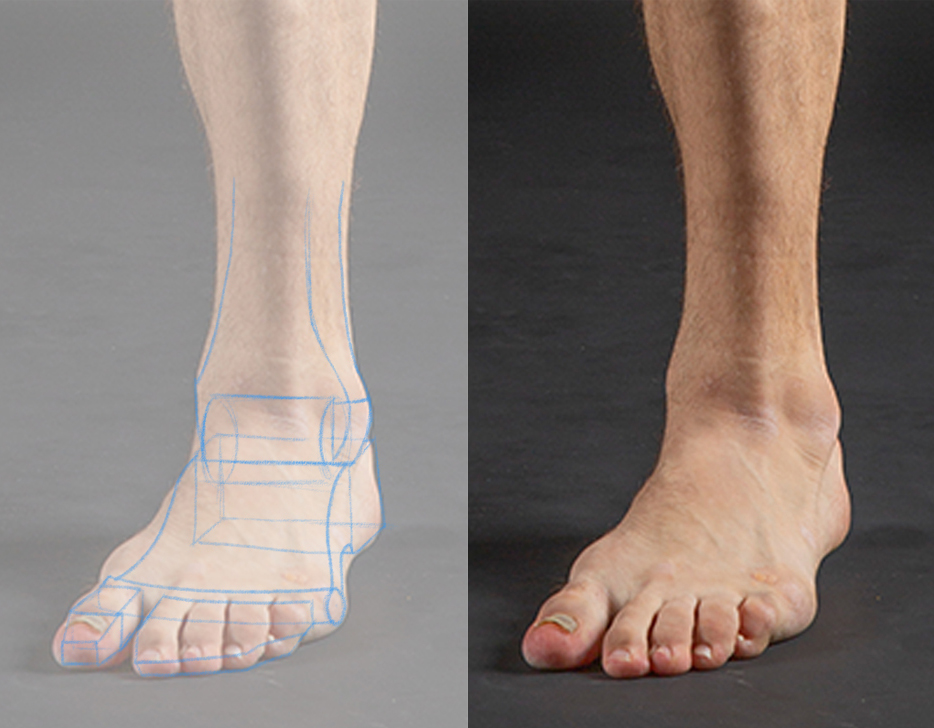 Memory Drawing
Tried to see if I could recall any of the drawings/tracings from memory to help cement the construction better. Trying to do more of this type of work to hlep devleop my understanding and invention skills.
Gesture Drawing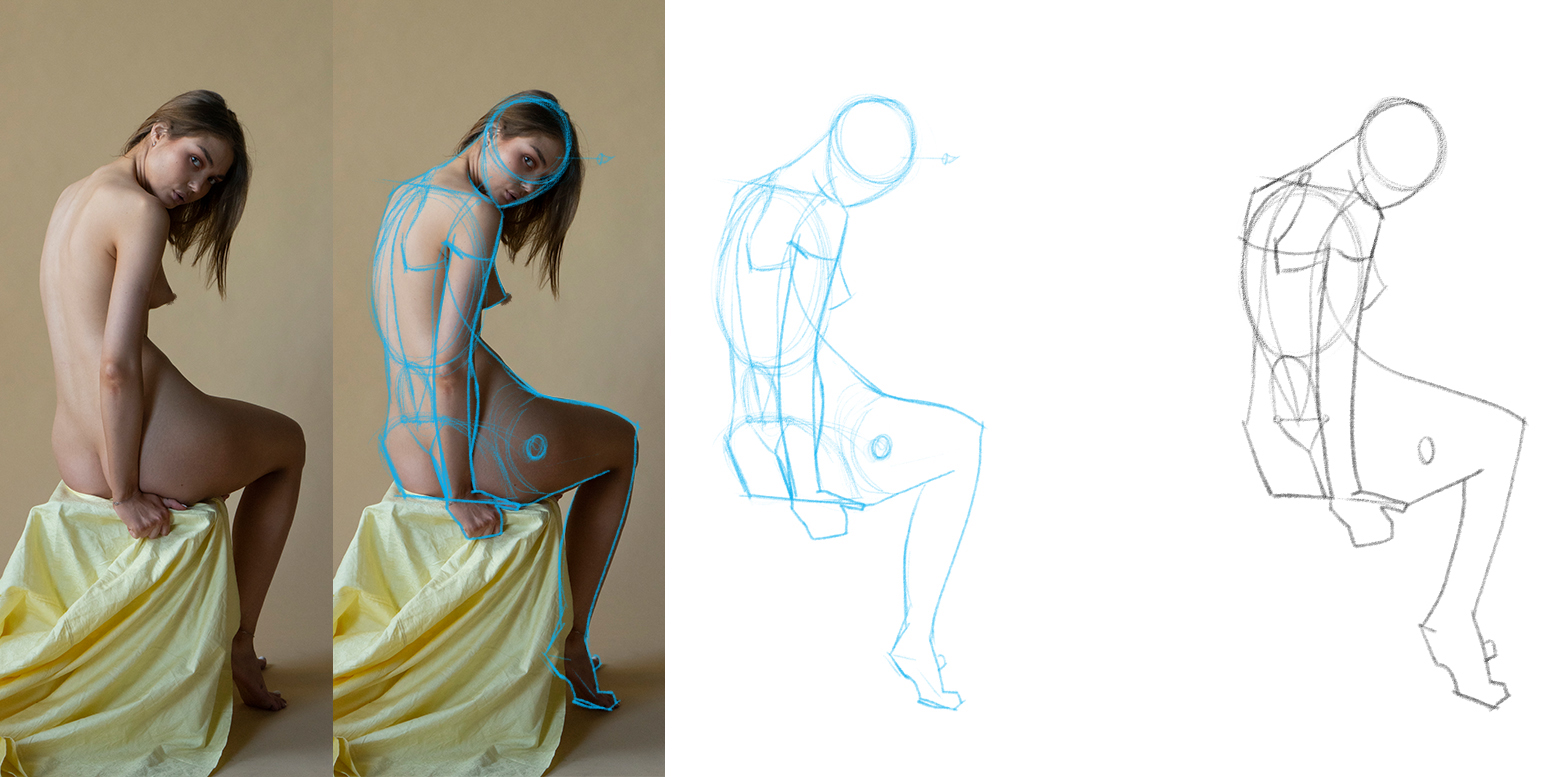 I've been going over the handouts for Brian's figure drawing fundamentals course on Watts Atleier as I wanted to work on my figure construction since I haven't worked on my figure skills in awhile. Not happy with my current level so I wanted to really sit down and just power through and try and level up as much as possible since I feel my construction is still rather shakey.
Started with some gesture tracings (blue) which I then tried free hand drawing (black) since I have an issue with my figures in charcoal, I think becuase of the size (18x24) I get confused with my measuring which thorughs my figures off.
Anyway I'm gonna try and follow the course basically, start with gesture, constrution, and then layer anatomy knowkegde on top.
Still Lifes
Some still lifes from life
Grapes
Struggled with my colour mixing on this one, mainly the off white cloth and the colour of the grapes in the light. I made some notes afterwards on what I percieved to be were I went wrong/struggled.
My main take away was that:
1. Relied on blending too much rather than mixing my tones
2. The saturation of my colours of the grapes facing the light (felt I saturated my colours too much) and their temperature (felt cold when they should of been warm).
Ref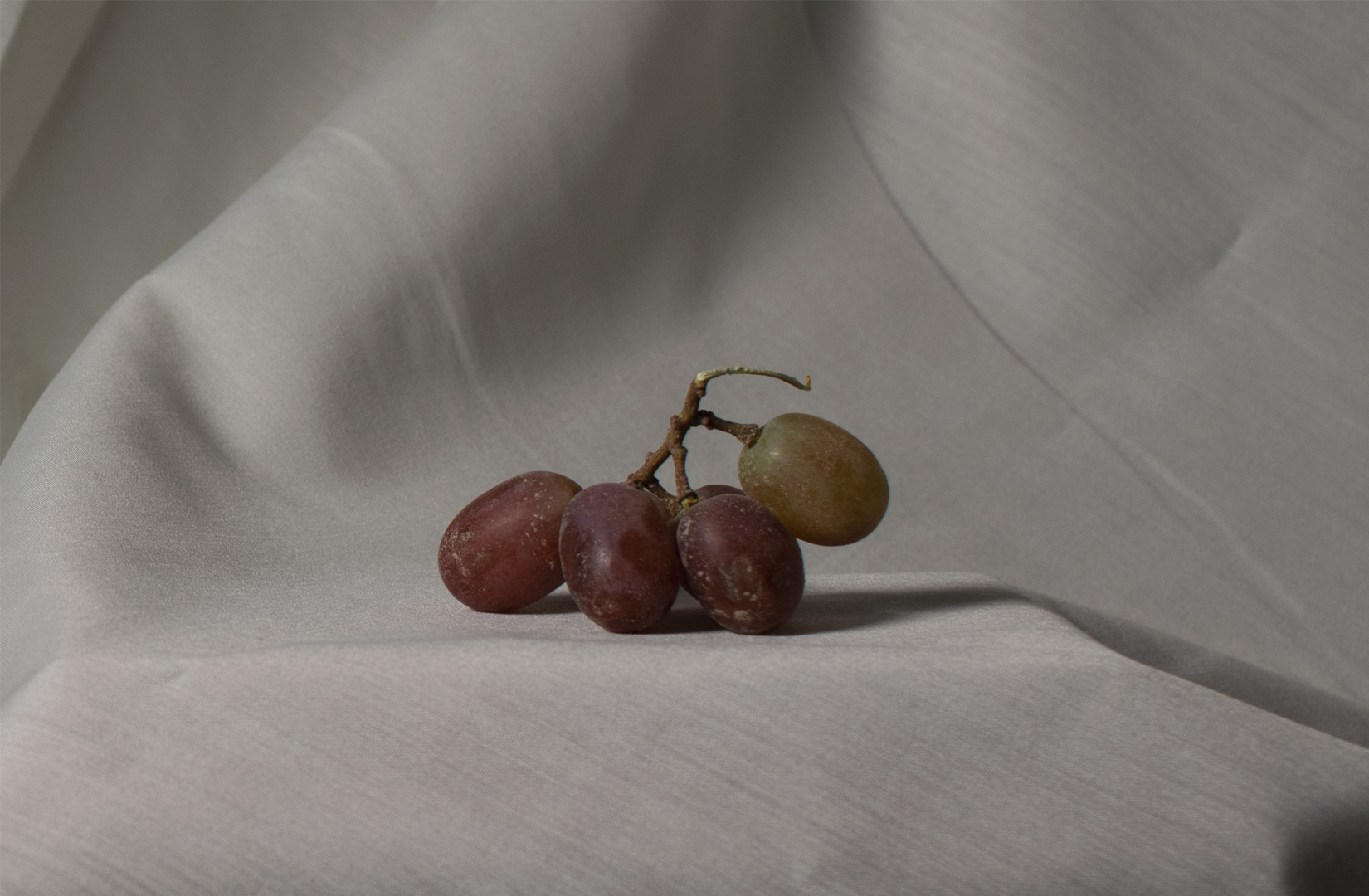 Correction
Following my notes I thought it would be a good idea to do a quick paint over using a pic I took of my set up and simply colour pick from the ref and compare it to my colour choices to give me an idea of where I went wrong which I then made notes on.
Quite liked this way of wokring so I did the same for my next still life.
Lemons
Ref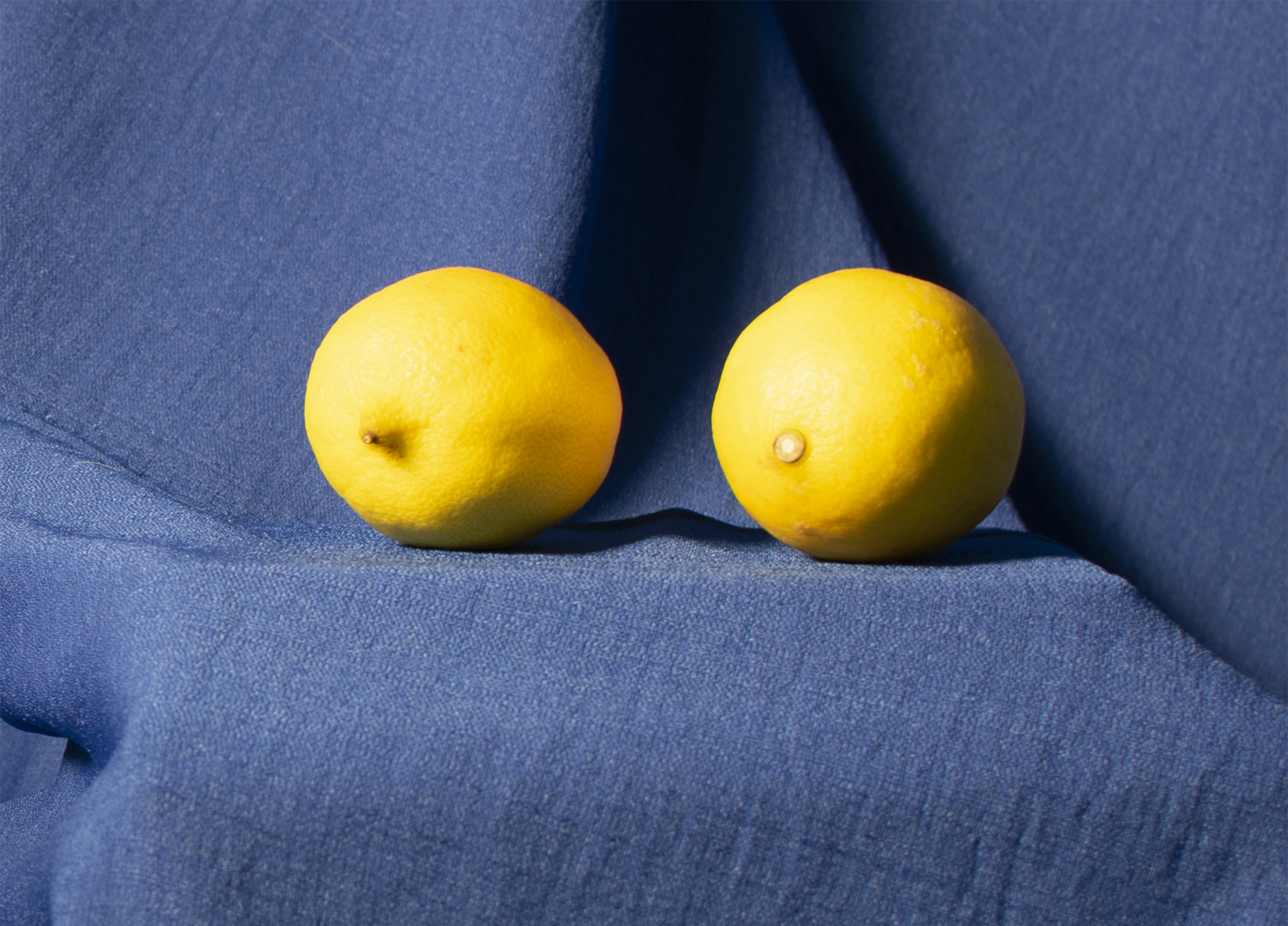 Corrections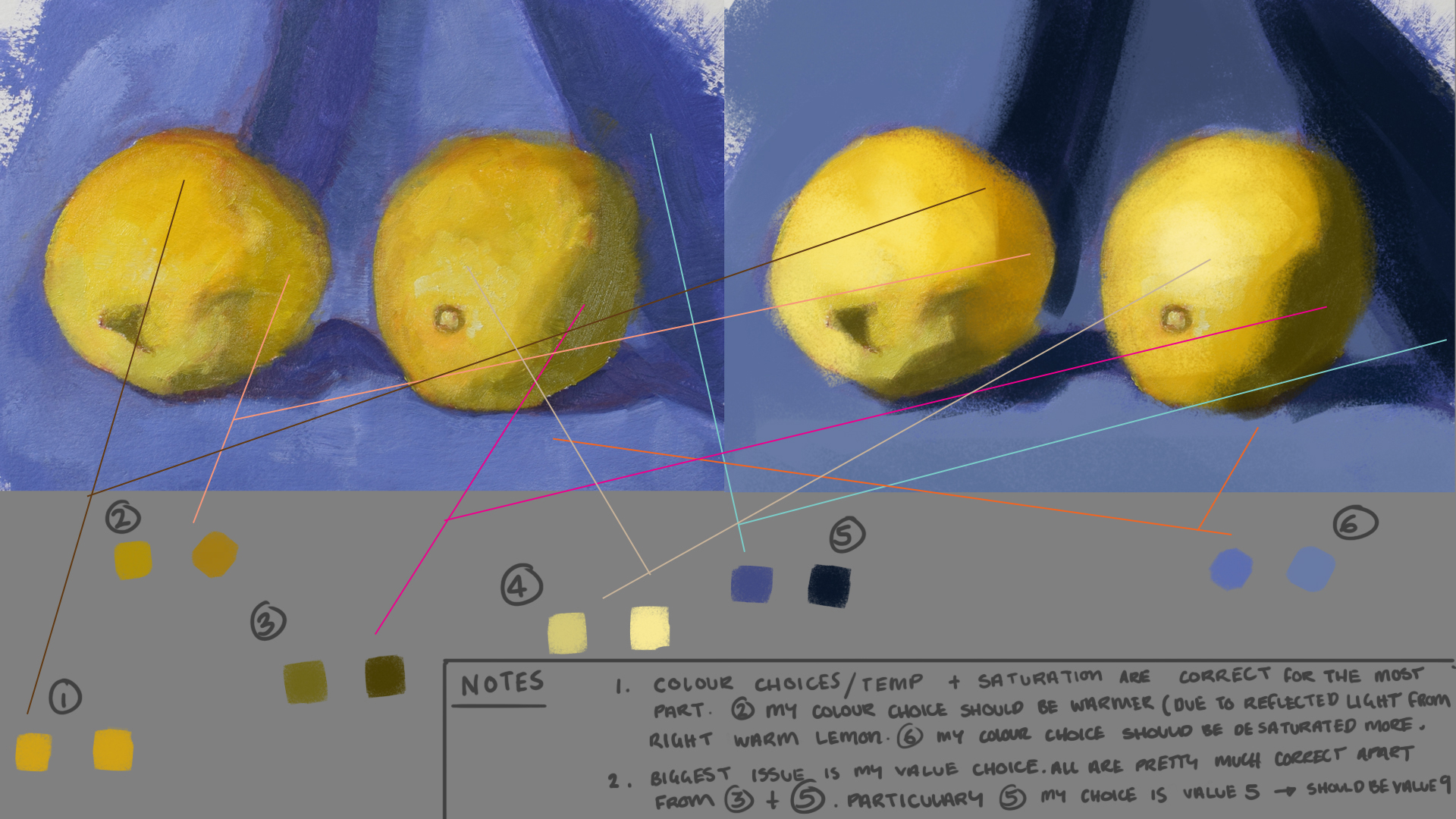 Should be back to post the rest of my work from last week (manily Scot's portrait course).
---