Finally finished my gouache painting. Took a day or two longer than I had originally thought but oh well.
Stuck to just working on 2 values a day starting with my darkest darks. Had to go back on one or two days and insert a value or 2 that i had misjudged as being a lighter value than I had assigned it to but I suppose that is part of the learning experience.
Drawing
Value 10,9
Value 8,7
Value 6,5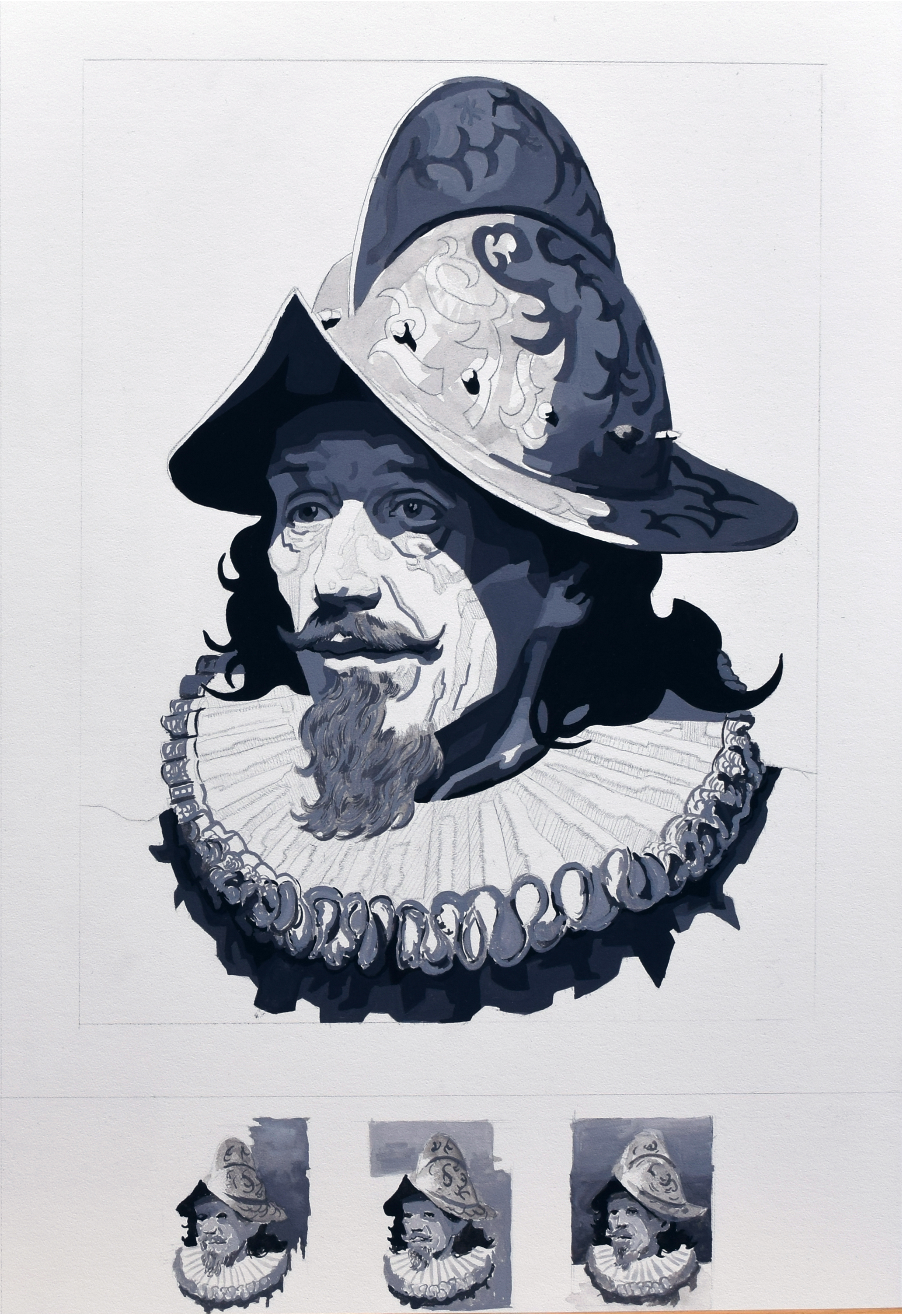 Value 4,3,2,1,0
Did more values on the last day since there were only smalls areas for one or two of the values. Also did another comp where I combined my 1st and 2nd original comps (purely for the bakcground design) which I ended up going with.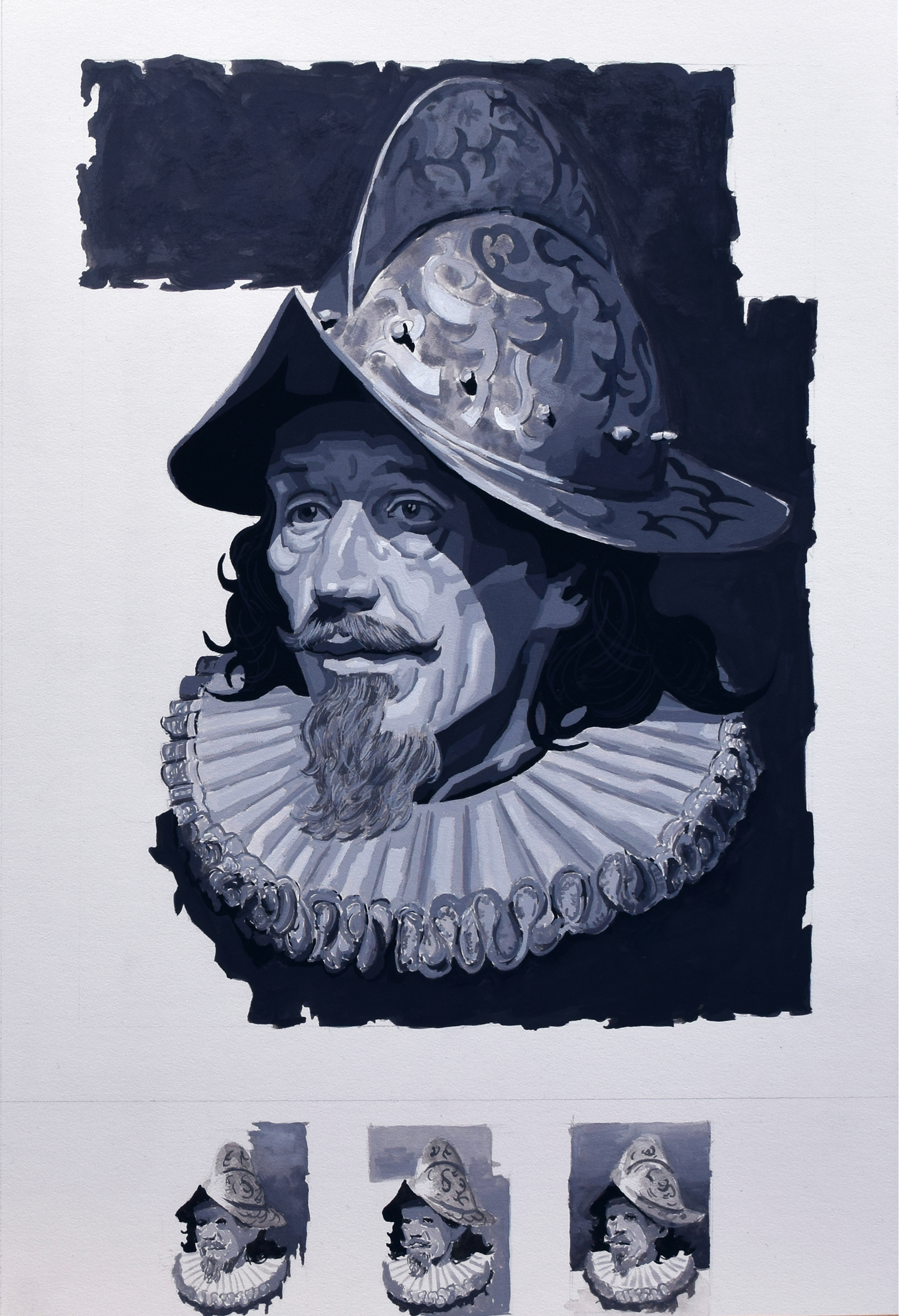 Blending
Last day was blending the tiles together to get a more realistic finish. Quite a few places still look rather tiled even though I blended the edges so I think that is down to not having enough transition tiles between those areas.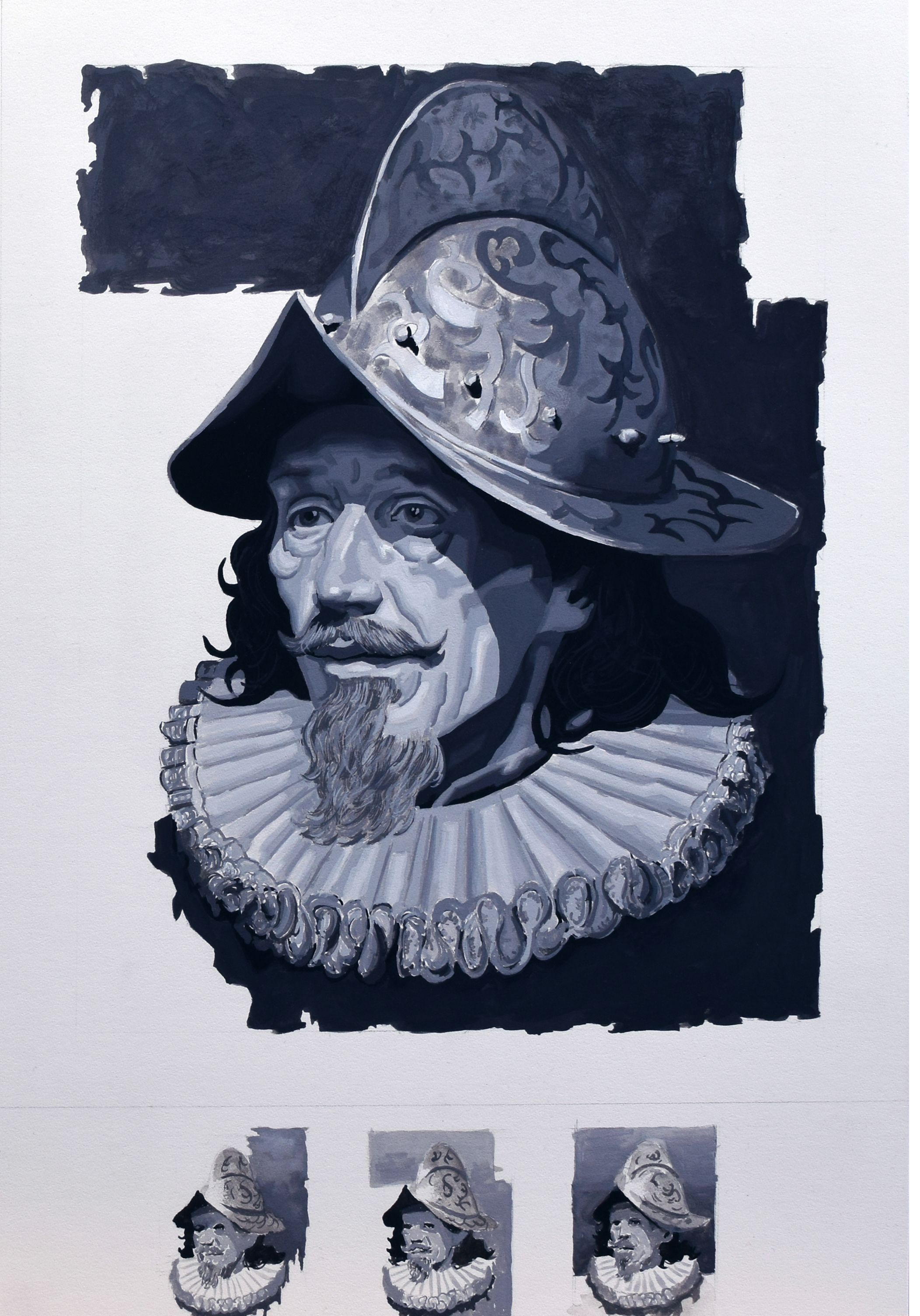 Notes
Overall I'm relatively pleased with the end result. I was hoping to get a more realistic painting out of it but I guess that just means I have more practice to do.
Made some notes on where I could improve which I'll just bullet point below:
1. Could of designed some of my tiles to be more attractive
2. Should of made some corrections with my inital drawing to either make areas more easy to read (collar) or conform more to anatomy/structure (bags/fat pads below eyes) rather than copying what I see. Again leads back to making things easier to read. Or make things more visually appealing (hair).
3. Should of placed more tansitonal tiles between areas to achieve a better transition of tone and acheive a more realistic finish.
4. Should of applied more paint. Had some issues with blending where it rubbed back to the illustration board so I had to mix more paint to cover those areas.
Jeff's doing the same class next term but in colour which I have signed up for so my plan was to take a few days off and then do another black/white painting to get some more practice in before his class starts, and to also try and apply my improvements above to. Gonna work on the painting all next week following the same approach of 2 values a day and once that is done I'll start my new schedule which I'll post in my next update since this update is already getting quite wordy haha.
---