(07-06-2020, 09:43 PM)

Pubic Enemy Wrote: One question: Are these the final versions of the panels? The grey tones on everything give it a washed-out look. It doesn't really grab one's attention this way, in my opinion, but if that's your preferred style, feel free to stick with it.
I thought of them as pretty much "final" versions. But of course its always possible to do more polishing?
What do you mean exactly, just not give a general grey background or not having colored everything or what exactly does keep the viewer from having "his attention grabbed"?
___________________
Page 6
(could easily use a bit more polish..)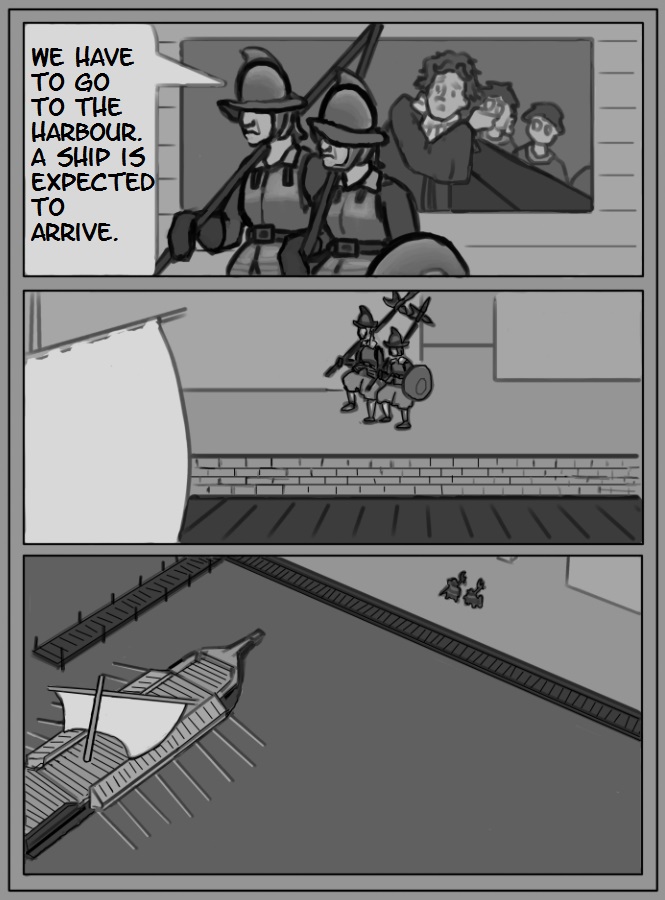 ---