(09-07-2020, 05:14 AM)

Zorrentos Wrote: Its great to see that you are continuing to study and work on the side while creating your personal project! 

I had some thoughts about one of the pages you posted. Quick and dirty overpaint, but maybe it explains my idea a bit:
Thanks for the suggestion, Zorrentos. I can apply that suggestion, when working over that page.
__________________
Here are my recent experiments with finding a style for a colored/finished version.
These are all versions of
Page 16.

(
blank version
)
Comicy version
Try of a Manga-coloring
by using dots to make darker areas -
made in Krita
Try of a Manga-coloring - made in Medibang
  (this program seems promising for this, but I have to practice it to get a better-looking result.)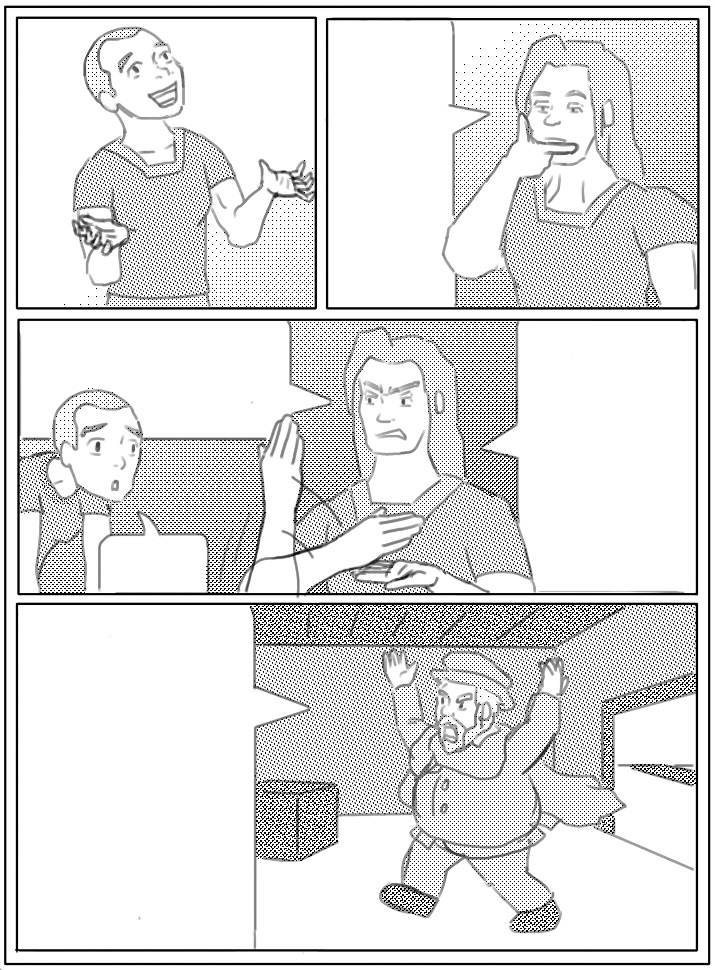 ---