I'm in the process of doing some practice characters before I start my portfolio for character design work.
The premise for this first one is an Elf who isn't noble or elegant like a lot of elves are, but instead a knight. Just a run of the mill knight character to start practicing armor along with my studies.
Would greatly appreciate any paint overs and hints at where I've gotten the figure or anatomy wrong before I continue with the image. Mainly the armor is giving me a lot of trouble.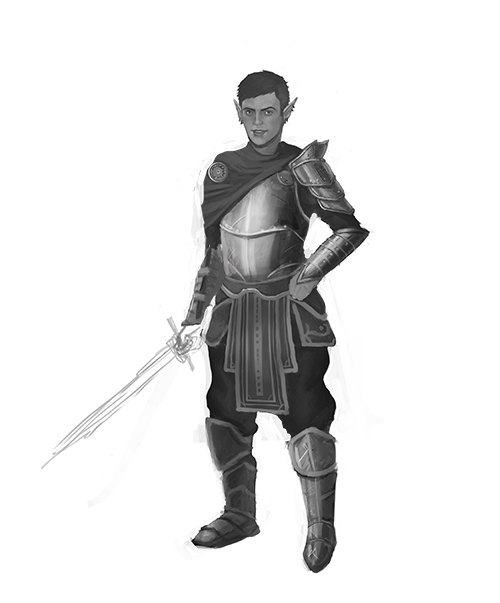 Much thanks in advance.