02-13-2021, 10:02 AM
So I'm doing Thompson submachine gun 'redesign' for challenge. Kinda a new skin for it as if it were in game. There is one rule that its drum type magazine should be inclided. Never done something like it. 
It's basically the same concept just with simple variations, I'm trying to figure out what looks more harmonious(if anything at all). As for the drum I think I'll keep it simple and close to the original
And these are some plans for color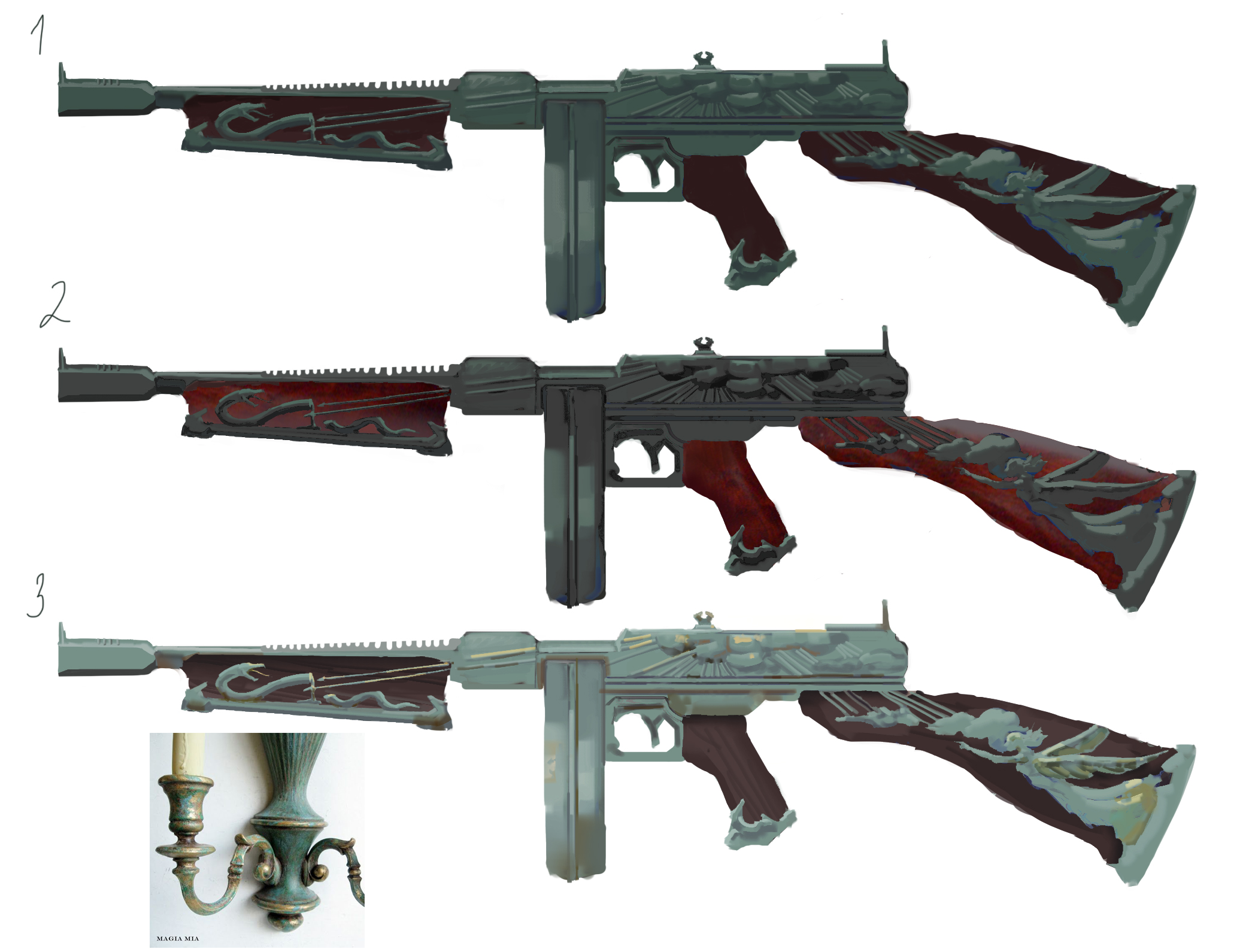 In general I fear that maybe it is too overwhelmed with ornament. What do you think?